Weeks after the infamous maskless Karen drama, Malaysians are enraged to spot another Caucasian lady not adhering to SOPs.
Netizen @adibahoj took to Twitter to voice her frustration over the double standards in the enforcement of SOPs after seeing a maskless lady in KLCC this afternoon at 12.30 pm.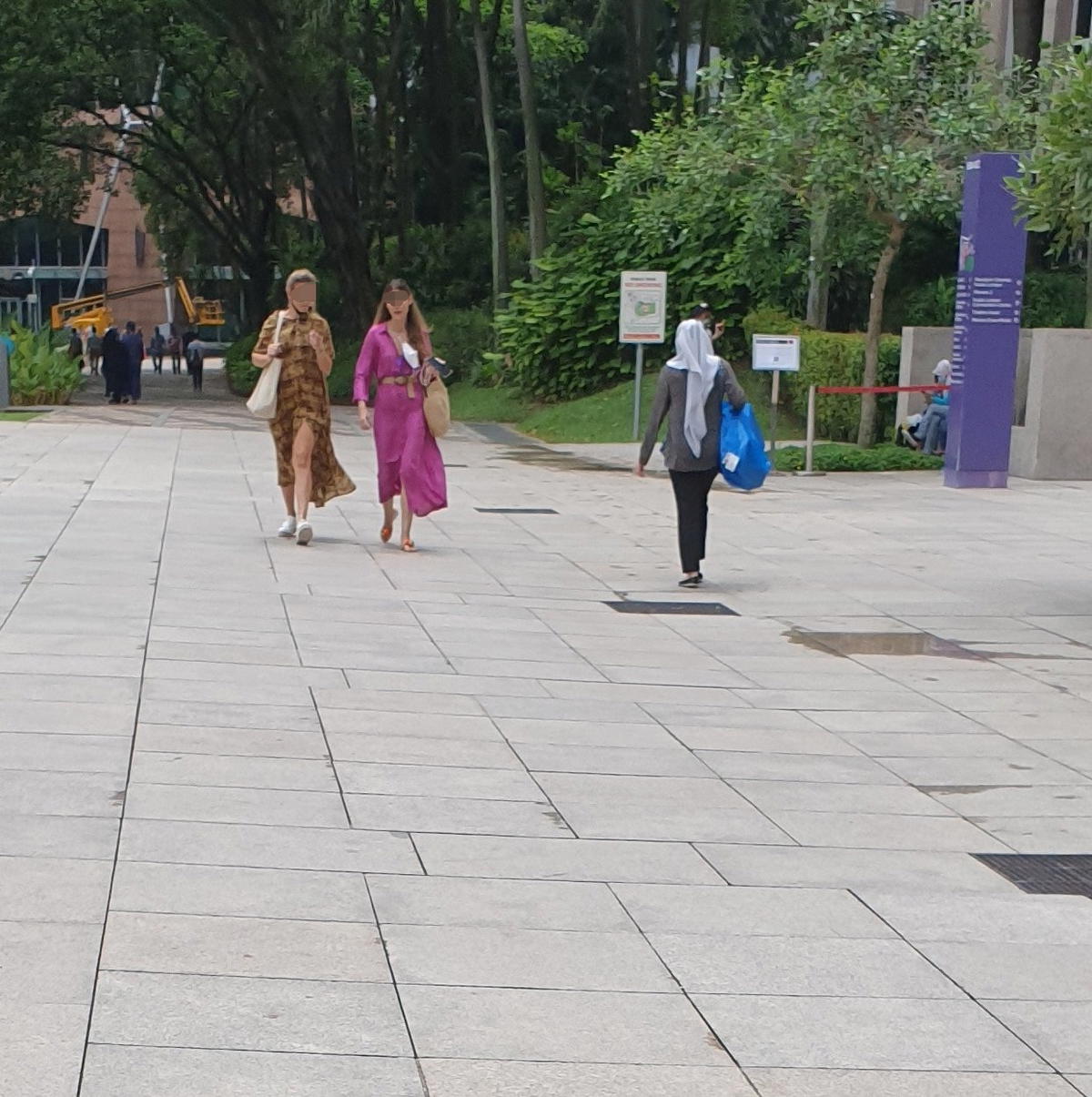 Speaking to WeirdKaya, she explained her irritation over the matter.
The reason I'm mad is because about a month ago, I was walking around KLCC park with my baby. I stopped at the fountain area and wanted to take a selfie with my baby so I pulled down my mask for awhile," she told WeirdKaya.
In that split second, a police officer approached and whistled at her, warning her not to remove her mask.
And today she saw Karen blatantly walking at the KLCC park without a mask, making her to doubt the SOP is "double-standard".
However, witnessing the maskless lady walking publicly around KLCC without being stopped drew conclusions that double standards were practiced.
Read also: Not Again… Netizen Spots Maskless Karen Hanging Around With Friends Despite Being Fined
Does the law only apply to locals?
"So Karen doesn't have to wear a mask? I'm a local then I have to wear a mask but what about her? This is too much!" she wrote in caption.
Upset by the unjust treatment, she called out Minister of Health Khairy Jamaluddin in her Tweet.
The issue was first brought to light last month when a Caucasian lady was denied entry to KLCC Dior for not wearing a mask.
Cover image via Twitter/ @adibahoj
Editor: Grace Choong