Malaysia's public transport system has come under heavy fire in recent weeks, where many have complained of poor transit times, broken facilities, and trains that always seem to malfunction.
Read about one such instance here:
Broken for the past 7 months
This time around, it was a broken escalator at KL Sentral, where a netizen named Victor Lam documented how repairs kept getting delayed over the course of seven months on Twitter.
According to the thread, the escalator first broke down in October of last year and RapidKL issued a repair notice stating that the escalator will be unavailable from October 2021 to January 2022.
When January came, another repair notice was issued, this time stating that the escalator will be fixed within November 2021 to February 2022.
Not long after, another repair notice was pasted on the escalator, this time saying that repairs have been delayed to March – a move which Victor sarcastically called as an example of the phrase "consistency brings results".
Fast forward to June, the escalator still remains broken to this day, as proven by the latest photo by Victor, who tagged Transport Minister Datuk Seri Dr Wee Ka Siong in the tweet.
How smart of @AskRapidKL to change the dates. This problem started in October 2021. 2 escalators on either side of the platform still broken. Don't try to fool daily commuters. @weekasiongmp would you like to take the LRT with us each day?
'We're waiting for spare parts to arrive'
Victor's post has since sparked a debate among netizens, who mostly agreed that Malaysia's public facilities were in sore need of maintainence.
Some said that broken escalators have long been a problem at several train stations and not just at KL Sentral.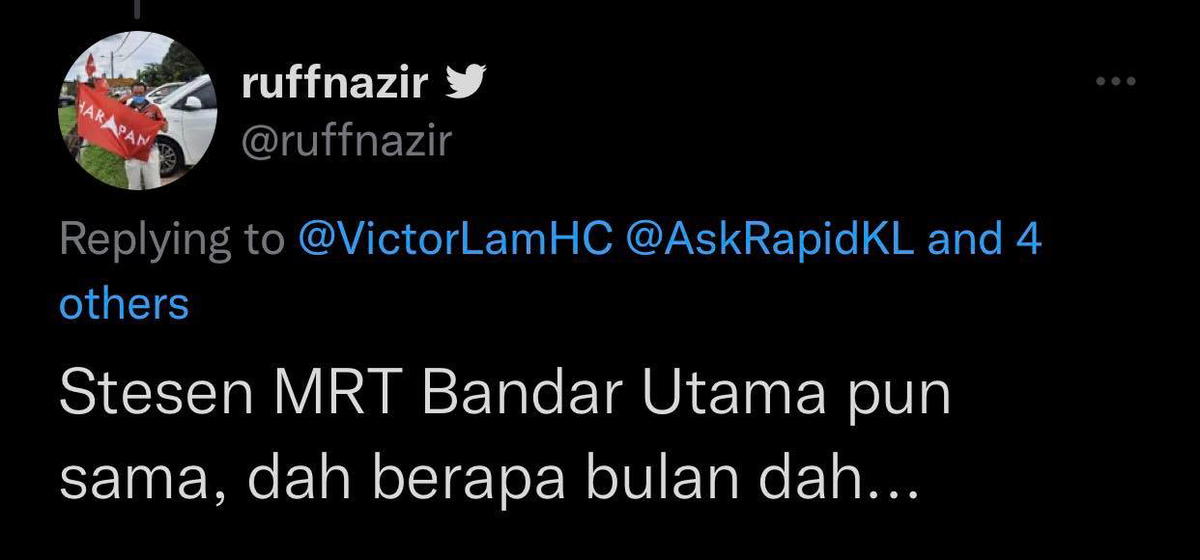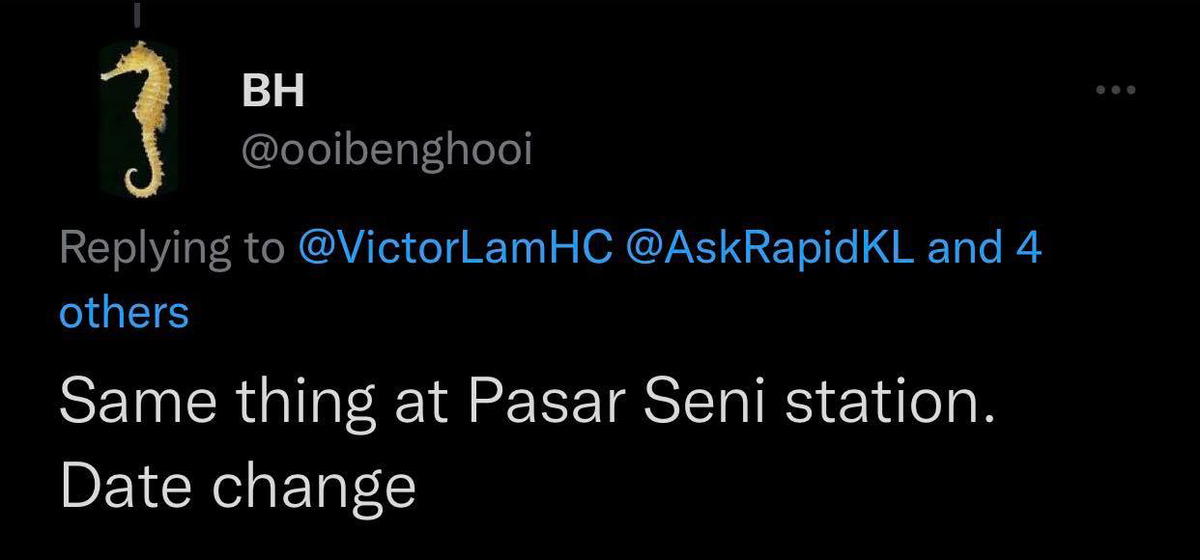 Others slammed Wee for being "all just talk" and said that he had failed in his capacity as Transport Minister.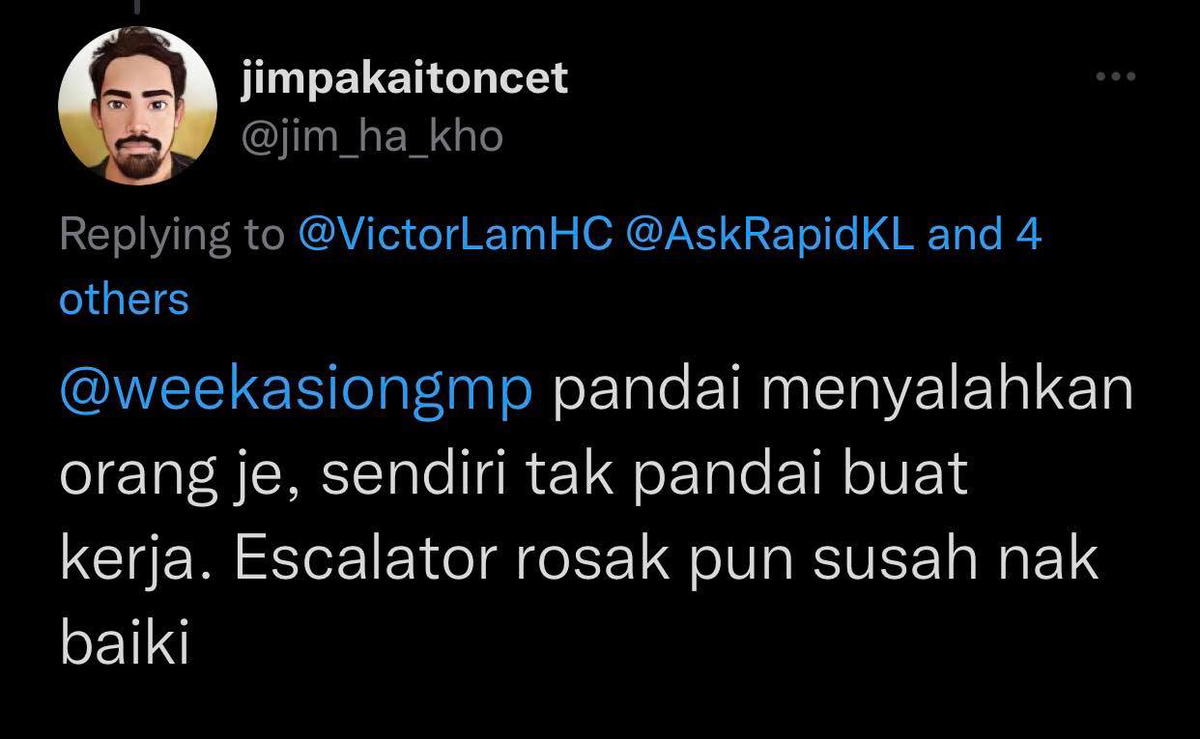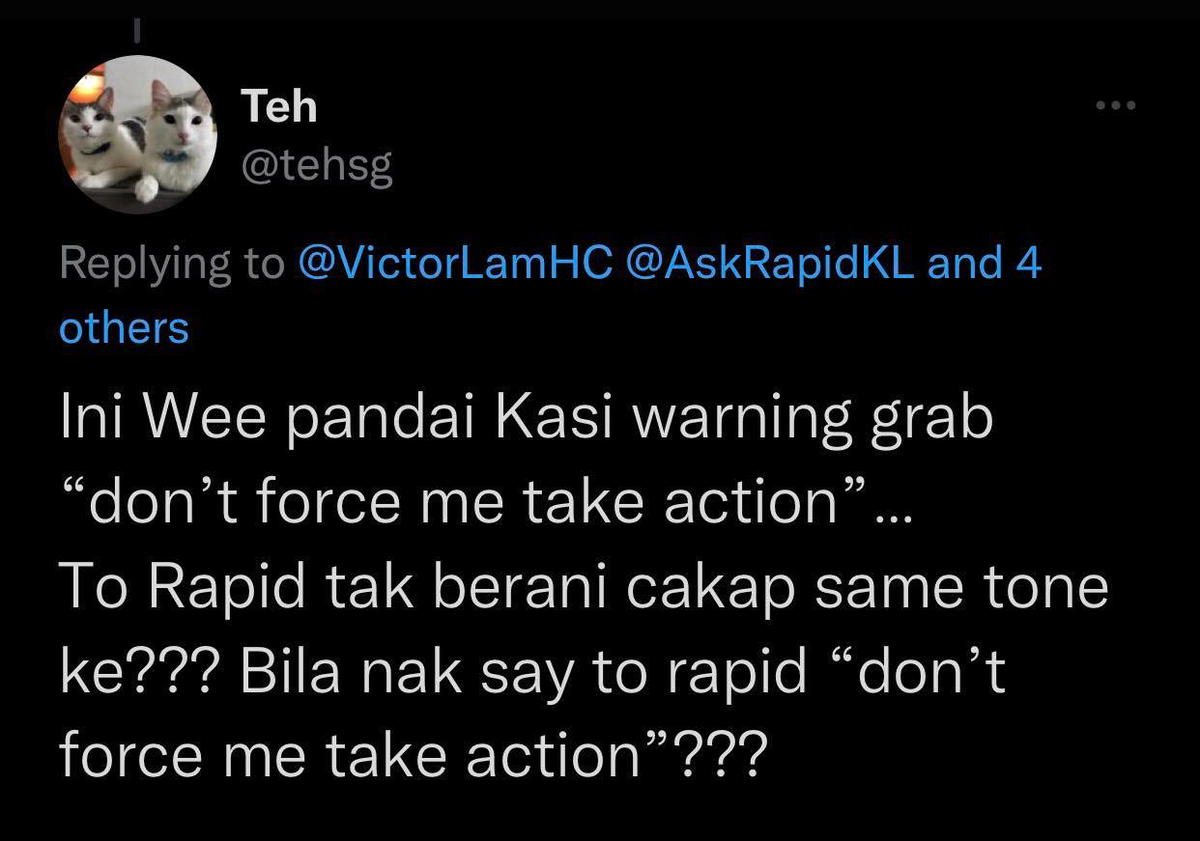 RapidKL themselves later responded to Victor's tweet, where they explained that they were still waiting for the spare parts to arrive from Shanghai which is still under lockdown.
It also assured that maintenance and repair works will be completed in stages.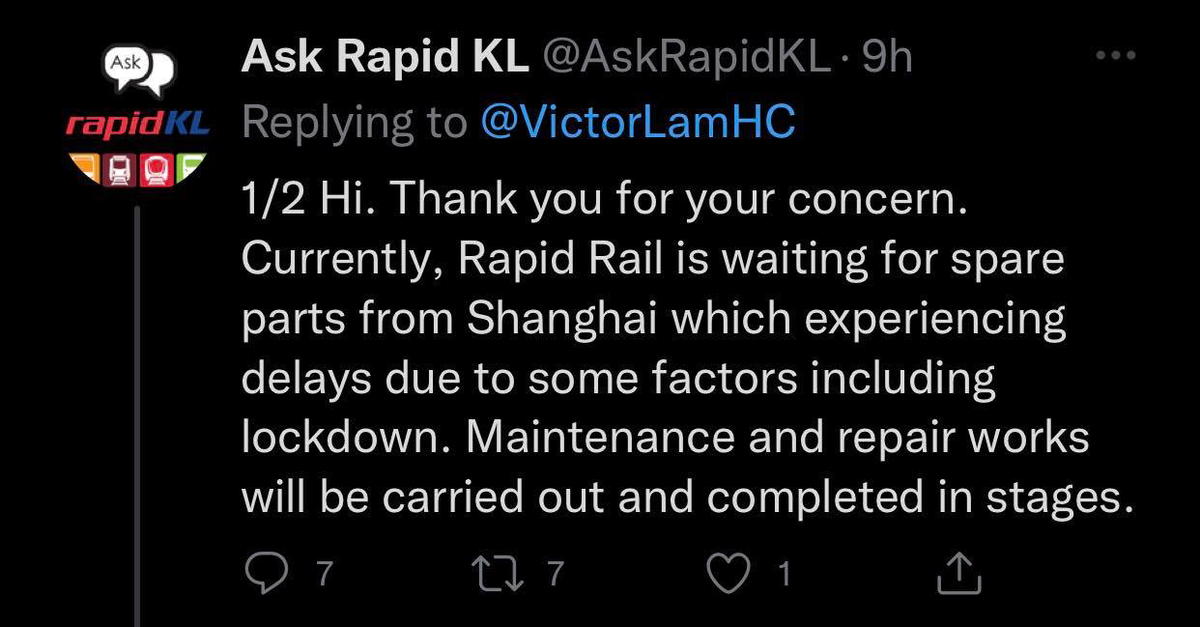 Read also:
---
It's unrelated to the article but here's our brand-new podcast – Talk Je Lah!
---
Cover image: Twitter/Victor Lam