Public transport is meant to make our travelling time to work a whole lot easier but that wasn't the case for TikToker @samwongsx, who was left stranded at the monorail station thanks to broken machines and empty counters.
In the now-viral clip, Sam said that he wanted to buy a token to commute to Pavilion Bukit Bintang after arriving at the Hang Tuah monorail station.
However, Sam was shocked to see a line of out-of-service ticket machines waiting for him. Hoping that someone could help him, he then made his way to the counter but only saw empty seats.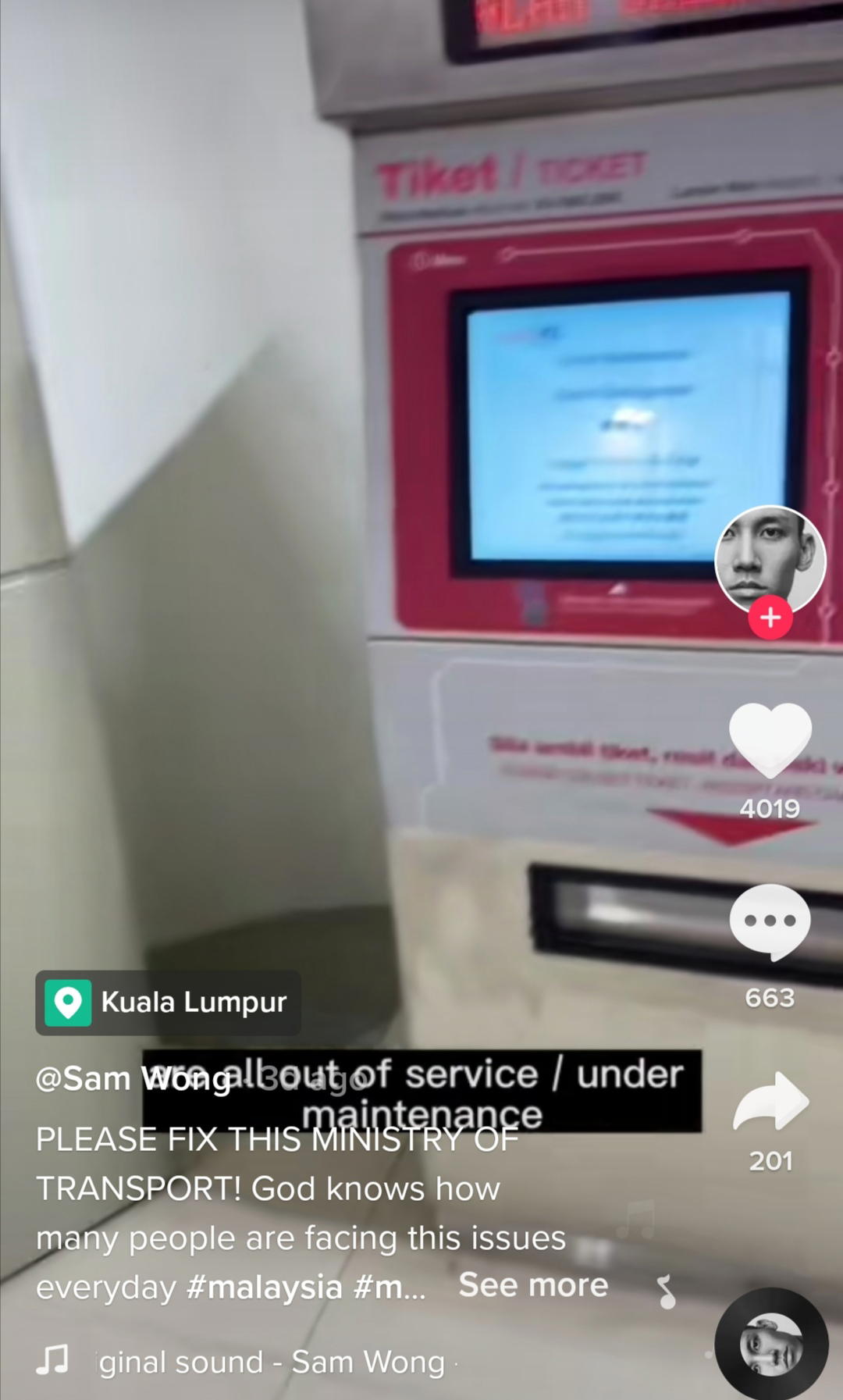 It is believed that the staff on duty were having their break as the "Rehat" sign was placed in front of the counter.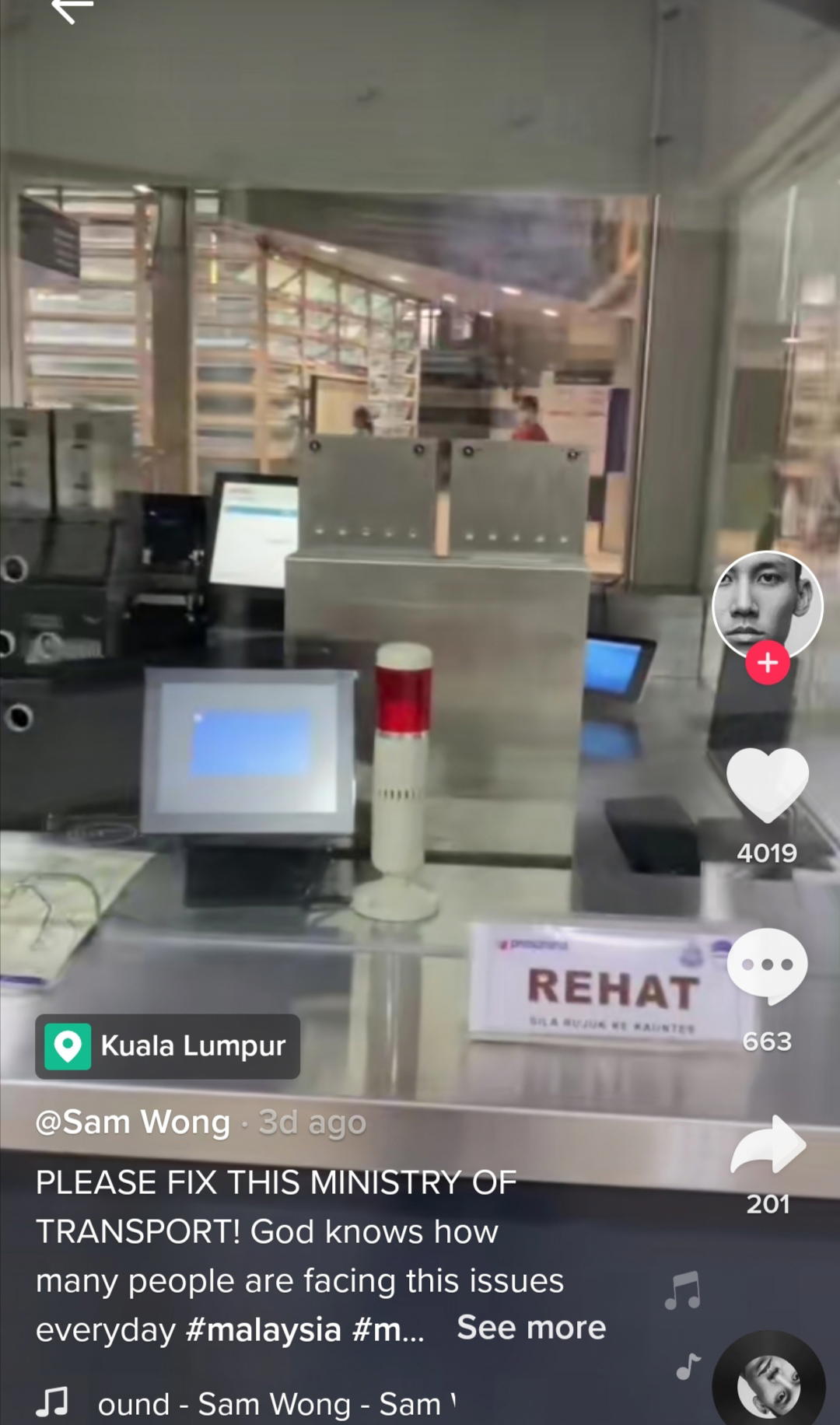 "We can't get the token to Bukit Bintang. And of course we want to go to the counter but there's no one at the counter," said a clearly frustrated Sam.
He also questioned RapidKL whether it expected everyone to have sufficient Touch n' Go credits to purchase tickets.
God knows where is the nearest top up machine. There's no top up machine here as well!
He also called upon Transport Minister Datuk Seri Dr Wee Ka Siong to take immediate action and rectify the issue.
PLEASE FIX THIS MINISTRY OF TRANSPORT! God knows how many people are facing this issue everyday.
'Welcome to Malaysia'
The video has since garnered over 70k views with over 600 comments from netizens.
Some said they weren't surprised as this was the typical 'Malaysian standard'.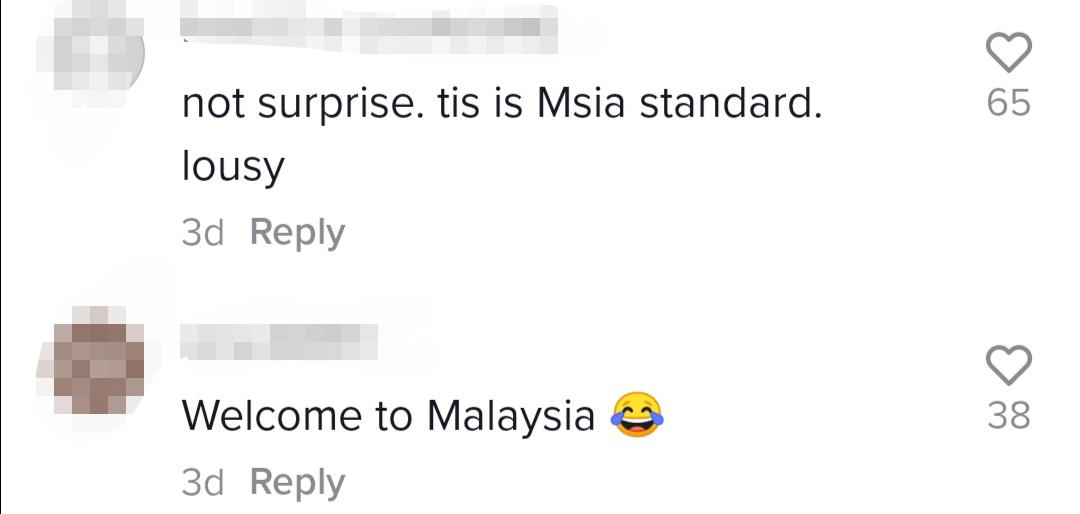 Others also concurred with Sam, saying that the ticket machines were often out of order and wondered whether RapidKL knew how to run a business effectively.

RapidKL clarifies
Not long after the furore went public, RapidKL responded to Sam and thanked him for addressing the issue.
It also clarified by saying that Sam was using the Level 1 entrance to the Hang Tuah monorail station from LaLaport Bukit Bintang City Centre (BBCC), which is not yet fully operational.
"We advise the public to access the station via the Ampang LRT entrance located at the ground floor.
"We also promise to place directional signages, customer service assistants, and Auxilliary Police at Level 1 at all times to provide assistance."
READ ALSO: RapidKL Apologises After Video Showing Shoddy Cleaning Procedures Surfaces Online
Cover images via TikTok/ samwongsx
Editor: Sarah Yeoh