KELANA JAYA – Rapid KL announced this morning that a failed train at the Taman Jaya Station heading towards Putra Heights along the Kelana Jaya Line will result in disruptions for passengers.

To resolve the issue, Rapid KL has advised passengers to take the train heading towards Putra Heights at Platform 1.
This caused much dissatisfaction among commuters who rely on public transport to get to their workplace everyday.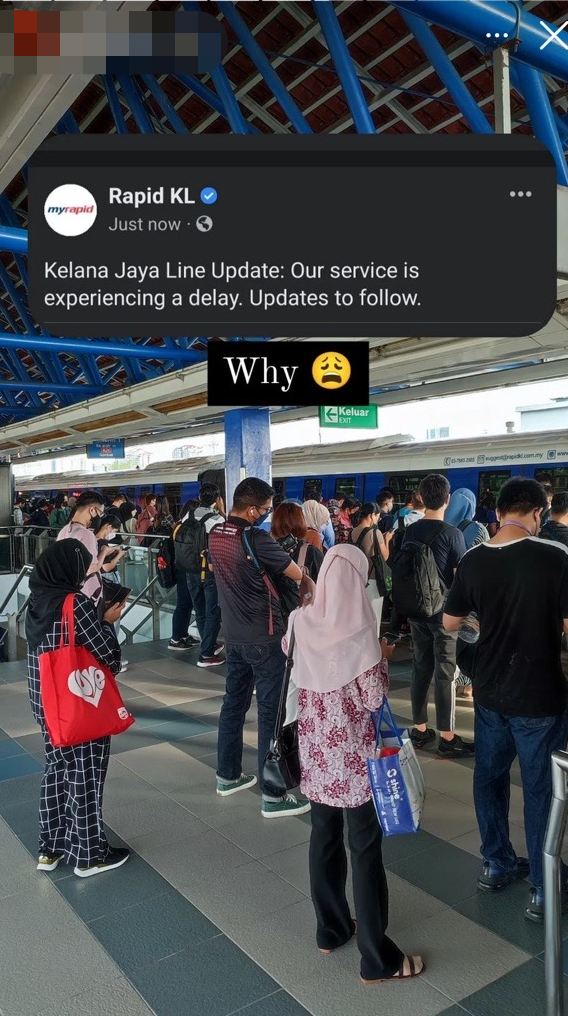 According to an Instagram user, passengers were also told to get down from the train every two stops, leading to overcrowding at the station.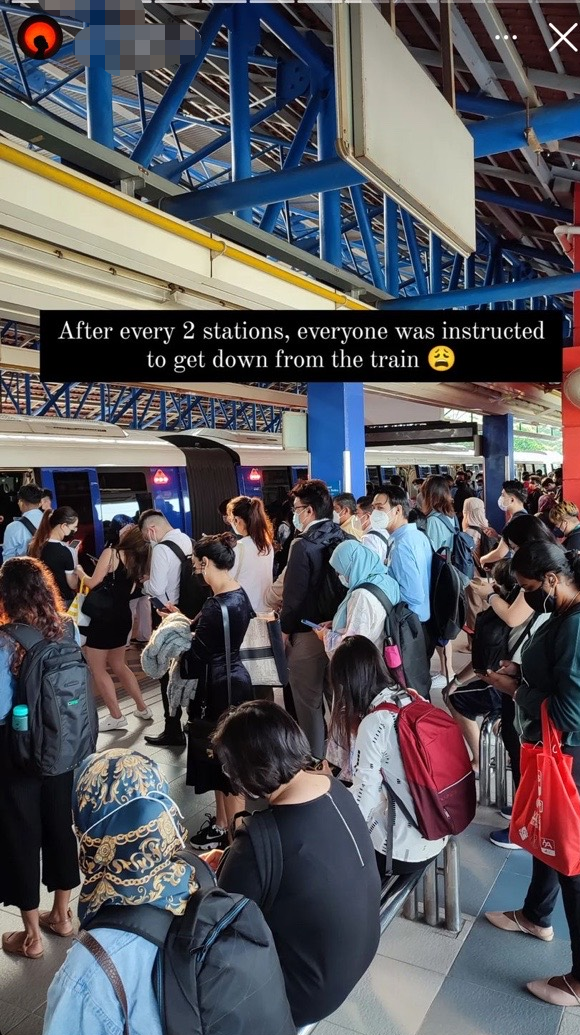 Rapid KL said that their technical team has been deployed to the scene to rectify the issue, but for now all trains will be moving slower than usual and stopping a little longer at each platform.
They also urged commuters to opt for other modes of transportation.
---

---
This technical failure seems to be a reoccurring problem for Rapid KL after another train at the Ampang/Sri Petaling Line broke down yesterday (May 9).

Malaysians deeply unhappy
Many were understandably annoyed by the breakdown, leaving angry comments at Rapid KL's Facebook page.
They also complained of Rapid KL's failure to give a public announcement instructing them what to do.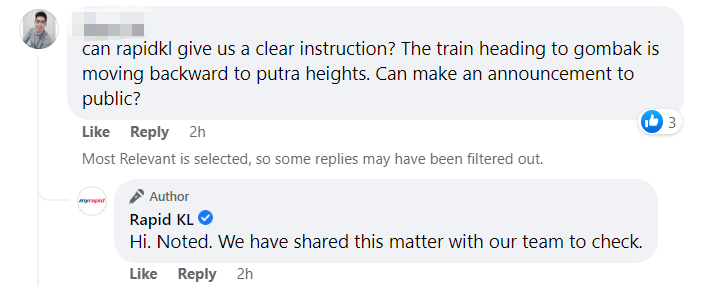 Others were upset by Rapid KL's poor service despite being the city's major transportation for more than 20 years.


Please be patient as Rapid KL is in the process of resolving the issue!
Read also: