For many Malaysians, adding curry kuah (curry sauce) to your meal can definitely spice things up and increase your appetite.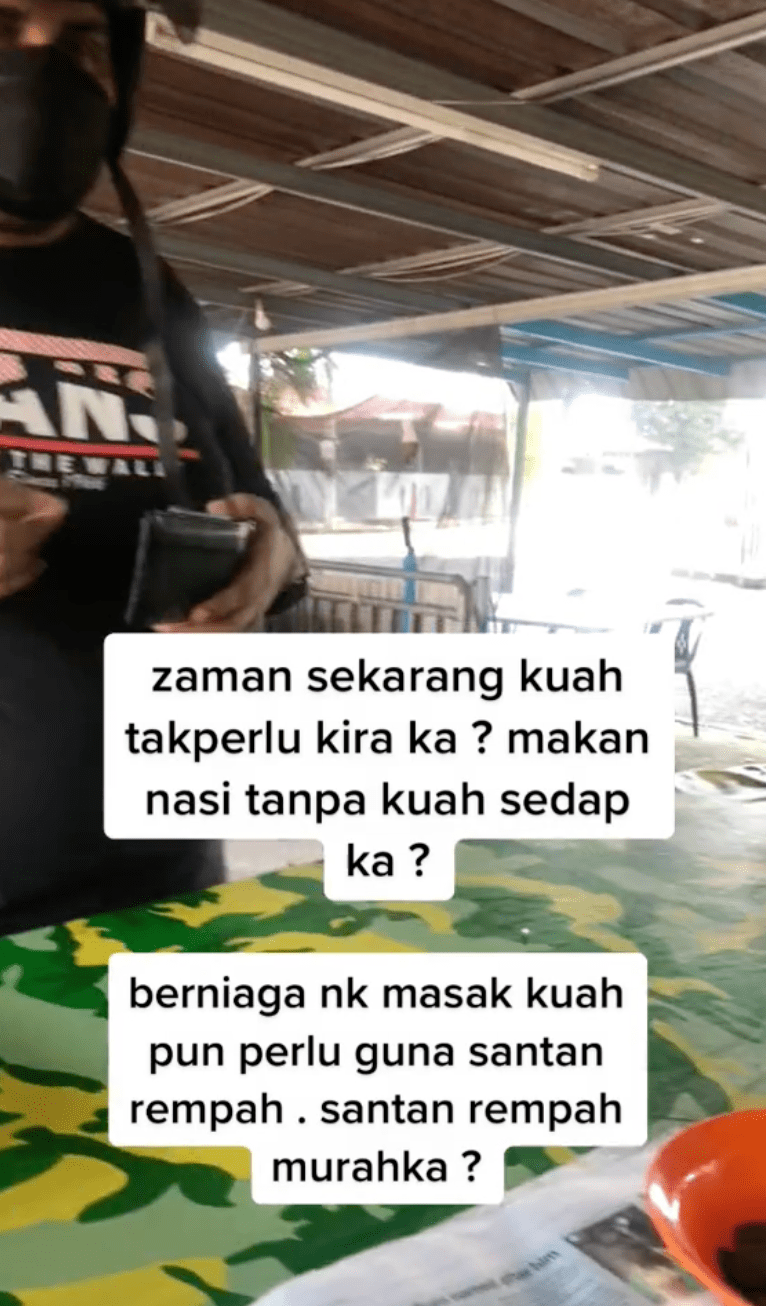 But with inflation coming in fast and hard, stall owners have been forced to increase prices, thus creating dissatisfaction among customers.
Argument over RM1 curry kuah
A stall owner recently took to TikTok to explain why customers who request extra kuah should be charged RM1.
Read also:
In the video, a male customer could be seen haggling with the stall owner over the RM1 kuah in an agitated manner despite the latter telling him that they will make a loss if it was given for free.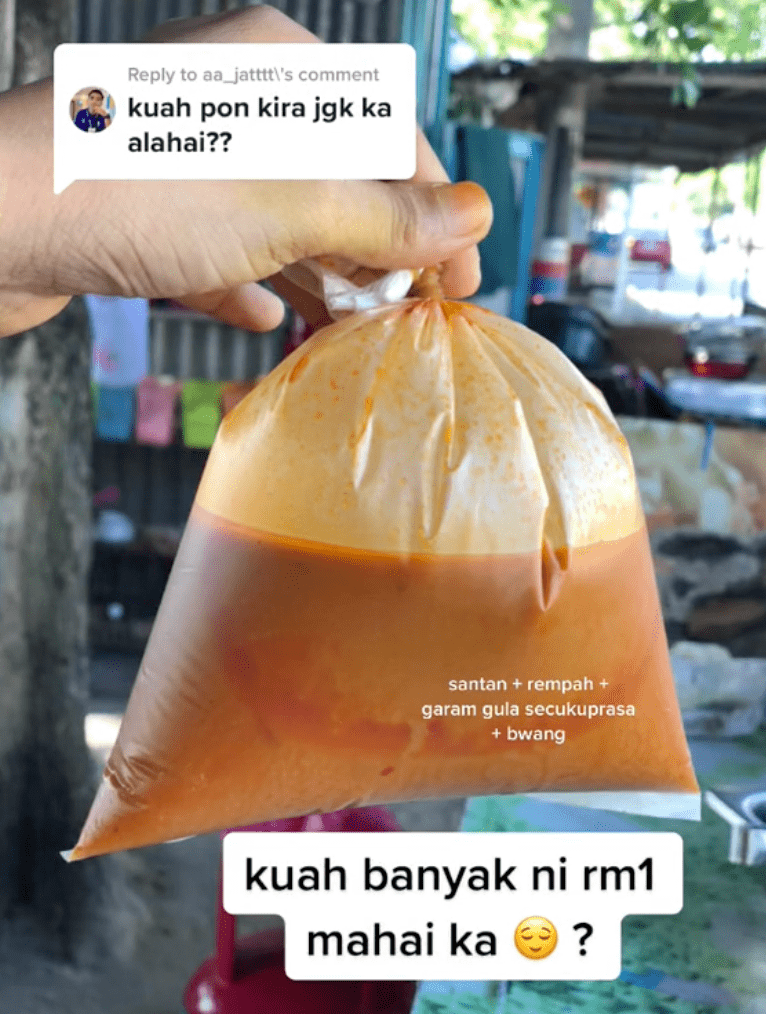 After a while, the stall owner offered to give the gravy for free to end the impasse, to which the customer replied:
No, no…I don't want anything free. I don't like free things.
According to the stall owner, this was the customer's second visit and he had previously complained about the RM1 charge.
She also posed a question to business owners to get a verdict over whether it was unreasonable to have the customer pay for the kuah.
"Does not kuah have to be charged? Is it nice to eat rice without it? Coconut milk needs to be used in making kuah. Do you think coconut milk is cheap?"
Netizens think otherwise
The video has since received tremendous responses from the netizens, with over 70k likes and 300 comments left on the video at the time of writing.
While some supported the hawker to charge RM1 for the extra gravy, one customer shared that he had never been charged for the extra gravy.
"All my life I have been eating at hawker stall and never encountered such issue. [I have been] working at eatery and never charge customer for kuah."

"Post about complaining about customer but ended up criticised by netizen"
Another hawker wrote:" I am also a merchant but I never charge for extra kuah as long as the customer is happy."

One also questioned why the hawker was so concentred about the kuah.

One the flip side, another netizen noticed that the customer only bought a plain rice and asked for free kuah which he find unreasonable to not pay for the kuah.

What do you think?Comment below and let us know!
---
It's unrelated to the article but here's our brand-new podcast – Talk Je Lah!
---
Cover Images via TikTok
Editor: Sarah Yeoh