Since the reopening of the economy and lifting of the dine-in ban, there has been a spike in dine-in customers patronising restaurants and eateries throughout the country.
As such, restaurant owners are experiencing a lack in manpower, forcing customers and delivery riders to wait for an eternity for their orders.
Unsurprisingly, this has also caused several delivery riders to take matters into their own hands, such as this Foodpanda rider who prepared a customer's order after a frustrating wait.
Fine, I'll do it myself
Recently, TikToker @aethesticloner uploaded a video of him busy making drinks at a mamak restaurant which has gone viral.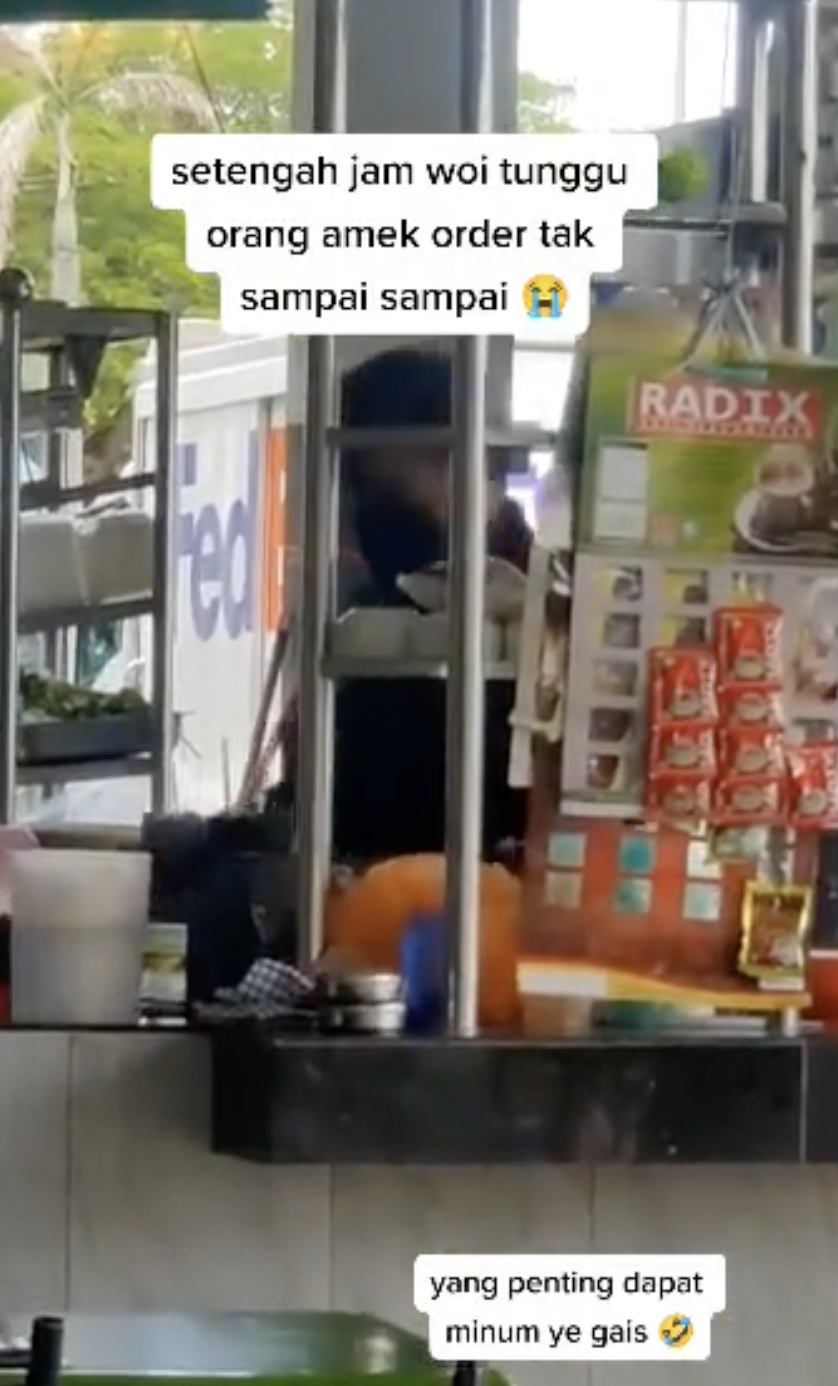 According to him, he decided to be the chef and waiter himself as he and his friends had waited for 30 minutes for their orders to be taken.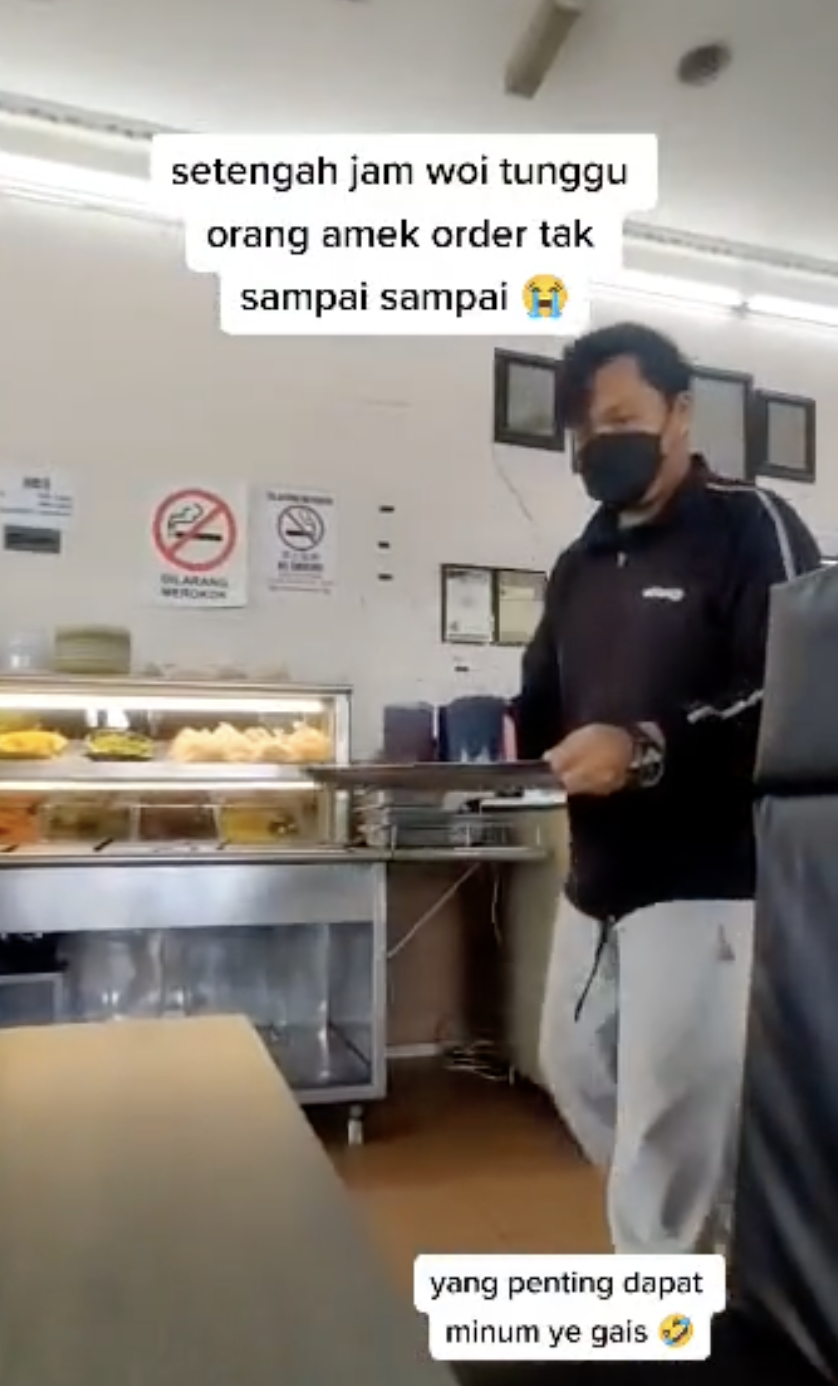 The video, believed to have been recorded by his friend, also showed a visibly groggy @aethesticloner serving the drinks to the table too.
I haven't slept for a day and I'm tired from work. This is really bad!"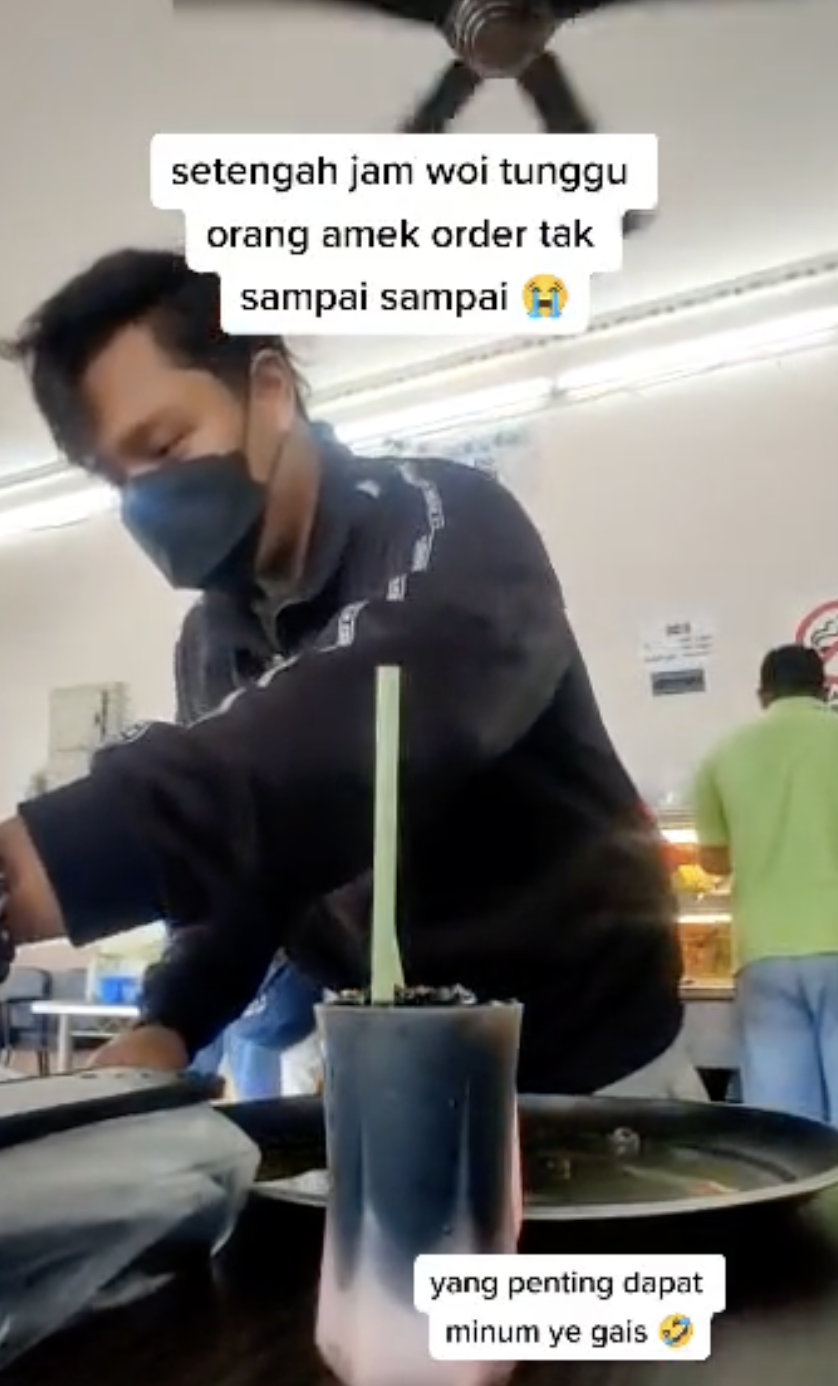 In the comment section, @aethesticloner said that he also had to clean the table before making the drinks as there was no one to do so.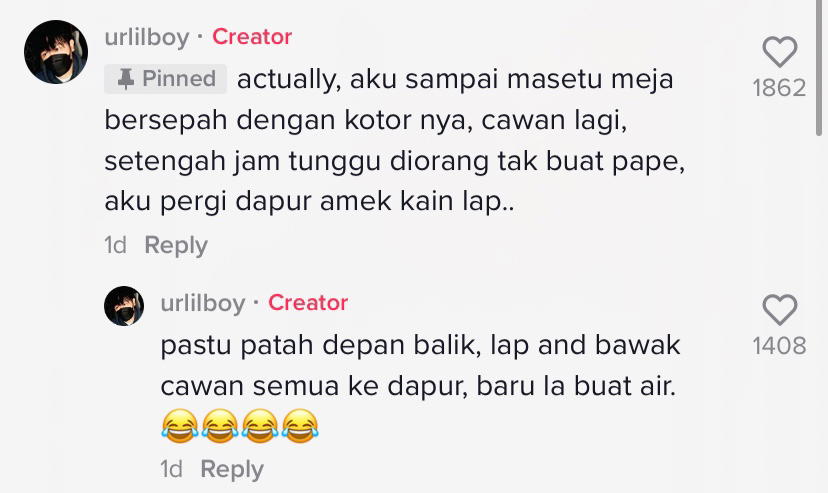 'Make yourself at home!'
The video has since garnered over 290k views and 1,600 comments at the time of writing.
One netizen remarked how @aethesticloner would be the one who had to give the assembly speech if the principal was running late.

Another noted how this was a living example of 'self service'.


Another netizen quipped that @aethesticloner shouldn't be embarrassed and instead treat the mamak restaurant as his own.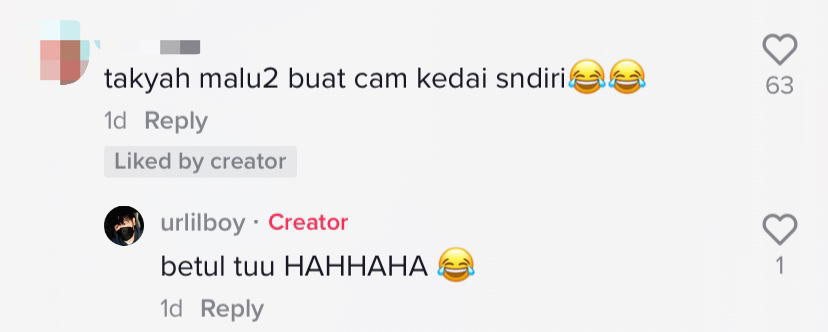 And it seemed @aethesticloner's experience wasn't new, as claimed by a netizen who said that she and her husband had gone through a similar incident.

One netizen simply summed up the hilarious video in a single sentence – "Make yourself at home!"

Watch the video here:
What do you think? Comment below and let us know!
---
It's unrelated to the article but here's our brand-new podcast – Talk Je Lah!
---
Cover Images via TikTok

Proofreader:Sarah Yeoh
---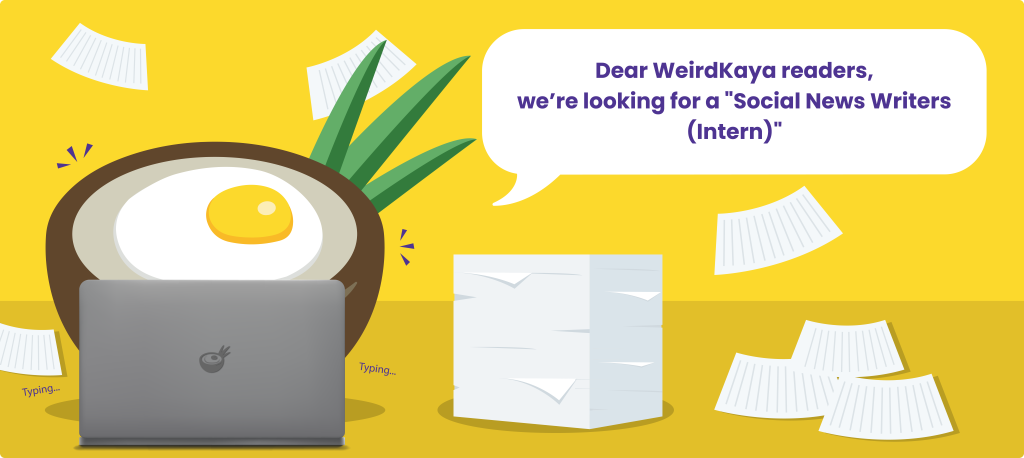 ---