It's been a week since former Prime Minister Najib Razak was sentenced to jail and his daughter is back in the headlines again, this time over Starbucks.
Reminded of Najib
In an Instagram story posted yesterday, Nooryana Najwa wrote that she was doing some grocery shopping when her mind was suddenly hit by painful memories of the food her father used to love.
"Couldn't even make myself buy our usual things because I felt really guilty…(I'm) always reminded of what is Bossku going to eat while in prison?"
'Couldn't bring myself to order Starbucks'
She then went on to recount sadly how seeing her father languishing in prison also caused her to be unable to place an order at Starbucks.
Couldn't even make myself order Starbucks today because Yana knows Bossku must be missing his Caramel Macchiato.
"Anyone who knows Bossku, you guys know he's a big FOODIE," she wrote.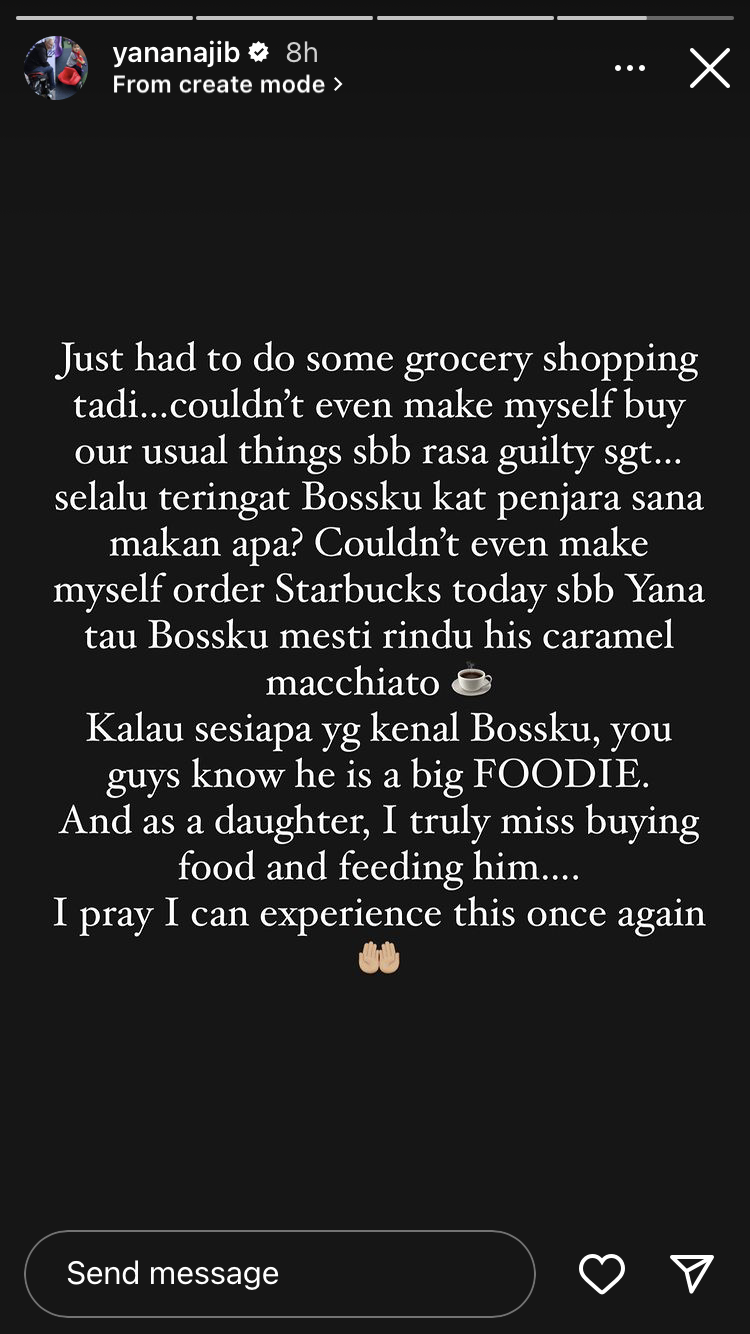 She added that she also missed buying food and feeding it to her father and prayed that she would have the opportunity to do it once more.
Blasted by netizens
On social media, netizens didn't take too kindly to Nooryana's seemingly heartfelt post and slammed her for her sense of entitlement and overreaction towards Najib's imprisonment.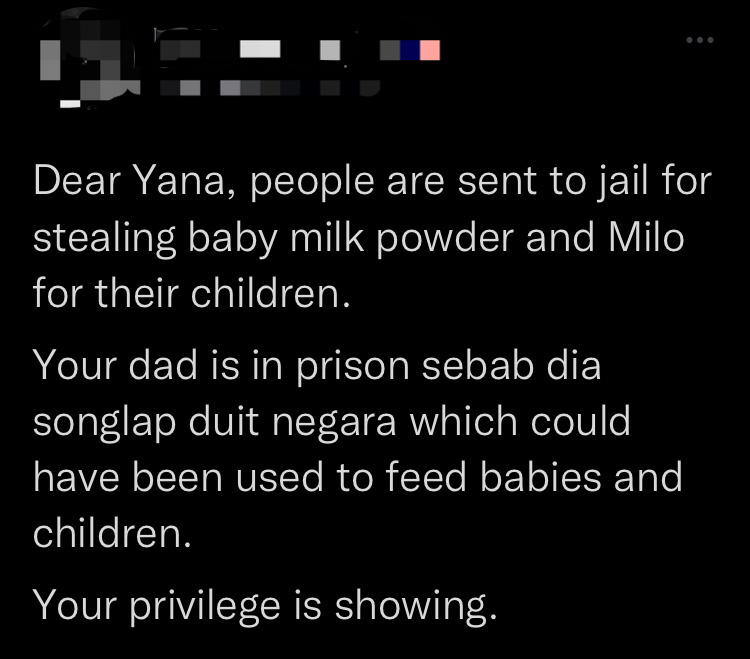 Some were also disturbed by how she addressed her own father as "Bossku", a nickname which Najib created for himself while he was still Prime Minister.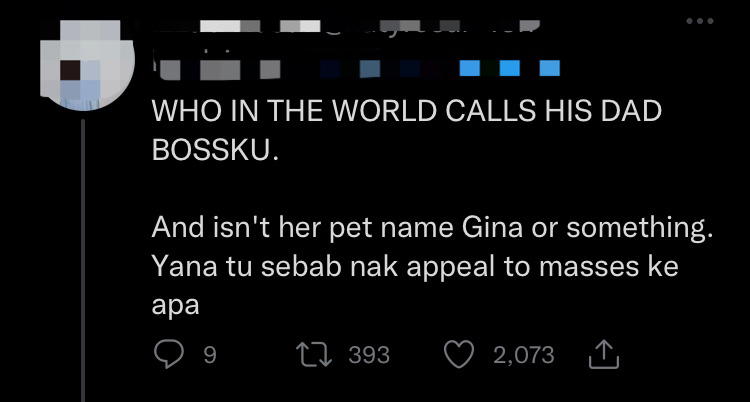 One even decided to troll Nooryana by pointing out to her helpfully that there was a Starbucks outlets near the Kajang Prison where Najib is currently being held.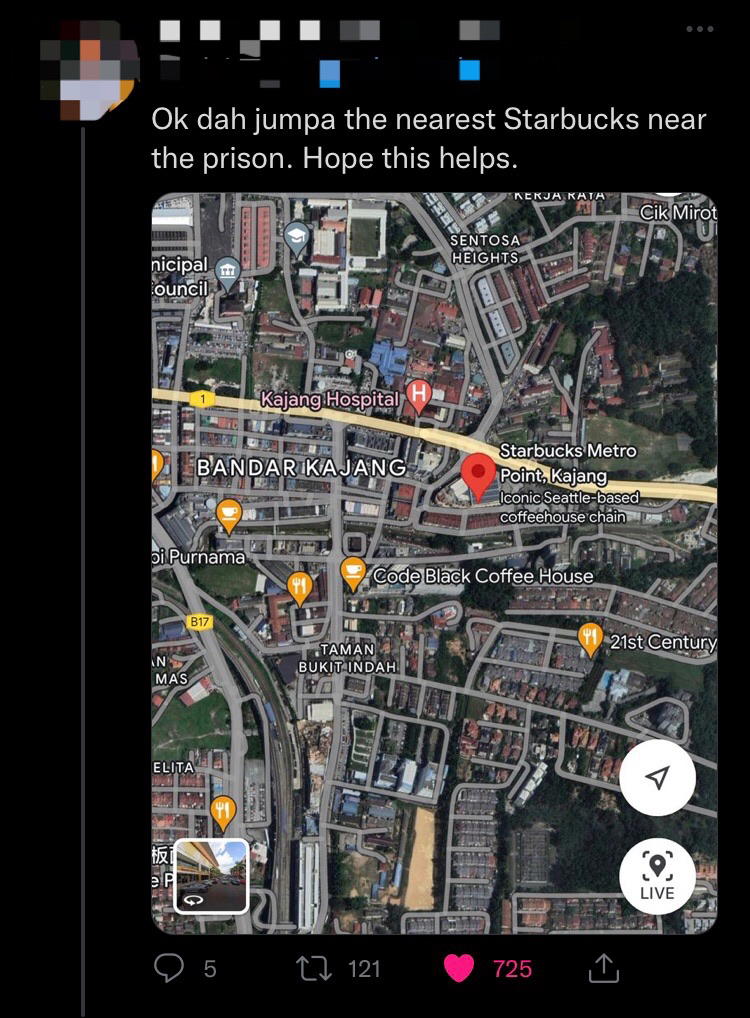 What do you think of her Instagram story? Cringe or heartfelt? Let us know in the comments!
READ ALSO:
---
---