The Myvi holds a very special place in the heart of Malaysians thanks to its various abilities such as surviving deadly accidents, driving through floods, or even hauling a lorry.
However, this Myvi was unable to escape the wrath of men after it was spray-painted by a frustrated motorist for parking indiscriminately.
'Moron!'
In a TikTok video posted by @eymantk, it showed the boot of a white Myvibeing tainted by the word 'bodoh' (stupid) with red spray paint.
While the reason behind it has yet to be confirmed, it is believed that the Myvi was vandalised as it was parked near the road's curve and made it hard for other cars to pass through.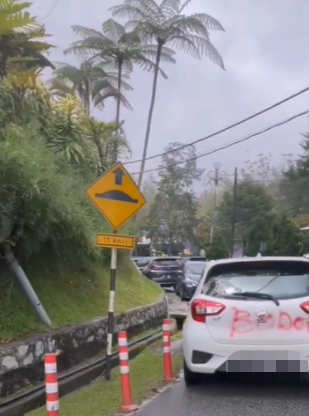 A woman was also heard calling the Myvi owner a 'moron' in the video and added that she hopes he/she would not produce any more children in the future, although the sentence is later cut halfway.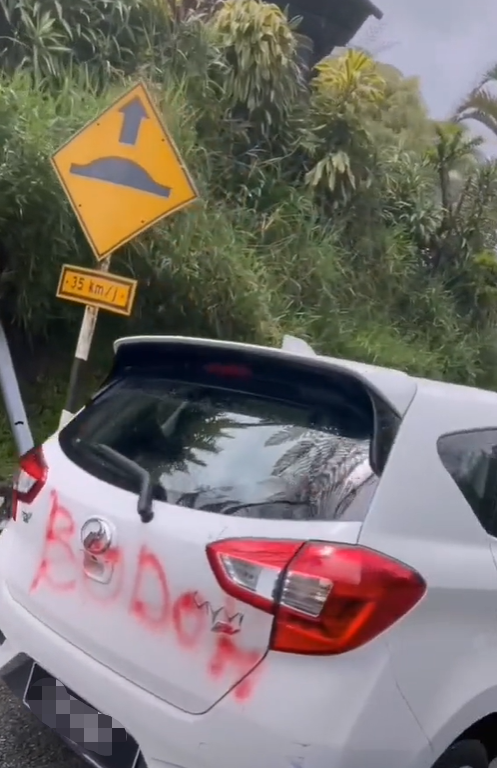 Watch the video here:
---

---
'You are our hero!'
As one would expect, netizens were amused by the video and praised the motorist who spray-painted the Myvi for doing what they had always wanted to do towards inconsiderate drivers.
"On the way home, he will have the title on his car boot and be embarrassed throughout the entire trip."

"To the person who spray painted the car…you're appreciated."

Read also:
---
---
Cover image via TikTok @eymantk.