In every group assignment, there's a high possibility that you'll cross paths with a group member who seeks all the credit but contributes absolutely nothing.
On the Facebook page MMU Confessions, a netizen posted a photo of an email by a student who was extremely frustrated over a groupmate's lackadaisical attitude and threatened to lodge a report to their professor over his laziness.
I've sent you more than enough emails to try and get you to do your damn assignment which took me 45 minutes to complete.
I'll f***ing fail you my guy, I will not hesitate to let the professor know that you've done f*** all for this -G R O U P- assignment.
Crude but relatable
Despite the multiple F-bombs dropped throughout the email, netizens were largely in favour of the email and said that it reminded them of their own experiences of dealing with freeloaders.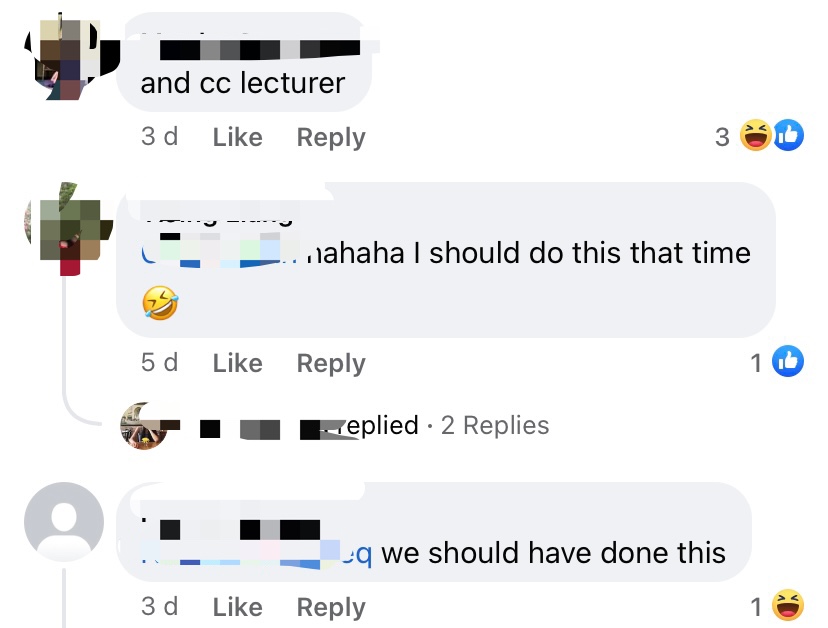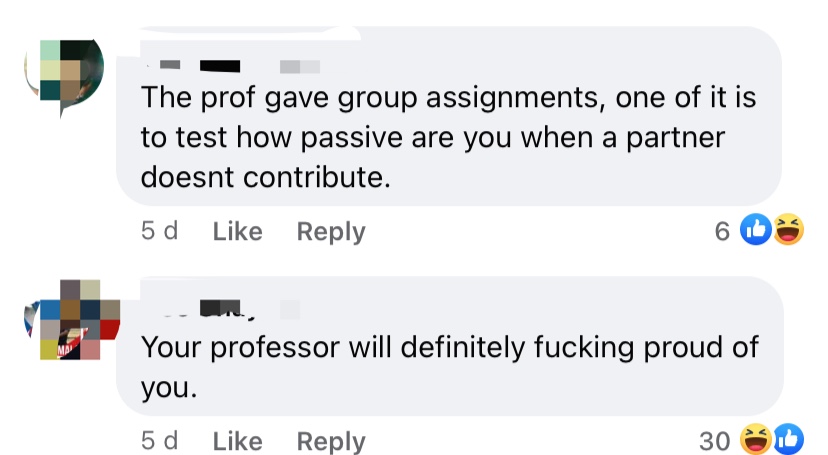 Days after the post went viral, the very same netizen posted another email template that was way nicer and polite in (hopefully) getting lazy groupmates to pull themselves together and do their part. But c'mon, we all know this WON'T work 10/10 times!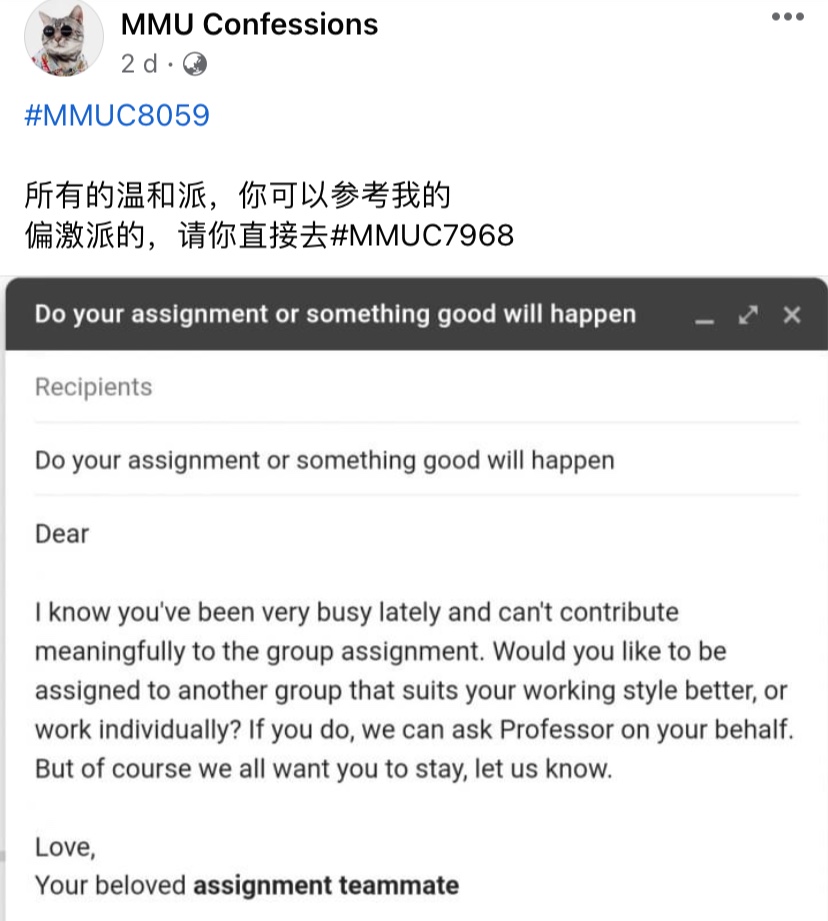 Have you ever written such angry emails to your groupmates before? Share with us your stories in the comment section!
READ ALSO: Anxious About The Future This MCO? 5 Things Students Can Do At Home To Boost Their Résumé
Cover images via MMU Confessions and New Straits Times
Editor: Sarah Yeoh