KUALA LUMPUR – Myvi dragging a lorry? Check! Myvi driver escaping a deadly car accident? Check! How about a Myvi cruising through flood waters? A round of applause please!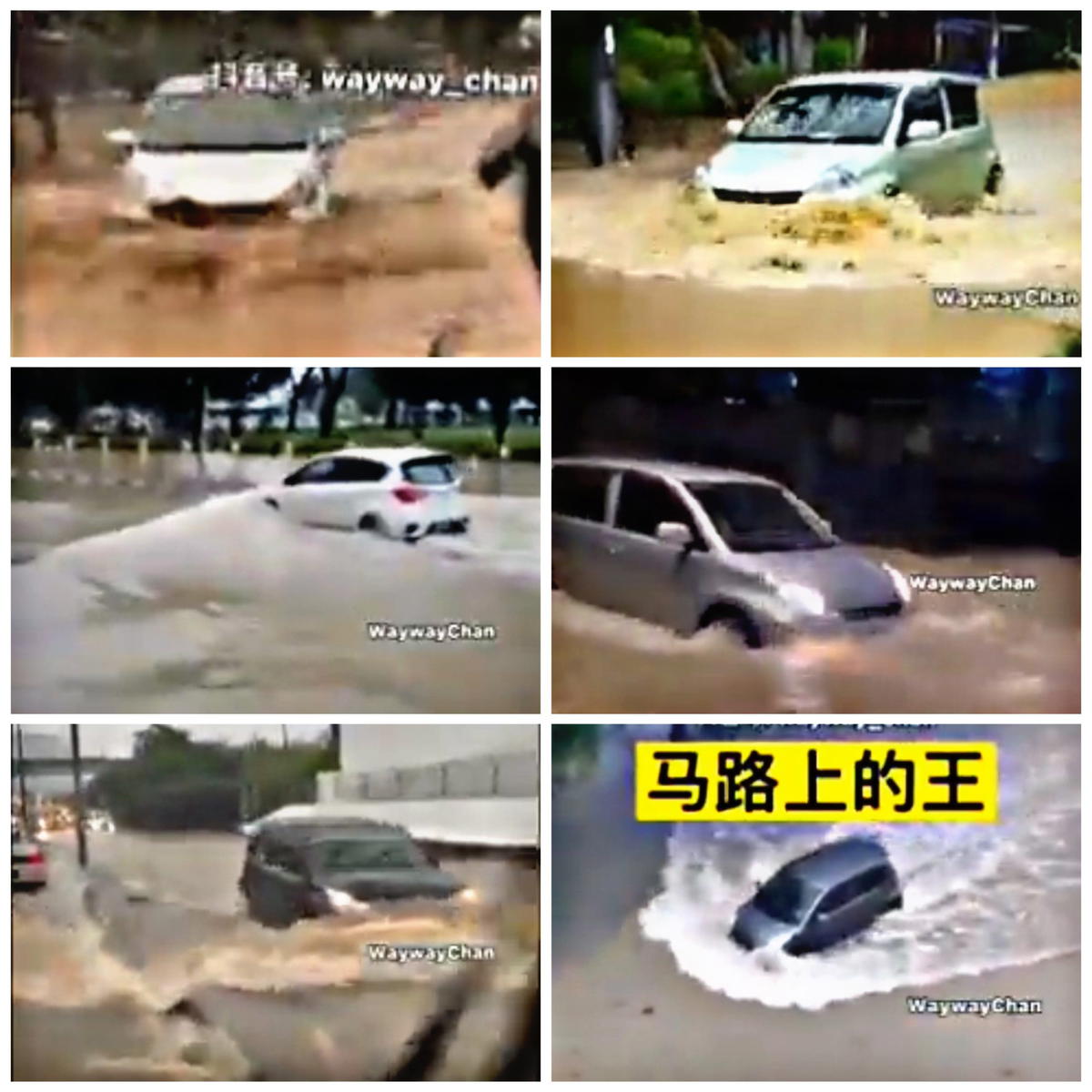 In a collage of video clips shared by @saranghanu3000 on Twitter, it looks back on the Myvi's daring exploits during the rainy season, where it's able to drift through ankle-deep waters without a hitch.
I'm not sure whether the myvi itself is just superior somehow, but personally as a myvi driver, we just believe that we can do it all😂 so yeah the automatic confidence is all it takes🤌 pic.twitter.com/X1kUDTuon1

— 솔라🐲 namaku sayang, mereka panggilku say-uLoveme💚 (@saranghanu3000) December 21, 2021
Accompanied with Europe's "The Final Countdown" blaring in the background, it's no wonder why this humble-looking car has been touted as the "King of Malaysian Roads".
Who needs boats when you have Myvi?
The video, which garnered 403.1K views and over 6.9K retweets, once again saw Malaysians heaping praise on the Myvi.
Some felt that boats and helicopters were no longer necessary for flood rescue missions with the mighty Myvi in existence.

Others even joked that the Myvi was the "reincarnation of the legendary Nokia 3310", a handphone model known for its incredible durability.




To the one who created the Myvi, you deserve a pay raise and a toast!
Cover image via @saranghanu3000
Editor: Sarah Yeoh