A young Myvi driver, Syadad, who got his Myvi overturned near Universiti Kebangsaan Malaysia (UKM) as he attempted to make a sharp turn, decided to take a selfie after the accident.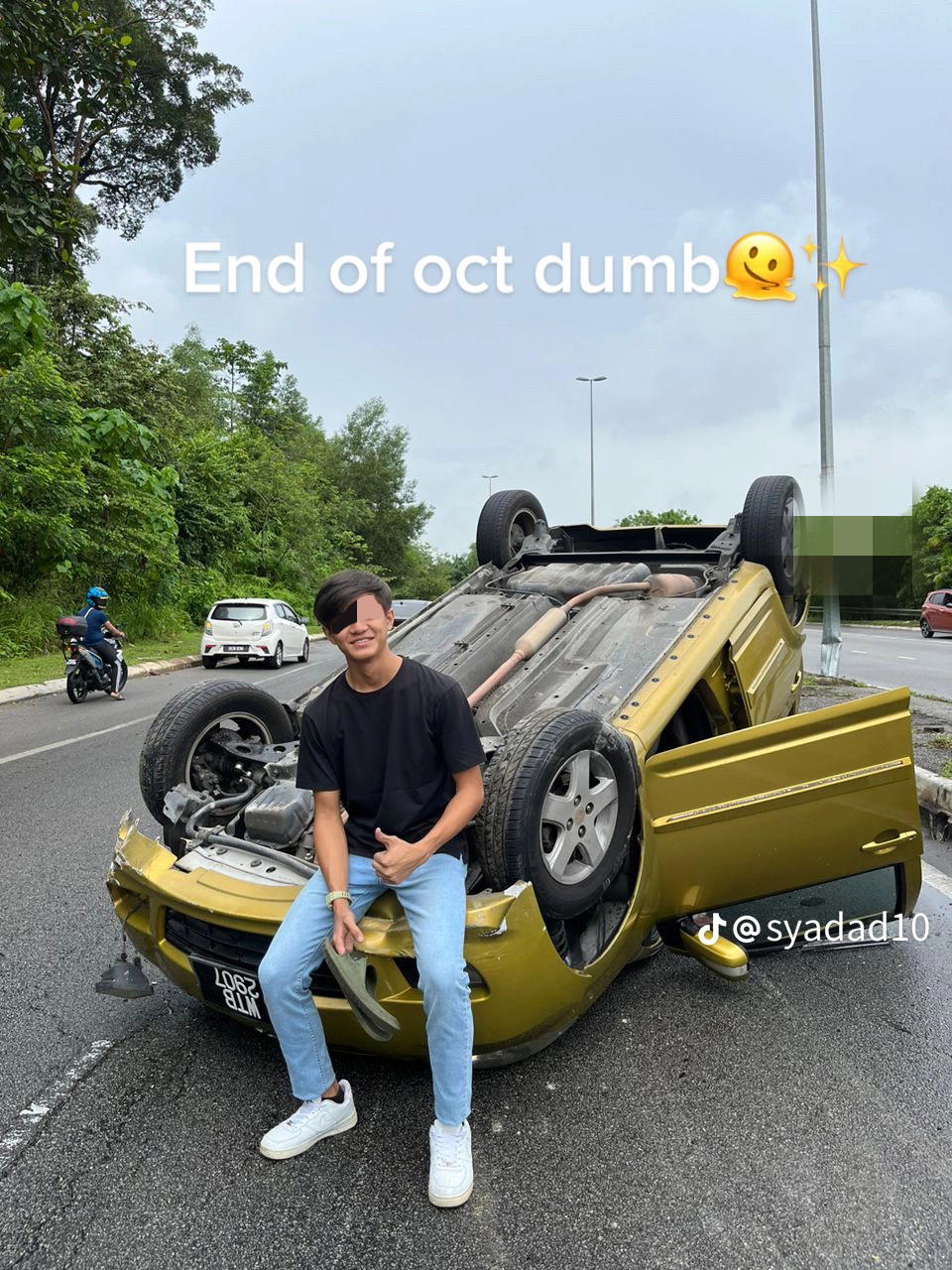 While most people would presumably get panic, he remained calm, took out his phone, and posed in front of the car.
Read also: [VIDEO] Frustrated Myvi knocks down toll boom gate after several failed RFID detections
According to Kosmo!, the local man is believed to be a student at the Universiti Kuala Lumpur Malaysia France Institute (UniKL MFI).
Posted a selfie online
The teenager then posted a series of photos on his TikTok account @syadad10 and garnered over 800k views at press time.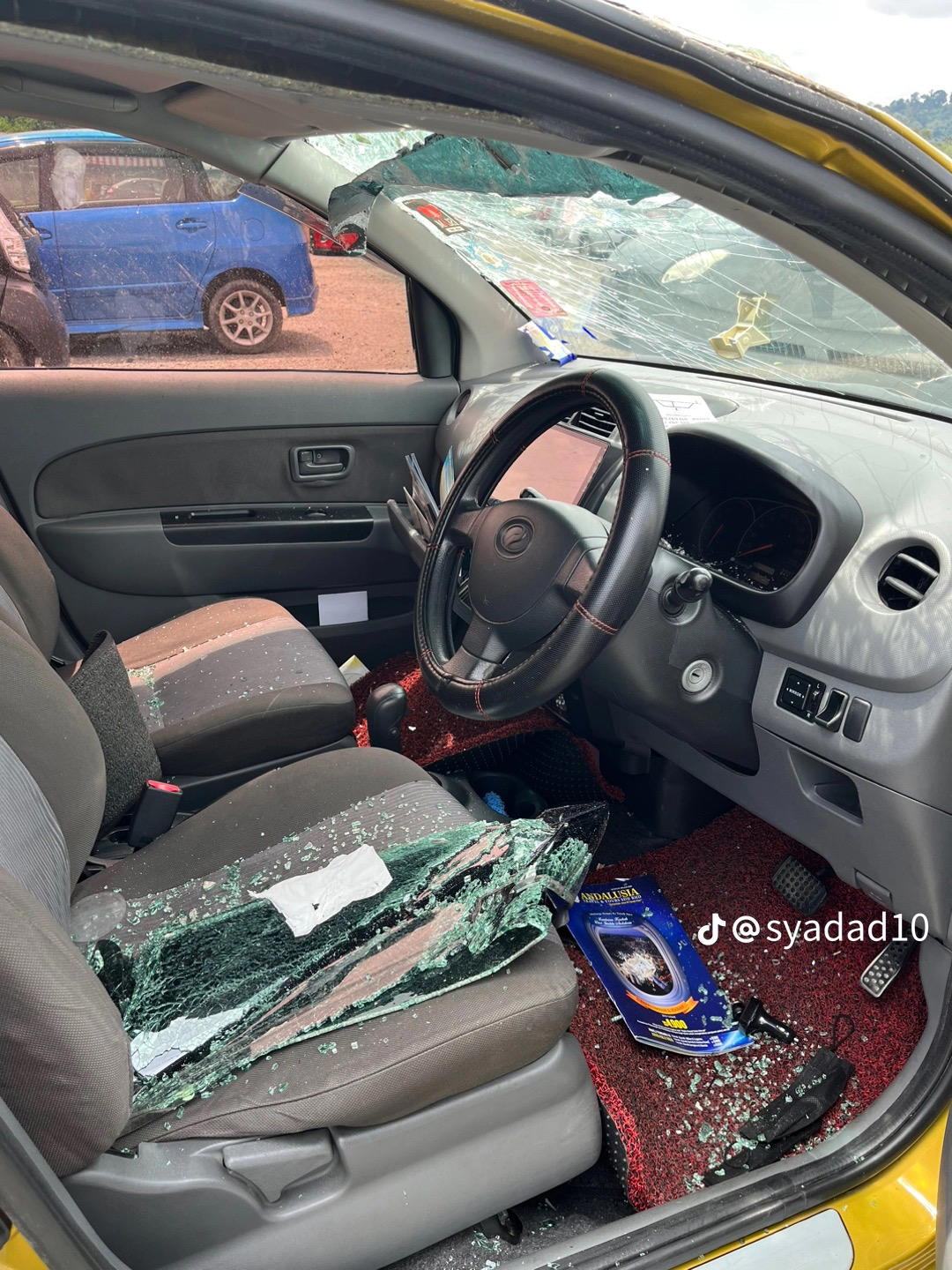 He also captioned "End of Oct dumb" in his video.
According to the photos shared by him, we can see that his car was overturned and severely damaged. Fortunately, he managed to make it out of the accident safely.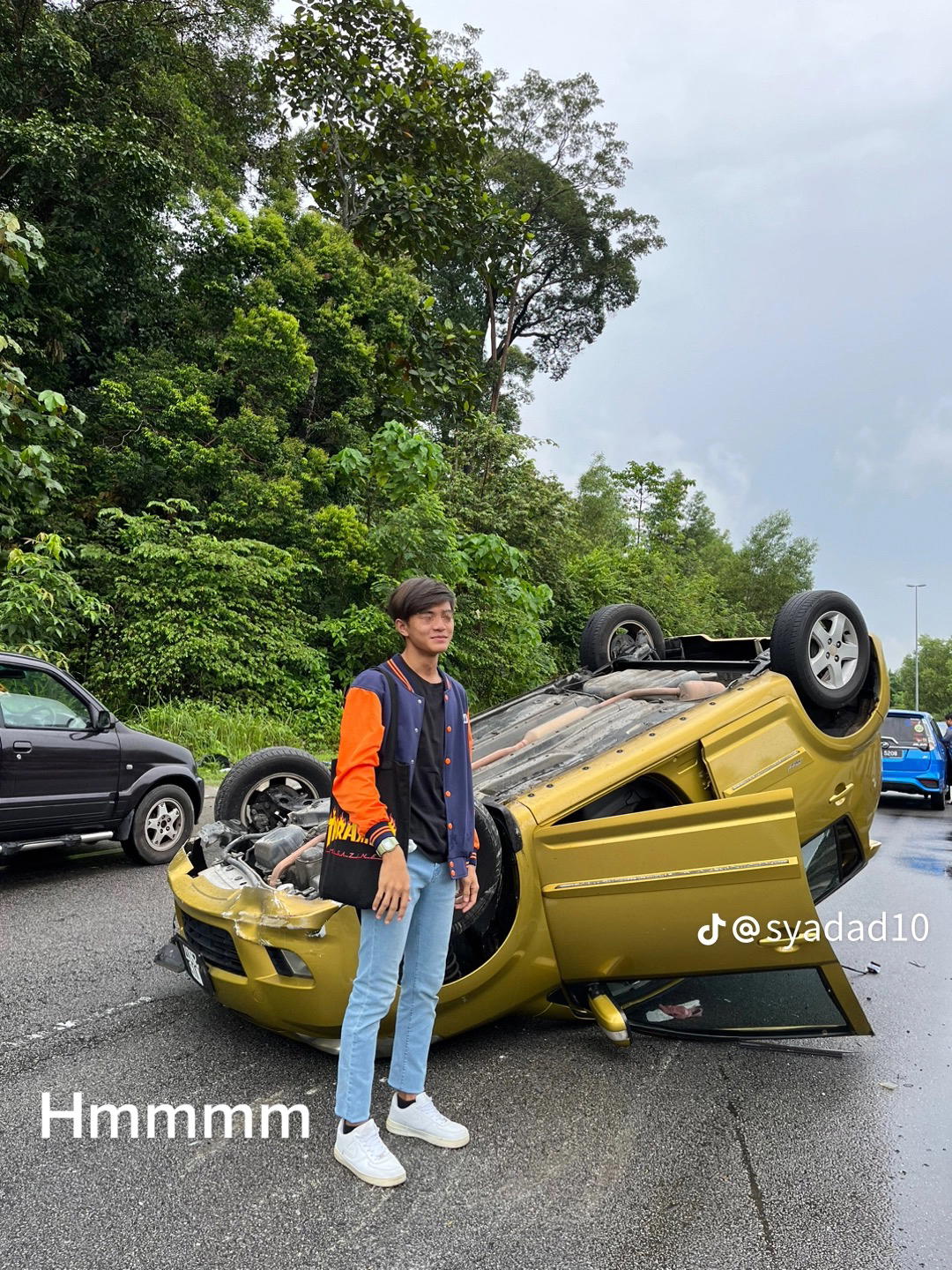 He also reminded road users to be more careful on the roads.
His car is now reportedly towed, and he suffered no severe injuries.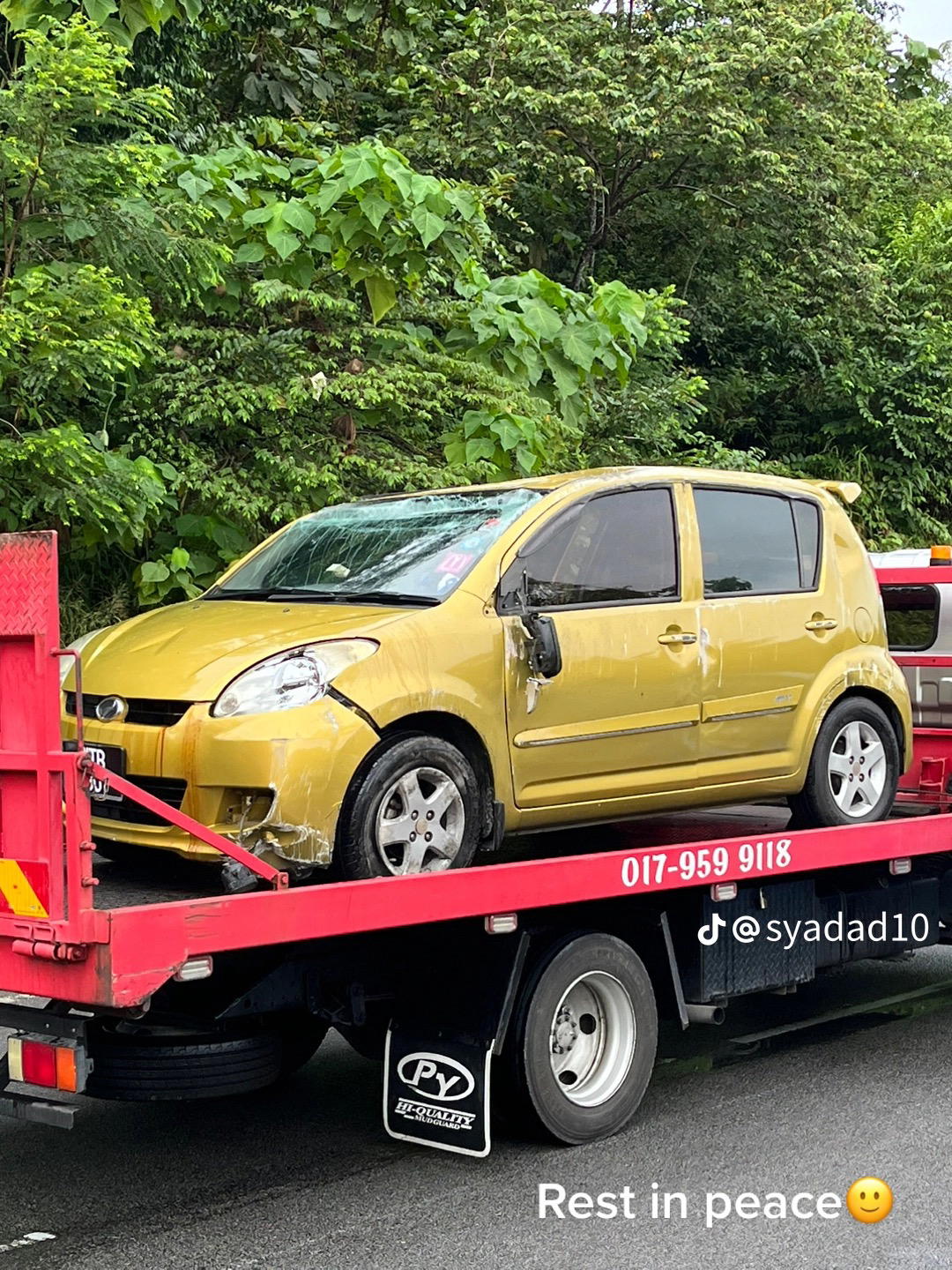 Luckily, no one or nothing else got injured besides the car. I am fine after applying the medicine," he wrote in the caption.
'Myvi is king'
The post, published yesterday, garnered over 81.8k likes and over 2000 shares at the time of writing, with many praising the teen for maintaining calm during the accident.
One wrote: 'You are really steady.'

Another netizen also reminded him that it was an accident, not winning a car.

"Myvi always saves their owner's life. But thank God you are fine."

Another simply wrote: "Myvi is king."

---
It's unrelated to the article but here's our brand-new podcast – Talk Je Lah!
---