KUALA LUMPUR – We've reported in the past about how strong and unstoppable the Myvi is and how it rightfully won its place as the "King of the Road" in Malaysians' hearts.
This time around, the Myvi decided to flex its muscles again on an innocent toll boom gate at the Cheras-Kajang toll after the driver couldn't get the Radio-frequency identification (RFID) to work.
In a viral video by Facebook user Adrian Tan, the Myvi was spotted failing to get past the toll after the counter failed to detect the RFID.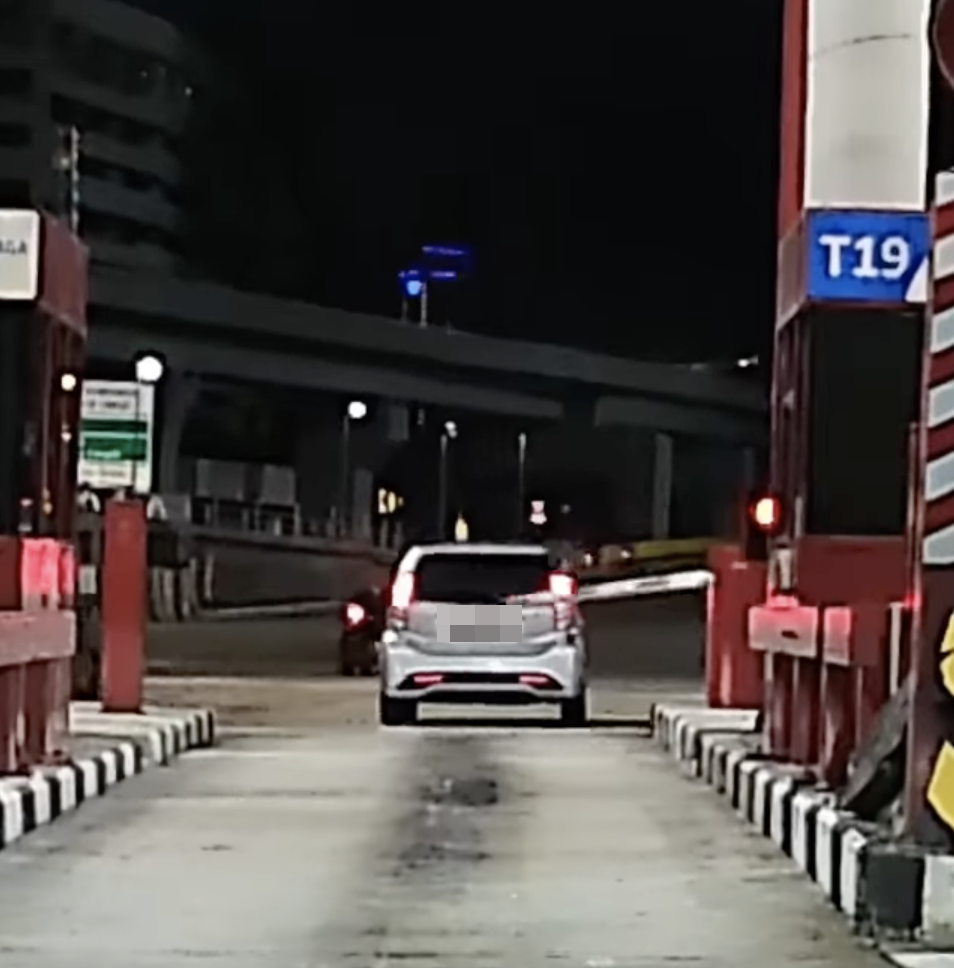 The driver tried his best to maintain his cool by reversing back and forth a few more times, hoping that the RFID would finally work.
Despite his best efforts, the RFID still remained unable to function properly. In an act of desperation, the driver suddenly put the metal to the pedal and rammed right into the boom gate, causing it to limp halfway in the air.
While shocked by the sight, the driver behind the Myvi tried his hand at the RFID, which amazingly worked for him. However, due to the damage inflicted by the Myvi, the boom gate suddenly swings open and breaks off from the hinge.
'Right way to teach the system a lesson!'
The video has since garnered 18k likes, 3.5k comments, and 16k shares as of writing.
Netizens were largely in support of the Myvi's actions and said that it was the correct way of "teaching" the toll owner and RFID operators a lesson.


A netizen even suggested that the Myvi driver sue PLUS Malaysia Bhd, the company that manages the toll system, for failing to repair dilapidated toll facilities over the years if they were to issue a summon to him for vandalism.

Another said that he would have done the same but reiterated that he would stick with Touch' n' Go instead.

Others were amused by how the Myvi driver had become everyone's hero for giving "free toll" by knocking down the boom gate.


Cheeky netizens also took the chance to mock the RFID's inefficiency by giving it hilarious acronyms which perfectly described their frustrations.


Many also teased the RFID for messing with the wrong kind of car and said that no one should challenge the King.



Watch the video here.
**Special thanks to Adrian Tan for allowing us to share the video.
---

---
Cover image via FB/ Adrian Tan
Editor: Sarah Yeoh