Many people prefer street food, including burgers, particularly in the afternoon and evening. They are not only affordable and tasty, but also widely available and, above all, satisfying.
Free topping on burger
When hunger strikes, many people will immediately think of street burgers, as most vendors are open until late at night.
However, a TikTok user with the handle @yun_wonder has shared a heart-wrenching story about a street burger purchased from an unidentified vendor. The burger had a unique "topping" and perhaps even a "gift" given by the seller upon purchase.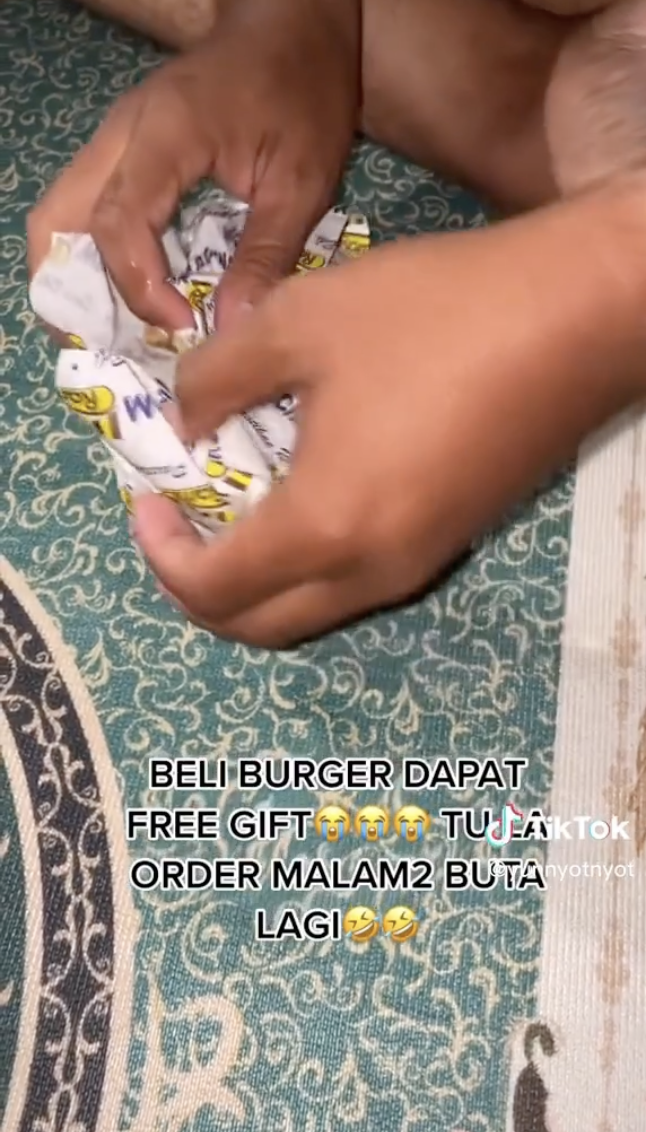 In the video, the customer can be seen opening the package, only to be stunned by the sight of a stapler on top of the burger.
"I bought a burger and got a free gift. This is my order in the middle of the night. Poor brother (the seller), he will have to buy a new stapler for GrabFood orders," the customer wrote in the video.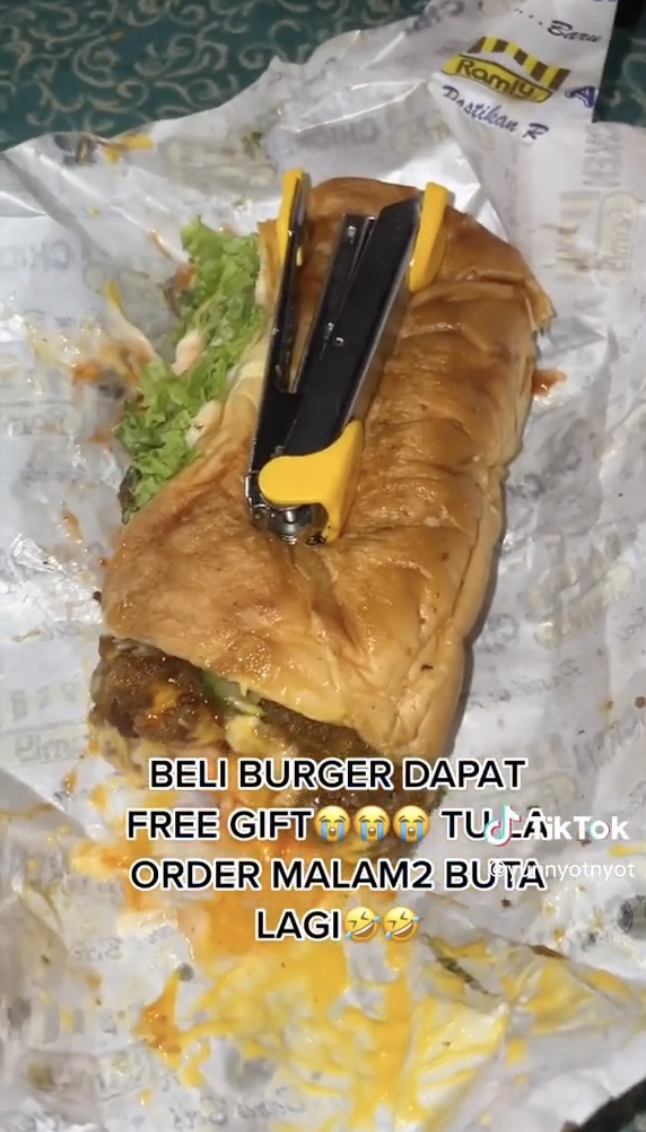 However, no explanation was given for the incident. It is likely that the vendor accidentally placed the stapler on the burger while packaging the customer's order.
It is believed that the stapler was used to staple the payment receipt onto the plastic bag for the delivery driver's reference.
Read more: Carpooling Gone Wrong: E-Hailing Driver Accidentally Drives Into Swimming Pool Amid Heavy Downpour
One of the customer's friends can also be heard saying, "Be careful when eating," in the video.
Netizens divided
The video amassed over 528,000 views and more than 800 comments at press time.
The incident has sparked concern among netizens about the hygiene and safety of street food.
Free gift according to order size. If you order a round burger, maybe you will get free gift of cellophane tape," one wrote.

"HAHAHHAHHAHA free topping sia."

"This is the work of a person, maybe an intern."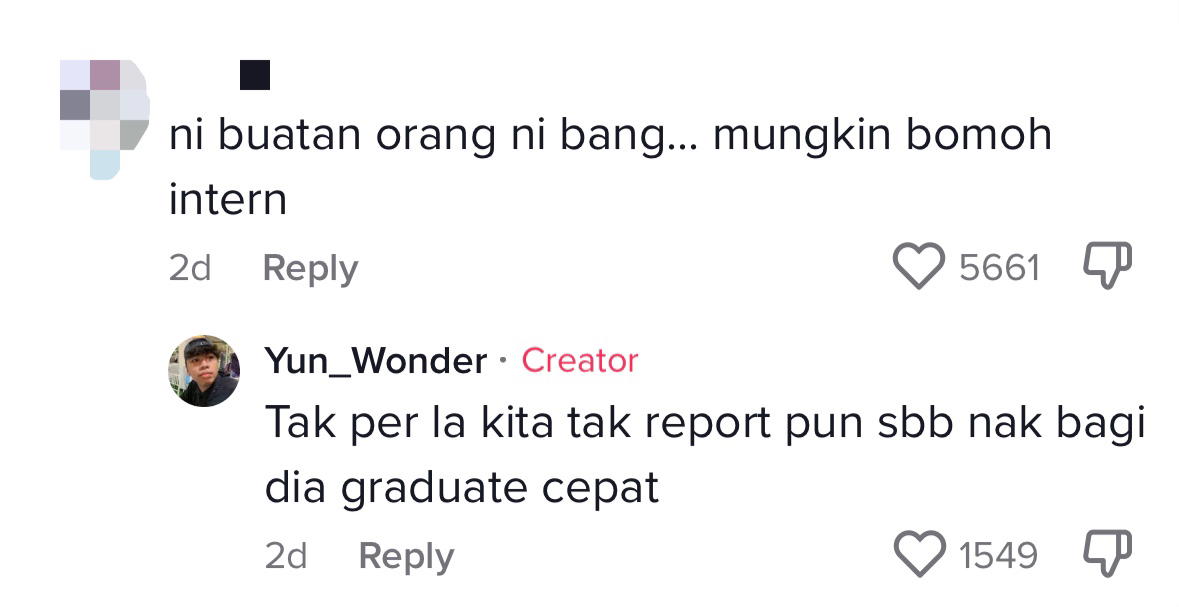 "This is a rare topping."

In conclusion, this incident serves as a reminder for both vendors and customers to be vigilant and to take extra precautions when handling food products.
Customers should always check their orders before consuming them, while vendors should ensure that their products are packaged and handled safely.
---
It's unrelated to the article but here's our brand-new podcast – Talk Je Lah!
---