Nasi lemak is known to be the breakfast of choice for Malaysians as it not fills one's hungry stomach but is affordable.
However, there are some vendors who have cut down on the ingredients to save costs in light of recent economic hardship.
RM2.50 for dismal nasi lemak
In a TikTok video by @khairi.amsyar, it showed him unwrapping a packet of nasi lemak which had a generous amount of sambal.
Although it looked rather appealing at first glance, he then proceeds to reveal how little ingredients it actually had.
To give viewers a closer look, he dug out every ingredient hidden inside the rice, which resulted in only two small pieces of anchovies and three peanuts.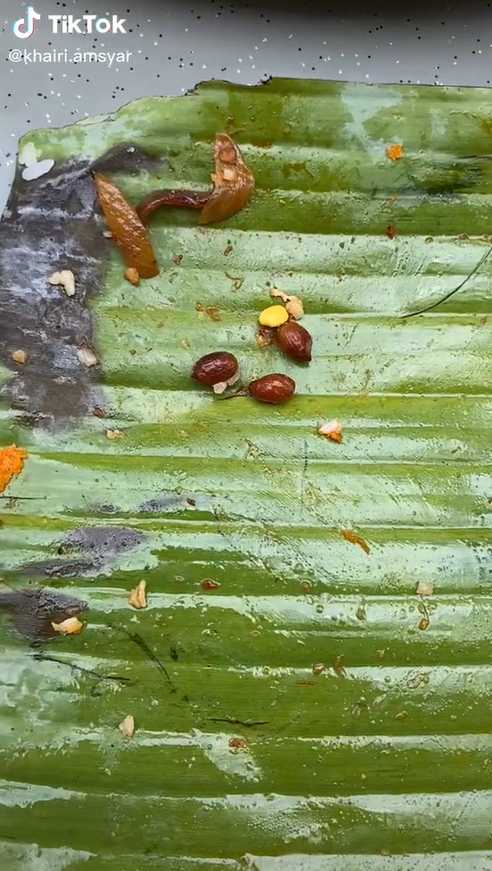 While @khairi.amsyar didn't reveal the location of the stall, it is hinted in the comment section that it came from one near a Petron petrol station in Behrang, Perak.
Watch the video here:
Similar experiences
The video has since racked up more than 125,000 views at the time of writing, where netizens took to the comment section to share how expensive nasi lemak had become.
"This is expensive for RM2.50. My place sells it for RM1 and it has half an egg and peanuts."

"It's true. Nasi lemak these days have sambal only and three anchovies. At least put a boiled egg even though it's cut into one-eights."

What other forms of nasi lemak have you considered to be too expensive? Let us know in the comments!
READ ALSO:
---
It's unrelated to the article but here's our brand-new podcast – Talk Je Lah!
---