In recent times, we have seen how inflation has caused food prices to soar exponentially, leading many to believe that RM10 a day isn't enough for three square meals.
For this local TikToker named @overeatmy, he decided to challenge himself to see whether he could survive on only RM10 a day on food.
Here's how he did it:
Breakfast: Nasi lemak (RM1)
As a typical Malaysian, the TikToker went to get a packet of nasi lemak for breakfast at a stall right outside of his house.
He said that it was rare to find a stall that sold nasi lemak for just RM1 as most vendors would sell it for RM2 or RM3 per packet.
While the nasi lemak only had sambal and a slice of egg, @overeatmy said he wasn't complaining as it cost him only RM1. The only downside was that he wasn't able to get a cup of coffee to go with it.
Lunch: Instant noodles (RM2)
For lunch, @overeatmy dropped by a mini mart and bought a Maggi Cup for RM2 as he couldn't afford the pricier brands.
He admitted that the instant noodles was barely enough to fill his stomach but he still went along with it as it was part of his strategy to save enough cash for a full dinner.
He also gave a disclaimer regarding his lunch.
Nutrition-wise, this is definitely not recommended. Do not try this.
Dinner: Mixed rice (RM6.60)
Having left RM7 in his pocket, @overeatmy decided to treat himself to a more fulfilling meal by heading to a mixed rice stall.
For his meal, he took some vegetables, meat and gravy poured on top of the rice, which cost him RM6.60.
All in all, he spent RM9.60 in total for his meals, with RM0.40 to spare.
Towards the end of the video, the TikToker said that he never expected himself to carry out the challenge successfully as he thought it was impossible.
Watch the full video here:
'Not a challenge but a lifestyle'
The video has since garnered more than 660,000 views at the time of writing, where netizens had plenty to say about @overeatmy's RM10 a day "challenge".
Many felt that it was barely a challenge as it was something that most Malaysians went through.

Some jokingly advised the TikToker to not let politicians see the clip as they might use it as an excuse to not raise the minimum wage.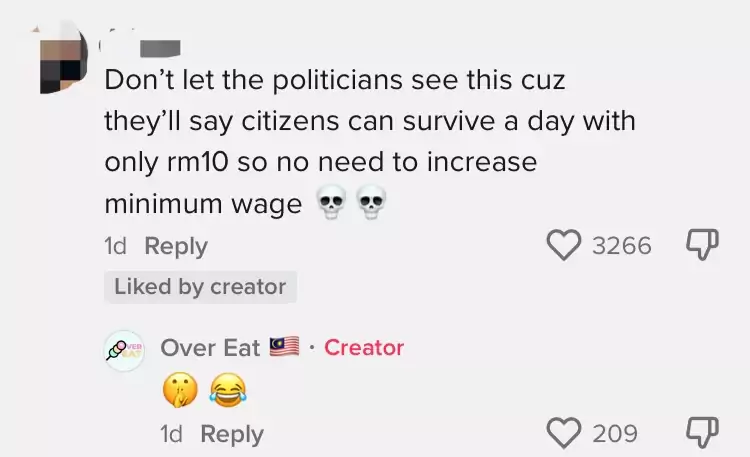 One netizen cheekily suggested another kind of challenge, where @overeatmy needs to survive on RM50 until the next payday.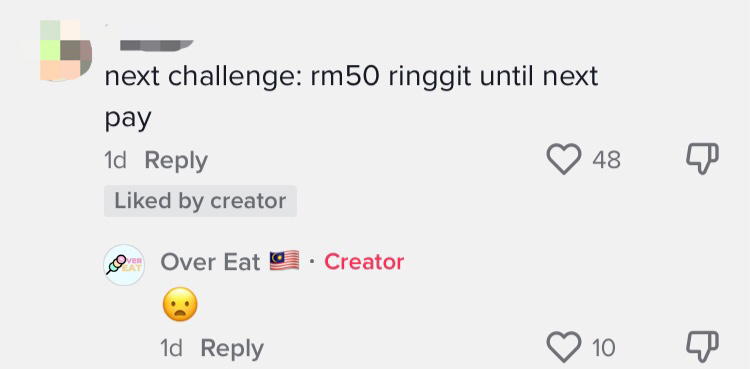 Would you be able to live on RM10 a day for your meals? Let us know in the comment section!
READ ALSO:
---
---
---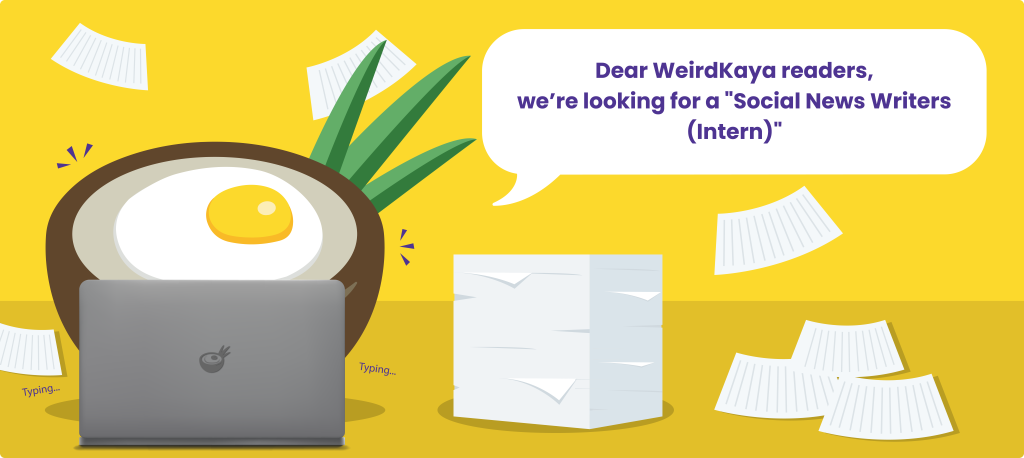 ---