A recent post showing a bustling scene of a crowd gathering in the streets of Sunway has gone viral on the internet.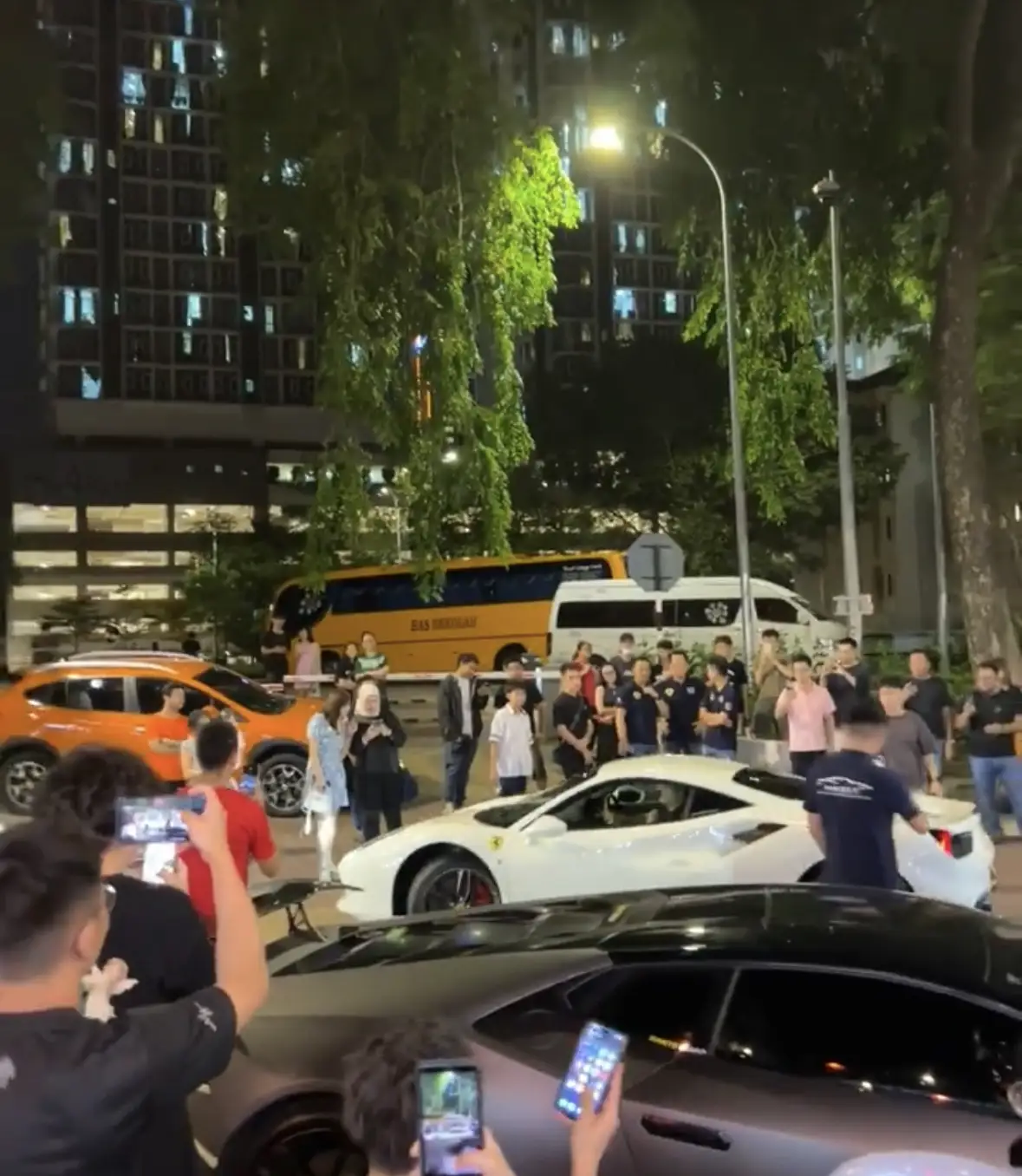 According to an account on RED, one confused netizen described the spectacle of a man inviting his wife towards a lorry truck while many onlookers cheered.
A separate post revealed that the object of attention was a luxury car being delivered as a surprise gift. The car, festooned with numerous red and white balloons, drew a sizable crowd.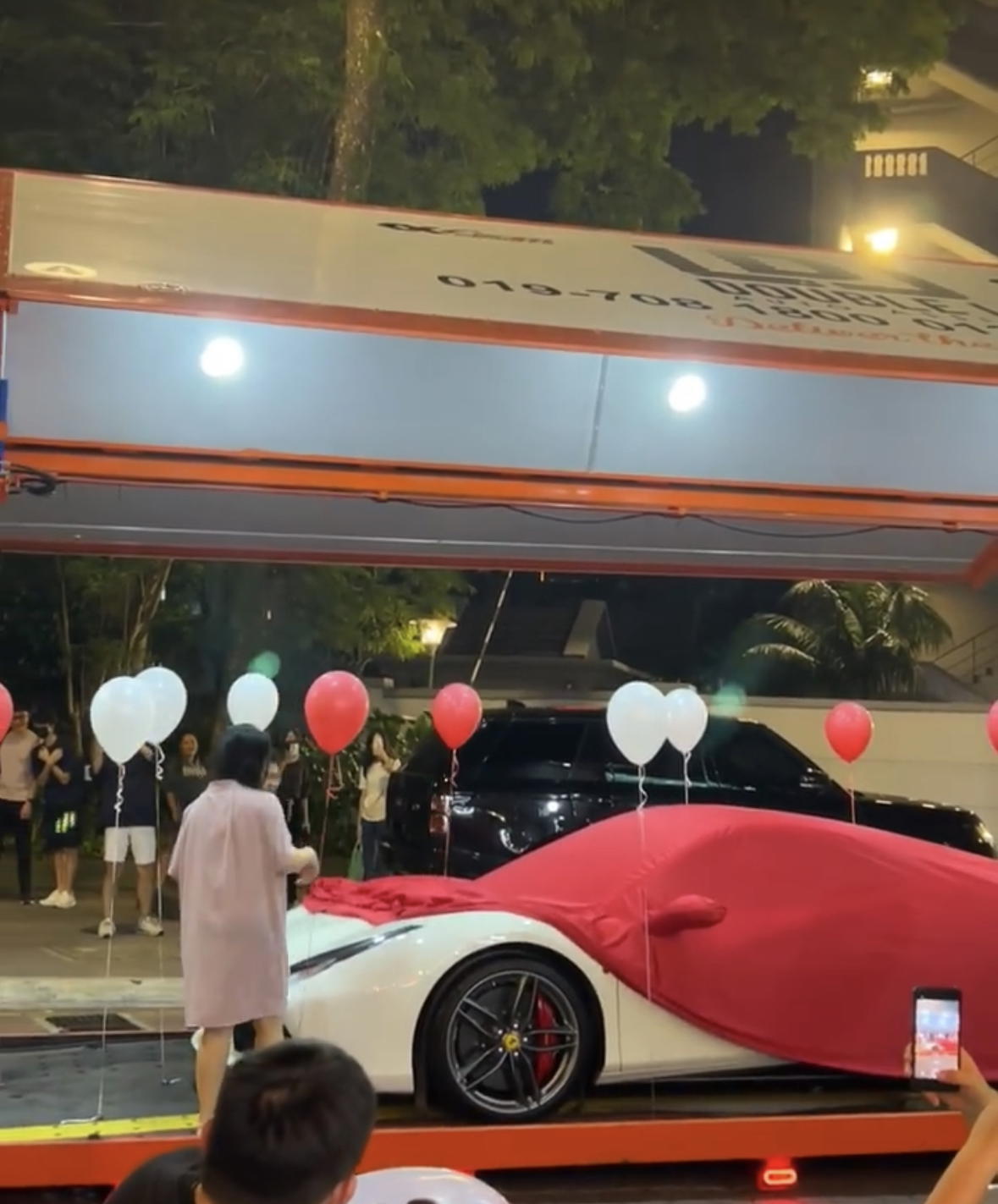 As the wife approached the car, her husband lifted the red cover, eliciting cheers from the spectators.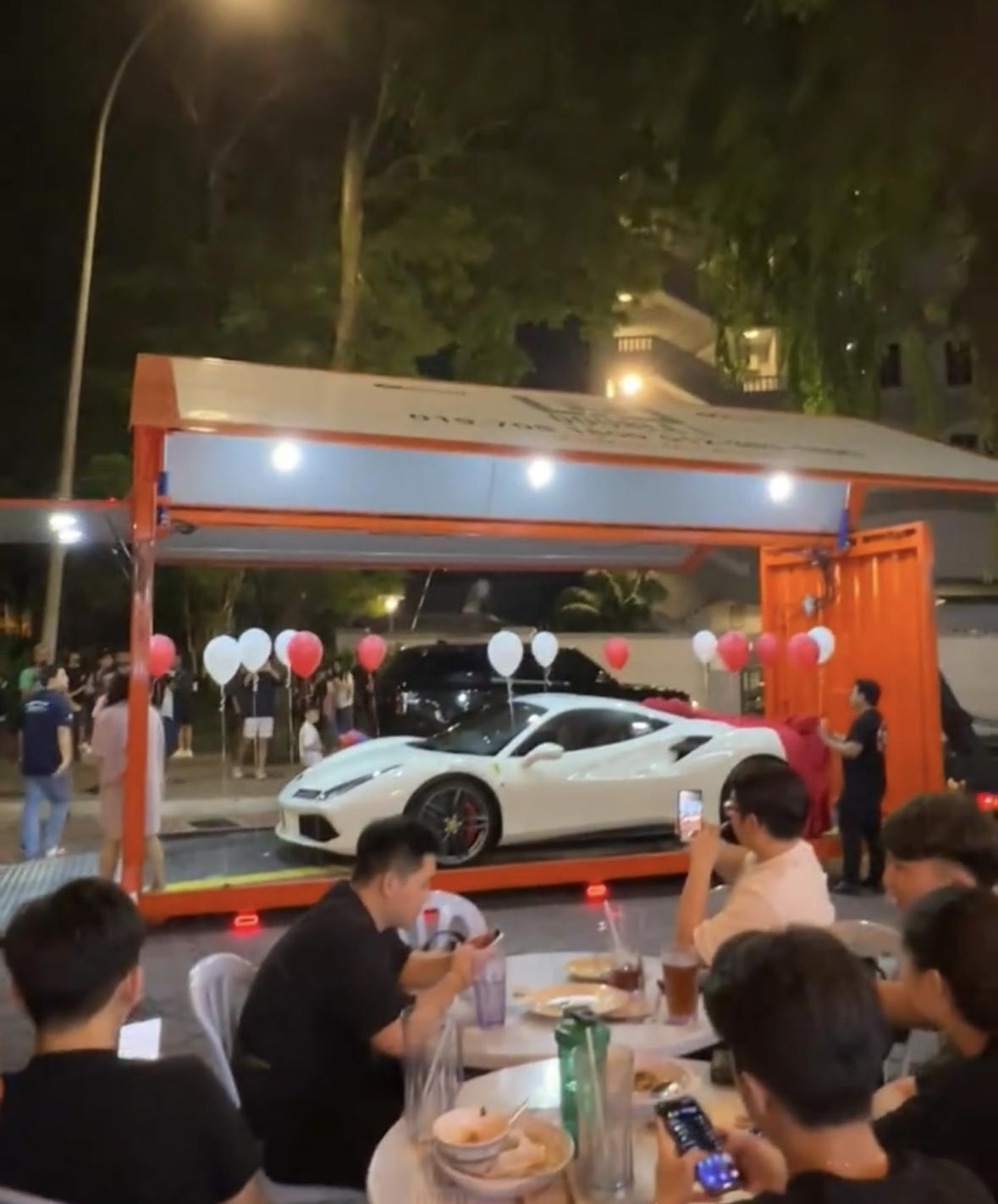 What happened
As it turned out, the man was a kopitiam (traditional coffee shop) owner, who had decided to thank his wife in an extravagant manner by gifting her a pricey Ferrari.
Bystanders who witnessed the event shared that after the gift's presentation, the husband also voiced his gratitude to his wife, appreciating her for their many children.

Impressed netizens commented that their entrepreneurial journey from scratch to success was inspirational. "She deserves all of this," one netizen voiced.

The high-priced car, worth RM1.2 million, attracted comments too.
"When you're wealthy, you can afford to be extravagant," noted a netizen.
---
---