It's a bittersweet feeling for Malaysian Swifties when they learnt that Taylor Swift won't be gracing the country with her upcoming The Eras Tour.
However, let's take a moment to celebrate and be forever grateful that she did step foot in Malaysia once before for her unforgettable RED Tour concert.
To relive on the memories once again, here are 8 unforgettable moments about Taylor Swift's spectacular RED Tour concert in Malaysia!
1. A grand debut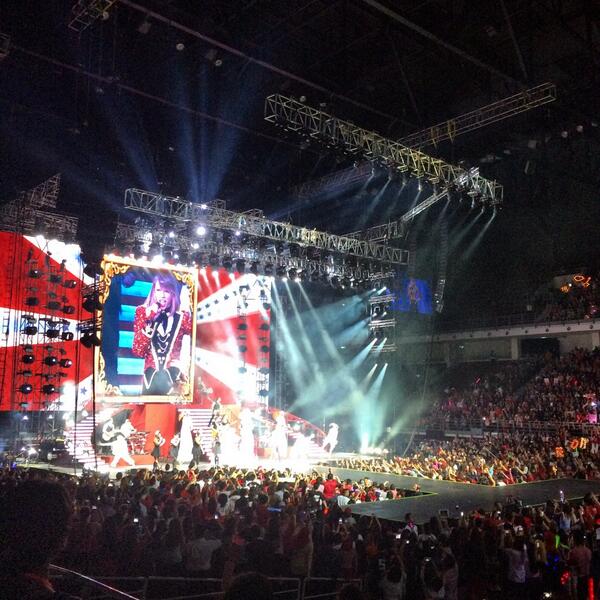 Taylor Swift's concert at the Putra Indoor Stadium marked her first ever visit to Kuala Lumpur and Malaysia as a whole.
The 7,500-strong crowd was thrilled to witness this historic event, filling the venue with screams and cheers of excitement.
Fast forward to the present, Taylor Swift's popularity has skyrocketed, where she has successfully sold out a six-day stadium tour in Singapore in just under eight hours, attracting over 50,000 fans all across Southeast Asia.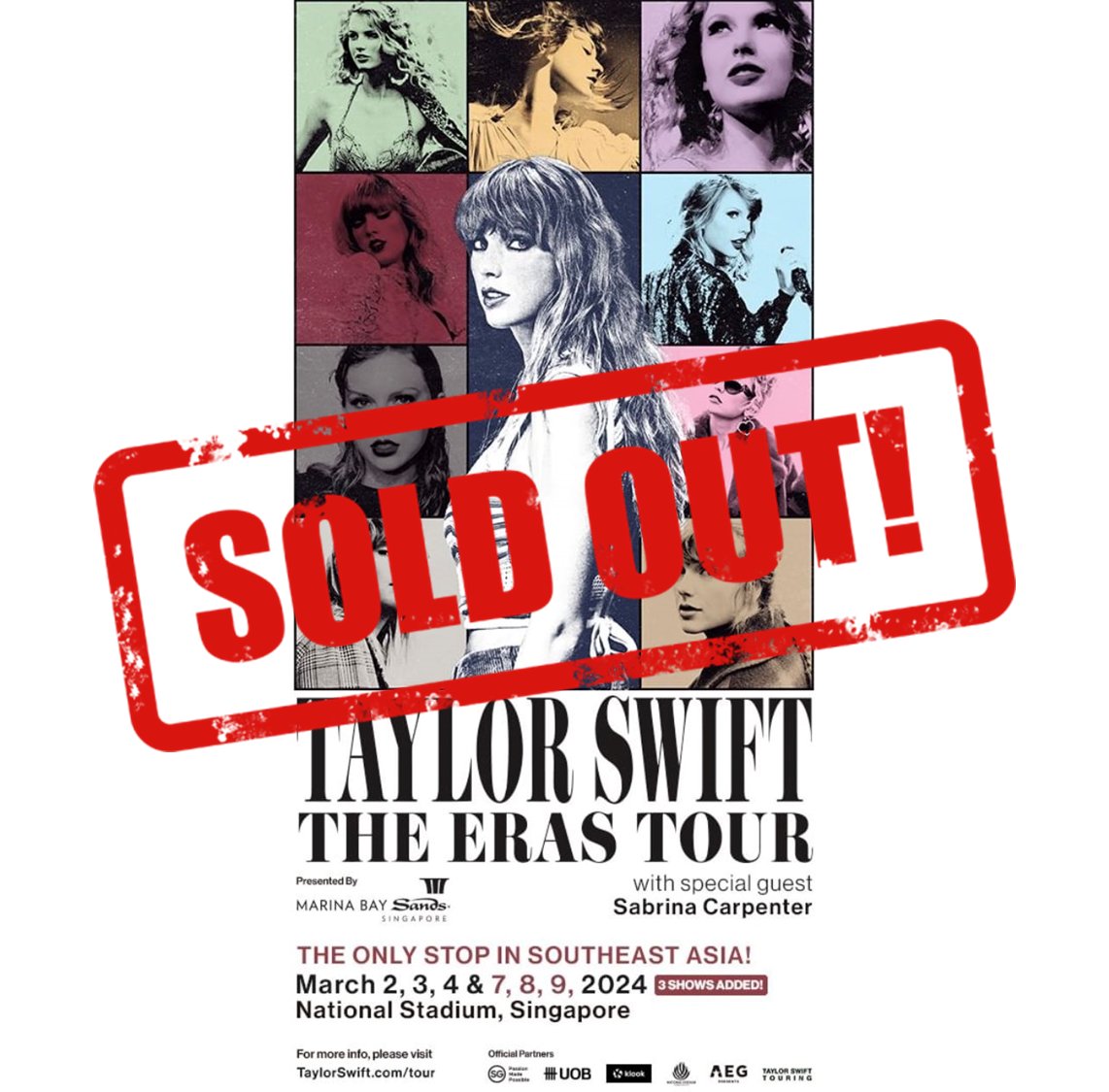 2. A night of singing and dancing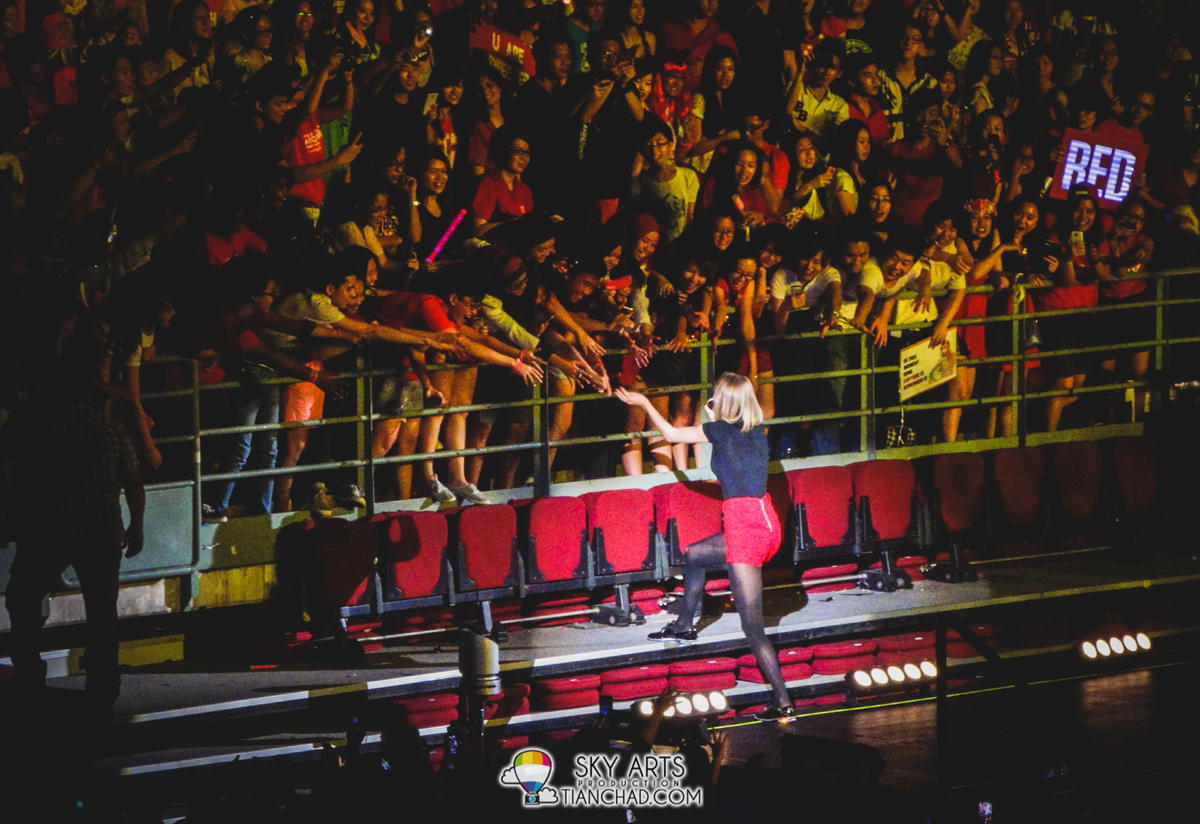 Accompanied by a six-piece band, dancers, and backing vocals, Taylor Swift got the crowd moving and singing along to every beat during the 90-minute set.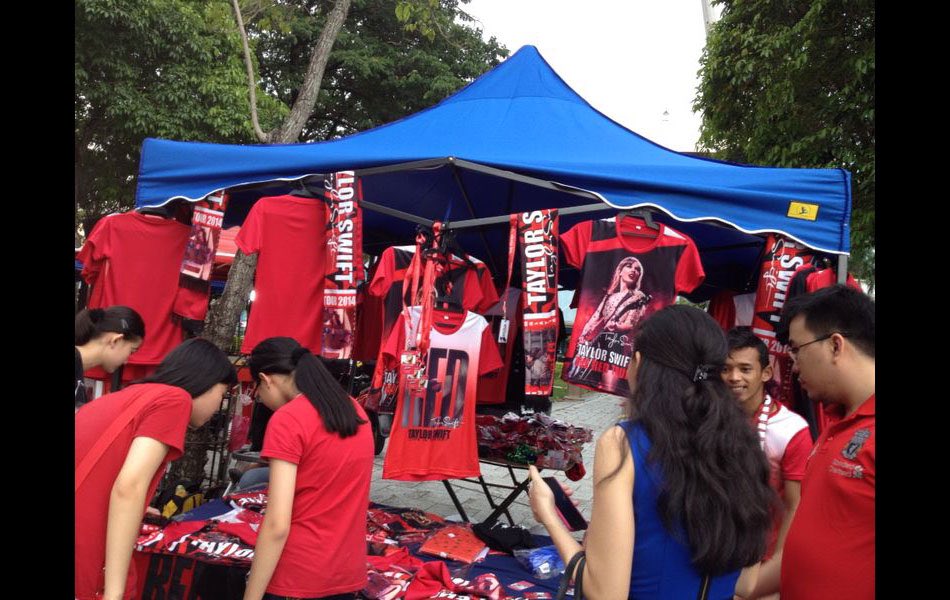 Many fans also showed their dedication by donning various shades of red, creating a visually striking and united atmosphere.
3. M'sia being part of the RED Tour Asian leg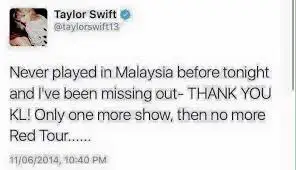 Taylor Swift's concert in Malaysia was part of The RED Tour's Asian leg, which took her to several countries in the region.
From Shanghai to Tokyo, Indonesia to the Philippines, Taylor embarked on a 16-month journey, captivating audiences and ending the tour on a grand note.
4. Celebrating a remarkable journey
During the concert, Taylor shared a touching video montage that chronicled her journey from a young girl to a global superstar.
This glimpse into her life resonated with fans, emphasizing the emotional depth behind her songwriting and celebrating her remarkable musical journey.
5. A night to remember
With rocking tunes, catchy melodies, elaborate costumes, and entertaining stage acts, the atmosphere was nothing short of sensational.
The night concluded with a powerful performance of her number one hit 'We Are Never Ever Getting Back Together'.
6. AirAsia was the official airline of the RED Tour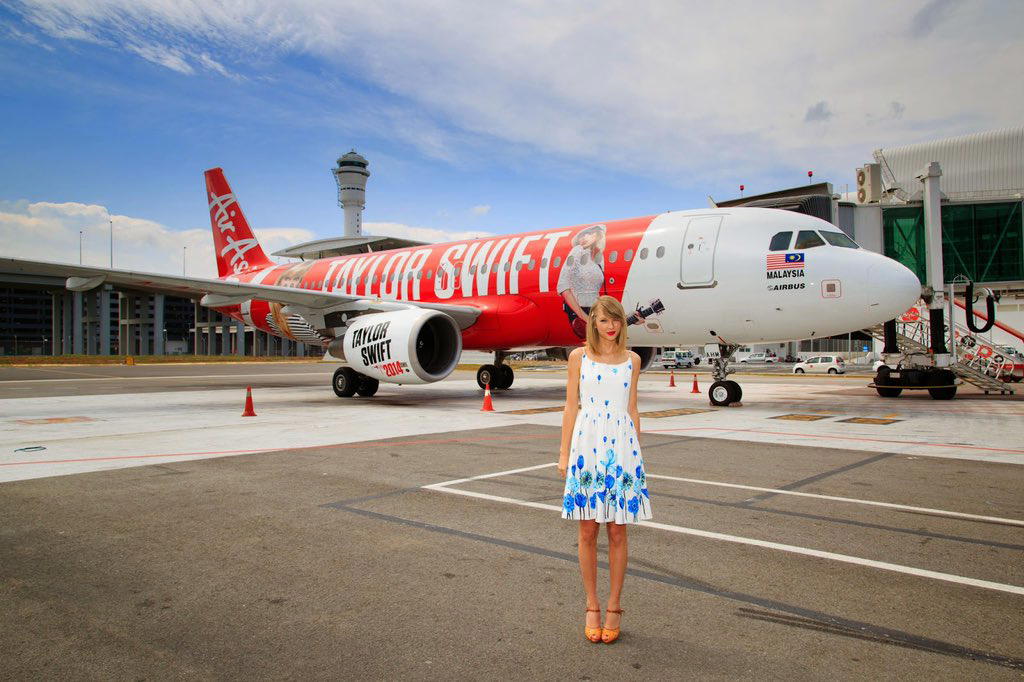 AirAsia proudly took on the role of the official airline for Taylor Swift's RED Tour throughout Southeast Asia.
As part of this collaboration, AirAsia transported Taylor Swift and her 80-member entourage to various show venues, including Jakarta, Manila, Bangkok, Kuala Lumpur, and Singapore.
7. Taylor Swift-inspired aircraft livery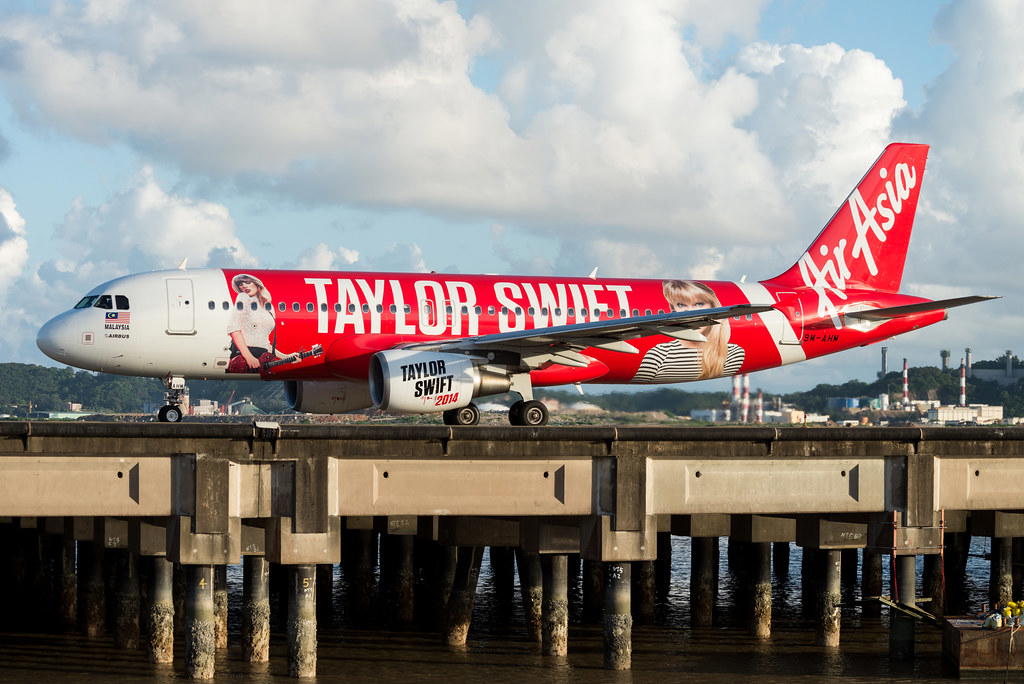 To celebrate the partnership, AirAsia unveiled a special Taylor Swift-themed livery on one of its Airbus A320 aircraft.
The aircraft's exterior was painted with a unique design dedicated to Taylor Swift, showcasing her connection with AirAsia and the RED Tour.
The livery was later revealed at the RED Hot Party held at the Mandarin Oriental Hotel in Kuala Lumpur.
8. 88 destinations in 22 countries
Following the conclusion of the RED Tour, the aircraft adorned with Taylor Swift's livery continued to serve AirAsia routes, covering 88 destinations in 22 countries.
Passengers traveling on these flights had the unique opportunity to fly on an aircraft that had been a part of Taylor Swift's incredible musical journey.
Although Malaysians may feel a tinge of sadness that Taylor Swift won't be touring Malaysia for The Eras Tour, the memories of her spectacular Red Tour concert will always hold a special place in their hearts.