The owner of the Jesselton Point Seafood Restaurant in Kota Kinabalu has recently taken to Facebook to expose an individual who refused to pay the full amount for a substantial seafood meal they had last Sunday (27 Aug).
Paid only RM400 out of RM1,102 bill
According to the post, the customer came to dine with family members.
After enjoying an array of seafood, including one kilogram of steamed lobster, 800 grams of grouper, and four large crabs, the customer objected to the total bill of RM1,102, offering to pay only 400 Ringgit instead.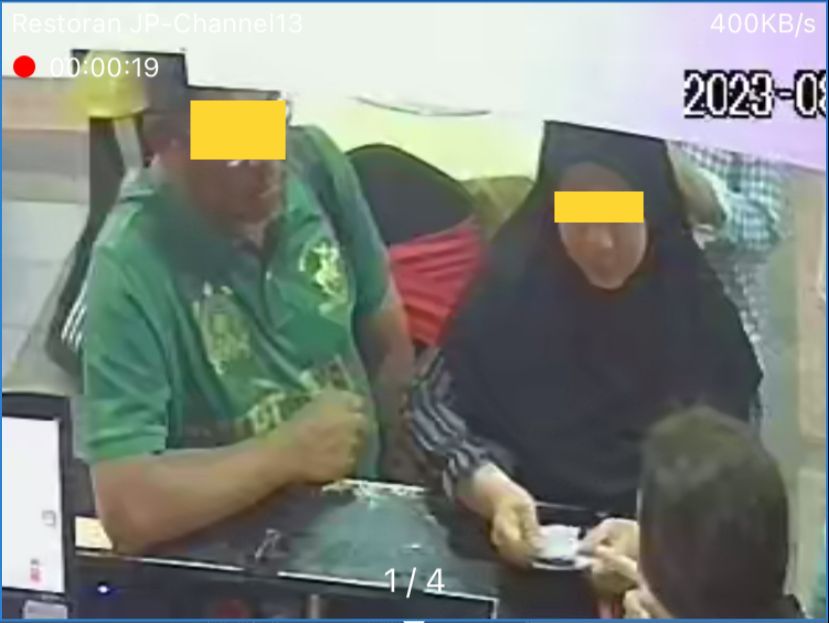 The customer cited the high cost of the food and claimed to have less than RM500 in cash as the reason for the inadequate payment.
The detailed bill indicated that the customer ordered a variety of items, including a kilogram of steamed lobster priced at RM480, grouper costing RM224, salted egg fried crab for RM230, and fried squid rings at RM28.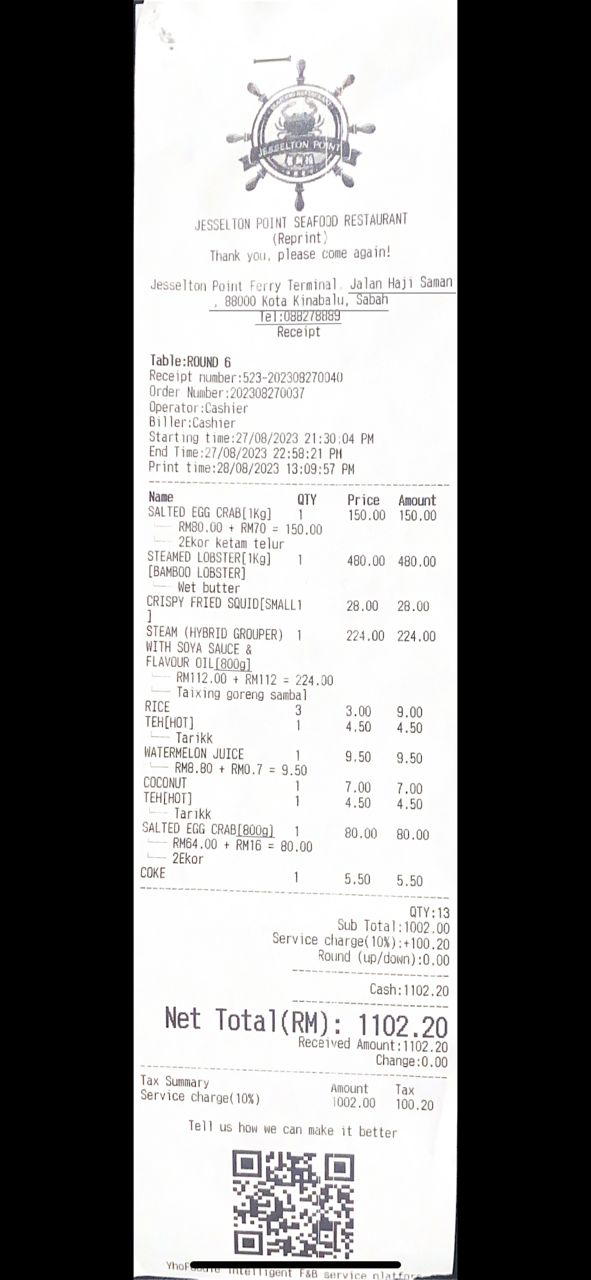 Additionally, three bowls of rice were ordered for RM3, along with an assortment of beverages like coconut water, watermelon juice, cola, and milk tea, which summed up to RM31. With a 10% service fee of RM100.20 included, the overall total amounted to RM1,102.
In a follow-up post, the owner revealed that he had filed a police report at the Tanjung Aru Police Station in Kota Kinabalu after the customer failed to settle the remaining balance.
"As of September 2, 2023, we were visited by representatives from the KPDN.

There are no issues or anything suspicious at Jesselton Point Seafood Restaurant. We have filed a police report. Any issues that arise from here on will be a matter for the police to handle.

We request the cooperation of all parties to not further complicate the situation," it wrote in a follow-up post.
Sparks controversy online
The post, which became public, sparked a lively debate online. Many netizens argued that even if the customer found the restaurant's prices too high, the appropriate course of action would be to file an official complaint rather than leaving without paying the full amount.
The restaurant owner is also urging the customer to come forward to resolve the issue promptly.
---
---