JOHOR BARU — Malaysian and Singaporean officials performed a practice run on 23 Nov for the opening of vaccinated travel lane (VTL).
This initiative is said to be implemented next Monday (29 Nov).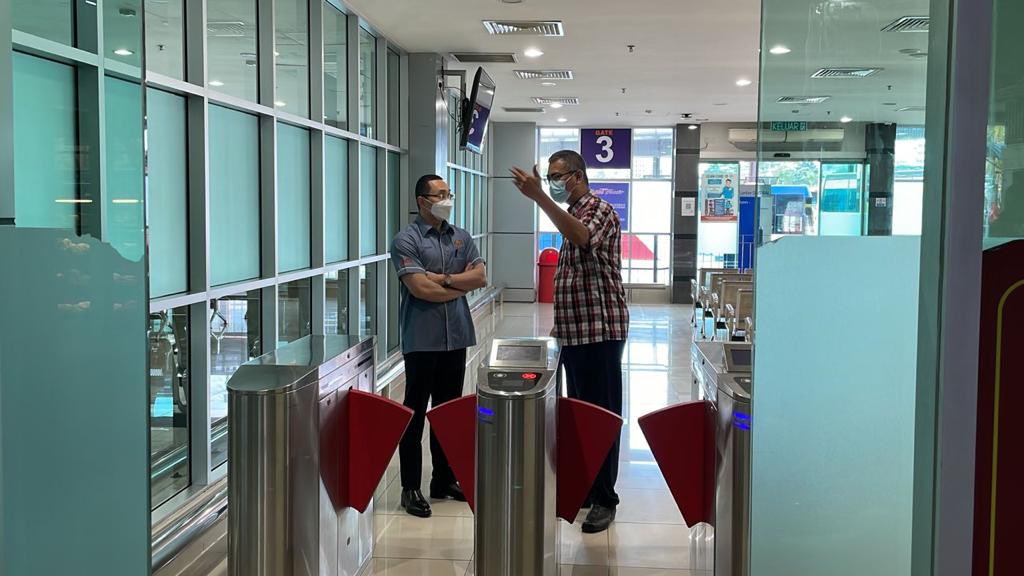 Health Minister Khairy Jamaluddin tweeted on his Twitter account that authorities from both nations conducted a test run for the proposed opening of a 'Vaccinated Travel Lane' through the Johor Causeway.
The citizens of both nations are looking forward to the opening of this border. May everything goes well. #ReopeningSafely

Khairy Jamaluddin
Para pegawai dari Malaysia & Singapura sedang melaksanakan 'dry run' bagi cadangan pembukaan 'Vaccinated Travel Lane' melalui Tambak Johor. Pembukaan sempadan ini amat dinanti-nantikan oleh rakyat kedua-dua negara. Semoga berjaya. #ReopeningSafely pic.twitter.com/MiUw8Fn217

— Khairy Jamaluddin 🇲🇾🌺 (@Khairykj) November 23, 2021
The tweet was accompanied with several pictures of officials conducting the dry run.
Johor Mentri Besar Datuk Ir Hasni Mohammad expects a total of 1,440 travellers to use VTL through the Johor Causeway and the Second Link in the first week of its implementation.
He announced this estimation at the State Legislative Assembly on Sunday (21 Nov).
#NSTnation The state government expects about 1,440 travellers will be using the land Vaccinated Travel Lane (#VTL) via the #Johor Causeway and the Second Link in the first week of its implementation.https://t.co/OlOIeYvWC5

— New Straits Times (@NST_Online) November 21, 2021
According to the discussions between Malaysian and Singaporean governments, the number of persons utilizing the lane is likely to increase to 2,500 in the second week and 5,000 the following week.

Johor Mentri Besar Datuk Hasni Mohammad
Cover image via @Khairykj/Twitter
Editor: Grace Choong