A dashcam video showing a Hilux driver who suddenly swerved into a toll lane at the Sunway (Kesas) toll and even got off the car to shout at the woman she nearly collided with has made it rounds on the Internet.
'Where is your signal?!'
In the video shared by Facebook user Audrey Gan, we can see a Black Hilux driving a few lanes away from her car.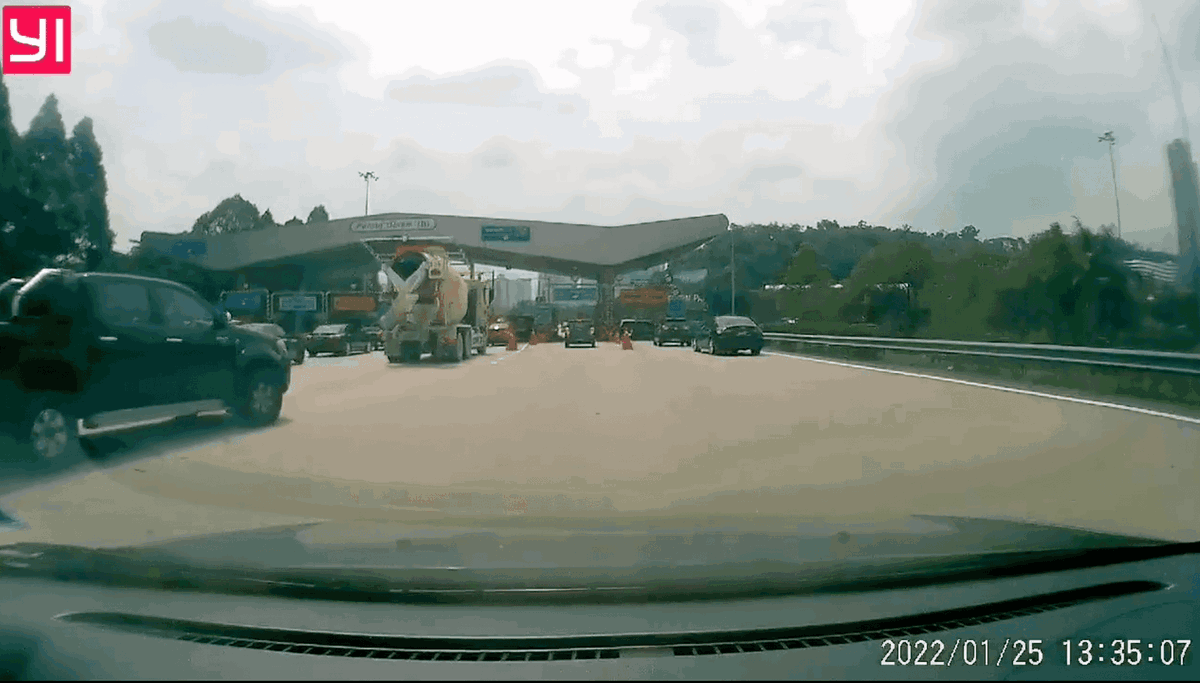 As Audrey's car slowly approaches the toll booth, the Hilux suddenly cuts into her lane, causing her to slam the brakes and honk at the driver for her dangerous act.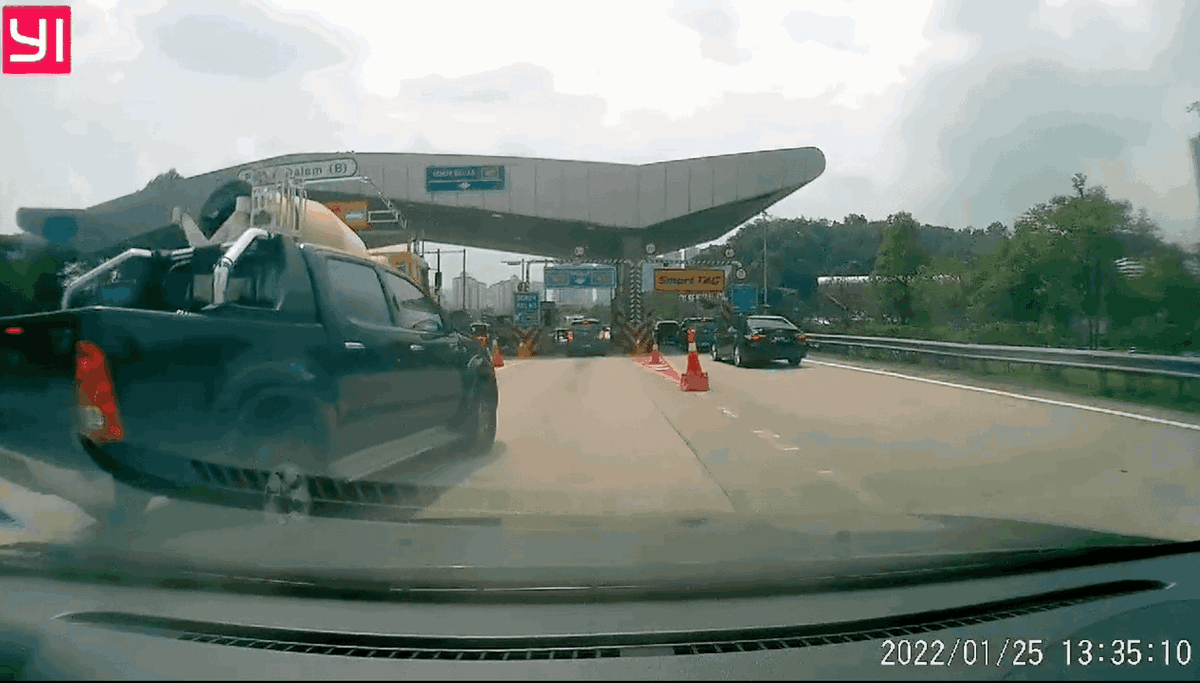 However, this seemed to set the Hilux driver on an edge, who then got down from the car (while maskless), walked towards Audrey and began shouting at her: "Where's your signal?!" The heck, lady?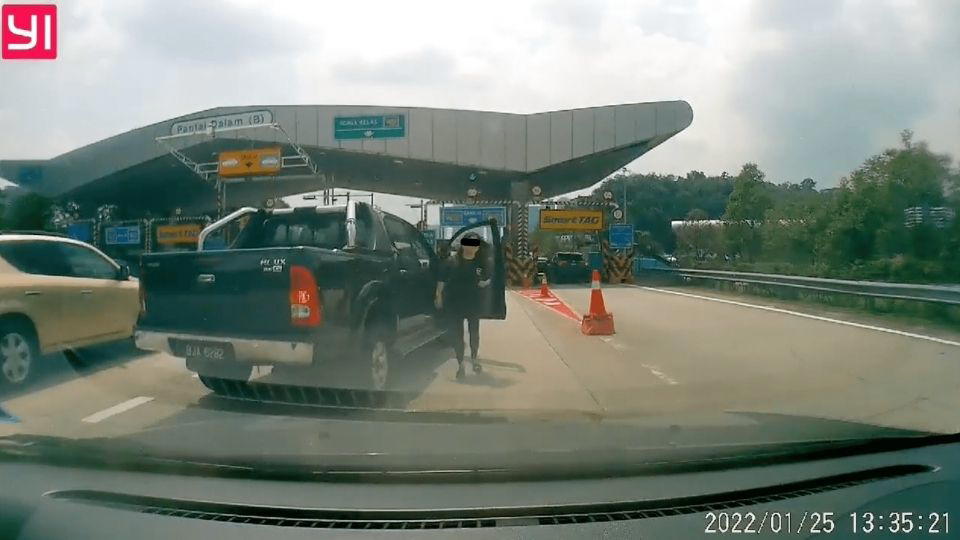 Confused by the reaction, Audrey tells the Hilux driver that she had swerved right into her lane without turning her indicators on.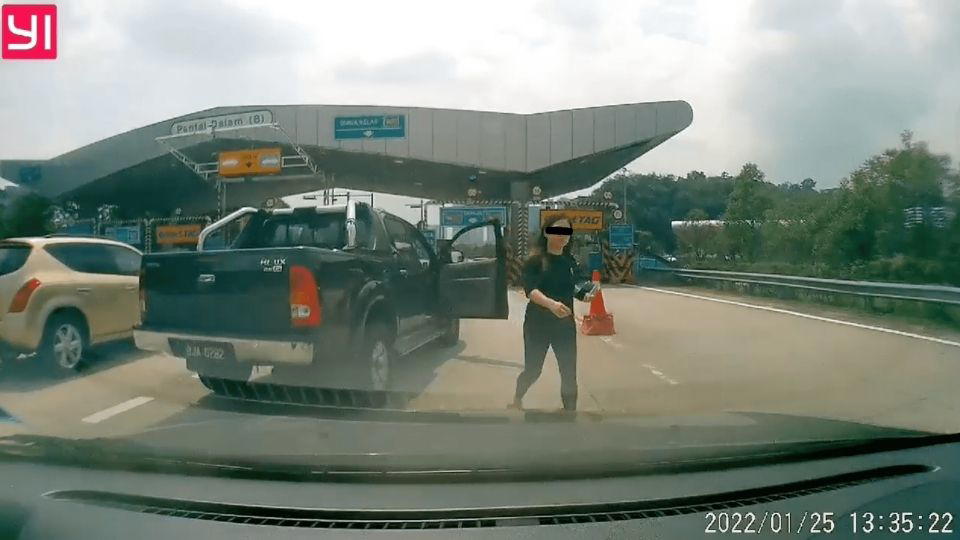 However, the woman continued to insist that she didn't do anything wrong.
Frustrated by the woman's ignorance and sense of entitlement, Audrey couldn't help but to scream back at her:
Why do I need a signal when I am going straight? You never learn how to drive is it?!
Perhaps this finally knocked some sense into the Hilux driver, who then threw a dirty look at Audrey before walking back to her car and driving off.
Read also: Kind Food Delivery Riders 'Escort' Senior Citizen Over A Busy Road, Winning Praise Online
The video has since amassed over 43k views and more than 1.1k reactions at press time.
Watch the clip here:
First time ever
Speaking to WeirdKaya, Audrey said this was her first time encountering such an incident.
"Normally I'll have people cutting into my lane but not having them come down from their car just to give me a scolding," she said.
While some speculated that the Hilux driver might have been in the wrong lane, Audrey clarified that they were both using Touch n' Go lanes and that the woman wanted to cut the queue as she didn't want to wait behind a cement lorry.
Netizens were equally appalled by the Hilux driver's actions, where many condemned her for driving dangerously and for being rude.
One netizen was extremely puzzled by the woman's irate reaction even though she was clearly in the wrong.

Another asked, "How to signal straight anyway?"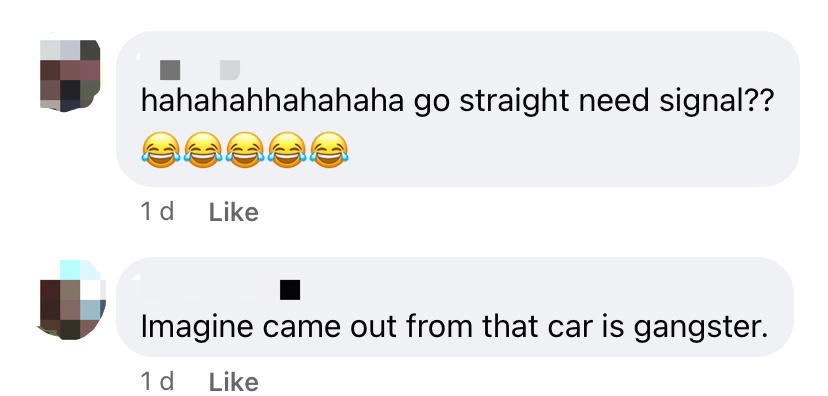 Another was shocked by the Hilux driver's audacity in scolding Audrey, to which Audrey responded, "Sometimes wonder how all these people manage to survive."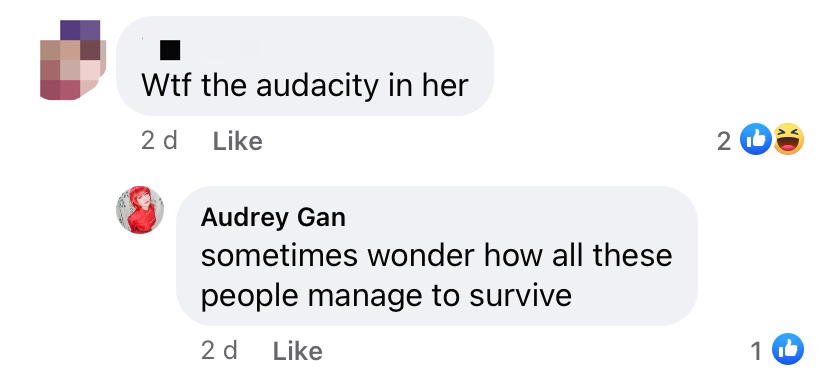 What do you think? Comment below and let us know!
---
It's unrelated to the article but here's our brand-new podcast – Talk Je Lah!
---
Cover Images via Fb/Audrey Gan
Editor: Sarah Yeoh