Singaporean standup comedian Jocelyn Chia is facing intense backlash from all sides after a viral clip showed her making disparaging jokes about the missing aircraft MH370.
However, she doesn't seem to show any sign of backing down or retracting the joke despite being on the receiving end of brickbats online.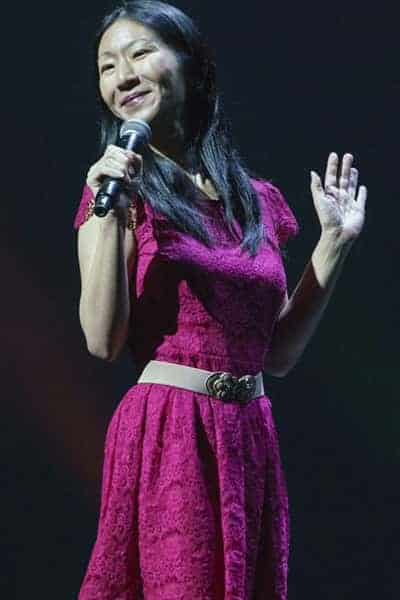 Jocelyn Chia: 'You don't understand humour'
Shortly after the clip went viral, many Malaysians flocked to Chia's Instagram account and called her out for her distasteful joke about MH370, saying that it was disrespectful and hurtful towards the victims' families.
In response, Chia said that it has been a long time since the airplane first disappeared and therefore warranted it to be used as a joke, writing:
Tragedy plus time = comedy. It's been long enough man.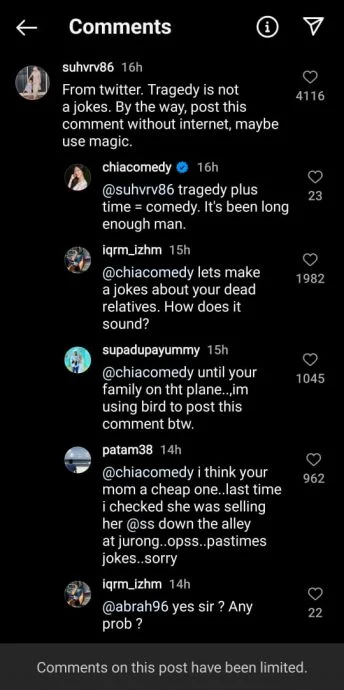 Not surprisingly, her reply didn't sit well with netizens, who were shocked by her lack of empathy. One of them asked Chia if she would be happy about someone joking about the death of her relatives.
She then took a jab at the netizen's apparent lack of understanding about humour, writing: "If you can make it funny, go ahead. That's the criteria for comedy."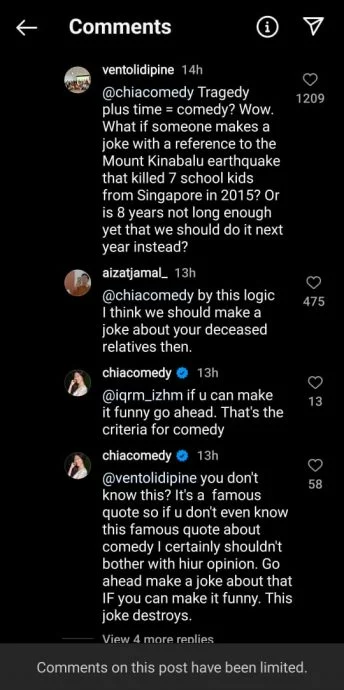 At the time of writing, Chia's Instagram, Twitter, and Facebook page have been shut down after it was mass reported for hate speech. While her TikTok page can still be viewed, the video is no longer available.
Summary of events
In the now infamous clip, Chia was seen berating a Malaysian audience member by uttering "f**k you a**holes" and poked fun about how Malaysia was still lagging behind Singapore in being a first world country after the latter was kicked out of the federation.
She also made fun of the missing MH370 aircraft, adding that "some jokes don't land" and that the joke "kills in Singapore".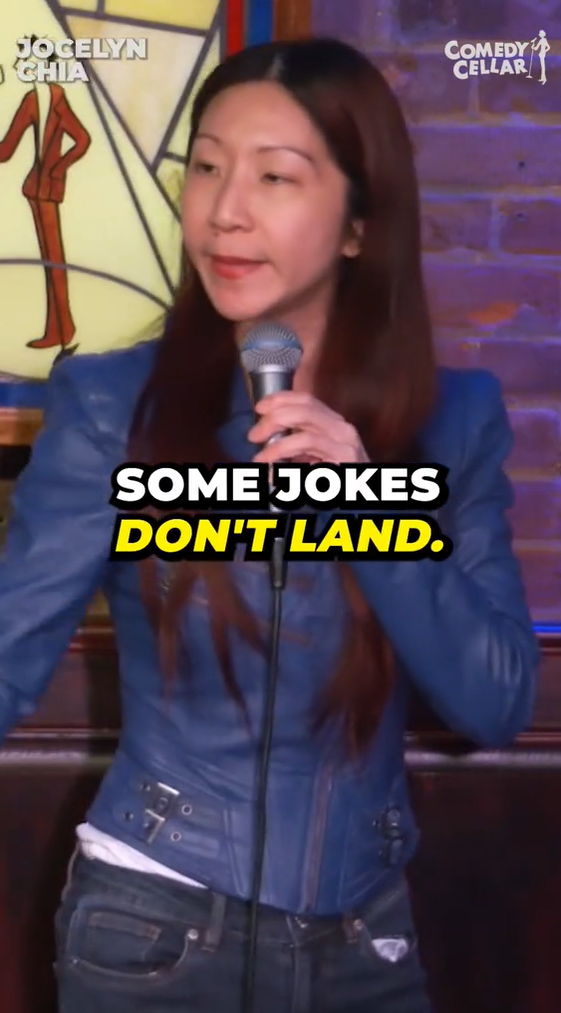 Her remarks have since drawn widespread condemnation, ultimately leading to a formal apology being issued by the Singaporean government.
Read more about the controversy here:
---
---