Local stand-up comedian Dr. Jason Leong received widespread criticism online from Malaysian netizens after publicly expressing his support for Jocelyn Chia's controversial comedy performance.
Chia, a stand-up comedian, made jokes about the MH370 plane disappearance and belittled Malaysia's progress during her show in the United States, sparking outrage among local artists and netizens.
S'pore govt said sorry for Jocelyn Chia's joke
Singapore's High Commissioner to Malaysia, Vanu Gopal Menon, expressed shock at her offensive remarks and apologized to Malaysians on her behalf, clarifying that Chia is no longer a Singaporean.
Dr Jason Leong loves it
Amidst the backlash from Malaysian netizens towards Chia's comments, Dr. Jason Leong stood out as one of the few who enjoyed Chia's performance and appreciated her material.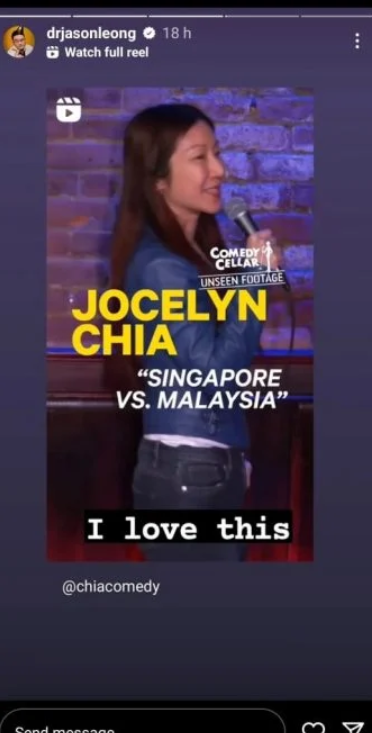 Leaving a comment on Chia's Instagram video which has now been deleted, Dr. Jason Leong stated, "I love this bit," to which Chia responded, claiming that people were taking her jokes too seriously.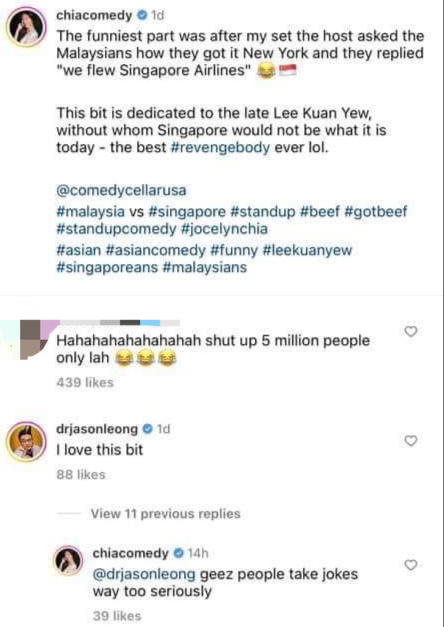 Dr. Jason Leong further showed his support by sharing Chia's performance clip on his Instagram story, stating, "I love this."
In response, Malaysian netizens criticized Dr. Jason Leong's comments, expressing disbelief that he would endorse a foreign stand-up comedian who insulted Malaysia in such a manner.
Many angry reactions have been left at his latest Facebook post because of it.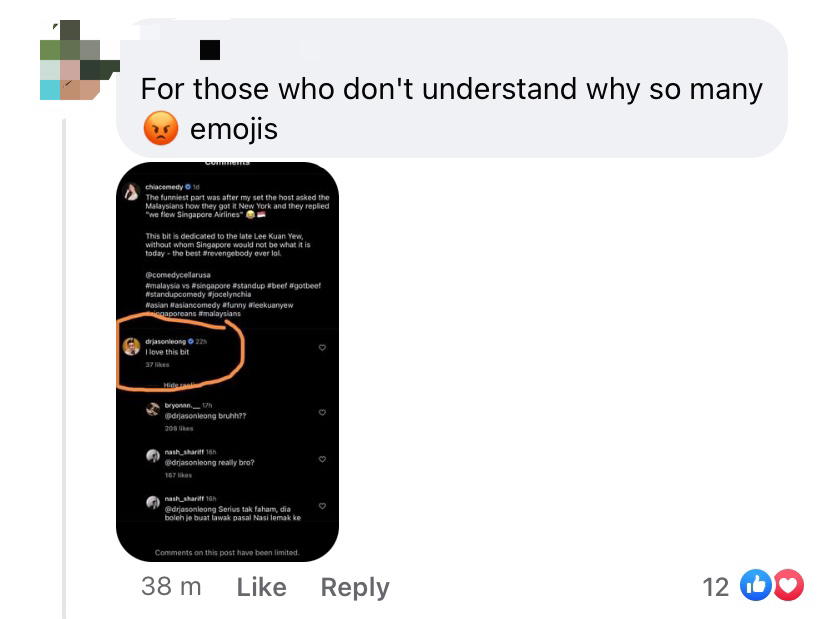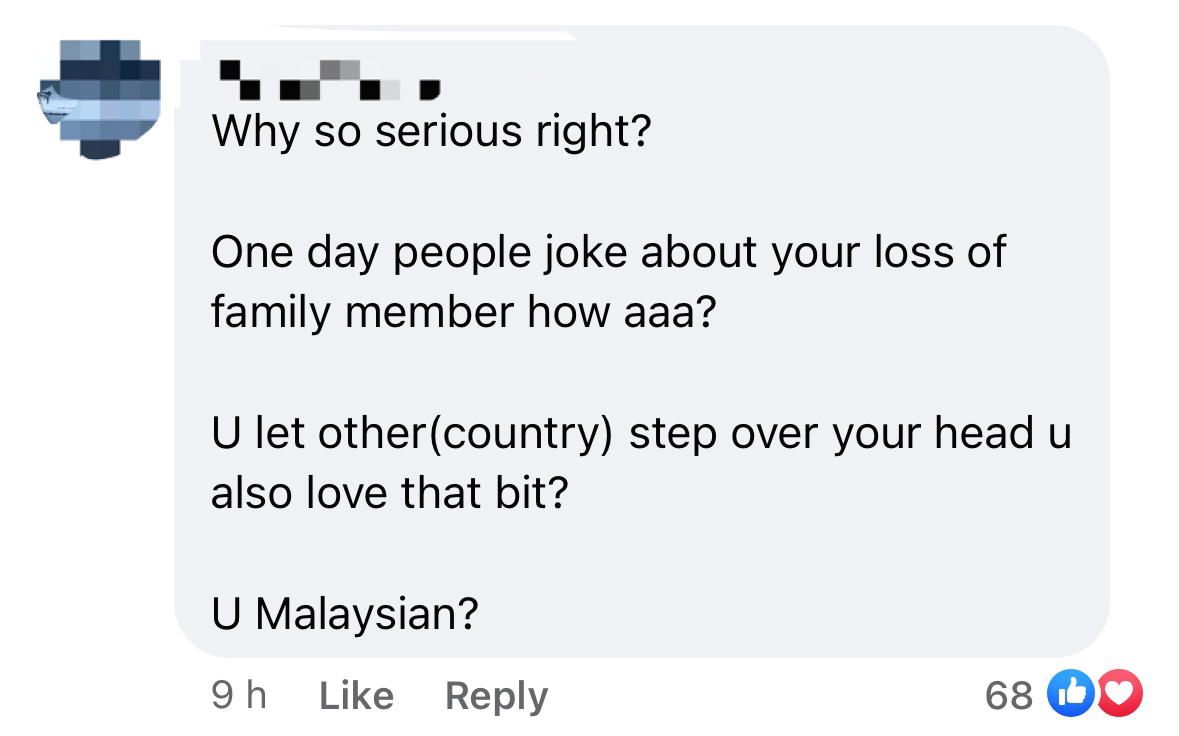 Some of his fans were disappointed to find him supporting the joke.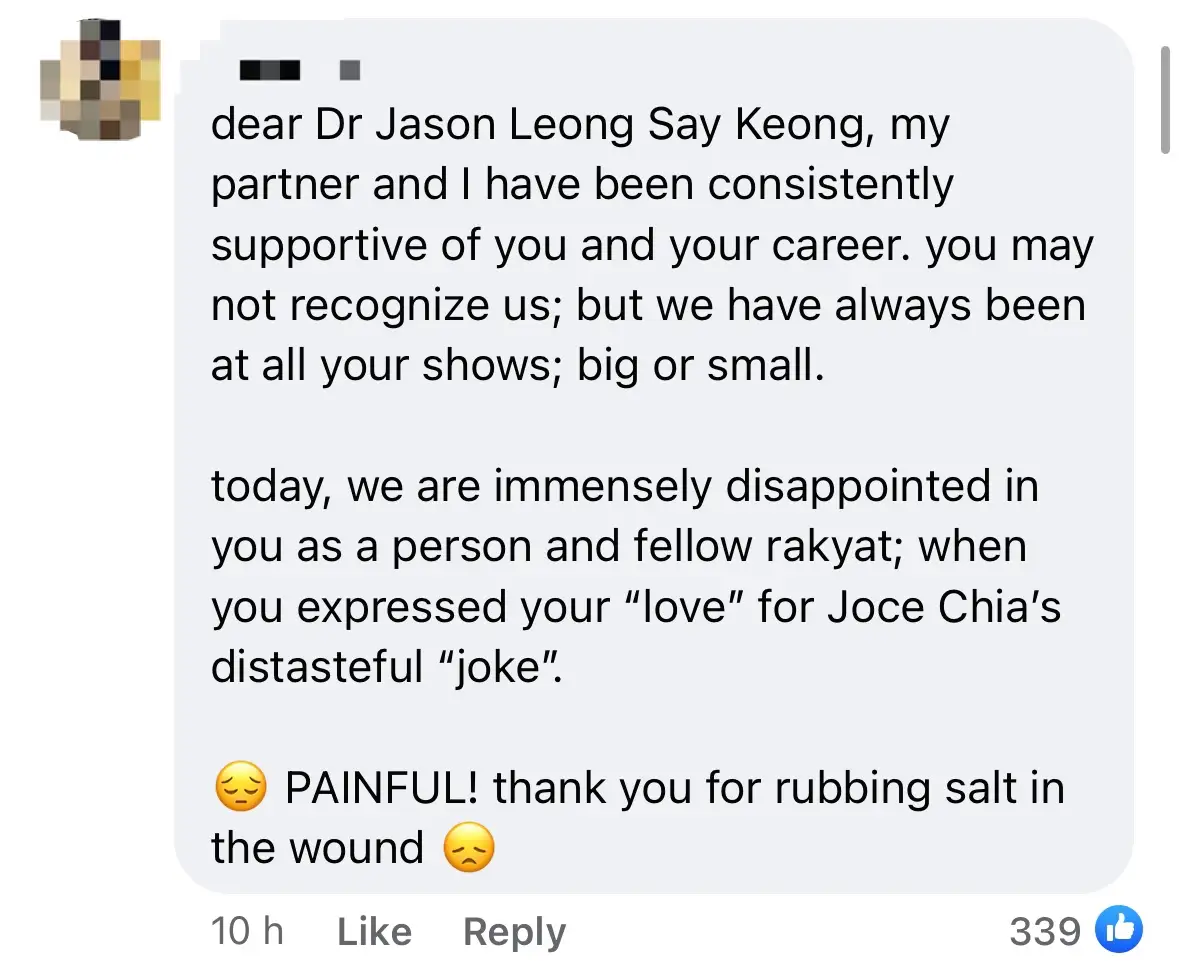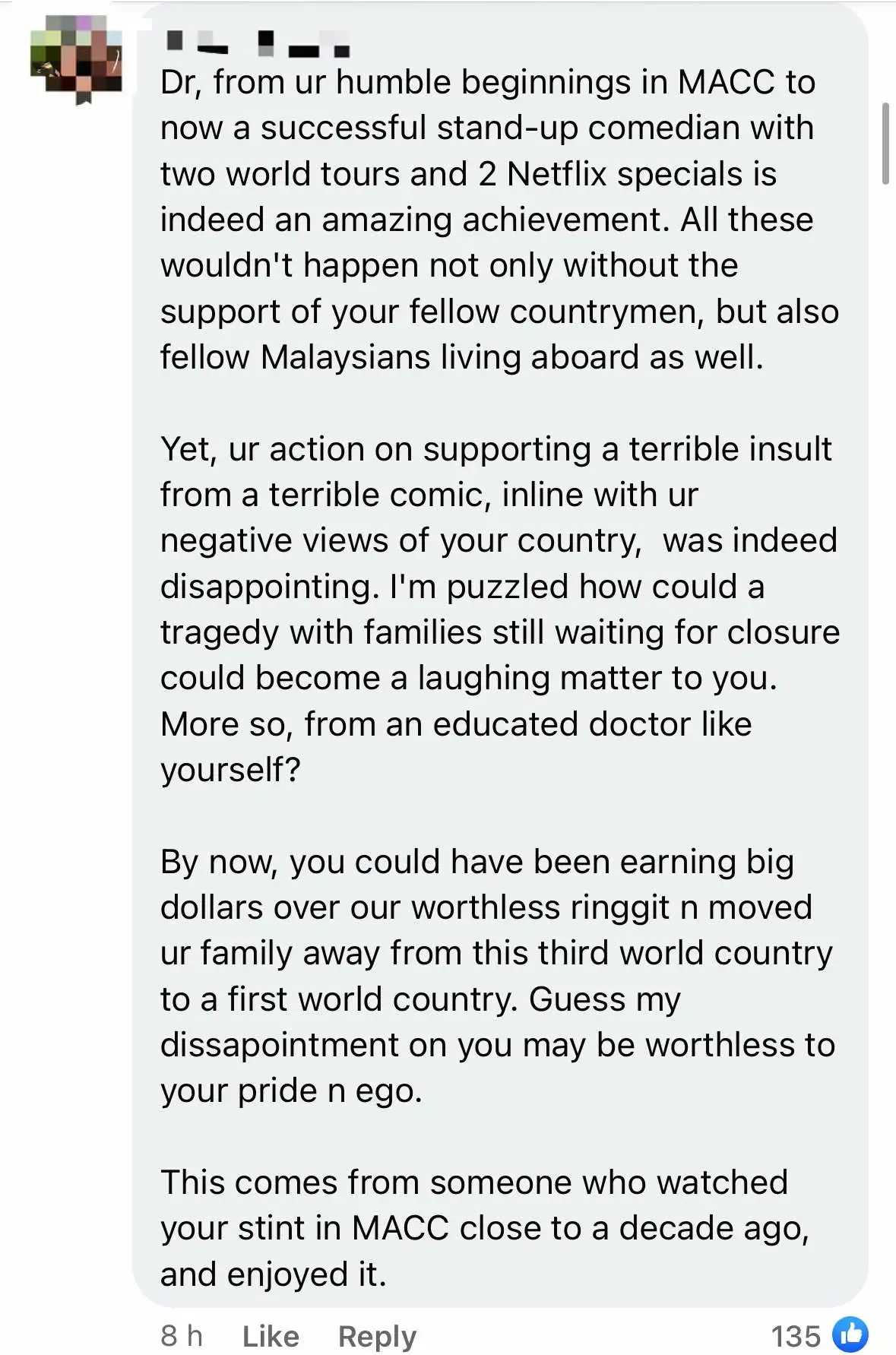 ---
---