Taiwanese Singer Jay Chou has responded to Malaysian football fans' request to make way for the AFF Cup.
He was initially expected to hold his World Tour at the Bukit Jalil National Stadium on 15th January. However, the stage structure is reportedly blocking over 21,000 seats for the upcoming AFF cup and caused an uproar on social media.
Jay Chou, who rarely responds to netizens' criticisms, took to his Instagram and shared that he agreed to cooperate with the postponement of the concert, and only hoped that the fans would come to the concert happily.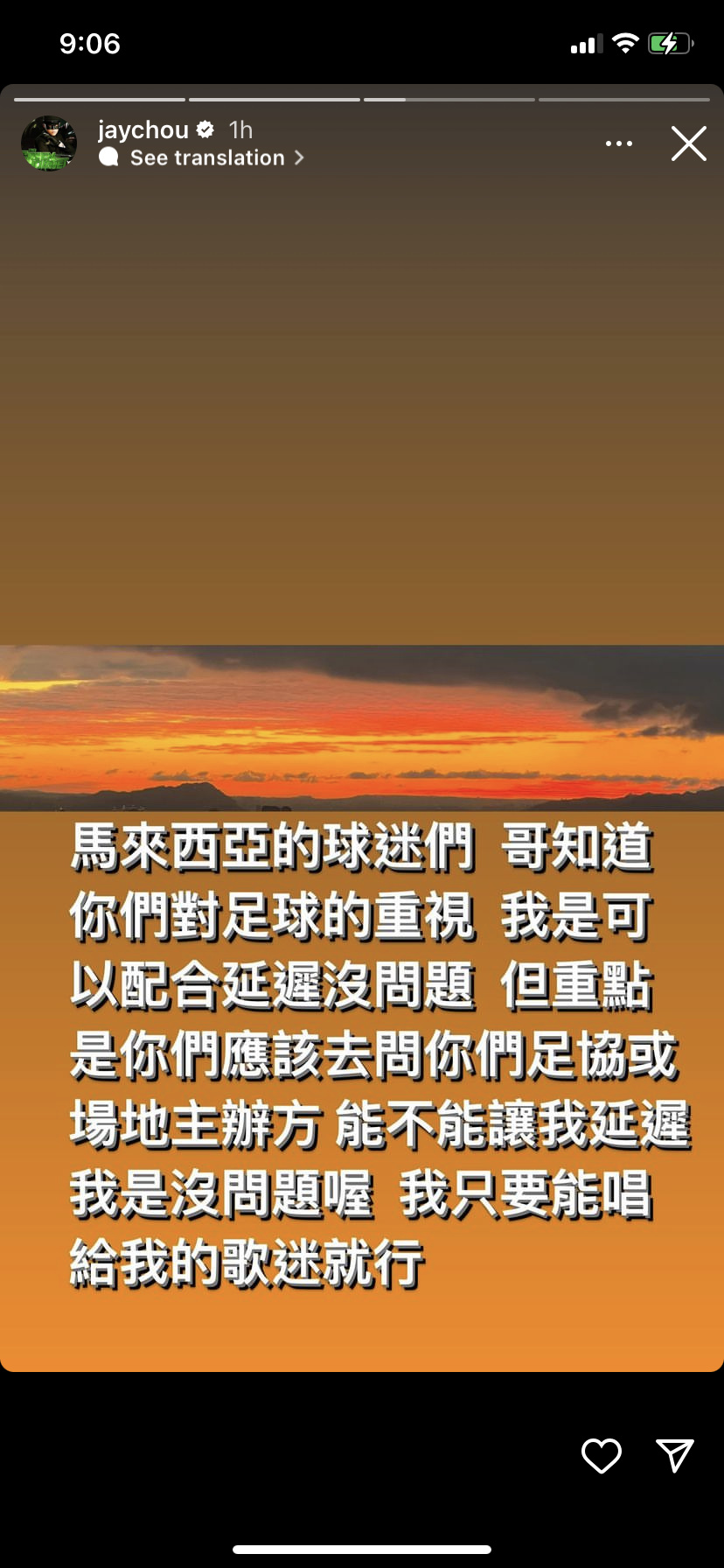 He also said that fans should ask the Football Association of Malaysia (FAM) or the person in charge of the venue to cooeperate with the postponement.
"Malaysian fans, I know you attach great importance to football. I can cooperate with the delay, but the point is that you should ask your football association or the venue organizer if they allow. I have no problem as long as I can sing for my fans."
"I hope everyone will be happy to come to the concert."
---
It's unrelated to the article but here's our brand-new podcast – Talk Je Lah!
---