Fewer tickets will be sold to Malaysian fans for the AFF Cup first leg semi-finals match between Malaysia and Thailand at the Bukit Jalil National Stadium on Jan 15.
This comes as 21,000 seats will be reserved for the stage structure setup for Jay Chou's concert.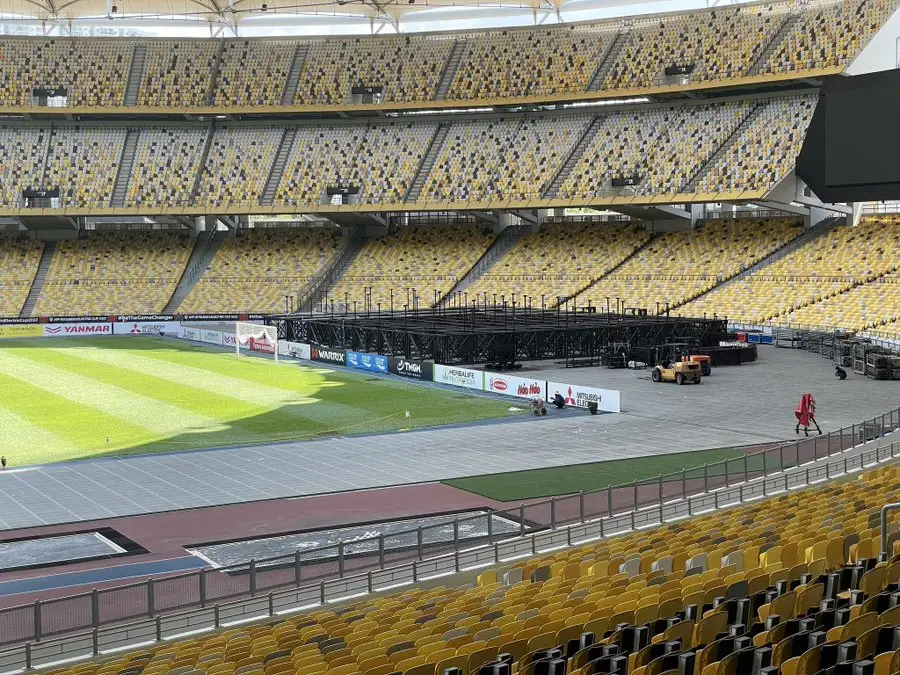 21,000 seats reserved at Bukit Jalil stadium
Football Association of Malaysia (FAM) secretary-general Noor Azman Rahman said that this arrangement had to be done to avoid holding the match at a smaller stadium.
"The situation is inevitable. FAM and the Malaysia Stadium Corporation (PSM) have tried their best to find solutions to ensure the Harimau Malaya squad's action throughout the AFF Cup, instead of it being held at other smaller capacity stadiums," he said as quoted by The Vibes.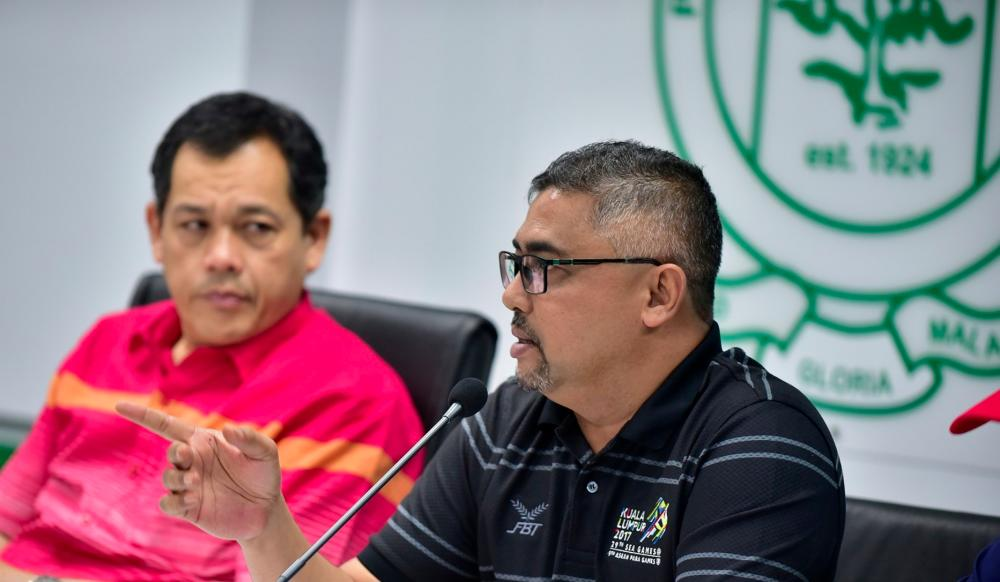 As for ticket prices, it will be the same as group stage games, with open tickets prices at RM30, premium seats at RM50, grandstand tickets at RM60, and tickets for kids aged 6 to 12 at RM5.
"The decision to retain the ticket prices was made unanimously after FAM president Datuk Hamidin Mohd Amin chaired a special meeting with the FAM executive committee at the stadium right after the match against Singapore last night.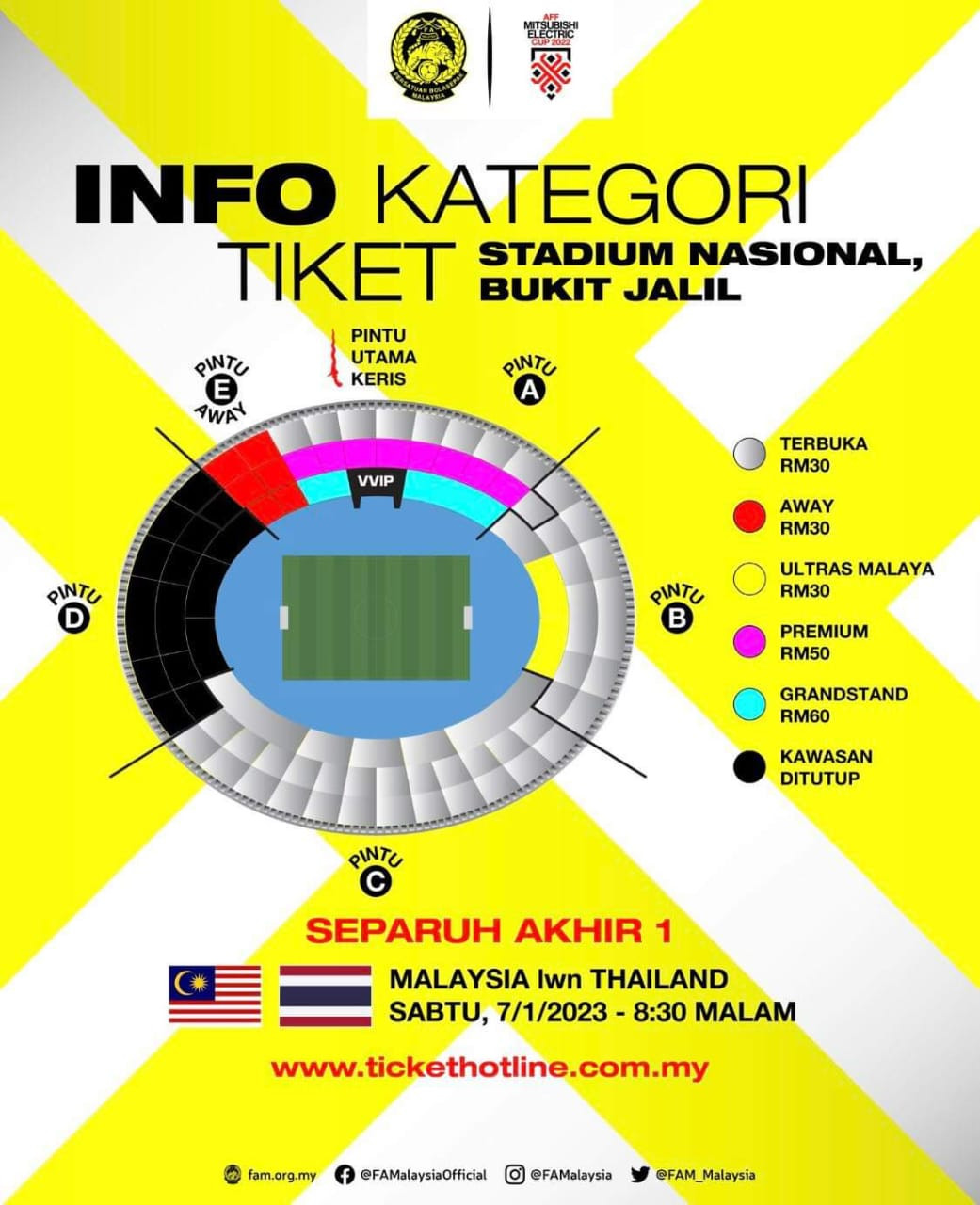 "It is a mark of appreciation to Harimau Malaya supporters who have given solid support to the team throughout the AFF Cup campaign so far," said Noor Azman.
FAM also urged supporters to exercise caution when buying tickets from places other than www.tickethotline.com.my after it was found that counterfeit tickets were sold during the match between Singapore and Malaysia.
'Please postpone the concert!'
However, FAM's announcement wasn't met with enthusiasm from fans, who complained about the lack of seating and called for Jay Chou's concert to be postponed.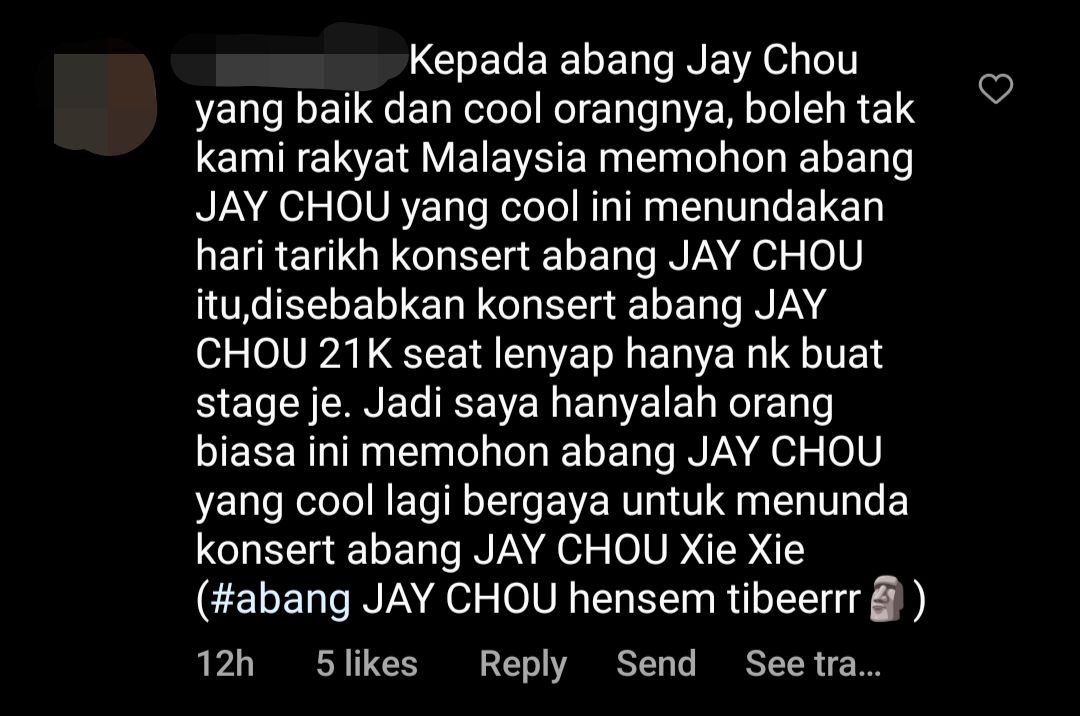 On the other hand, some argued that postponing the concert would be unfair to those who had already bought tickets and paid for their accommodation.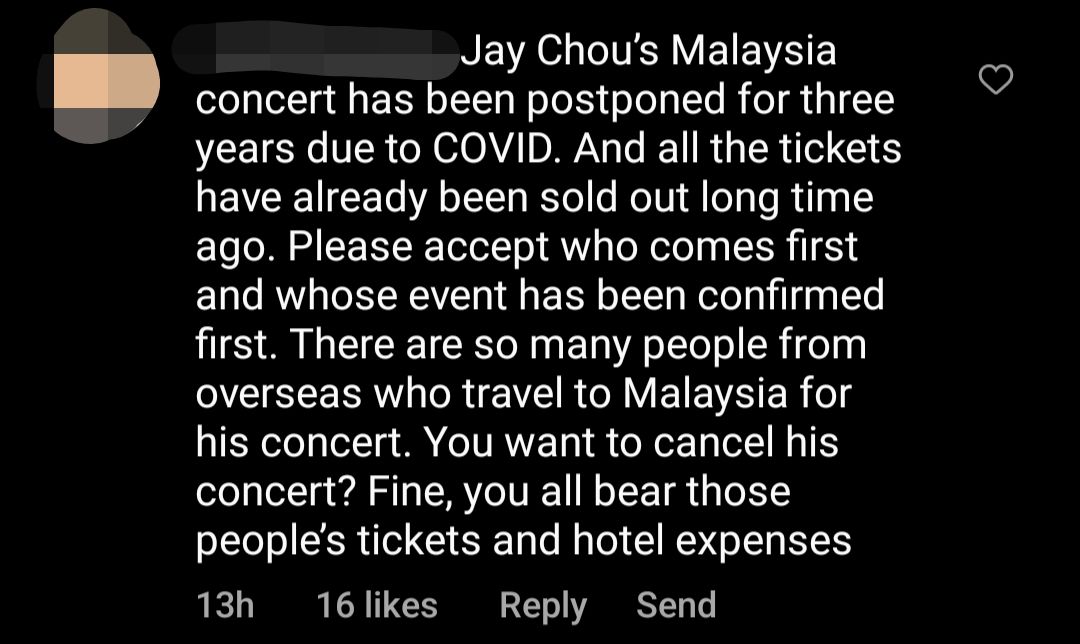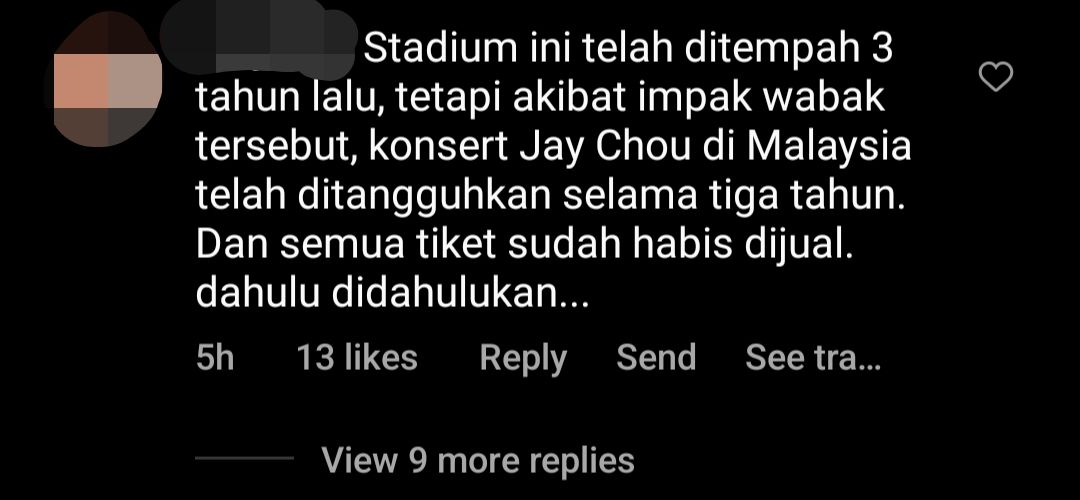 Do you agree with FAM's arrangement? Let us know in the comments!
READ ALSO:
---
---