A restaurant owner has taken to Facebook to condemn a group of football fans who took things way too far during the World Cup finals between Argentina and France on Dec 19.
Wrecked restaurant during World Cup finals
In the post, Shihan Salim, the owner of Restoran Jamal Salim located in Kota Kinabalu, Sabah, shared how the restaurant was destroyed by unruly football fans who got carried away during the match.
According to several photos and videos accompanying the post, the customers had left behind cracked plastic chairs, broken walls and glass tables reduced to pieces.
To make matters worse, Shihan and his employees had to stay up until 5.30am to clean up the mess before the restaurant was deemed suitable to resume operations.
He also shared several videos of the football fans' wild behavior during that night, where some were seen dancing on top of tables and banging metal plates together.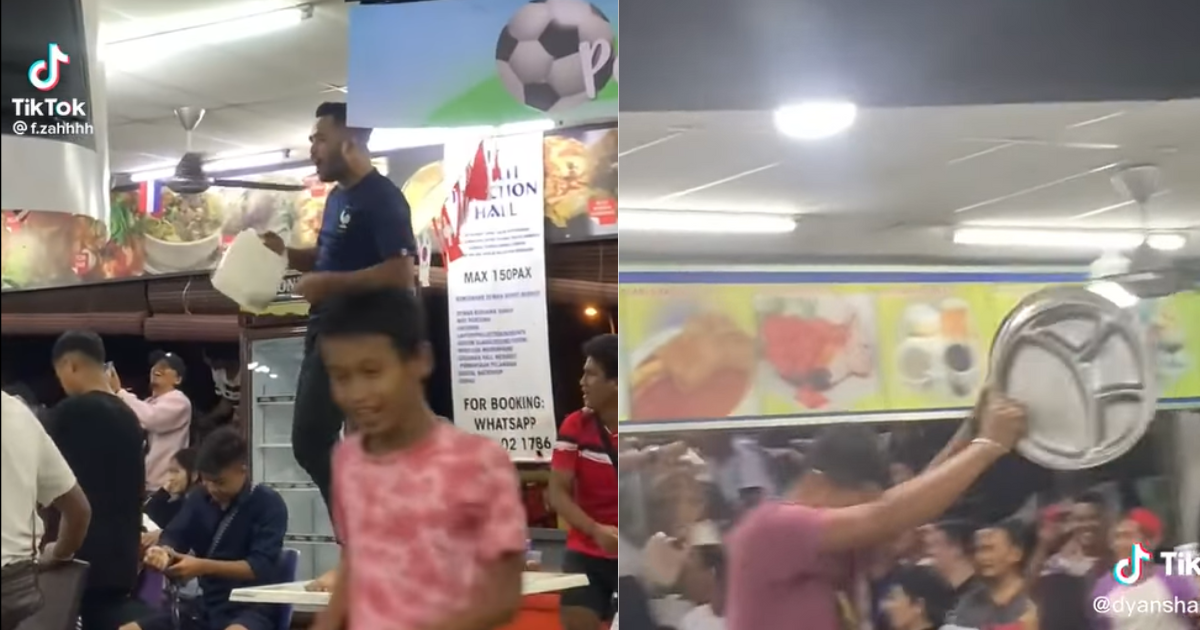 'I'll name and shame offenders'
Shihan expressed his deep displeasure over the mess left behind by the irresponsible customers and said he's ready to take tough measures if necessary.
We provide amenities for you to celebrate the spirit of football, but you destroy it instead. Next time, we will display the faces of those who came to spoil the mood of the football game.
"If this is how things are going to be, we will think twice before allowing guests to come to the restaurant to watch football," he wrote.
In a separate post, he also called upon those who hadn't paid for their food and drinks and destroyed property that day to come forward and pay compensation.
Although we understand that excitement can get the better of us, it doesn't mean we can destroy other people's property while watching the game!
READ ALSO:
---
---