KOTA KINABALU – A video clip showing a guard tossing a monitor lizard onto the road using the "helicopter swing" tactic as gone viral on Twitter.
In the video, the guard is seen grabbing the struggling reptile by the tail and swinging it around twice before tossing it onto the road, much to the amazement of onlookers.
.@KKCity guard seen in this clip tossing away in "helicopter swing" monitor lizard which crawled into public space.

Accompanying music is hilarious, but questions: Was helicopter swing necessary? Drive-by suitable place to throw it to? Car ran over it? Was this animal cruelty? pic.twitter.com/g4eqcINst1

— Daily Express Sabah (@DailyExpress_MY) December 11, 2021
However, his brave deed was criticised by Daily Express Sabah, who questioned whether the "helicopter swing" technique was necessary and to toss the reptile onto the road where it could get run over by a car.
Netizens were also divided over the matter, with some praising the guard for his quick thinking while others accused him of animal cruelty.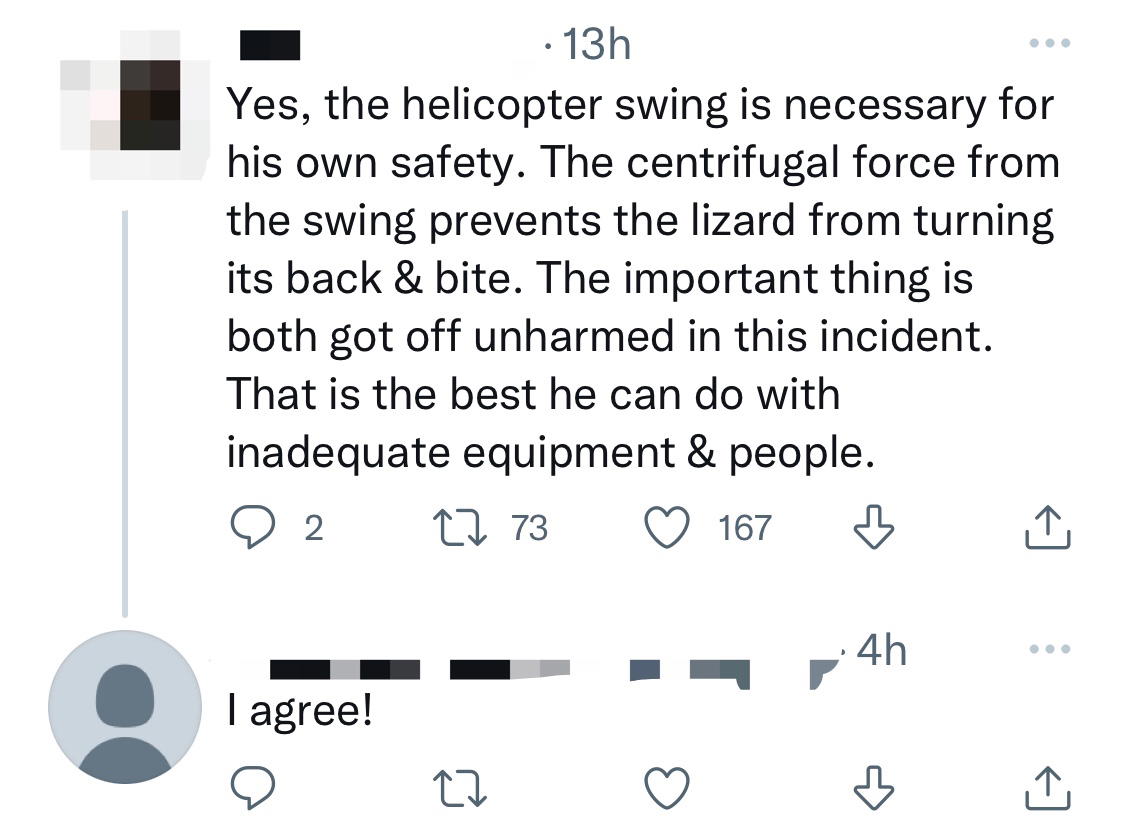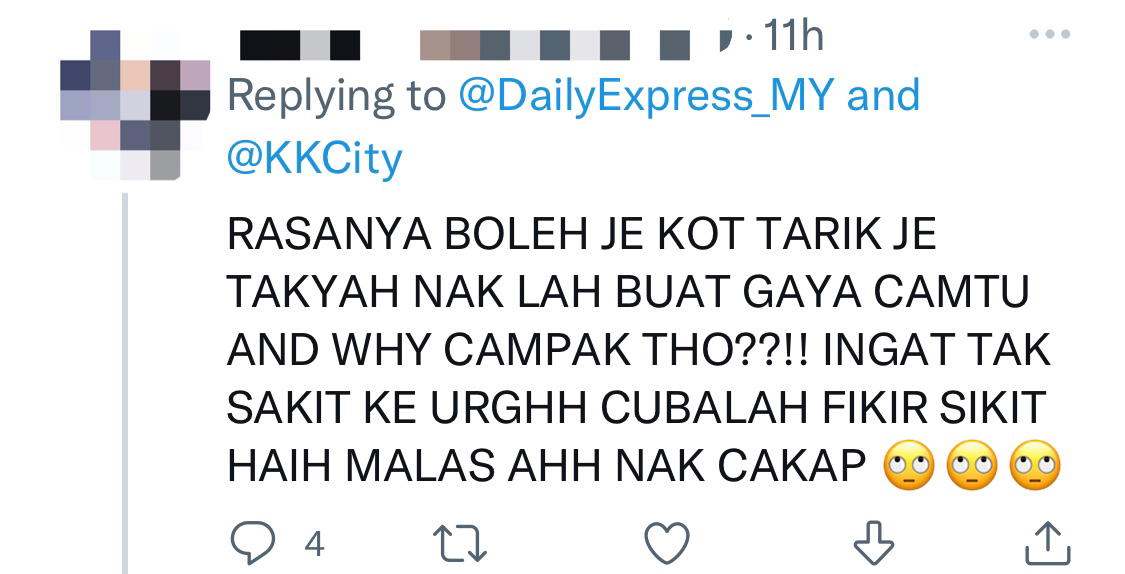 What are your thoughts on this? Let us know whether you agree the guard did the right thing with the "helicopter swing" technique!
Cover image via Daily Express Sabah and TikTok
Editor: Sarah Yeoh