If you're planning to apply for your first ever passport at the Putrajaya Passport Office, be prepared for a potentially long and frustrating process.
However, I'm grateful that I was able to complete my passport application within a day. Having gone through the experience myself, here's my account along with some tips I believe will help make the process smoother for others.
Arrived before operating hours
I arrived at Menara Ikhlas, located across the Immigration Department office at around 7.30am in hopes of beating the crowd.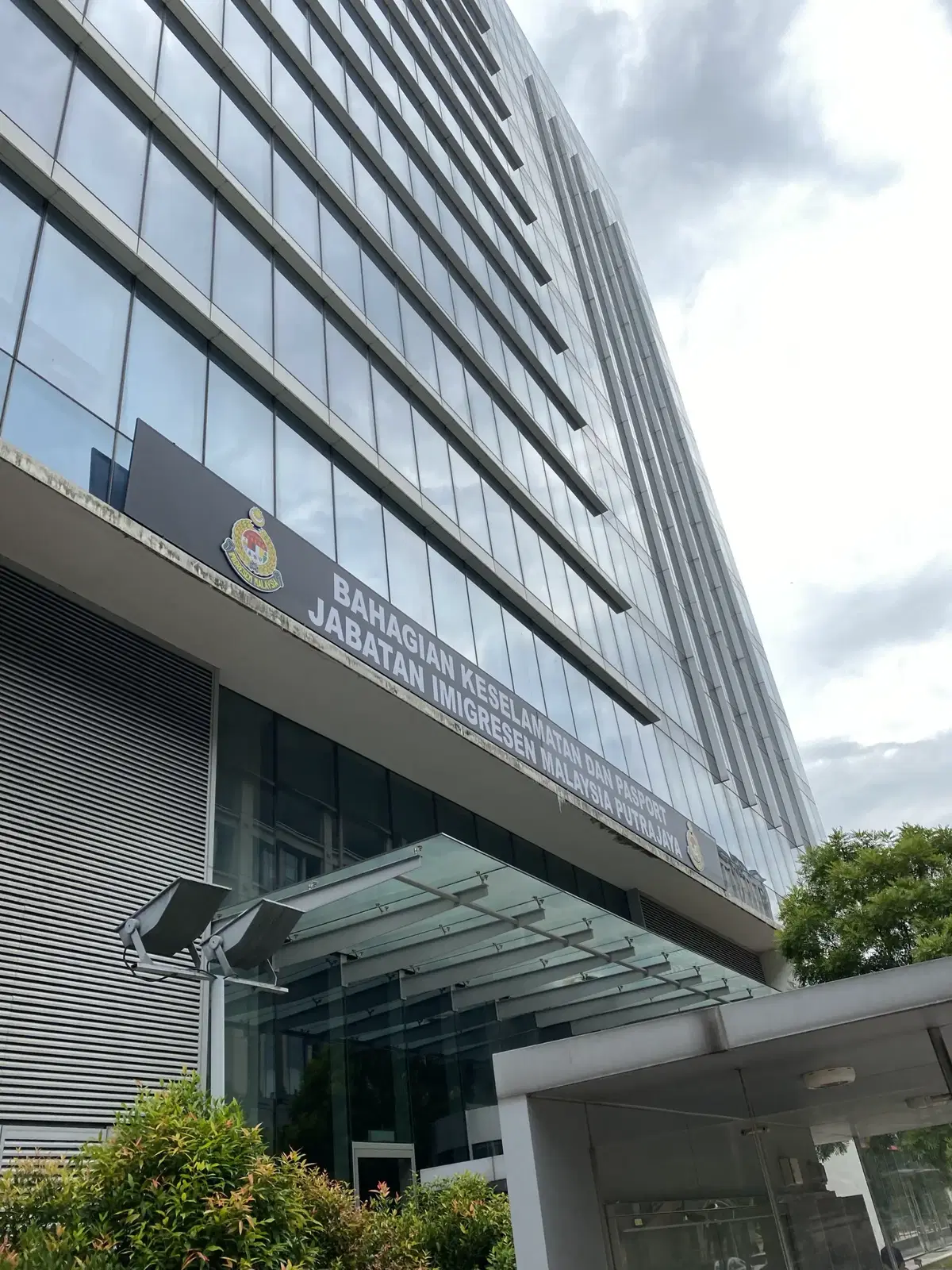 However, the doors were not yet open and a large group of people had already lined up outside. As soon as the door swung open at 8am, everyone entered and formed two long queues – one for regular applicants and another senior citizens, children, and the OKU community.
Long wait
After making my way to the third floor of the building at 8.14am, I received my queue number and there saw that there 91 people ahead of me.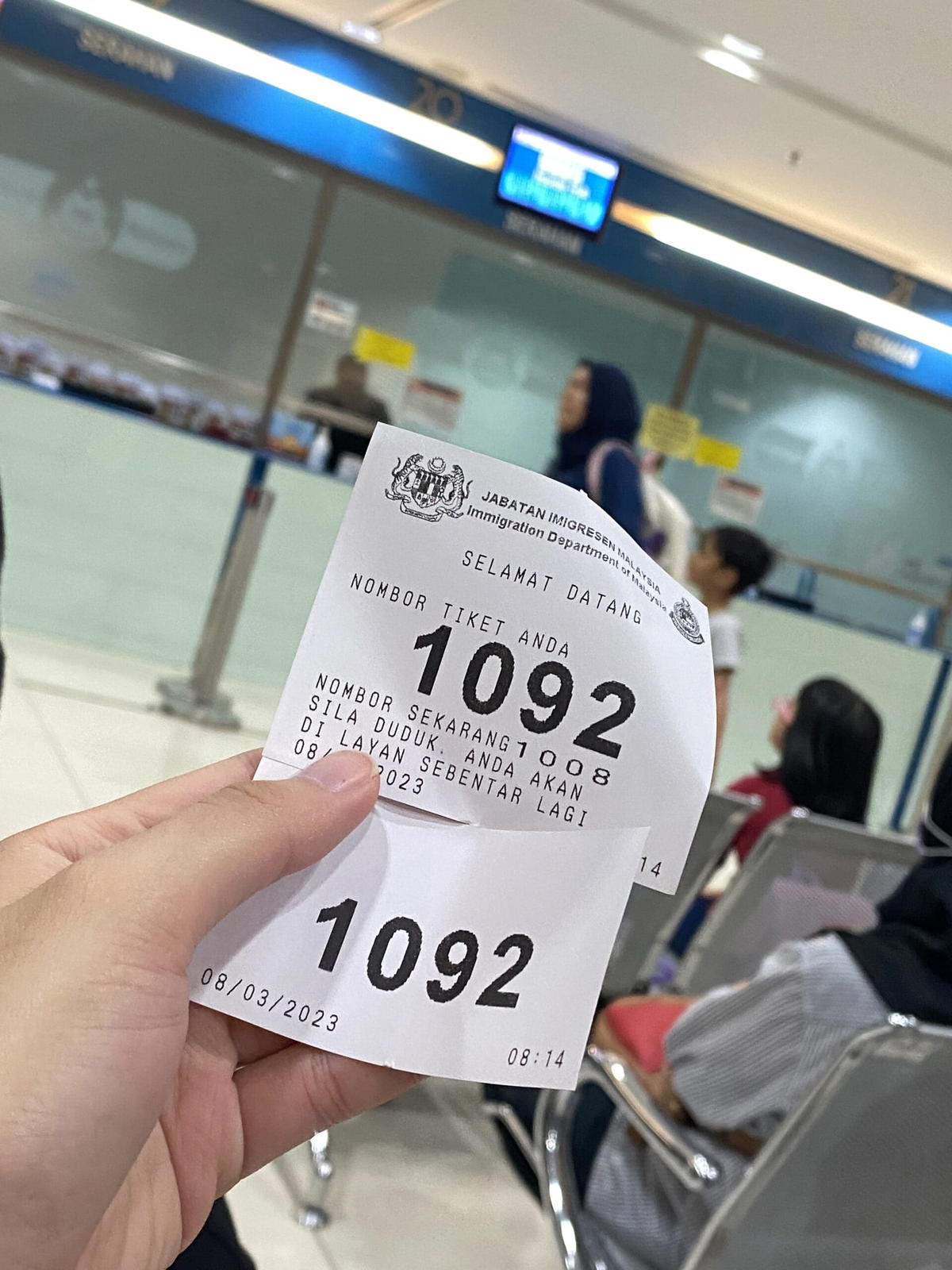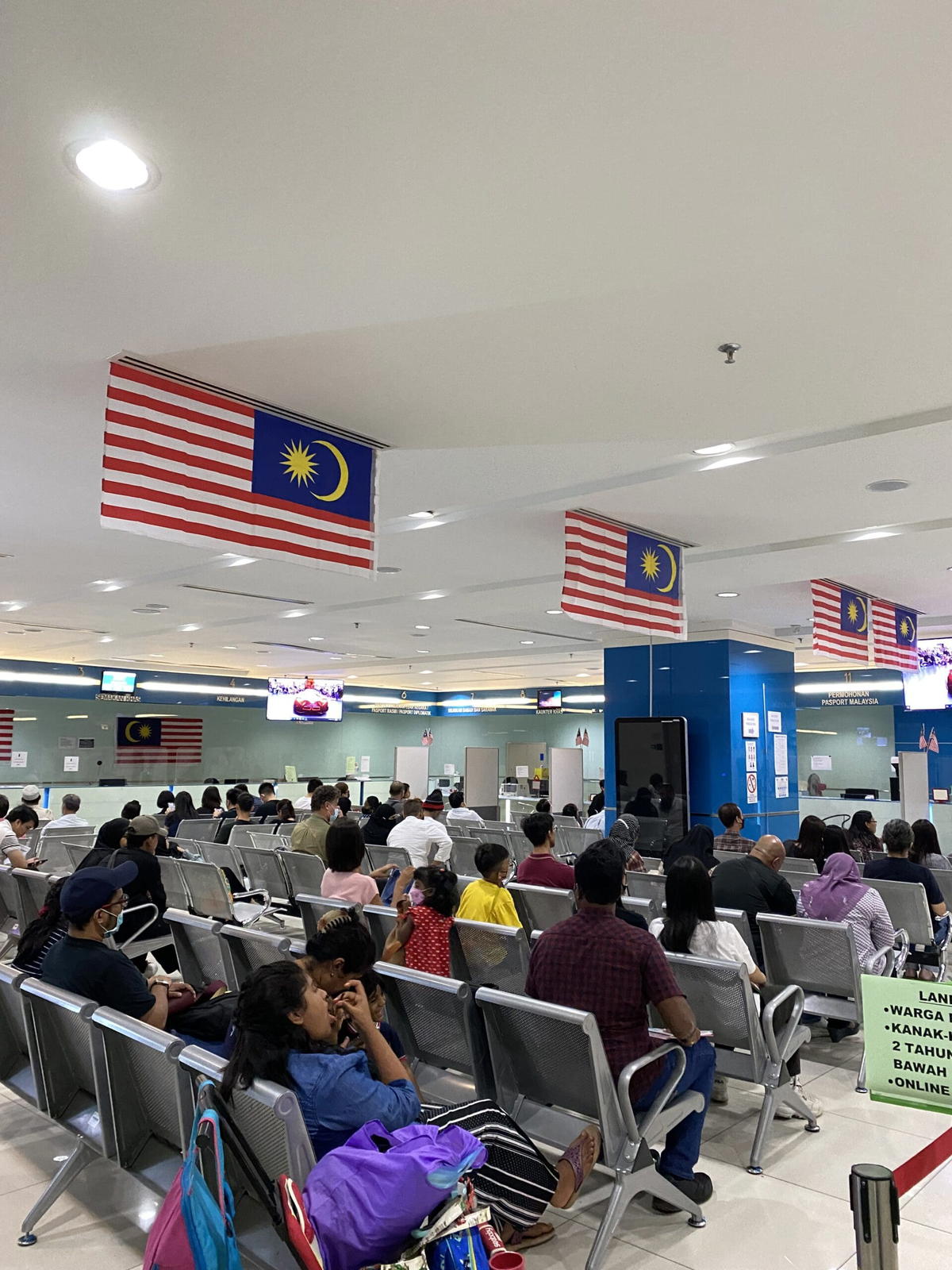 I patiently waited for my turn and at around 12:30pm, my number was finally called. I handed over my identification card (IC) and a photocopy of it to the officer, who then took a passport photo of me on the spot.
However, that wasn't the end of the process. I had to wait for another 40 minutes for my number to be called again to make the payment.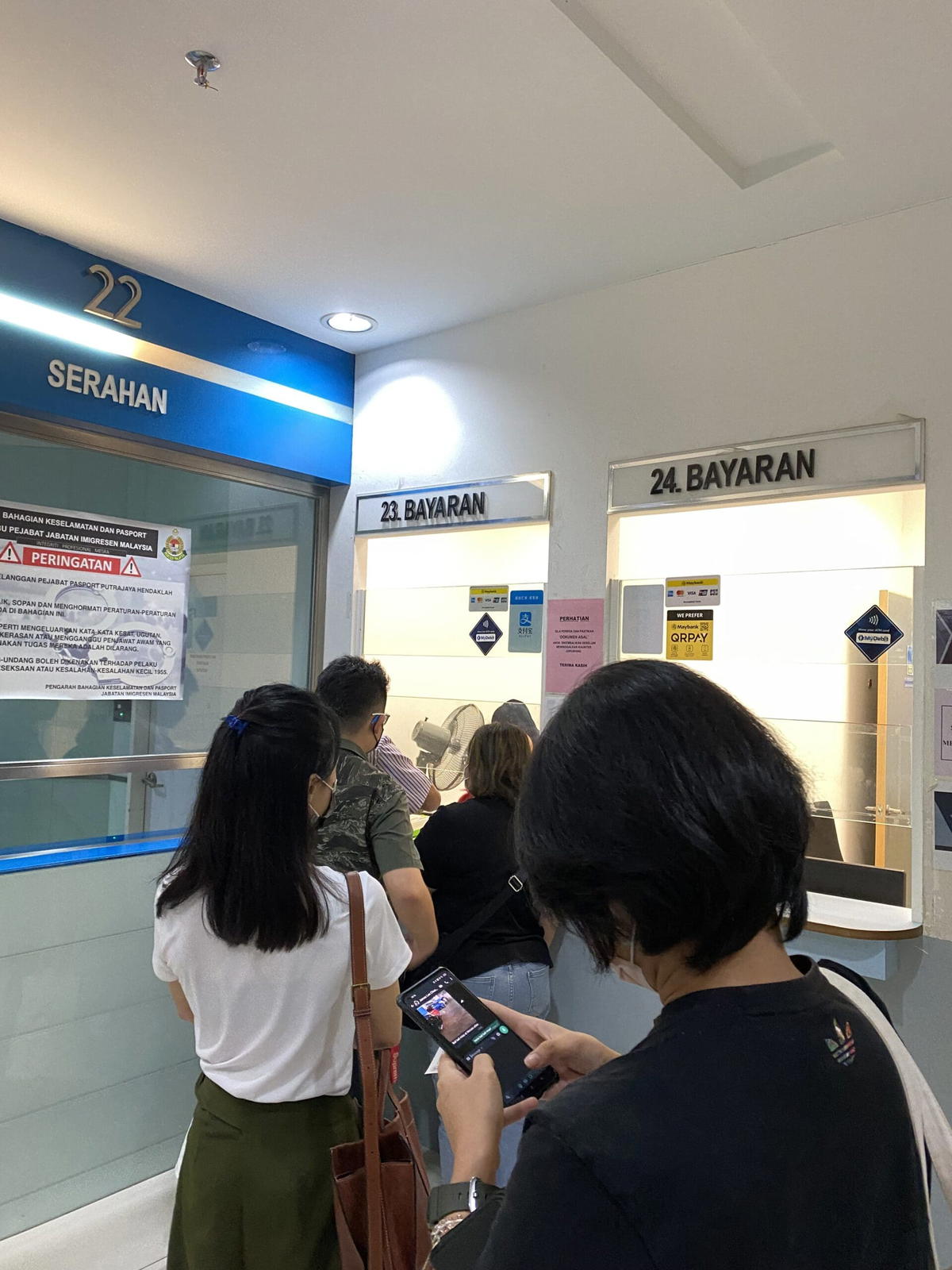 I paid RM200 for my passport application as I was between the ages of 13 and 59, which is the standard fee for a 5-year renewal period. However, senior citizens and children aged 12 and below only need to pay RM100.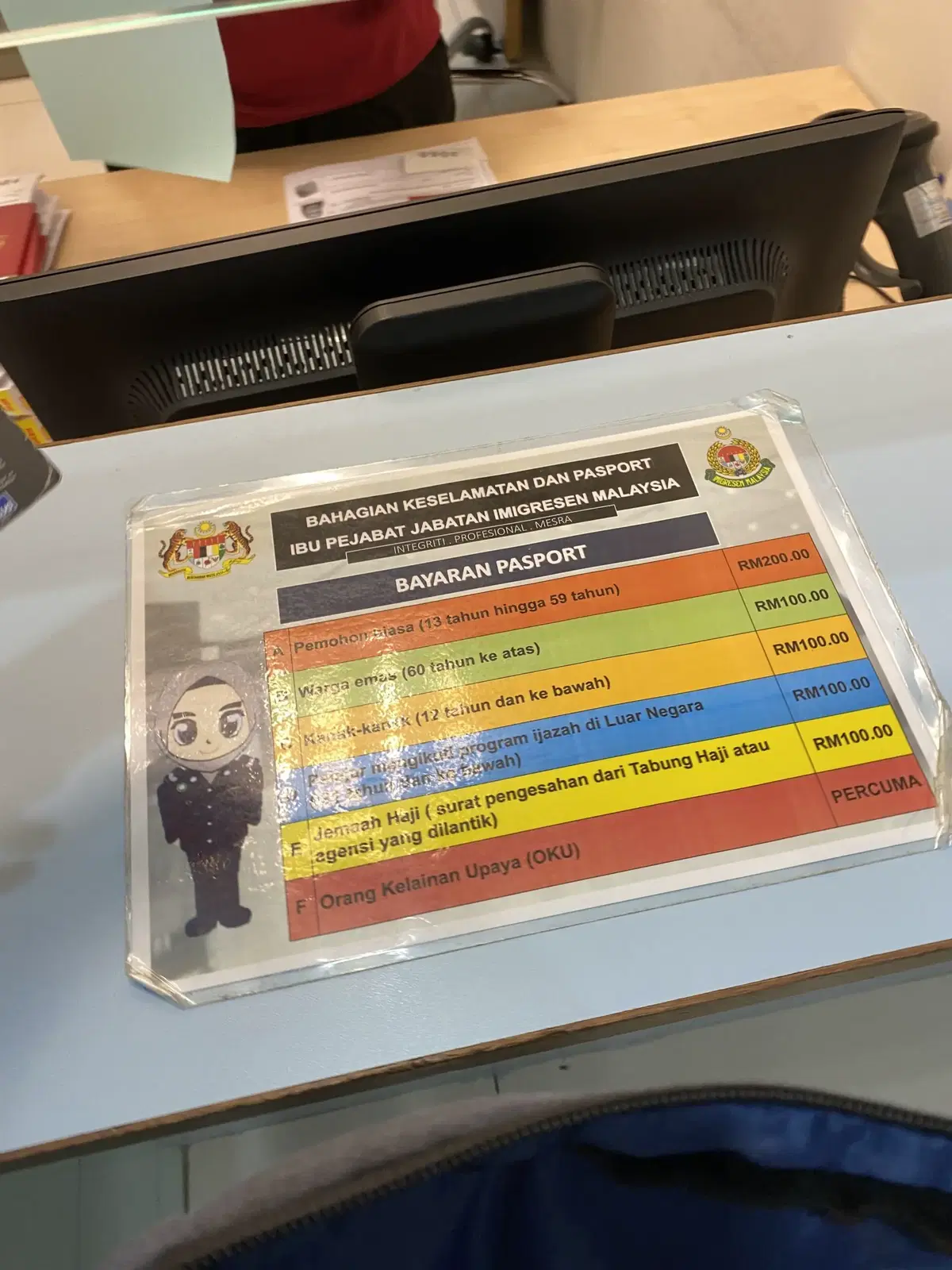 It's worth noting that only debit and credit cards are accepted and not cash.
After paying, I was informed by the person at the counter that my number would be called again within an hour for passport collection. Unfortunately, it turned out to 1.5 hours in the end.
Before leaving the premises, I checked my personal details printed on my passport, marking the end of the application process.
Downsides
The most difficult part of the experience was definitely the long and tiring journey. I was working from home that day and knew I would be waiting for several hours, so I planned to work on my laptop while waiting for my number to be called.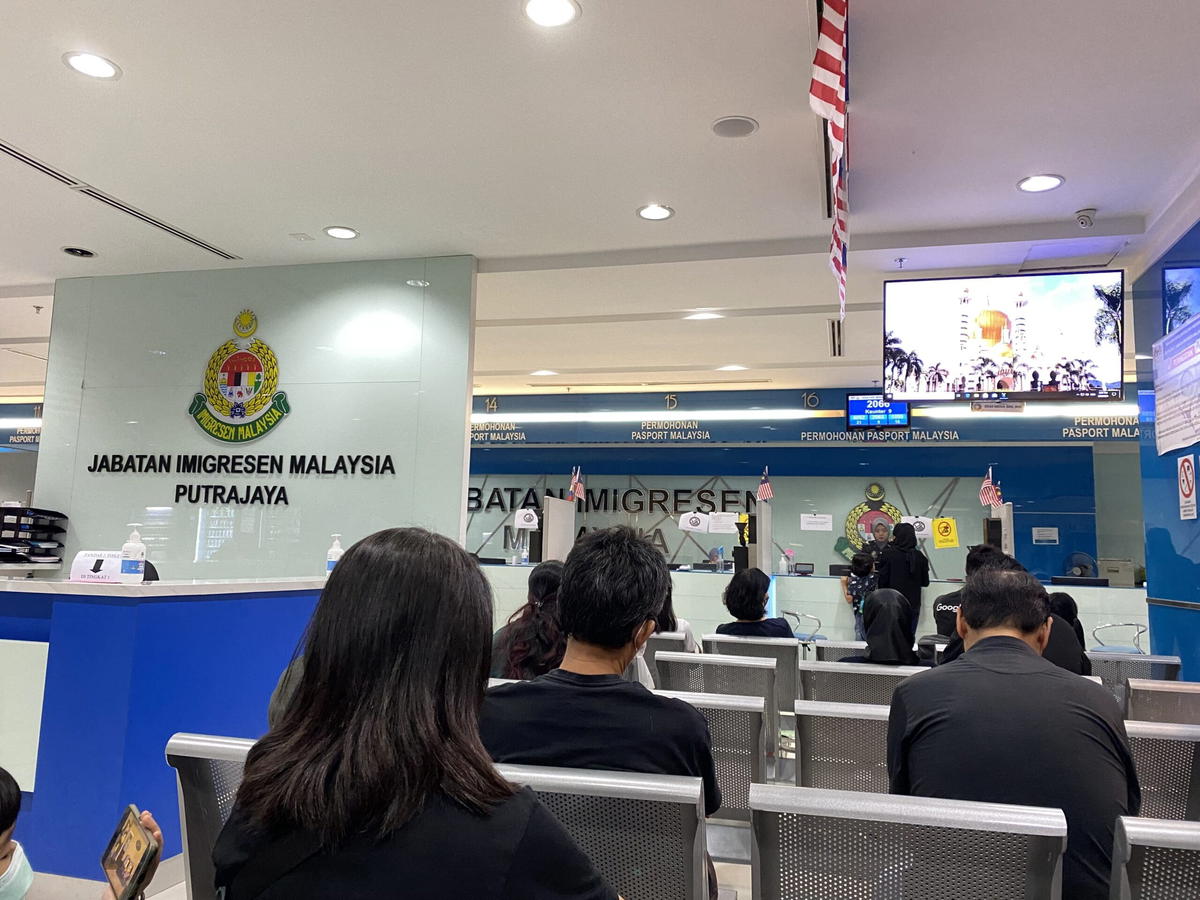 However, the lines for Hotlink and U Mobile were so bad that I couldn't access the Internet or link my laptop to my hotspot.
Luckily, there was a café on the ground floor which had better connectivity and several power sockets for my laptop. But, that meant I had to go and down several times to keep an eye for my queue number.
Another issue was the lack of a public toilets in the building. The officers directed me to the nearest public toilet, which was located behind Family Mart.
Overall, my experience at the Putrajaya Passport Office was long and tiring, but I'm glad to have completed the application process.
Here are some tips to keep in mind before paying a visit there:
Arrive early: The earlier you arrive, the better your chances of getting through the process quickly. Note that 7.30am is considered late as many people will already be waiting outside the entrance.
Prepare a debit or credit card: No cash is accepted at the counter, so make sure you have a debit/credit card ready for payment.
Bring a photocopy of your IC: Although there is a place to make photocopies, it's best to bring your own to avoid unnecessary inconvenience.
Take leave if needed: The passport application process can take up almost the whole day, so consider taking a day off if necessary. Also, the lines for some telco services can be bad and working there might be difficult.
Listen carefully for your queue number: Numbers are not necessarily called in order, so pay attention to the announcements.
Be patient: The process can take several hours, so try to stay calm and patient. Consider getting refreshments from nearby convenience stores to help pass the time.