36 years ago, a Malay girl's life took a remarkable turn when a kind-hearted Chinese teacher lent a helping hand, allowing her to attend university despite not being able to pay the tuition fees.
Today, the girl, now a woman in her 50s, has finally found her long-lost mentor, thanks to the power of social media.
Norasiah Jamil, now a successful entrepreneur, turned to Facebook to share her heartwarming story, seeking help to reconnect with her former teacher.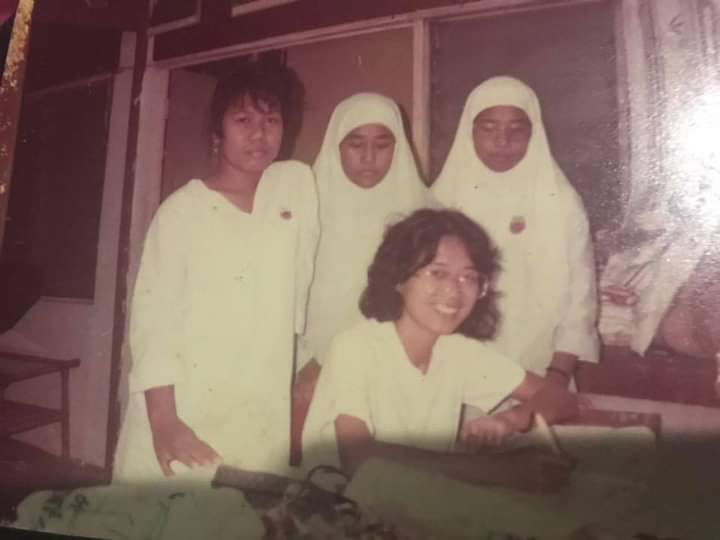 In 1988, Norasiah faced financial difficulties that almost prevented her from enrolling in a polytechnic university. But fate had other plans.
Her Chemistry teacher, Pak Lin Hau, stepped up and went above and beyond to ensure Nor Aisyah could pursue her education.
The dedicated educator not only sought financial assistance from the school and parent-teacher association but also dug into her own pockets to help the struggling student.
Norasiah acknowledges that she owes her teacher a deep debt of gratitude for being a pivotal force in her life.
The 1987 graduate of Alor Akar Secondary School in Kuantan has provided her WhatsApp number (0199189023) for anyone with information about her teacher's whereabouts in the Facebook post hopingto reunite with her beloved teacher and express her heartfelt gratitude for her selfless support.
Her post includes a group photo with her classmates and teacher, though she doesn't possess any other details about her teacher, other than she is originally from Sekinchan, Selangor.
Her post went viral, with people from as far as the UK reaching out to offer assistance.
"Thank you, friends, who texted me, from Kuantan to the UK. She touched my heart with her kindness that I will always remember for as long as I live. To her, it may have been a small thing, but to me, it was life-changing," she updated in the post that she has found her teacher thanks to the power of social media