PETALING JAYA – A cosplayer was harassed at her booth while attending the Anime Fest at Paradigm Mall yesterday has accused a police officer of engaging in "victim-shaming".
According to the cosplayer, she was cornered by a stalker who became hysterical after she told him to stay away from her.
"He pushed my friend who tried to block him from getting close to me at the booth. Then he screamed and begged me to take a picture with him and unblock him on Discord," she wrote in a police report she had lodged later on.
She added that she first met the stalker four months ago, who had been constantly harassing her ever since by trying to make video calls.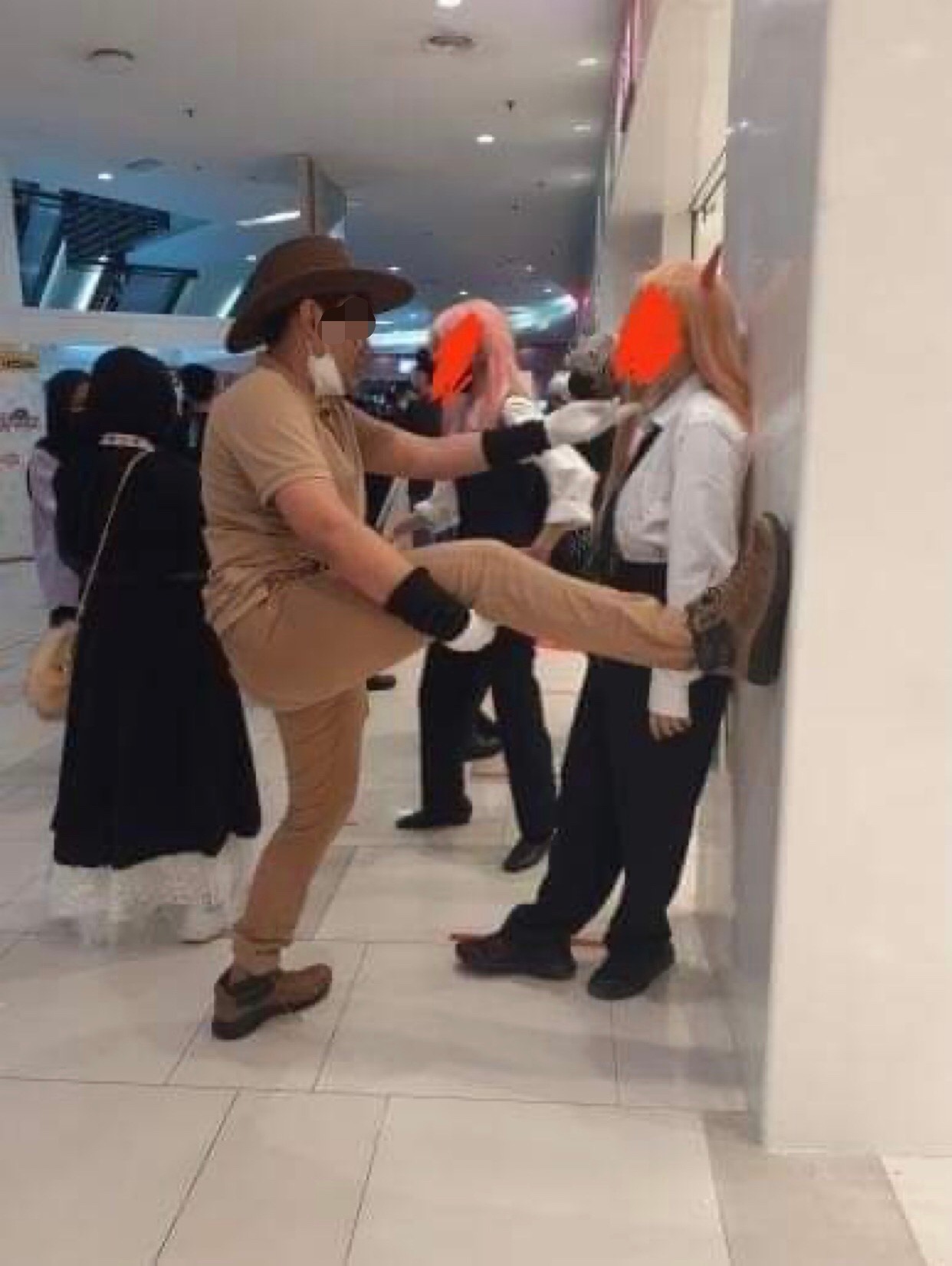 Received "unhelpful" advice
Although the situation was promptly handled by the event crew, the cosplayer proceeded to lodge a report at the Kelana Jaya police station.
To her dismay, instead of getting immediate help, the cosplayer claimed she was blamed for her ordeal due to her choice of costume — a grievance she later expressed on Twitter.
"I went to the police station in my cosplay (dress) because I needed to make a quick police report.
The officer told me 'You wear (clothes) like this, you sell pictures like this, this is your consequence. You are in the wrong, too.'
She also wrote that the officer told her to "go back to school" and to focus on more meaningful activities.
I've been harassed by someone who is mentally ill and from all viewing angles, I'm the victim here…how can you say that its my fault for existing and doing my hobby, it's my fault so I need to deal with it?
Perhaps resigned to her unfortunate fate, the cosplayer advised fellow female victims to "just stick with your friends, be vigilant and stay safe."
While the police have yet to respond to the matter, netizens were left outraged and demanded for swift action to be taken.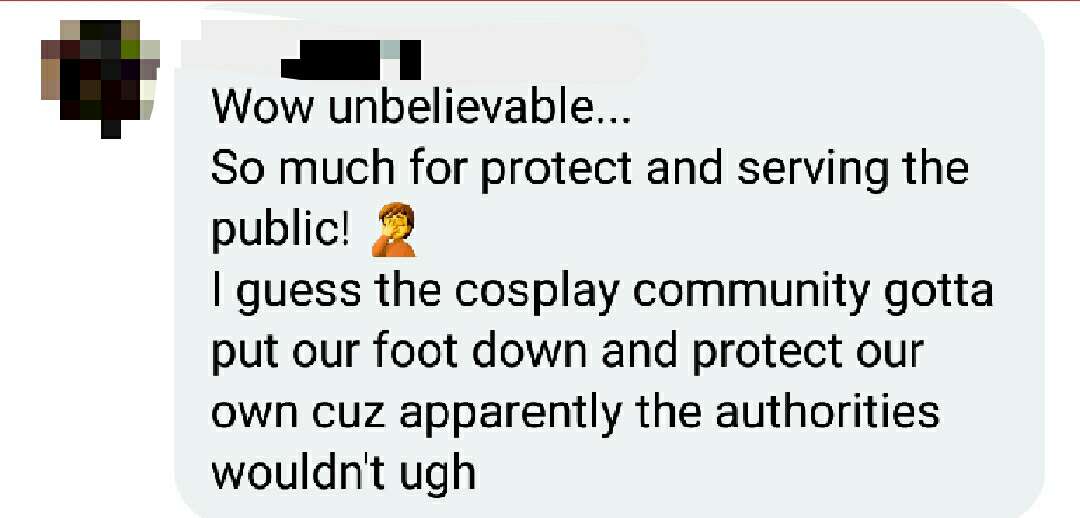 MORE TO FOLLOW.
---
---
Cover image: CNA & South China Morning Post
Editor: Sarah Yeoh