A clip showing a government officer filming a TikTok video while transporting a suspect to court in a police car has gone viral on the internet, with many questioning why such practices are still allowed in Malaysia.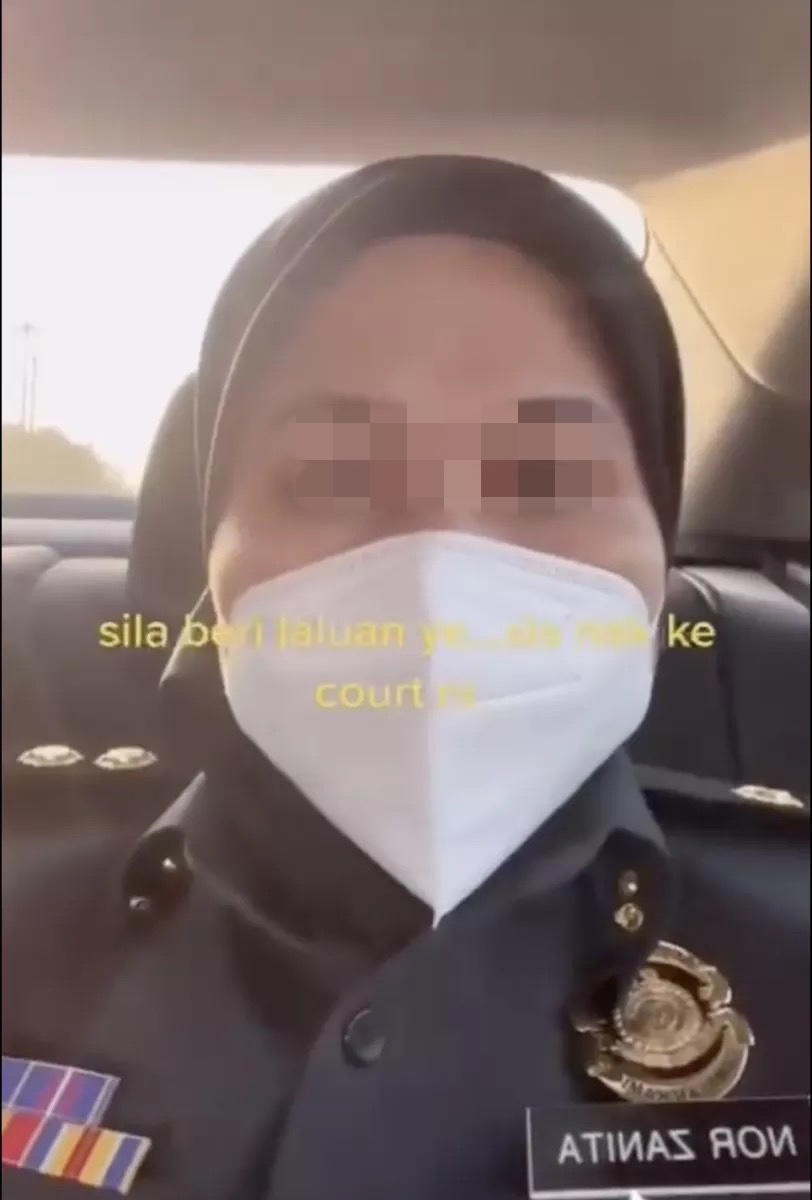 'Sis is going to court, please give way ya!'
In the video, we can see government officer in full uniform complete with a name tag and begins to film herself in the car.
The camera then slowly tilts to the right and shows the suspect's face, who was handcuffed at the time.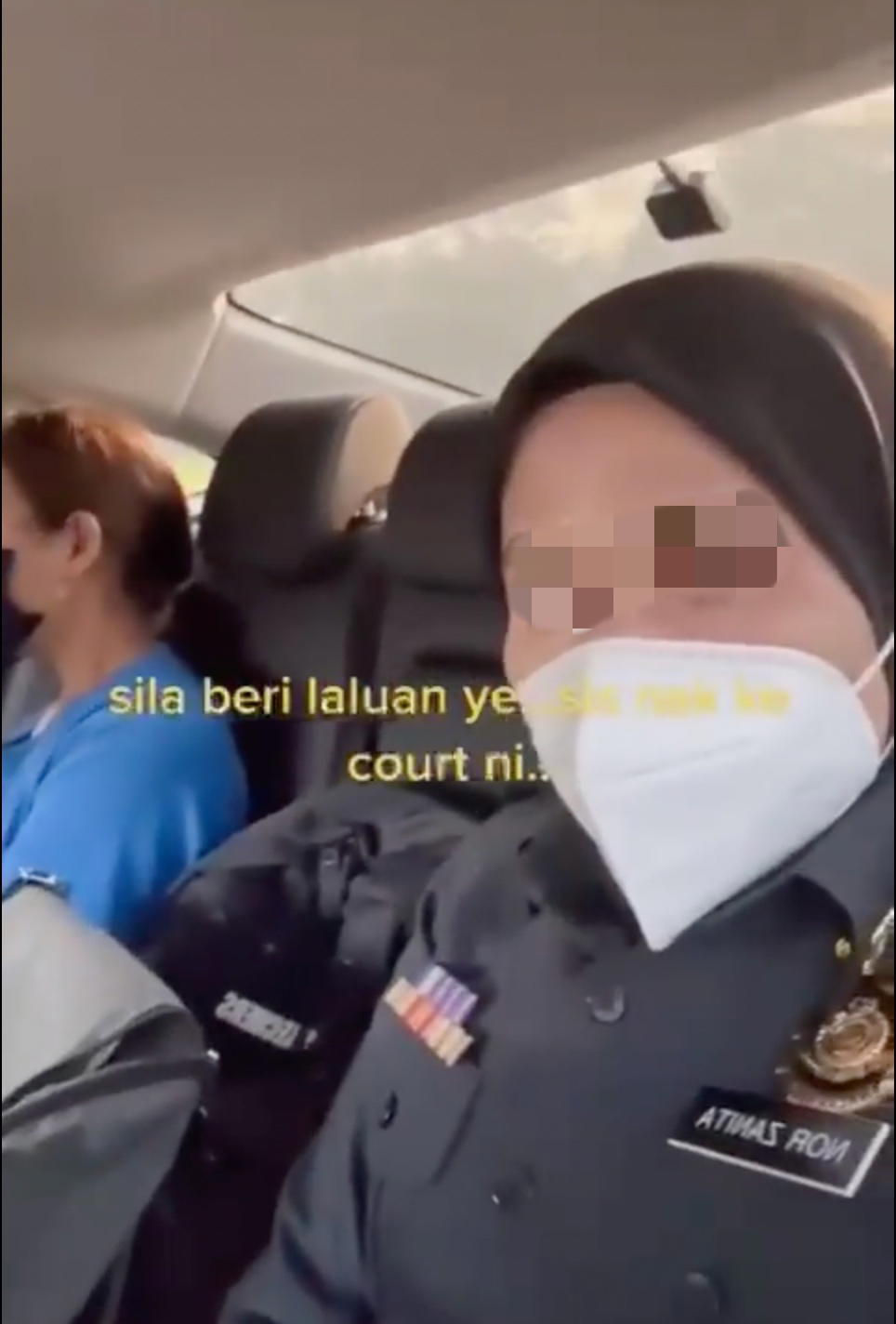 The government officer also wrote "Sis is going to court, please give way ya" in the caption before whipping the camera towards the driver who was honking incessantly at the other cars.
'Tarnishes the police's image'
The original video has since been deleted but was reuploaded by the Facebook page Malaysian Crime Watch.
In the post, it stated that using TikTok while on the job violates the work culture and tarnishes the image of the government, adding that the officer should be subject to disciplinary action.
The reposted video has been viewed for more than 44k times with over 200 comments at press time.
Read also: Creative M'sian's Recreation Of The 'Red Light, Green Light' Doll From 'Squid Game' Wows Many
One said that the officer was probably too young to understand the gravity of her actions.

Another suggested that she should be shown the door for using TikTok while on duty.

One netizen questioned the need to give way to suspects during peak hours and sarcastically added, "Is bringing a suspect to court an emergency?"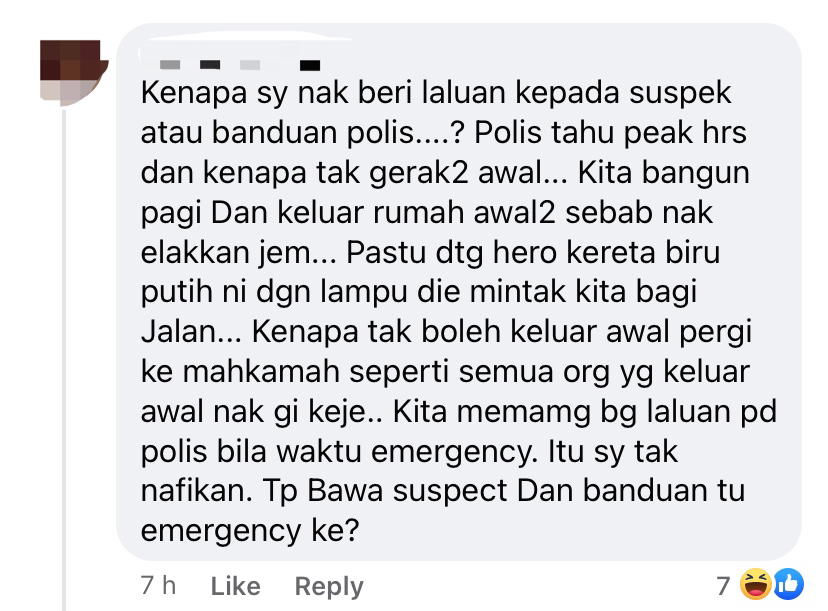 Another said it was unprofessional of the officer to film a TikTok video while working.

Malay news outlet Majoriti later reported that the Ministry of Domestic Trade and Consumer Affairs (KPDNHEP) will be conducting an internal investigation into the matter and will take stern action if any rules were found to be broken.
---
It's unrelated to the article but here's our brand-new podcast – Talk Je Lah!
---
---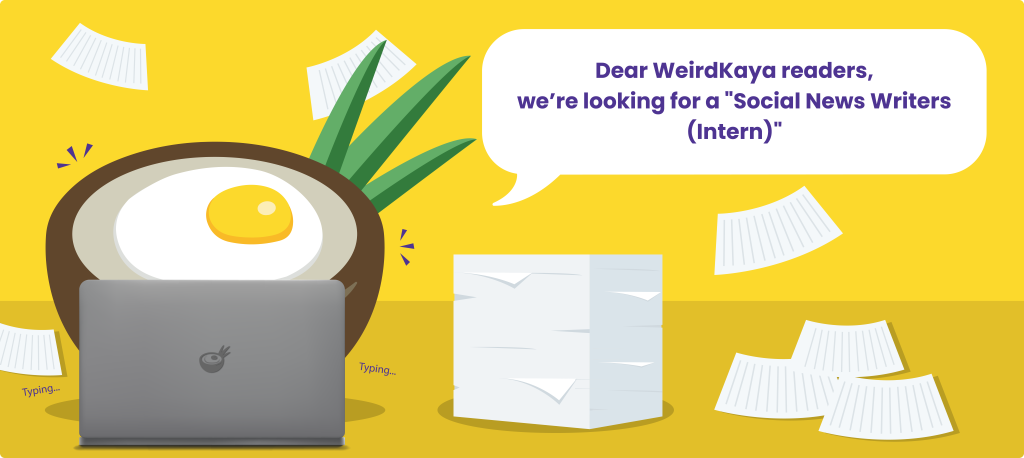 ---