PETALING JAYA – With the price of essential goods and petrol increasing every day, we're definitely feeling the pinch and are often tempted to find an "effective" way of saving a few bucks although it may bring harm to others.
A man became the epitome of this temptation in a viral video posted by @twtbikers on Twitter, where he was seen pouring a bottle of octane booster directly into the fuel nozzle.
At the beginning of the clip, the cameraman asks the man why he's pumping RON95 fuel into his car, to which he answered by pulling a small green bottle out of his pocket.
"This is because we are using Ecostar, where it's capable of increasing the fuel's quality and allows RON95 petrol to perform exactly like RON97 petrol," he said while swirling the bottle.
He then pours the octane booster right into the RON95 petrol nozzle and proceeds to give a piece of advice as the clip continues to roll.
We need to save and we need to do it smartly. And even as we're saving, we cannot compromise on the quality.
The man also went on to explain why branded cars, such as the Audi he drives, can't perform well with RON95 petrol and boasted about how the octane booster can help with that.
Watch the video here:
Lepas ni dah boleh isi RON95 tapi performance macam RON97 🤩🤩🤩 pic.twitter.com/DKMO2L6crS

— TwtBikers 🇲🇾 | (@twtbikers) January 10, 2022
According to DriveTribe, octane boosters are a type of liquid additive that are meant to improve driving performance and clean the vehicle's combustion chamber and fuel lines. However, it must be emphasised that they are to be poured directly into the fuel tank.
A quick check by WeirdKaya on Ecostar's Facebook page showed that it claims to be a "fuel saver liquid" but has remained inactive since last year.
'Selfish and nonsensical'
Many netizens were annoyed by the man's selfishness in contaminating the petrol station's fuel supply by pouring octane booster right into the nozzle.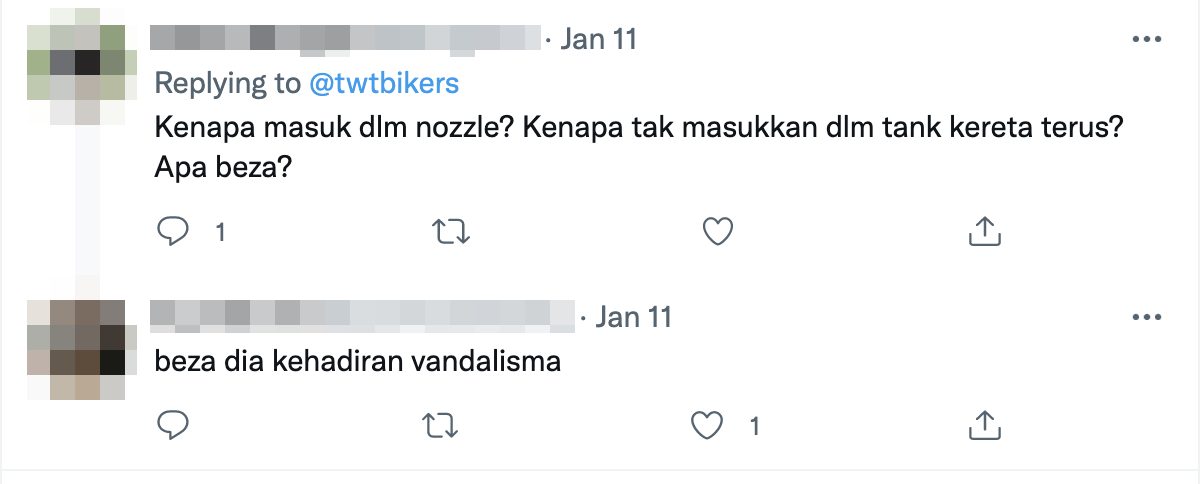 One incredulous netizen wrote, "It's 2022 and there are still people who believe in fuel boosters. Sad."

Another sarcastically wrote, "He should've applied the liquid to his ears. Better still, his brain."

Many also called upon Shell Malaysia to take action against the man for destroying public facilities.



The man was also reminded not to use a mobile phone at a petrol station, especially near the pump.


Do you agree with this man's method of saving money? Or do you think it was a selfish act? Let us know in the comments!
Read also:
---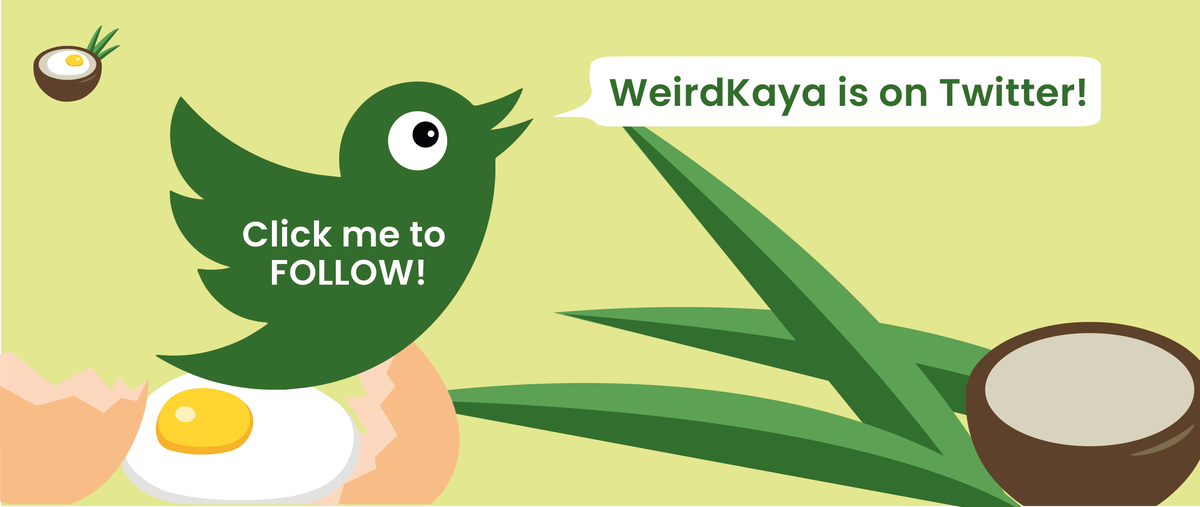 ---
Cover image via Twitter/ @twtbikers
Editor: Sarah Yeoh