KUALA LUMPUR – Malaysians were left shocked and angry after a video showing several boys landing punches to their classmate's chest circulated wildly on Twitter.
In the video, the boys took turns in punching the victim, who wore a red shirt, in the chest.
Though the victim tried putting up a brave front while getting punched, he was visibly in pain and was seen doubling over after receiving the punch.
The video was first uploaded on Facebook by Faez Hamzah but it was later taken down.
Ini kalau anak orang mati lepastu cakap takde niat membunuh?!! Lepastu bebas tali gantung? lepastu sampai bila nak habis gejala buli ni?!!! Sakitnya hati aku!!!!

Kredit: Faez hamzah pic.twitter.com/iTzp7qOtW4

— ηυяιкα (@Ekax_) December 9, 2021
New information was later revealed by Twitter user @Ekax_, who claimed that the bullying took place at a school named MRSM Sultan Azlan Shah. She also alleged that the students were aged between 13 and 15 years old.
It's believed that the bullying took place when the students were locked in their rooms after a Covid-19 case was reported.
She then uploaded screenshots of an individual pleading with her to delete the video and not not share their conversation.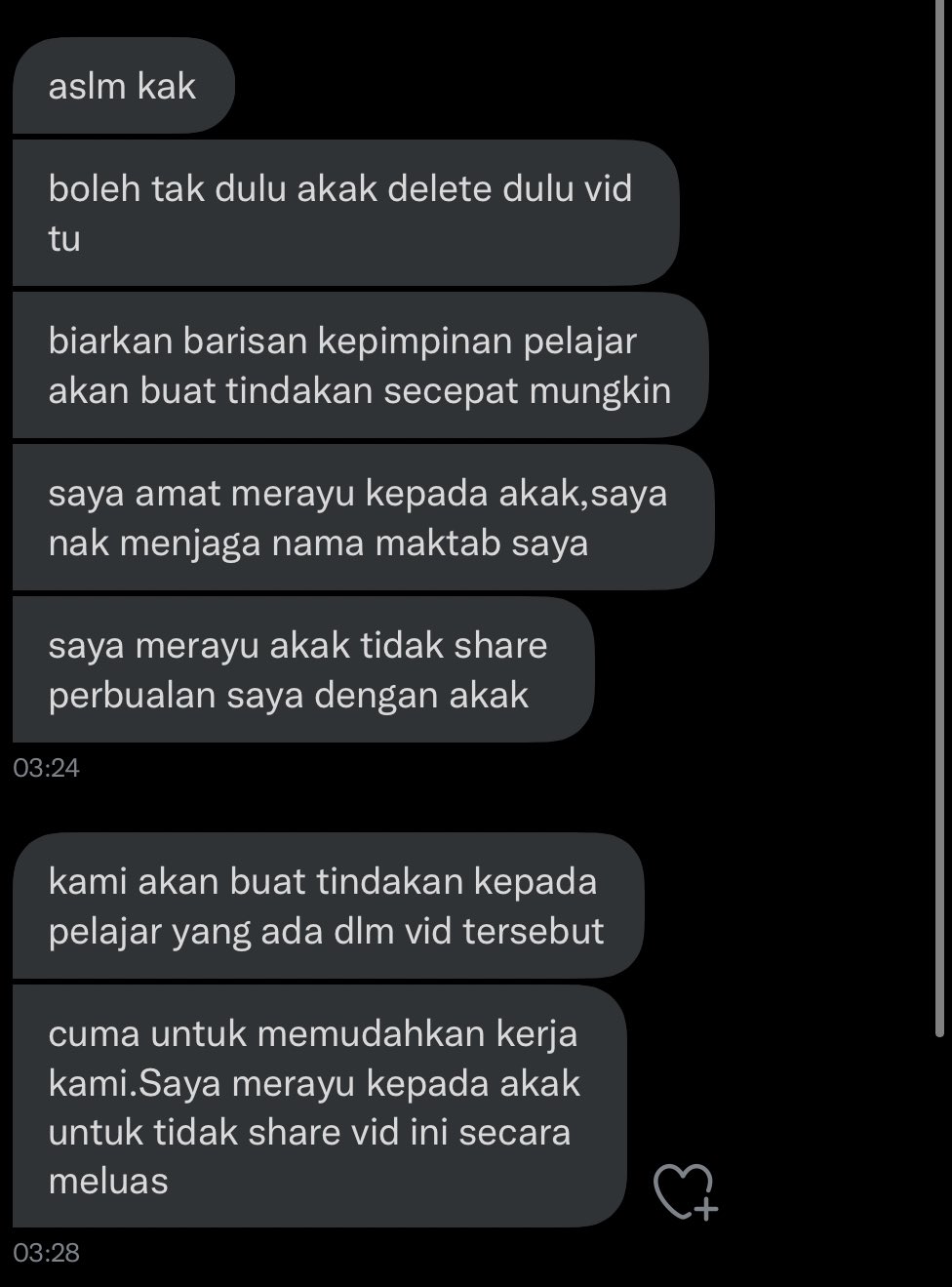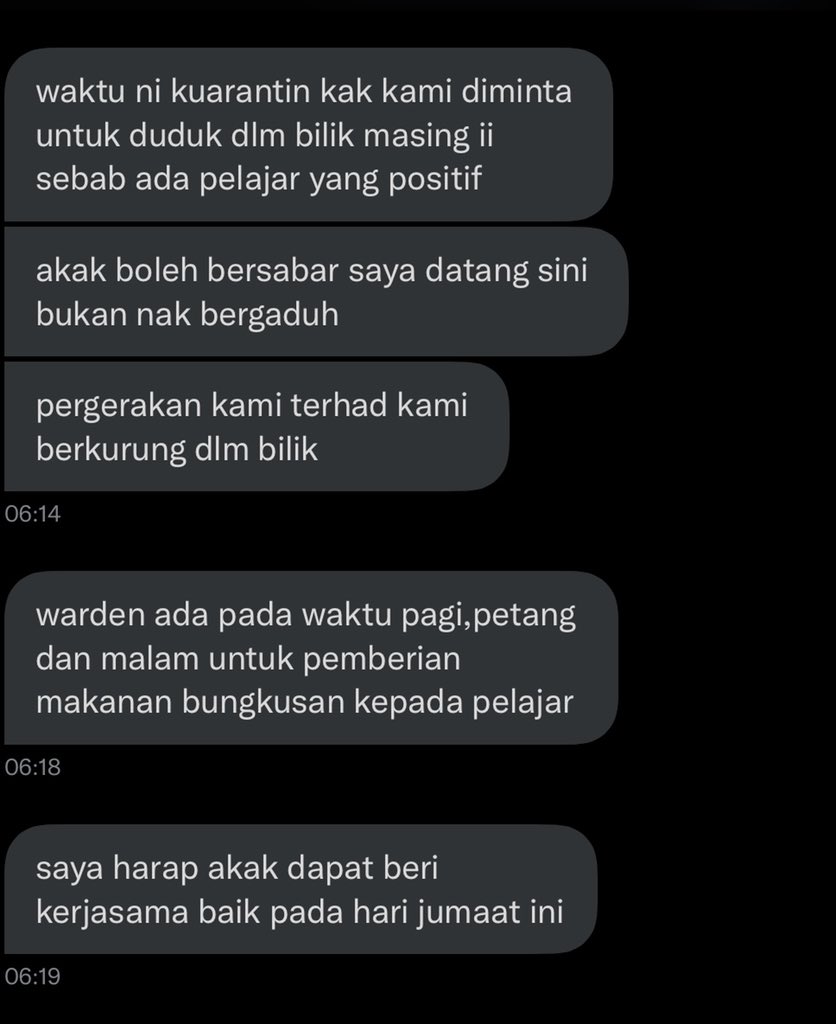 @Ekax_ also claimed that the bullies were from the first intake while the victim was from the second intake.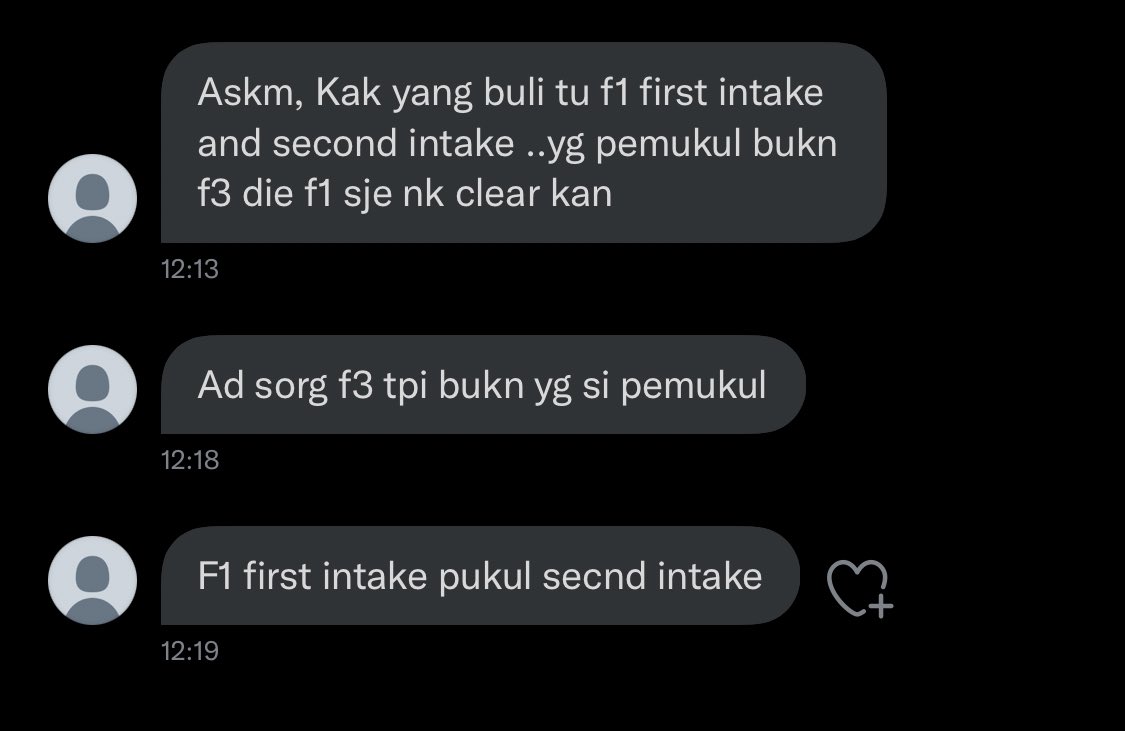 Netizens: 'Do something!'
Netizens were extremely disturbed and upset by the video, with many requesting the police to lodge an investigation.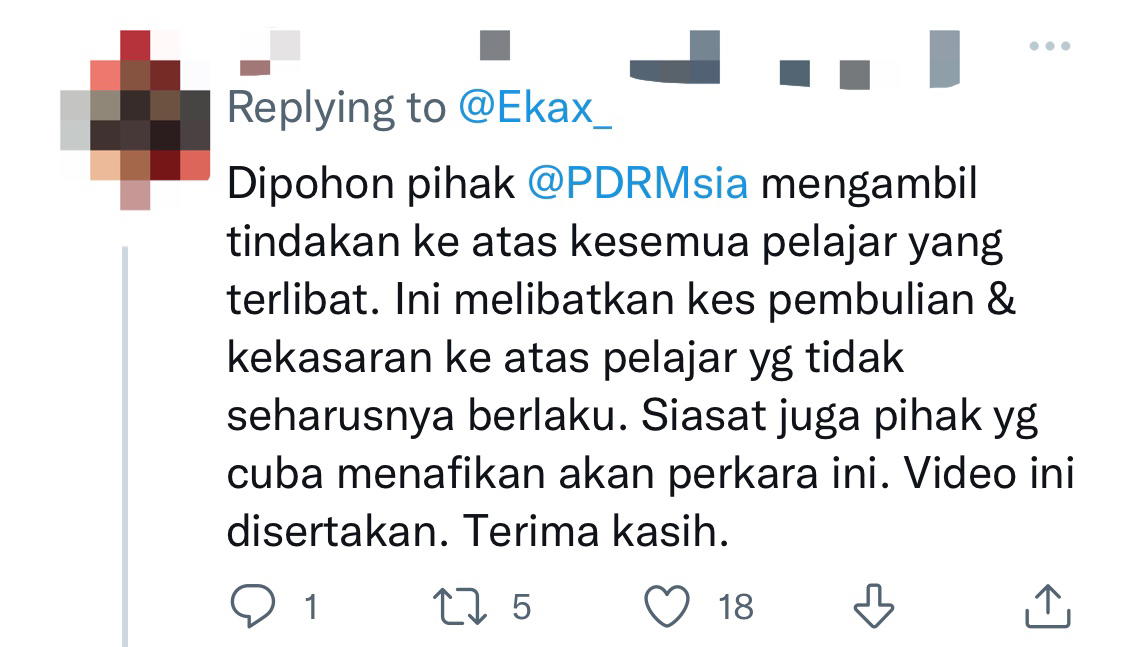 Some also encouraged @Ekax_ not to delete the video or additional evidence she posted as they believed the bullies deserved to be exposed.


The video has also caught the attention of former Education Minister Maszlee Malik, who retweeted the footage and urged present Education Minister Radzi Jidin and the MOE to investigate.
I call upon @RadziJidin and @KemPendidikan to take a look at this issue. What's going on? In 2018-2019, MOE has worked with @UNICEF for anti-bullying campaigns. I hope this will gain more traction!
Minta @RadziJidin dan @KemPendidikan lihat isu ini.

Apakah yang sebenarnya berlaku?

Di tahun-tahun 2018-19, KPM telah bekerjasama dengan @myUNICEF untuk kenpen anti-buli.

Harap dapat disebar luaskan lagi. https://t.co/QmF0QY4MwG

— Maszlee Malik 🏴🇲🇾 (@maszlee) December 10, 2021
Cover image via @Ekax_
Editor: Sarah Yeoh