A man known as Abang Salleh, risked his life by clinging to a rope while braving the strong current of a flood to ensure that food aid reached a temporary evacuation center (PPS) at a school in Johor.
Abang Salleh risking life to save flood victims
The incident was shared in a 26-second video on TikTok by user Zurainiswarno, showing Abang Salleh holding on to the rope and persevering through the strong current to deliver the aid.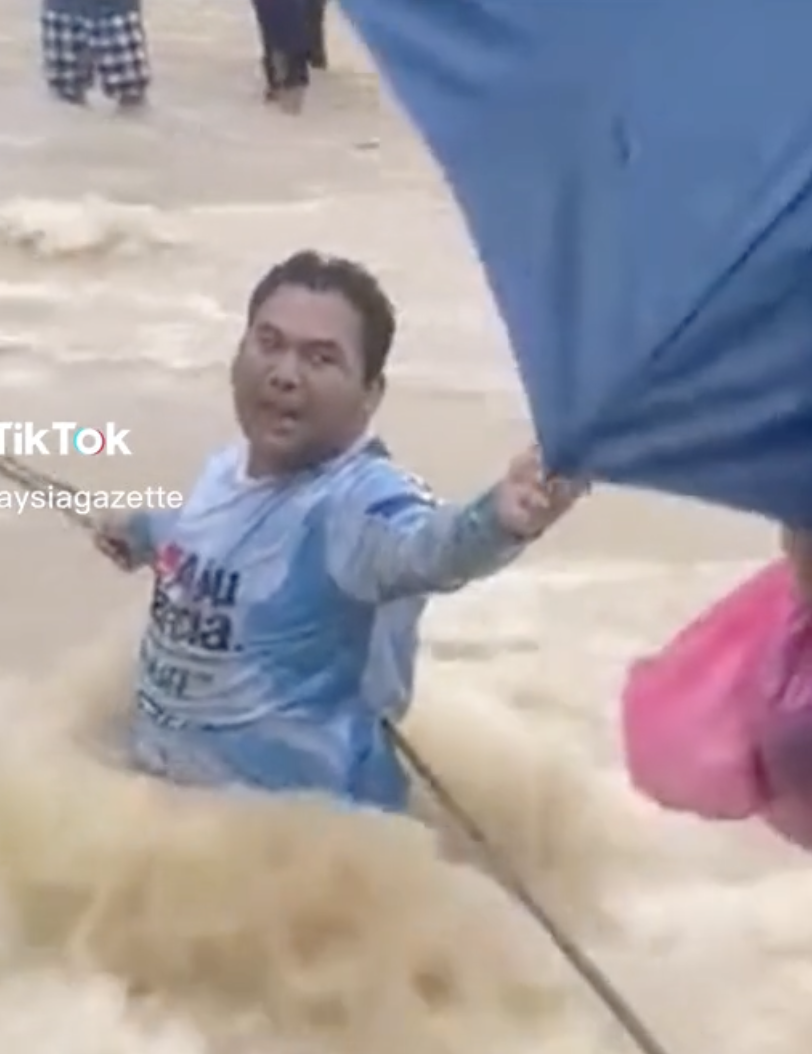 Several flood victims were also seen in the video, helping the man by holding on to the rope on both ends before reaching the gate of the school that had been turned into a PPS.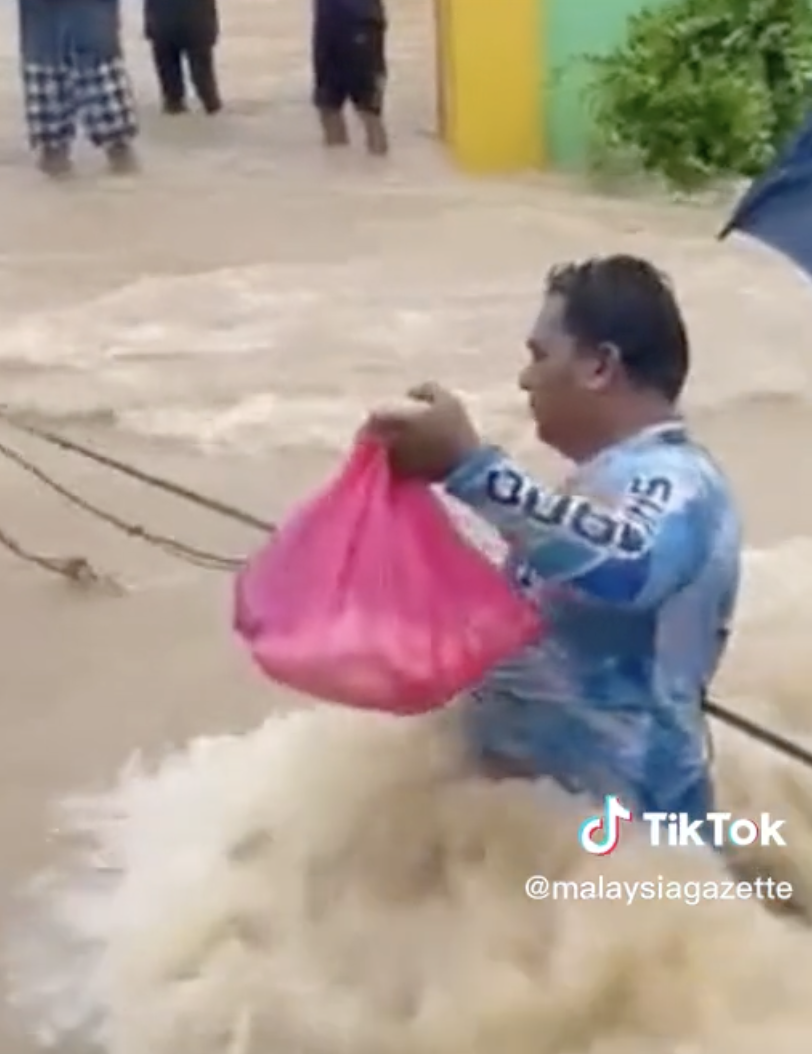 The incident is believed to have taken place at the Sekolah Menengah Kebangsaan (SMK) Chaah in Segamat, which was being used as a PPS.
Read also: "Must Have Eaten Too Much" — Teresa Kok Bashed For Insensitive Remark About Syed Saddiq's Cat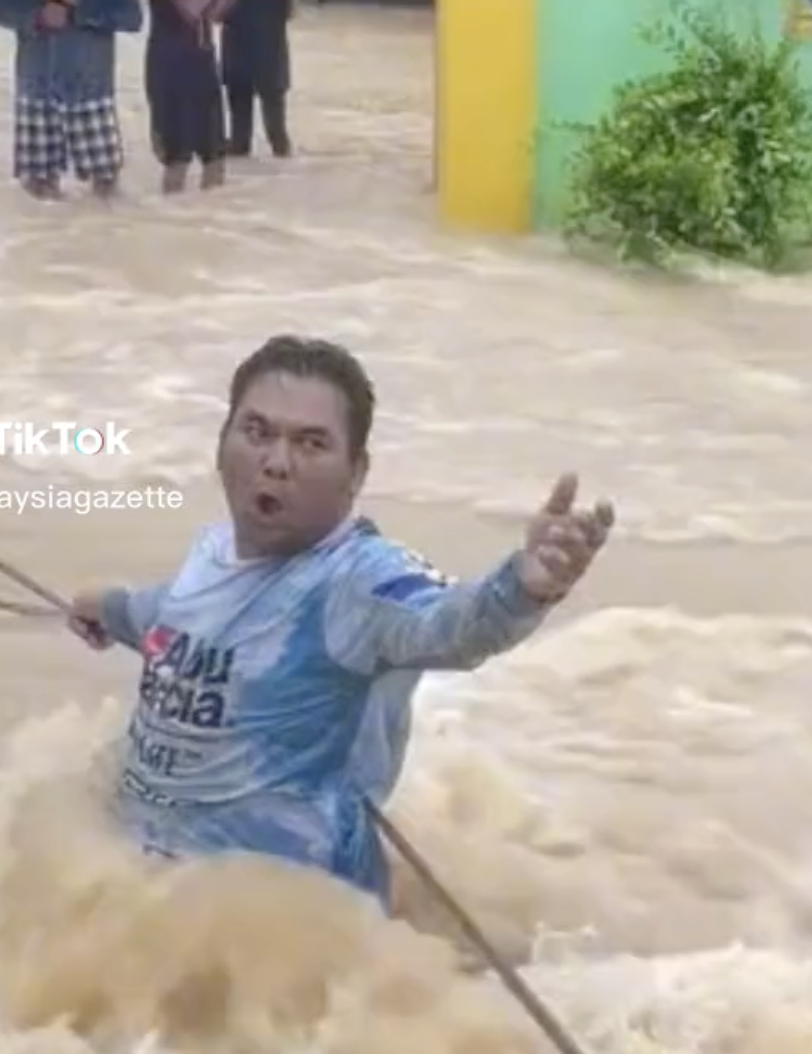 Earlier, it was reported that 236 PPS had been opened in six states to accommodate over 25,000 residents affected by the floods since yesterday.
Netizens express gratitude to Abang Salleh
As of 11:47 am, the number of flood victims recorded 27,464 in Johor, Pahang, Negeri Sembilan, Melaka, Sabah, and Sarawak.
According to the Info Bencana portal by the Department of Social Welfare, the states showing an increase in flood victims are Johor, Pahang, and Negeri Sembilan.
Meanwhile, many netizens expressed sympathy and prayers for the flood victims in Johor in the video's comments section.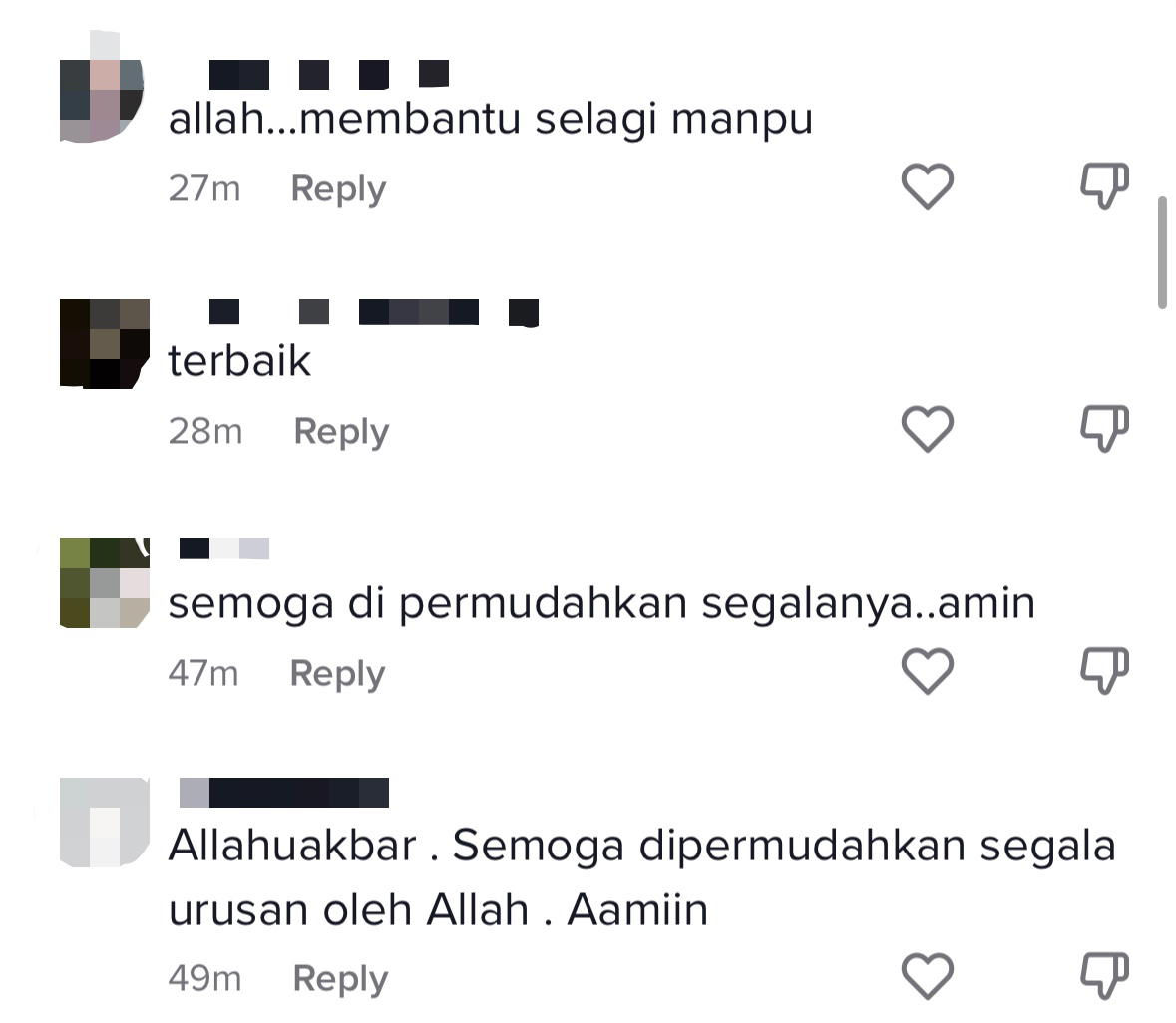 We join Malaysians in thanking Abang Salleh for his selfless act and for reminding us all of the importance of looking out for one another, especially during times of crisis!
---
It's unrelated to the article but here's our brand-new podcast – Talk Je Lah!
---
---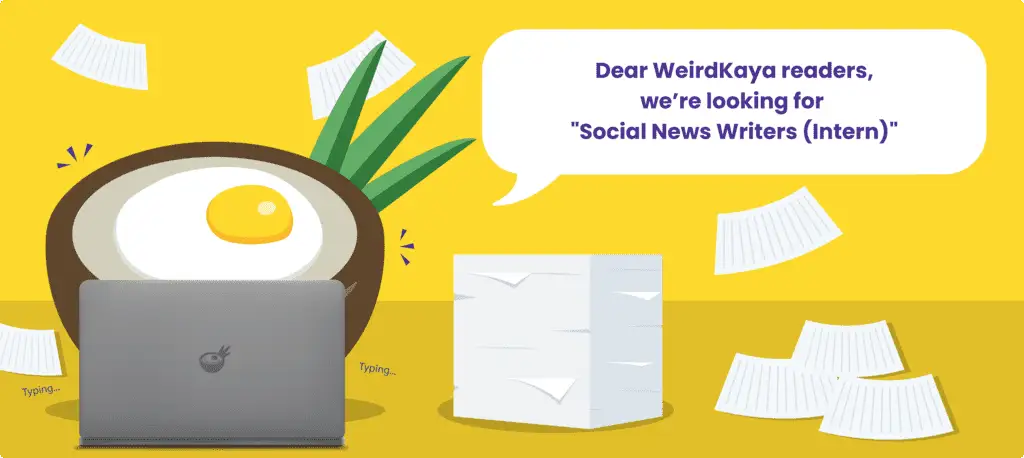 ---