On Tuesday, Muar MP Syed Saddiq dedicated a touching post on Twitter to his pet cat Toby who had passed away.
In the tweet, he said he was devastated by Toby's passing and thanked the feline for accompanying him through the toughest times, telling him to "rest well in cat heaven".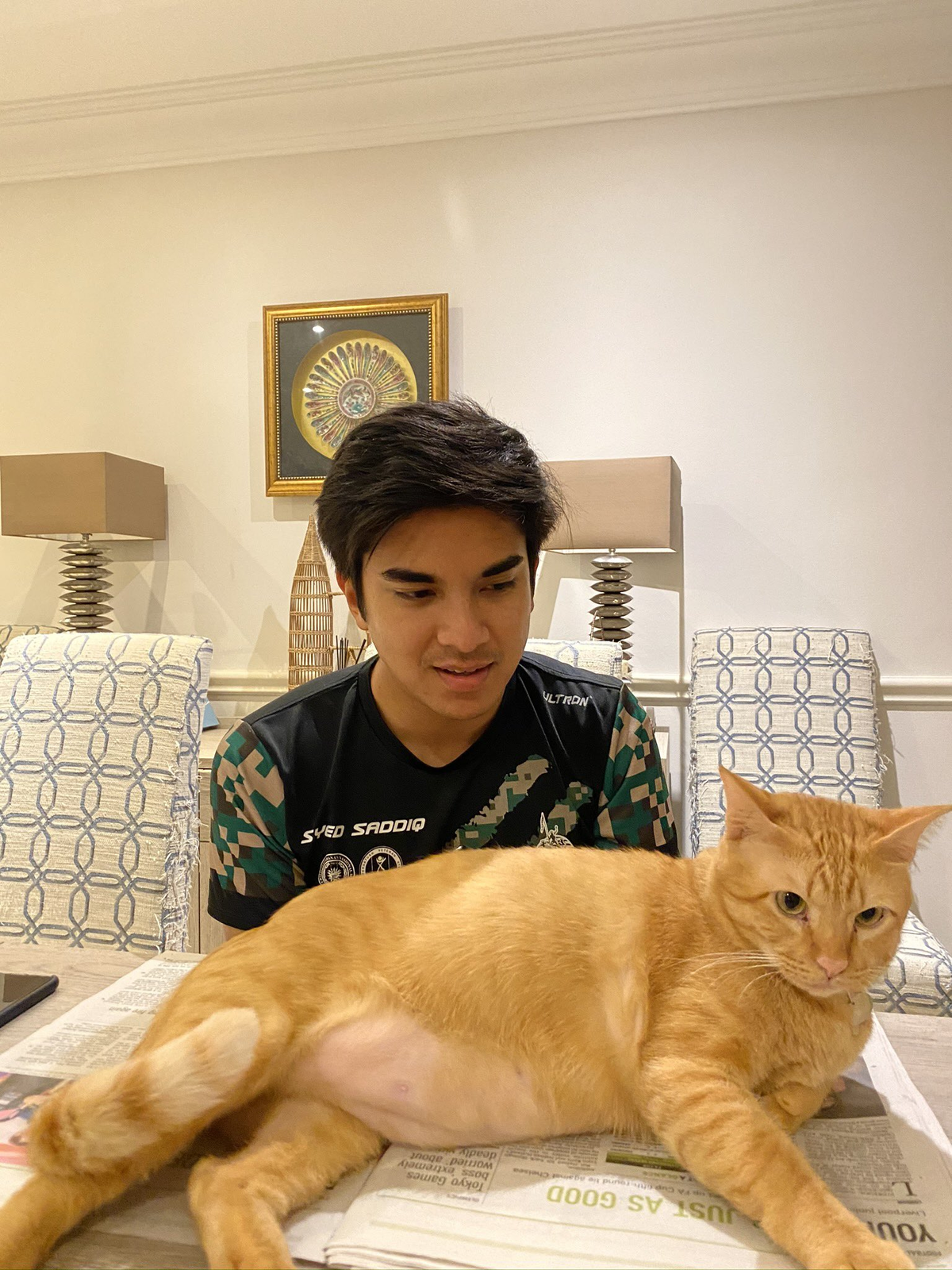 Read about it here:
Teresa Kok: 'No wonder he died so early'
While netizens shared in Syed Saddiq's sorrow over his pet's death, his fellow colleague and Seputeh MP Teresa Kok didn't seem to share the same sentiments, as seen in a now-deleted comment.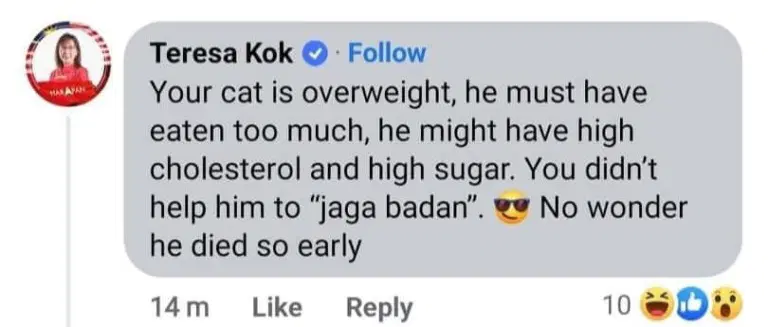 In the comment, she seemed to insinuate that Toby's death was caused by an unhealthy lifestyle and weight problems.
Your cat is overweight, he must have eaten too much, he might have high cholesterol and high sugar. You didn't help him to "jaga badan". No wonder he died so early.
'She's talking Kok!'
Suffice to say, netizens were unhappy with Kok's insensitive remark and criticised her for it.
"Lucky she's not selected to be minister by PM DSAI…she talks Kok (cock)!"

"If you have nothing nice to say, DON'T! Especially to a pet owner in grief. How untactful!"

"This is a typical Chinese aunty's comment."

At the time of writing, neither Kok nor Syed Saddiq have responded to the online furore.
But whatever it is, remember this: If you have nothing nice to say, don't speak at all!
READ ALSO:
---
---
---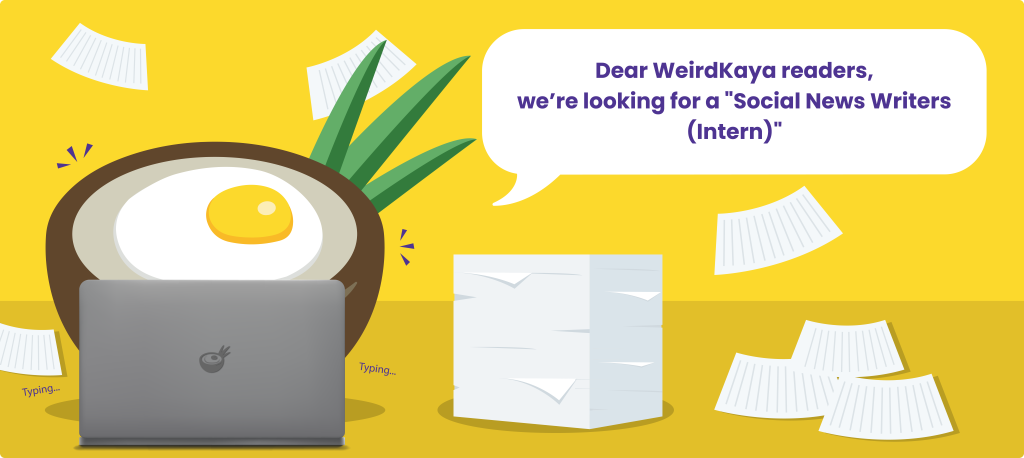 ---