An 81-year-old man in Thailand broke hearts online after it was revealed that he became a taxi driver to support himself after his daughter went missing for months.
The incident was first shared by Facebook user Bamböla Rachs and has since gone viral on the Internet.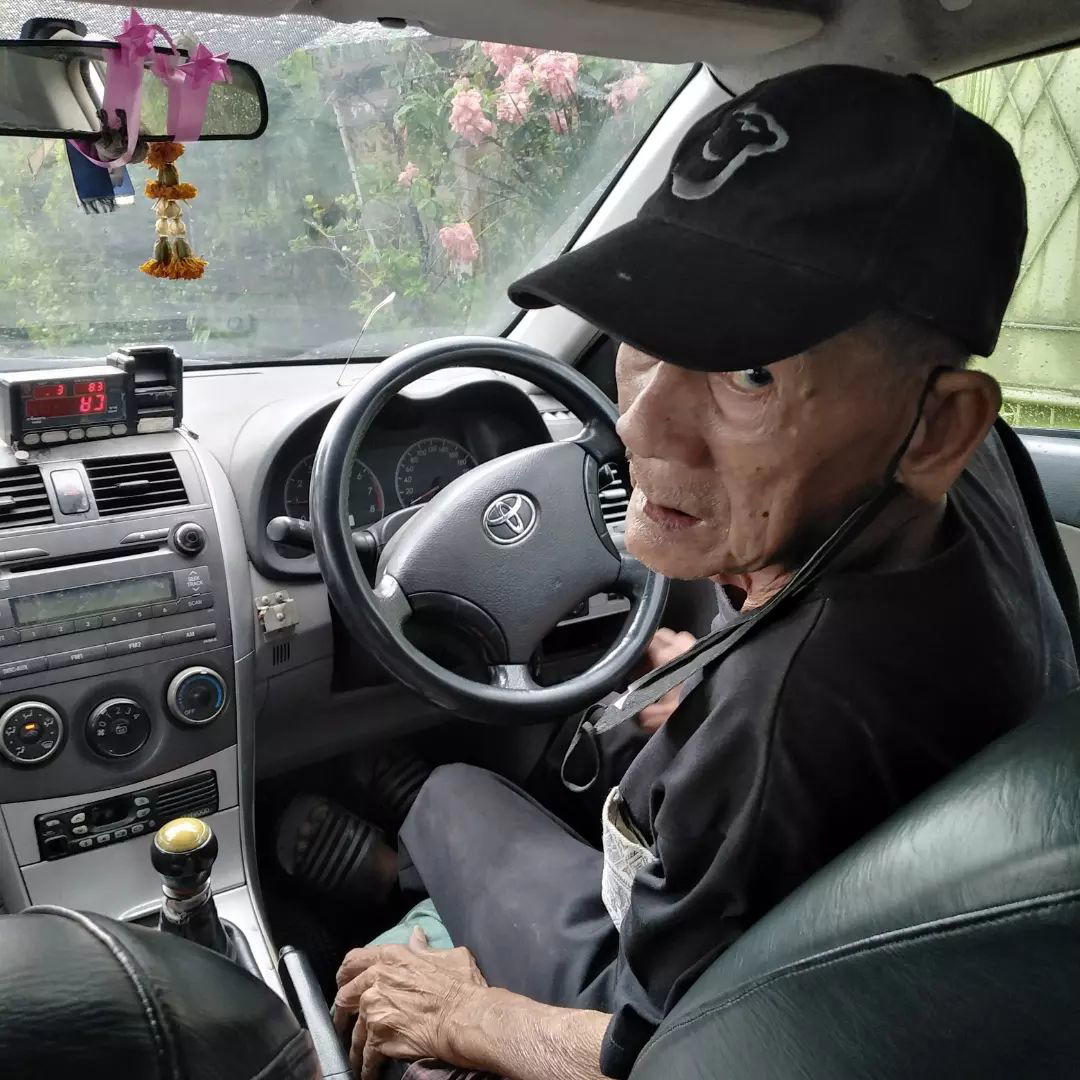 According to his post, he crossed paths with the older man during a rainy day and had an inkling that it was going to be an extremely slow drive.
"It was raining that day and the man had a bad vision. As for the speed, there's only one word to summarise it — SLOW! He also moved his car 10 seconds after the traffic light turned green."
He also wrote that his heart was pounding in his chest as he was very concerned about the man's driving skills.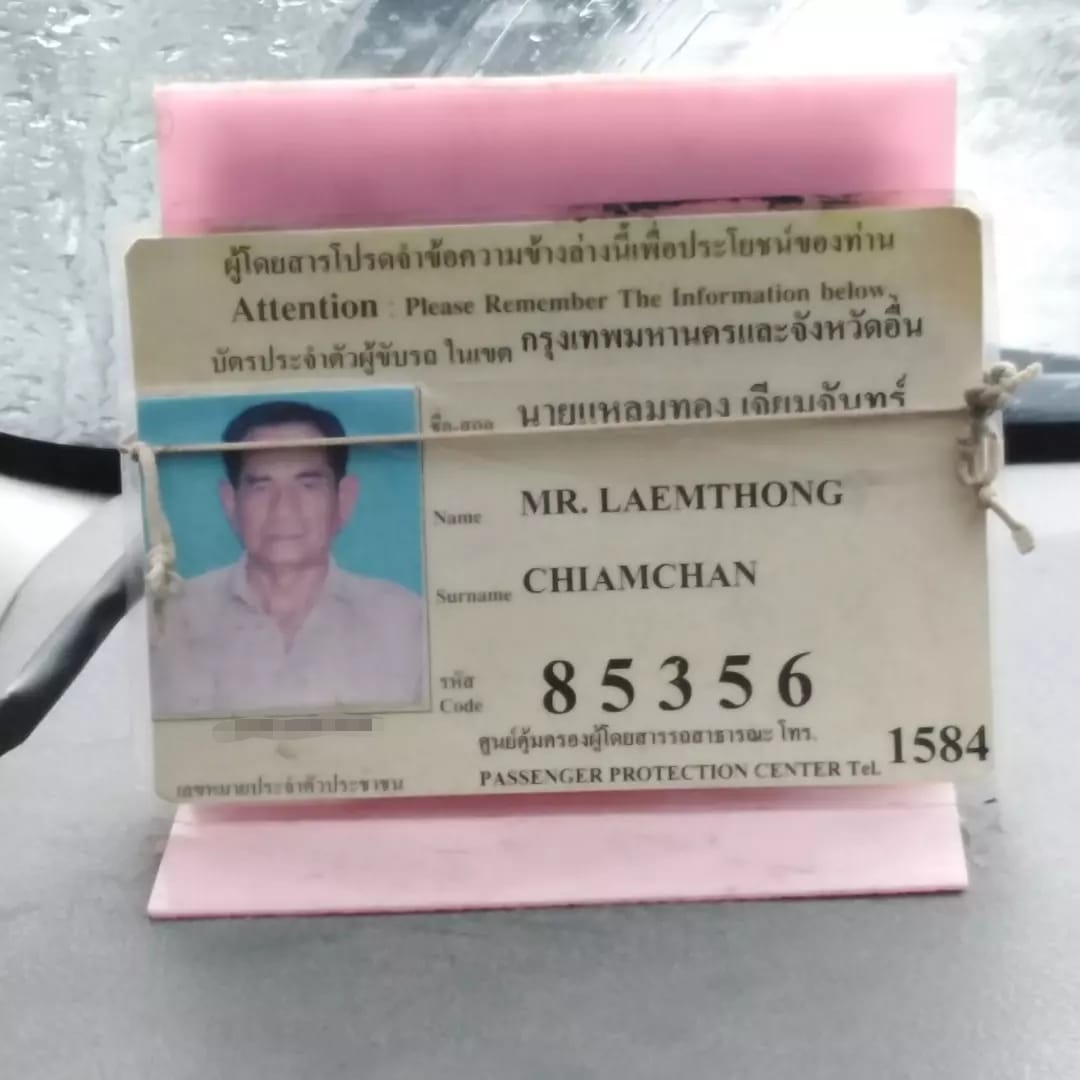 'Help me to find my daughter, can you'
Noticing Bamböla's reactions, the man apologised to him before telling him of the hardship he was facing.
Read also: Body Of Thai TV Star "Tangmo" Found Two Days After Falling Off Speedboat
According to the man, he was living all by himself and had no relatives or friends to count on as they had all passed away.
I also have to support myself and earn money to pay for rent.
The man then went on to tell Bamböla that he was currently searching for his daughter who had gone missing for a few months.
"He also asked me to take a photo of him and share it online so that his daughter can find him."
No donations needed
The man added that he was in good health, has no underlying diseases, and does not want to accept donations. He also hoped that future passengers can be more understanding of his situation.
At the end of the post, Bamböla wrote that he promised the man that he would help as much as he could.
"He usually drives around Theta, Sanam Luang and Rama 8 as his house is around the area," he added.
The post which was posted on June 16, has since garnered over 18k likes and comments at the time of writing, with many netizens praying for the man to be reunited with his daughter soon.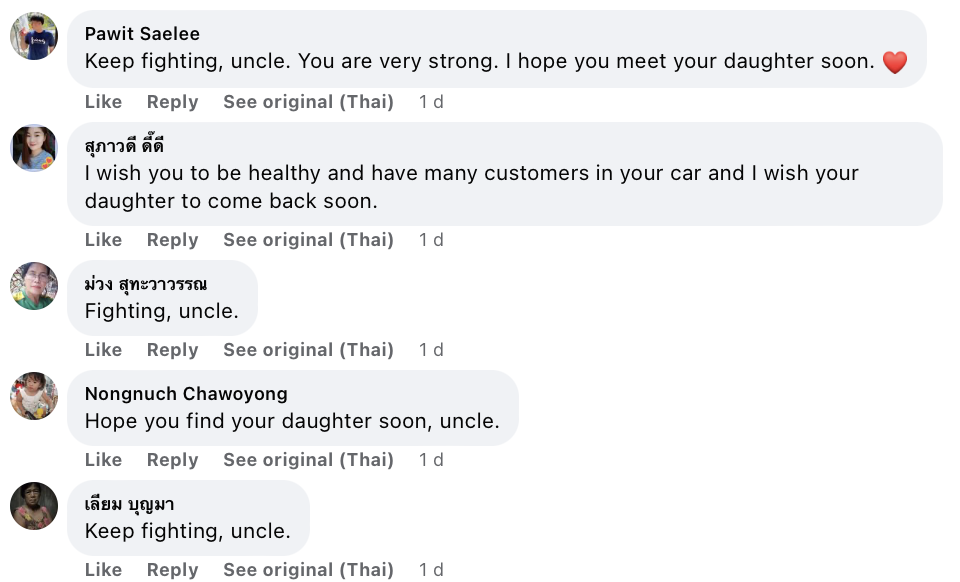 ---
It's unrelated to the article but here's our brand-new podcast – Talk Je Lah!
---
Cover Images via Fb/Bamböla Rachs
Editor: Sarah Yeoh