Ever since the beginning of the pandemic, Malaysians working in Singapore have been forced to endure two years of separation from their families due to the closing of the border.
Fortunately, with the recently implemented Vaccinated Travel Lane (VTL), fully vaccinated Malaysians are now able to return home to reunite with their loved ones without undergoing quarantine.
In a heartwarming video uploaded by Cheah Wen Jie, it showed the emotional family reunion that took place upon his wife's return from Singapore after 578 days and has since gone viral online.
'Is that really you?'
The video first starts with Cheah expressing his excitement to finally meet his wife after 578 days and showing the surprise bouquet he had prepared for her.
Seconds later, the camera then pans to his wife standing at the door while their youngest daughter stares in disbelief and shouts, "Mama?" and their eldest daughter throws her arms around her mother's neck.
An elderly woman, believed to be Cheah's mother-in-law, displayed a rollercoaster of emotions as she first laughs loudly before her face slowly darkens. As Cheah's wife tries to hug her, she then shouts "Why did you lie to me?" and pushes her away lightly.
Thankfully, she melts into a puddle of tears and proceeds to embrace her daughter tightly.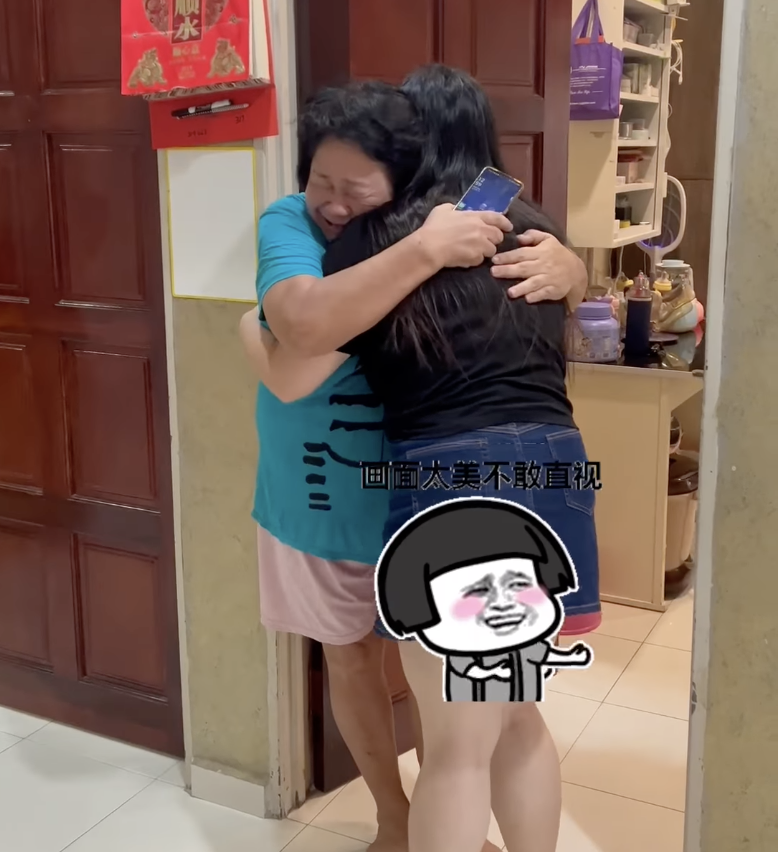 Soon after, Cheah's sister-in-law arrived at the house. They tricked her by asking her to check something out from the room, Cheah's wife is hiding.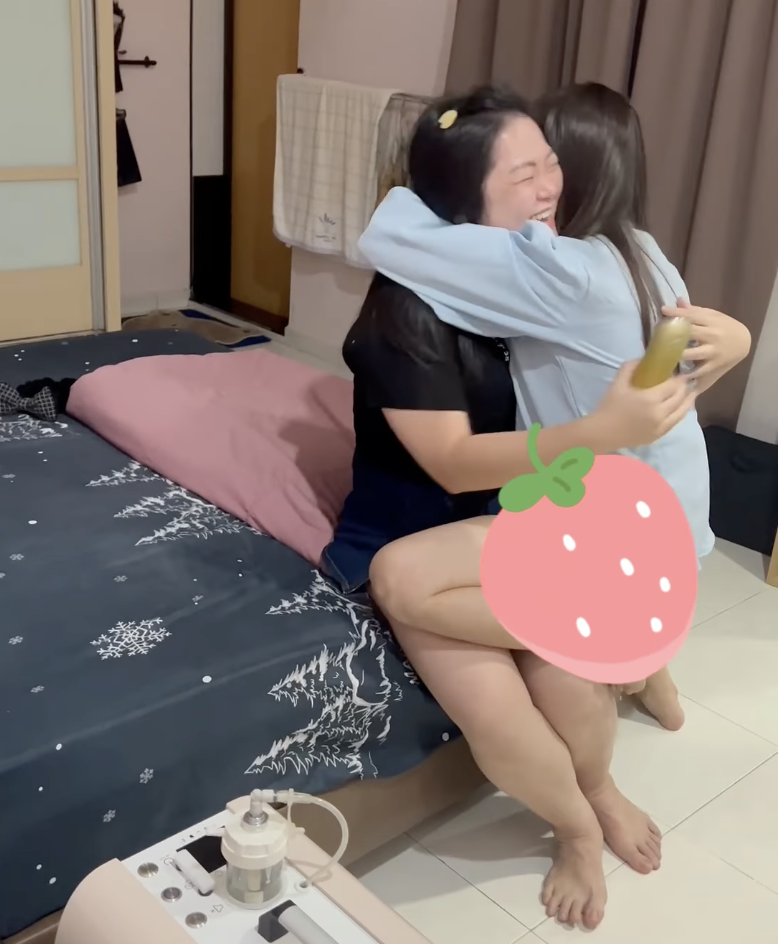 She emerged and jumped in surprise upon seeing her sister back home. After hugging her tightly, she even touched the latter's face repeatedly to ensure that it wasn't a dream.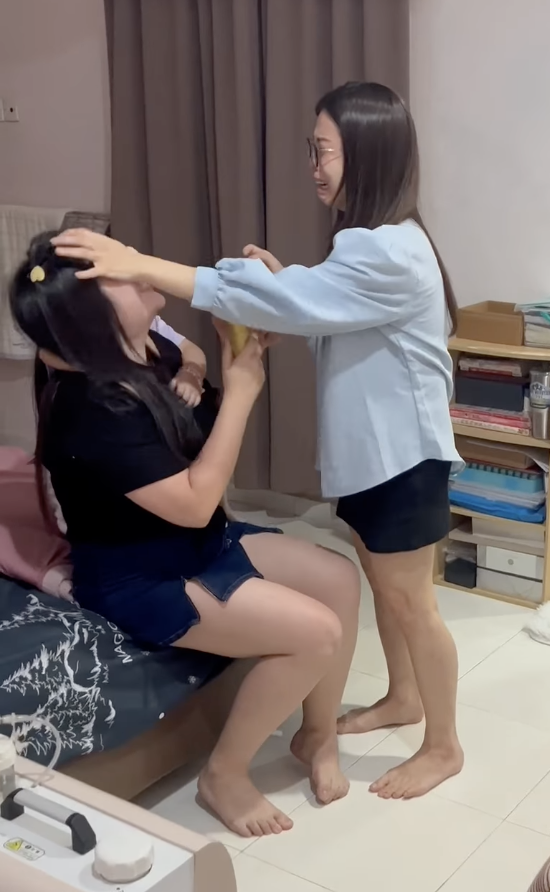 Cheah then ends the video by saying that he hopes every Malaysian working outstation will have the opportunity to reunite with their families especially with Chinese New Year drawing near.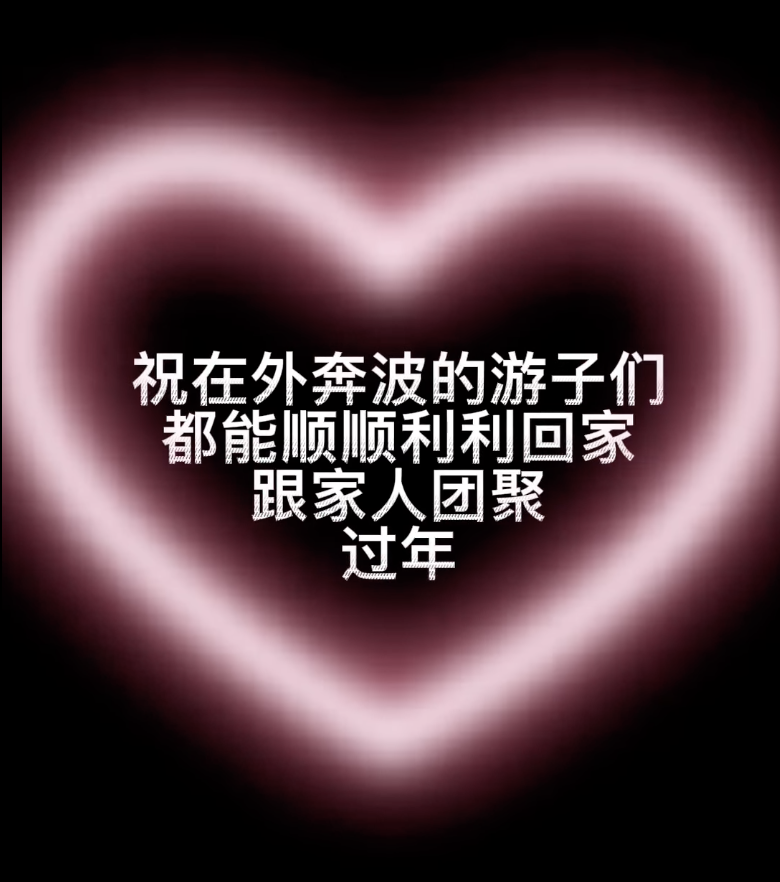 The video has since touched a chord within the hearts of netizens, where it garnered over 18k likes, 1.5k comments and 6k shares at the time of writing.
Watch it here!
Here's wishing everyone a safe and happy reunion with their loved ones soon!
Read also:
Cover image via FB/ Cheah Wen Jie
Editor: Sarah Yeoh