With many international artists coming to Malaysia to perform, many have invested their time and money to ensure that they enjoy the best concert experience ever.
However, it was nothing but a cacophony of complains and dissatisfaction following Billie Eilish's highly anticipated concert at the Bukit Jalil stadium yesterday.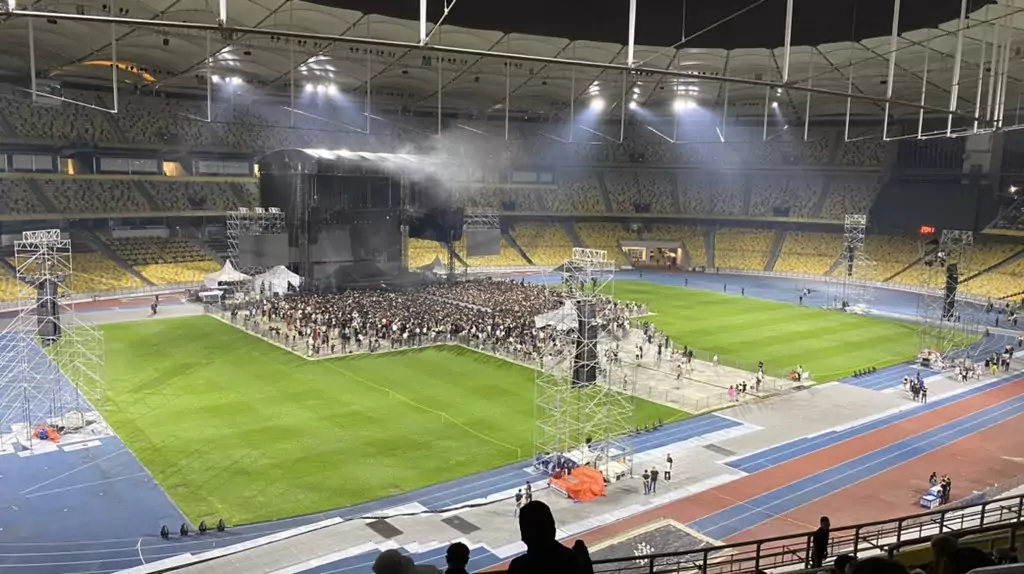 Poor seating and sound system
According to photos and videos posted on social media, fans who purchased Cat 2 seating zones for RM500+ were left bitterly disappointed after they were forced to watch the star perform from afar.
And this wasn't because there wasn't enough seats, but simply because no seats were placed on the field and running track.
Entah la, first time pergi concert yang rasa tak puas hati. Beli cat 2 yang harga dia RM500+ sebab tu antara seated yang paling dekat dengan stage la kan. Sekali jauh sundal, dah la tak bawak teropong. Rasa macam tengok bola ye. Lepas tu … pic.twitter.com/aI5kOTIEzF

— Azfar Heri 🇲🇾 (@Azfarheri) August 18, 2022
They also complained that because of the seating arrangement, they were unable to see Billie Eilish with their phone cameras despite zooming it to the max.
On top of the poor seating arrangement, fans also claimed that the poor sound system didn't allow them to clearly hear what she was singing onstage.
'Imagination vs reality'
In light of the overall farcical handling of the concert, netizens have since taken to social media to poke fun at it.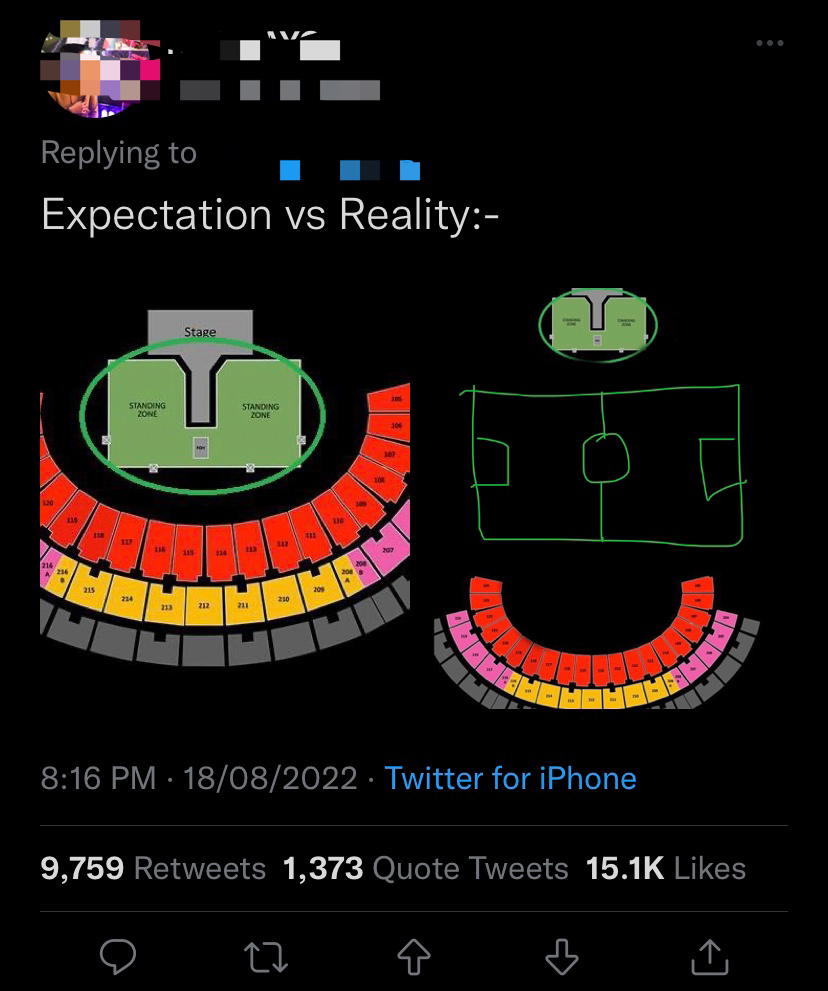 Korea organiser vs Malaysia organiser maybe malaysia organiser can start learn from other country ye 😂 #HappierThanEverMy pic.twitter.com/bekYGyZp7A

— ⁷ (@hananotpark) August 18, 2022
They also urged the organiser to do a better job for all upcoming concerts that are slated to be held at the Bukit Jalil Stadium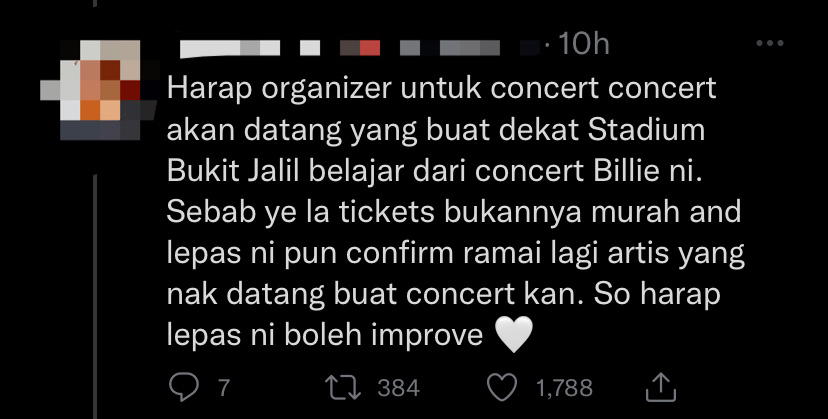 ---
---
Cover image via Twitter/@connerylazenby