Yesterday, we reported of two incidents where netizens recorded themselves making fun of the Persons with Disabilities (OKU) community in a distasteful manner.
Read the articles here:
Police: 'An investigation is ongoing'
Sentul District Police chief ACP Beh Eng Lai confirmed that a police report has been made against the two said videos at noon yesterday (Dec 9).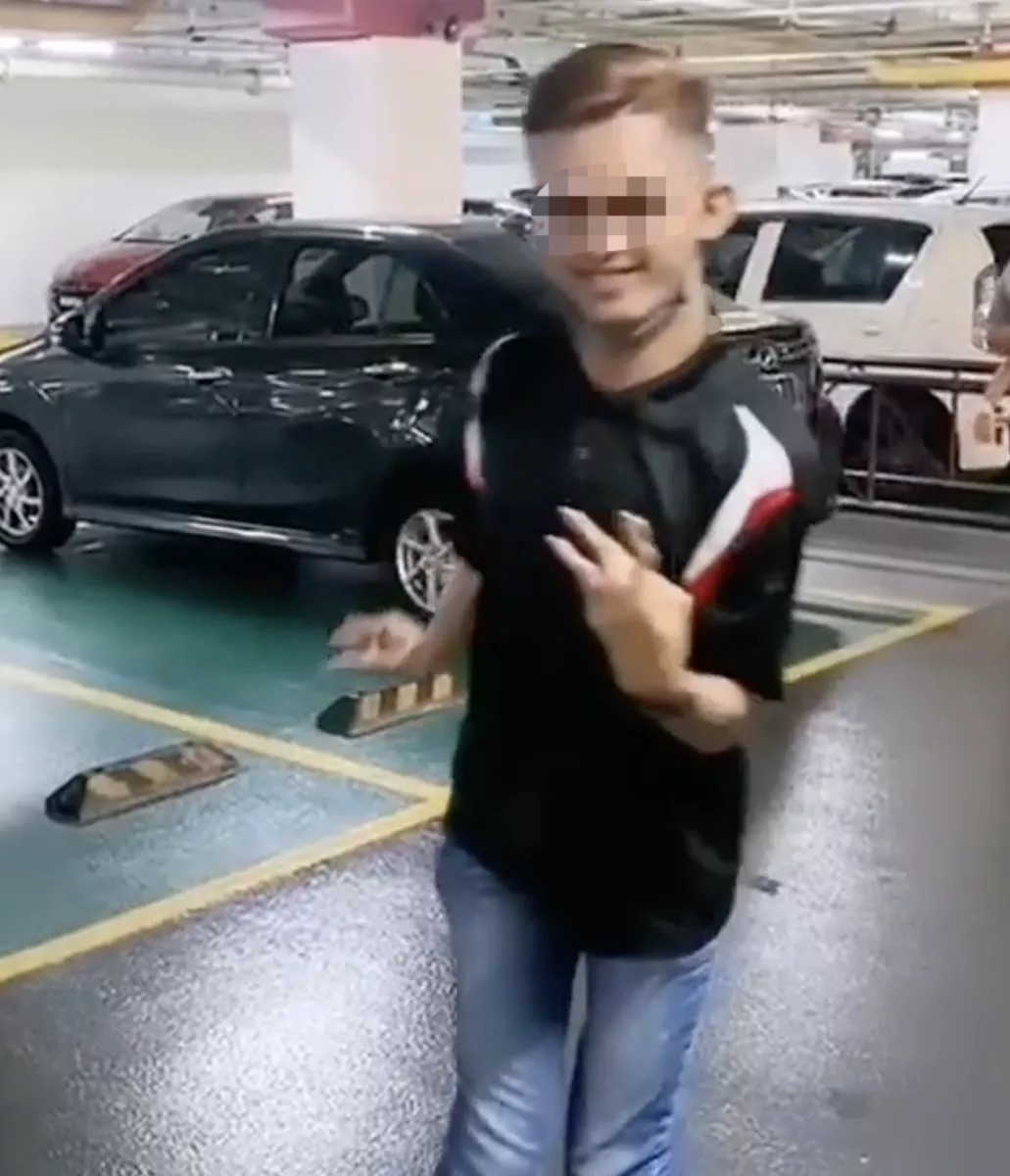 In a press release, Beh said that preliminary investigation revealed that all the individuals involved in the videos had misused facilities designated for the OKU community and actively discriminated them.
The first video was taken by two men who pretended to be disabled and made fun of the OKU car parking lot at Mid Valley Megamall, Kuala Lumpur.

They were also found to have discriminated against the OKU community by acting like them after successfully parking their vehicle in a OKU parking lot and also used rude and impolite language.
"The second video involved two women who were caught abusing an OKU public toilet at a petrol station and pretended to be physically disabled while making ape-like sounds," he said.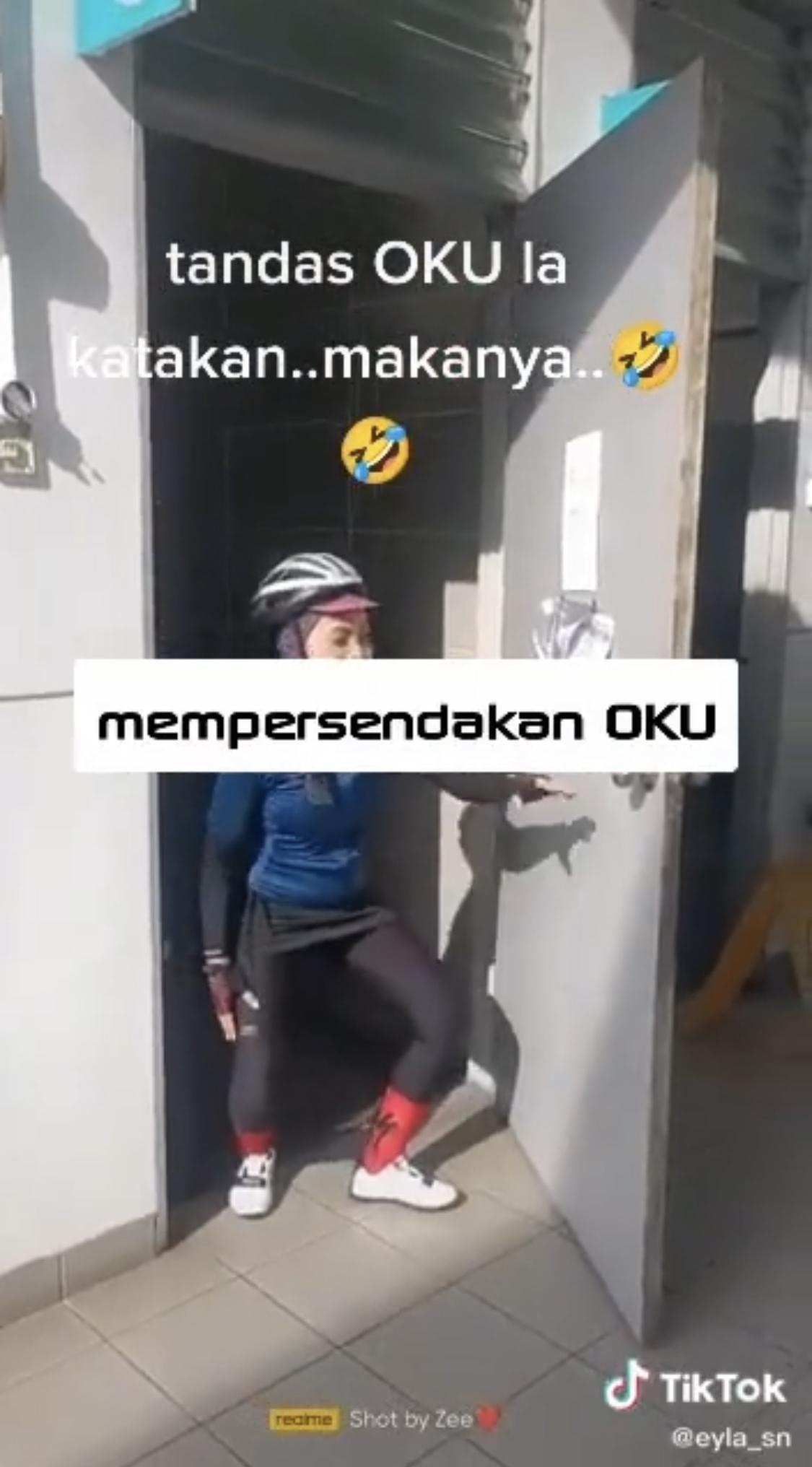 'They had publicly insulted the OKU community'
Beh added that the complainant claimed that all the individuals in the videos had publicly insulted the OKU community without remorse and used the community as a tool to gain attention on social media.
We are now in the process of tracking down all the suspects based on the information provided," he said.
The case is now being investigated under Section 504 of the Penal Code and Section 233 of the Multimedia Communications Act for intentional insult of a community that will disrupt public peace and for sharing offensive content on social media.
It comes with a two year imprisonment, a fine, or both if convicted.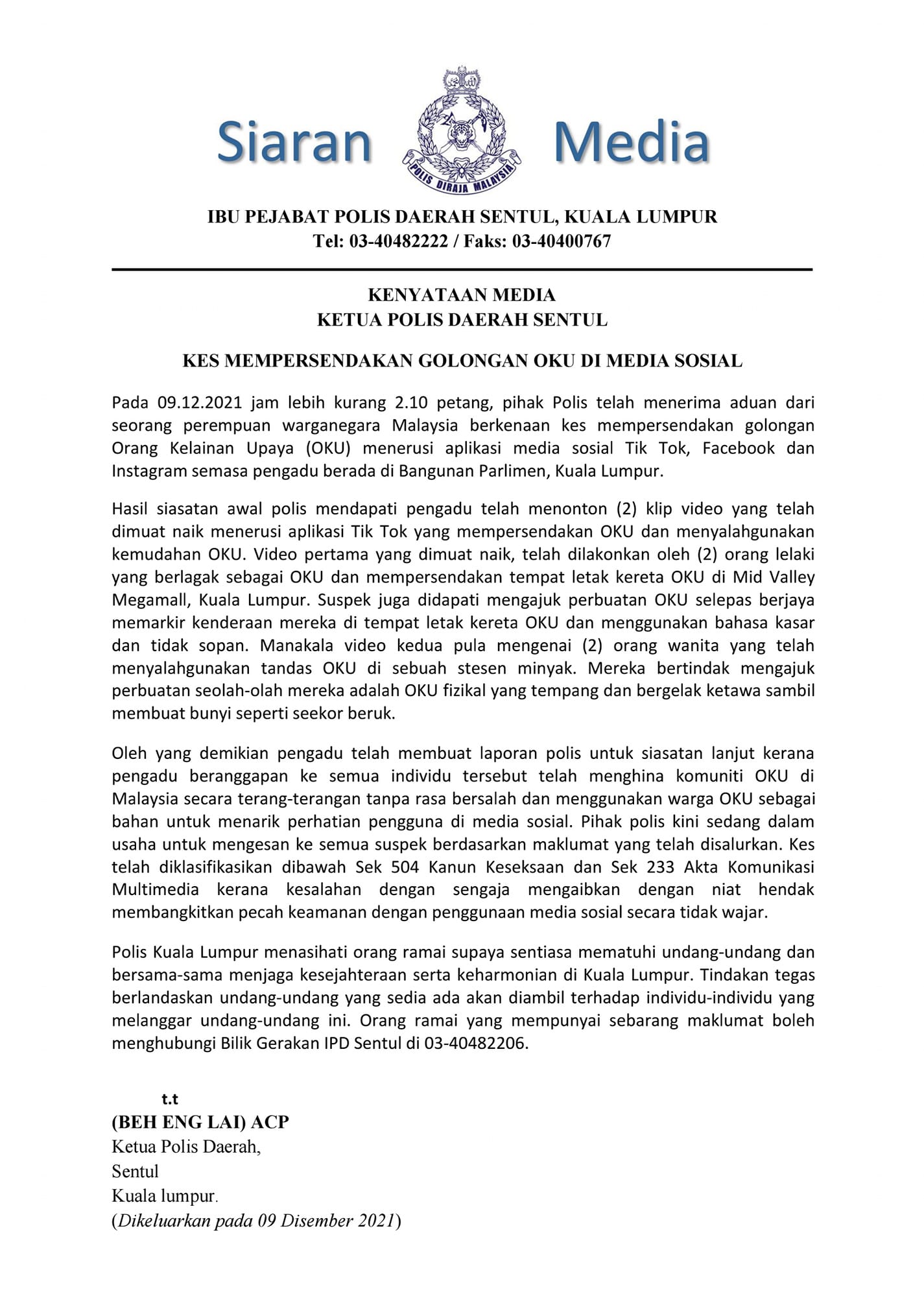 The Kuala Lumpur Police Force also advised the public to always abide by the law and maintain the wellbeing and harmony in Kuala Lumpur. Those with further information may also contact the Sentul IPD at 03-40482206.
---
It's unrelated to the article but here's our brand-new podcast – Talk Je Lah!
---
Cover Images via TikTok
Editor: Sarah Yeoh