PETALING JAYA – Getting a parking slot in shopping malls is never easy, especially during the weekends. But how low are you willing to go in order to secure a parking spot for yourself?
Two youths recently drew the wrath of Malaysians after one of them pretended to be a Person With Disabilities (OKU) in order to park their car at an exclusive OKU slot at a popular shopping mall in KL.
To make matters worse, they even filmed the entire process and shared it on TikTok, triggering a flurry of outrage among netizens.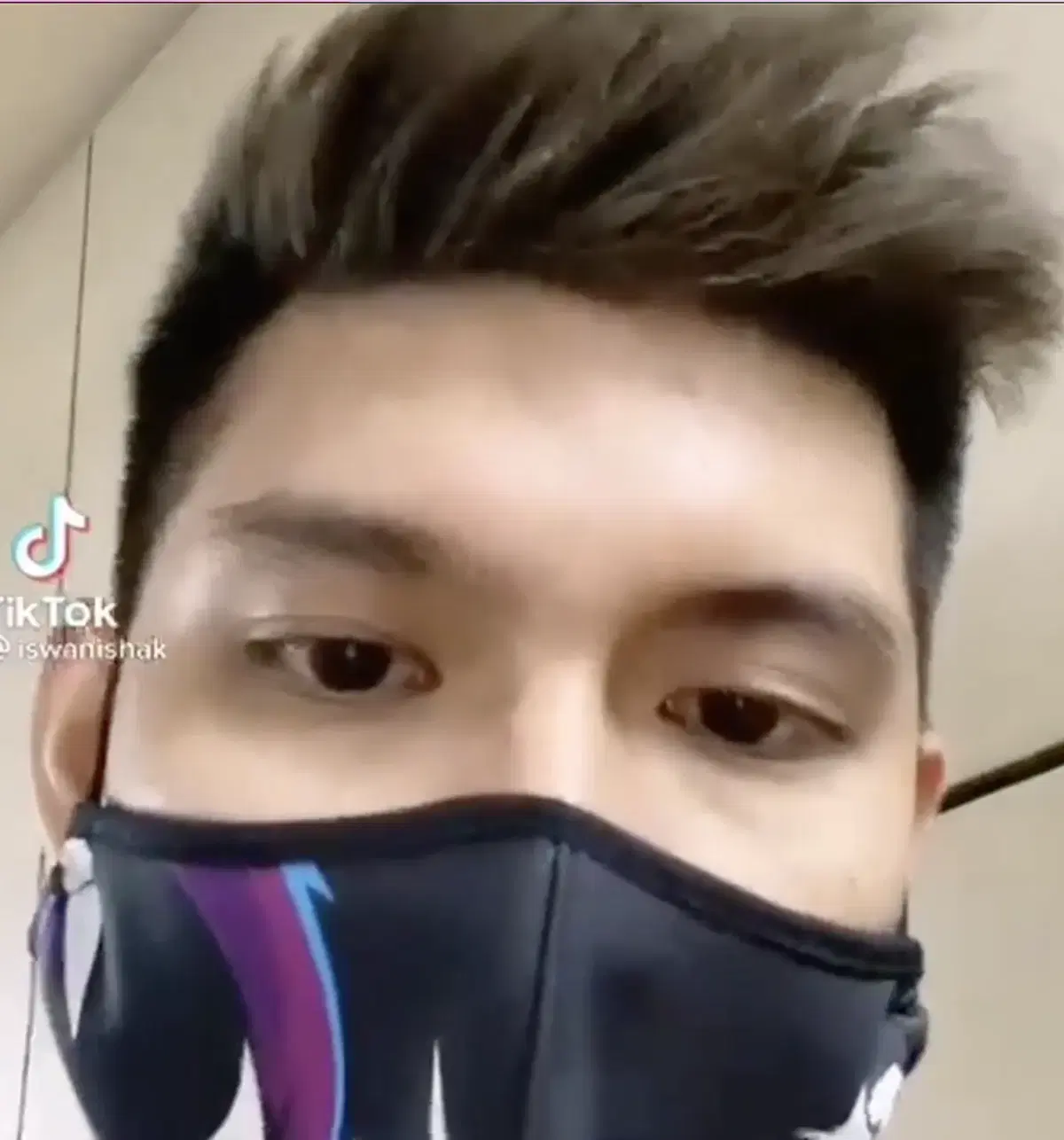 'Let me show you a 'weird' method'
In a video uploaded by TikToker @iswanishak, he first states that he was at a KL shopping mall and that it was hard to find a parking spot. However, he claimed that his friend had proposed a method that would allow him to find one easily.
But the 'method' is a bit weird, let me show you.
The camera then turns to his friend Azim, who pretends to walk as an OKU with his knees bent inwards and proceeds to slot his car into the OKU parking spot.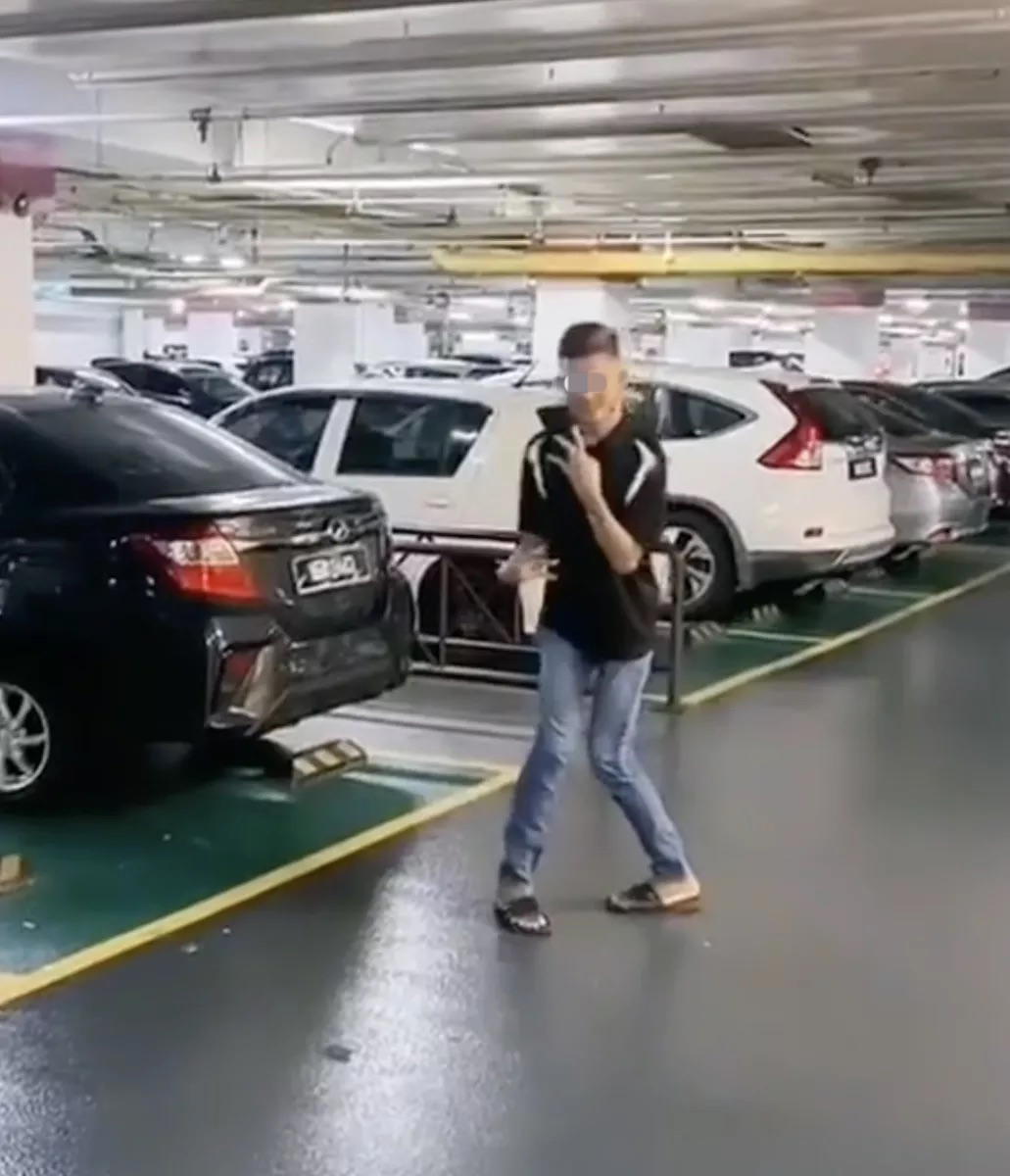 Iswan admitted that he might get 'kantoi' (busted) if the mall's security guard found out, but added that he didn't care as long as he could find a parking spot.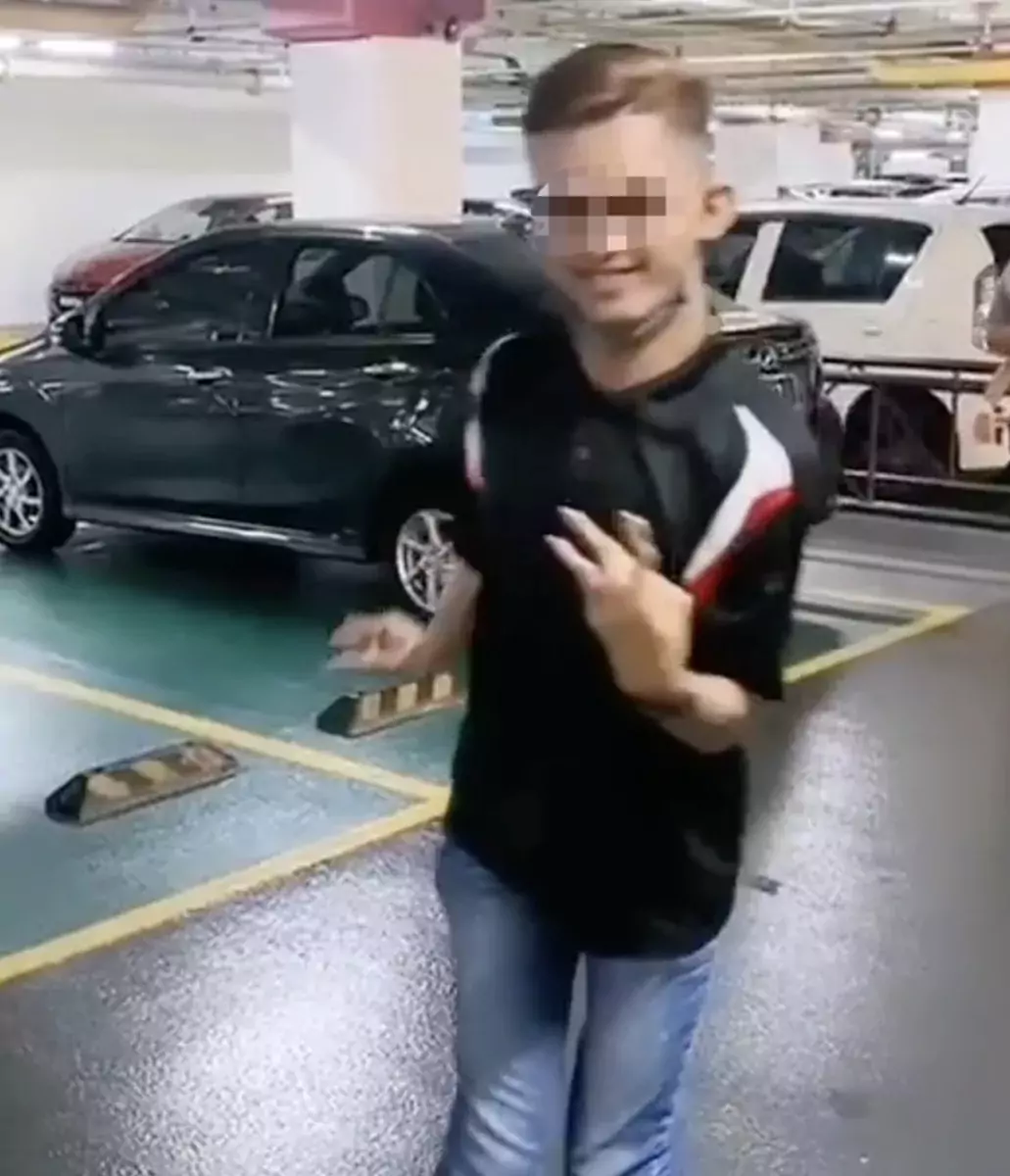 'Kurang ajar!'
The TikTok video was later reposted on Instagram by OKU Sentral president and Senator Ras Adiba, who slammed the duo as 'kurang ajar' (disrespectful) and demanded an apology.
In a separate Instagram post, she also lambasted the duo for misusing the OKU community's rights and discriminating them with their actions.
I urge them to apologise to the entire OKU community in Malaysia. Life has been hard for us as we are being looked down upon.
"[But] you two used the parking slots dedicated to us!"
At the end of the video, Adiba also advised them not to fool around with the emotions of the OKU community.
Iswan: 'It was for content only'
Following Adiba's scathing video, Iswan posted a video on TikTok apologising to the OKU community.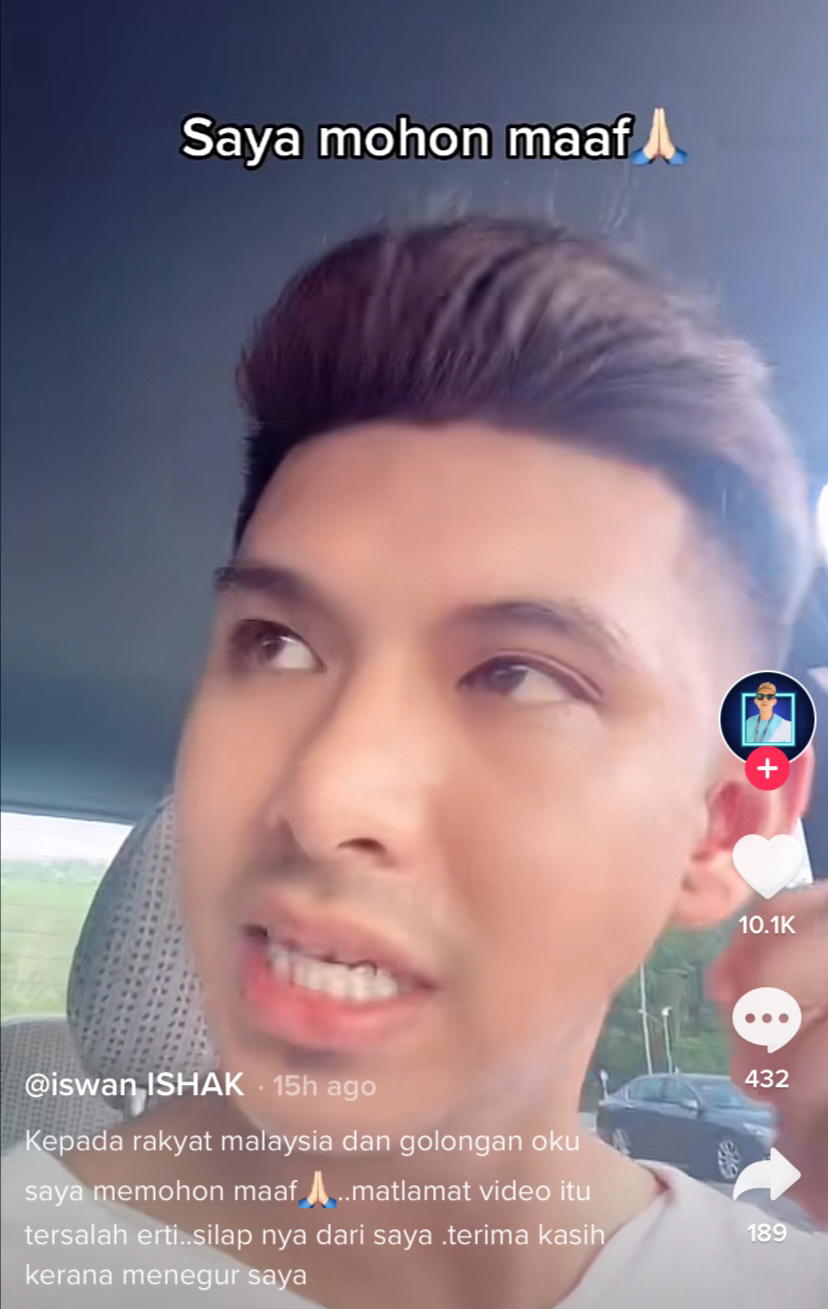 In the video, he clarified that he and his friend were doing it for 'content purposes' and did not park at the OKU parking slot.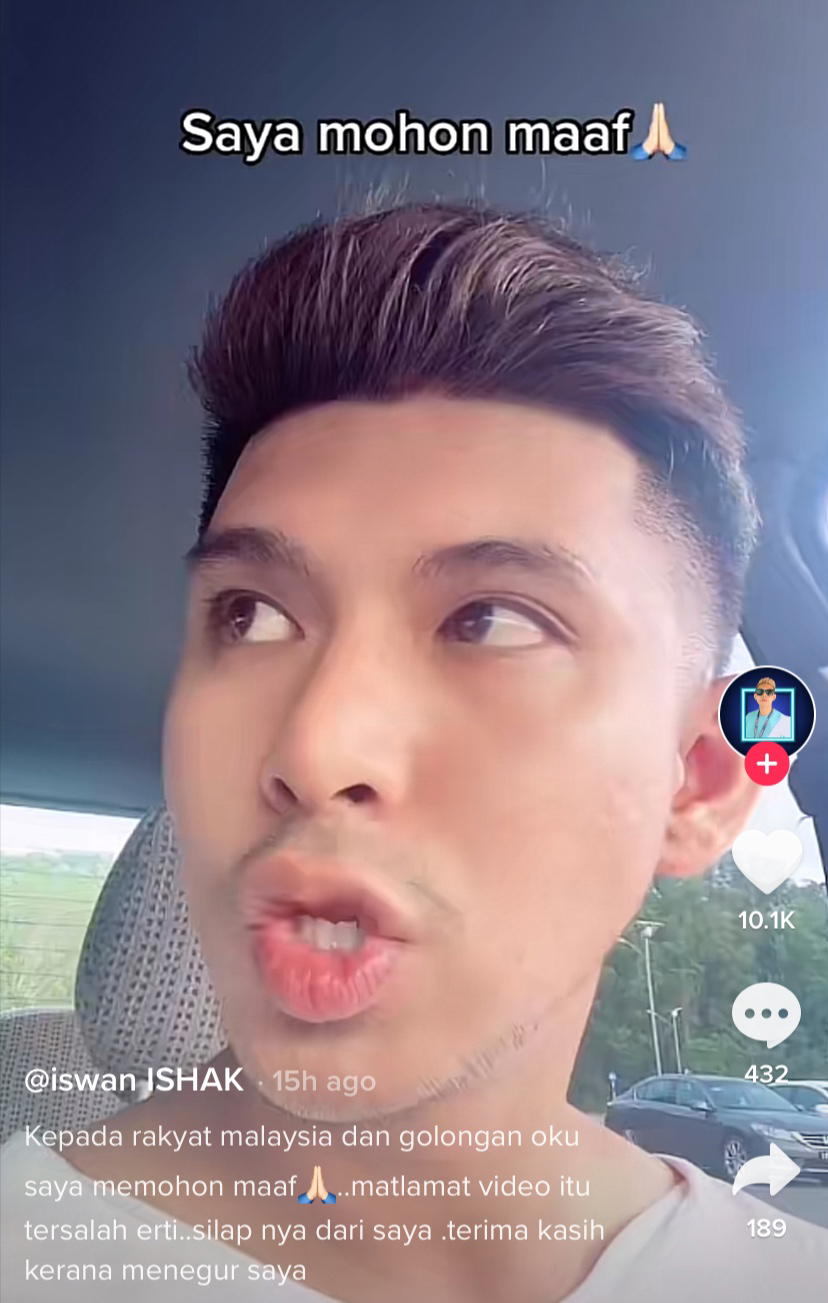 "In reality, many people also use this tactic to get an OKU parking slot," he added.
Read also: [VIDEO] Driver Pelted With Kicks And Punches After Being Accused Of Kidnapping OKU Girl
He also said that he has a friend who suffers from a disability.
However, I'm not apologising for the TikTok video, but to the OKU community who might have been offended by the video. It was never my intention [to do so].
Iswan also claimed that such issues had been in society for quite some time but the OKU community never had a chance to express their concerns.
What do you think? Comment below and let us know!
---
It's unrelated to the article but here's our brand-new podcast – Talk Je Lah!
---
Cover Images via TikTok
Editor: Sarah Yeoh