Malaysia's top university, Universiti Malaya (UM) has been ranked 8th in the latest Quacquarelli-Symonds (QS) University Rankings, the highest position yet in UM's history.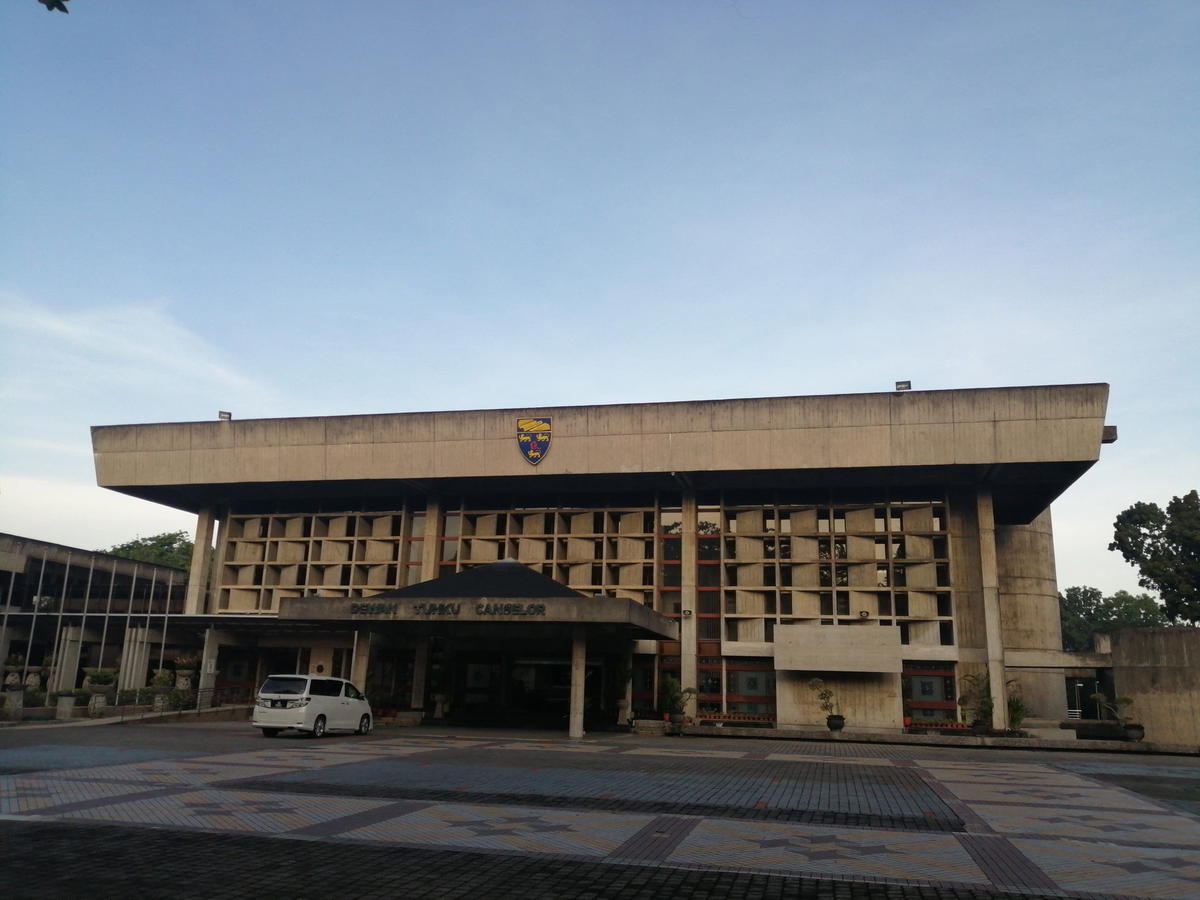 The QS ranking list features over 687 universities in 18 regions across Asia.
This year, UM ascended one rank from ninth place last year. Additionally, 24 other Malaysian universities improved their position in the latest QS University Rankings.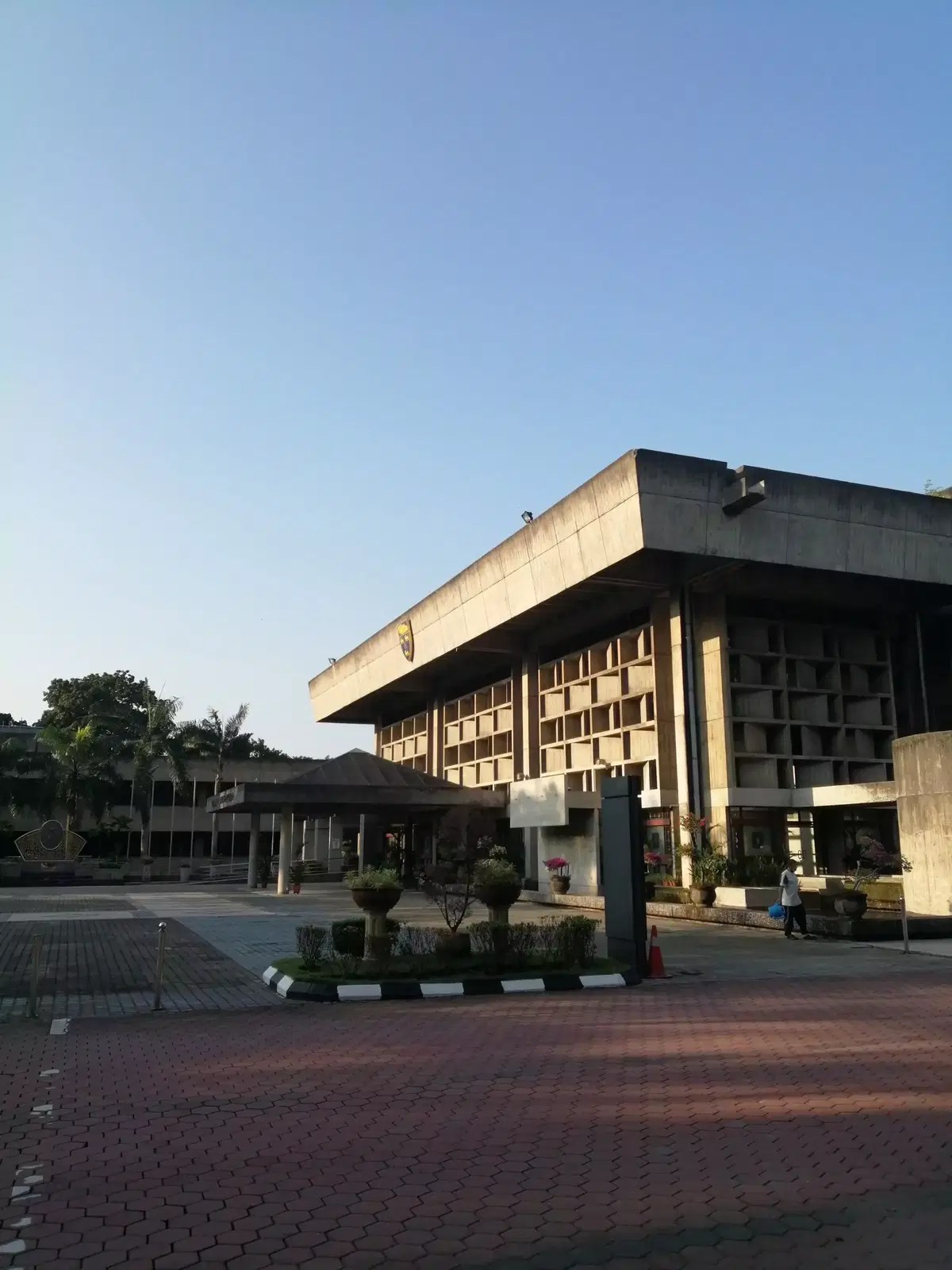 Ben Sowter, Director of Research at QS, said: "This year's results reiterate the intensely competitive, intensely dynamic nature of Asian higher education. China's best universities continue to progress, Japanese higher education is stagnating – and Malaysia remains on the rise."
Improved over 30 rankings in 11 years
In a press statement, UM shared that it has 'consistently improved its performance by over 30 places over the last 11 consecutive years'.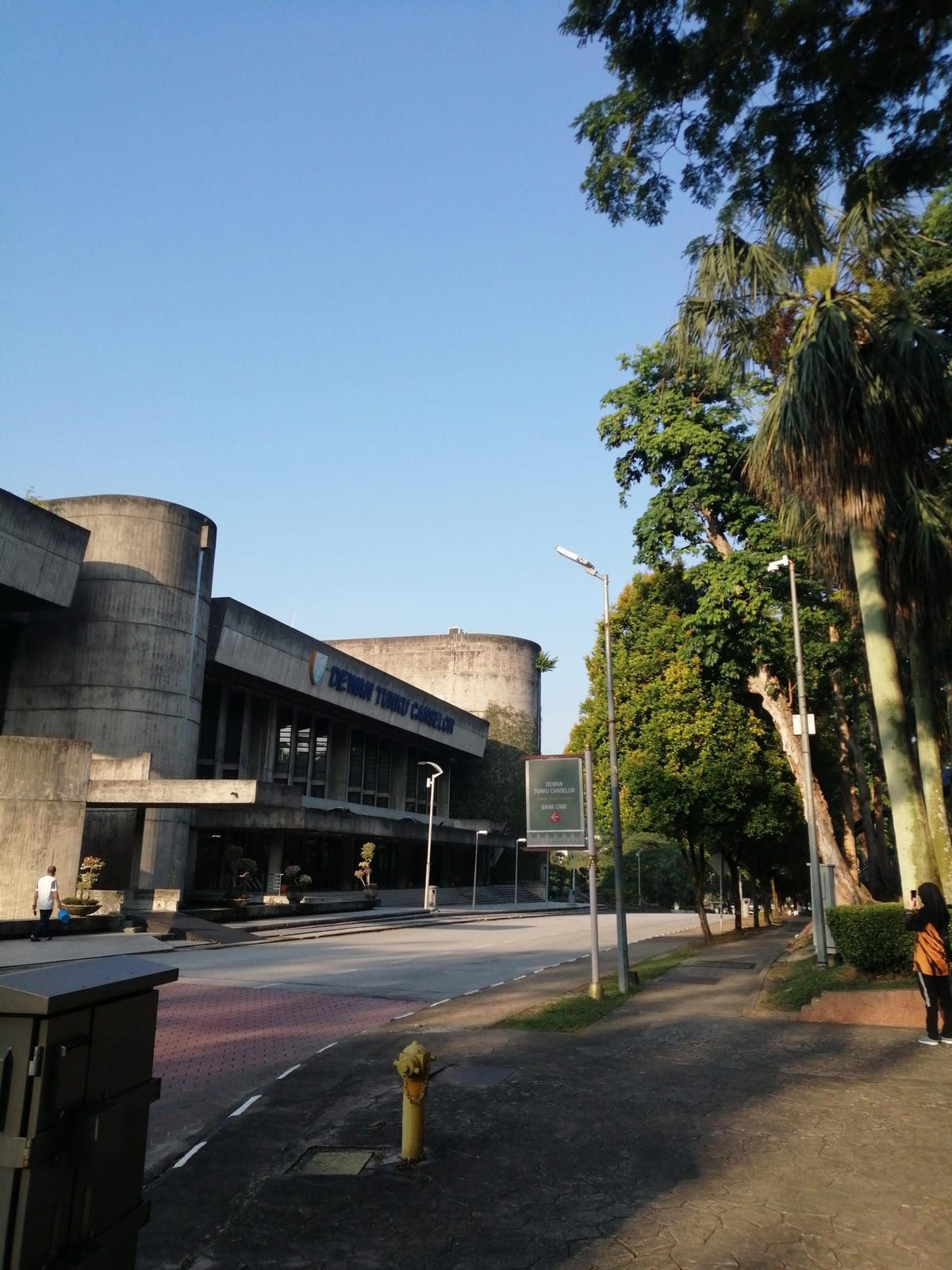 Vice-Chancellor of UM, Dato' Professor Ir. Dr. Mohd Hamdi Abd Shukor, explained that UM is seeking to explore other global options for research collaboration that will contribute to stronger global impact.
We are planning to venture to the African and Latin America region where there are many opportunities for research collaboration such as infectious disease, poverty and development studies as well as capacity building."
He added that the university has established the UM North-South Research Centre(UMNSRC) to focus on comparative studies regarding economic, political, social and cultural issues worldwide.
Read also: I Am A Malaysian Studying In A Chinese University. It's My Second Year But I've Never Been To China
The statement also emphasised that the institution will continue to work tirelessly to serve the nation in combating COVID-19.
Over the past few months, the university had turned its campus into one of the nation's vaccination centres (PPV).
Furthermore, the University Malaya Medical Centre (UMMC) is one of Covid-19 treatment centres.
Guess who tops the list, again?
Well, it's no surprise that our competitive neighbour has topped the list again. National University of Singapore (NUS) has been ranked 1st for three consecutive years.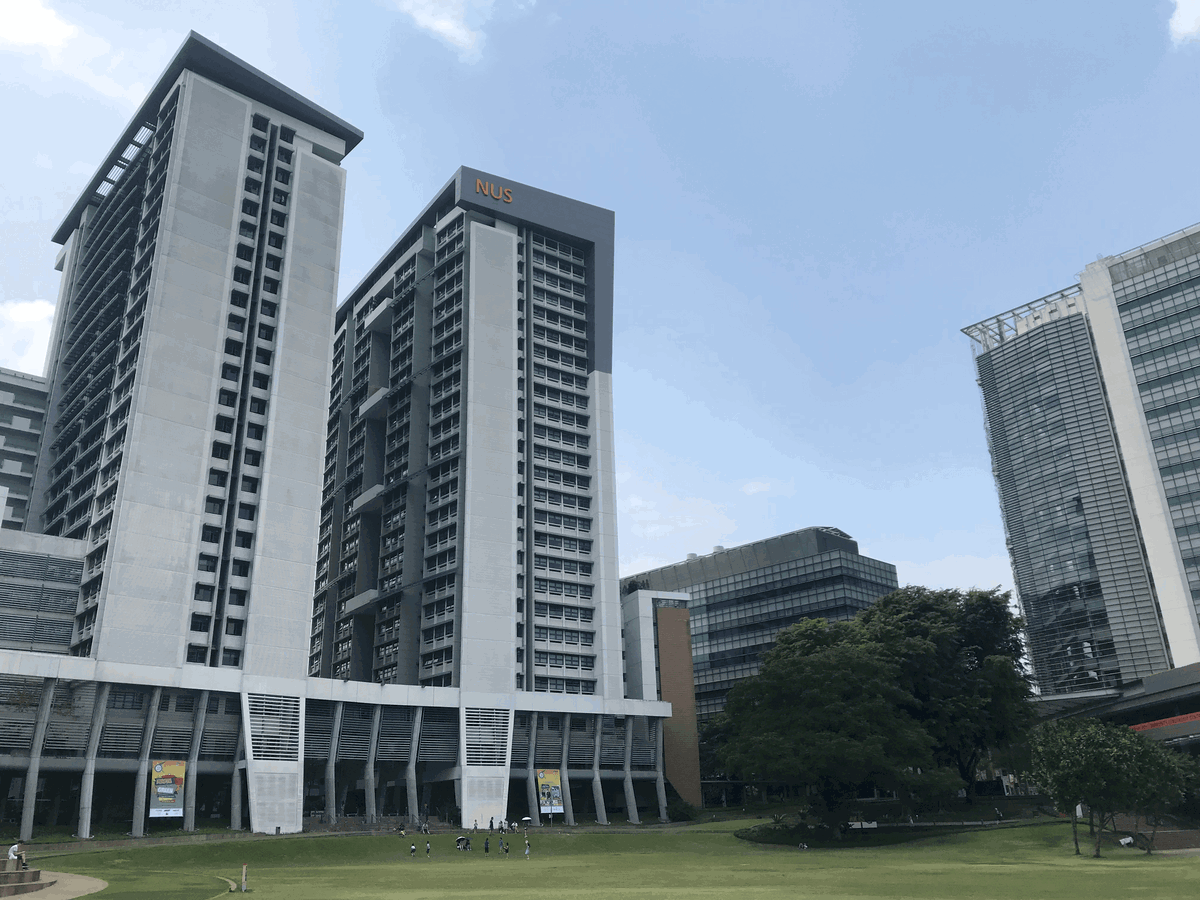 Peking University (PKU) came in second, which is the institution's highest position to date.
Check out the top 10 Asia universities here: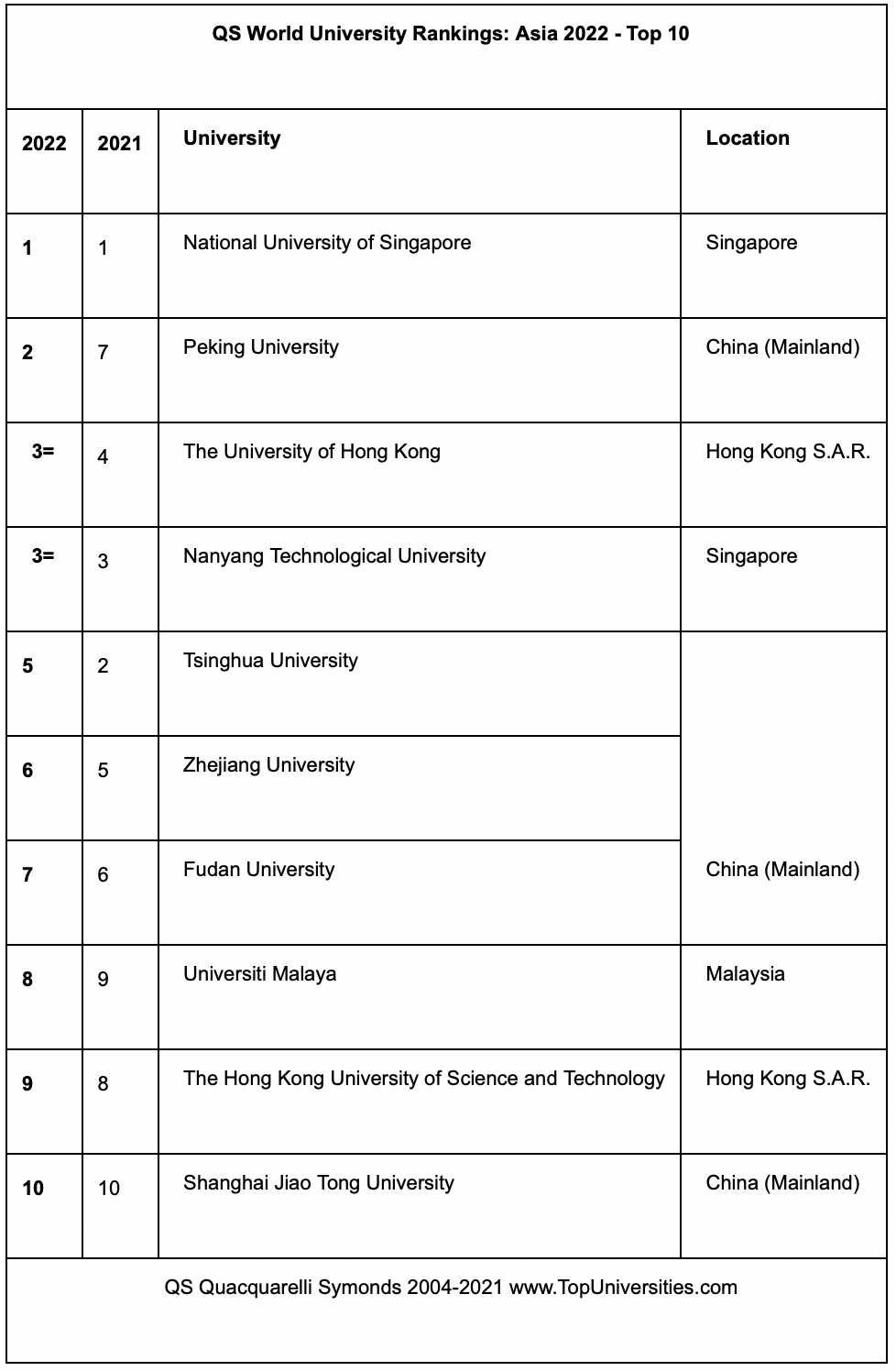 In a statement, QS also revealed that the most-represented location is Mainland China (126 ranked universities), followed by India (118), Japan (108), South Korea (88), Pakistan (47), Taiwan (46), Malaysia (36), Indonesia (33), Thailand (23), Philippines (15), Vietnam (11), Hong Kong S.AR. (9), Sri Lanka (6) Singapore (3), Brunei (2), Macau S.AR. (2), and Mongolia (1).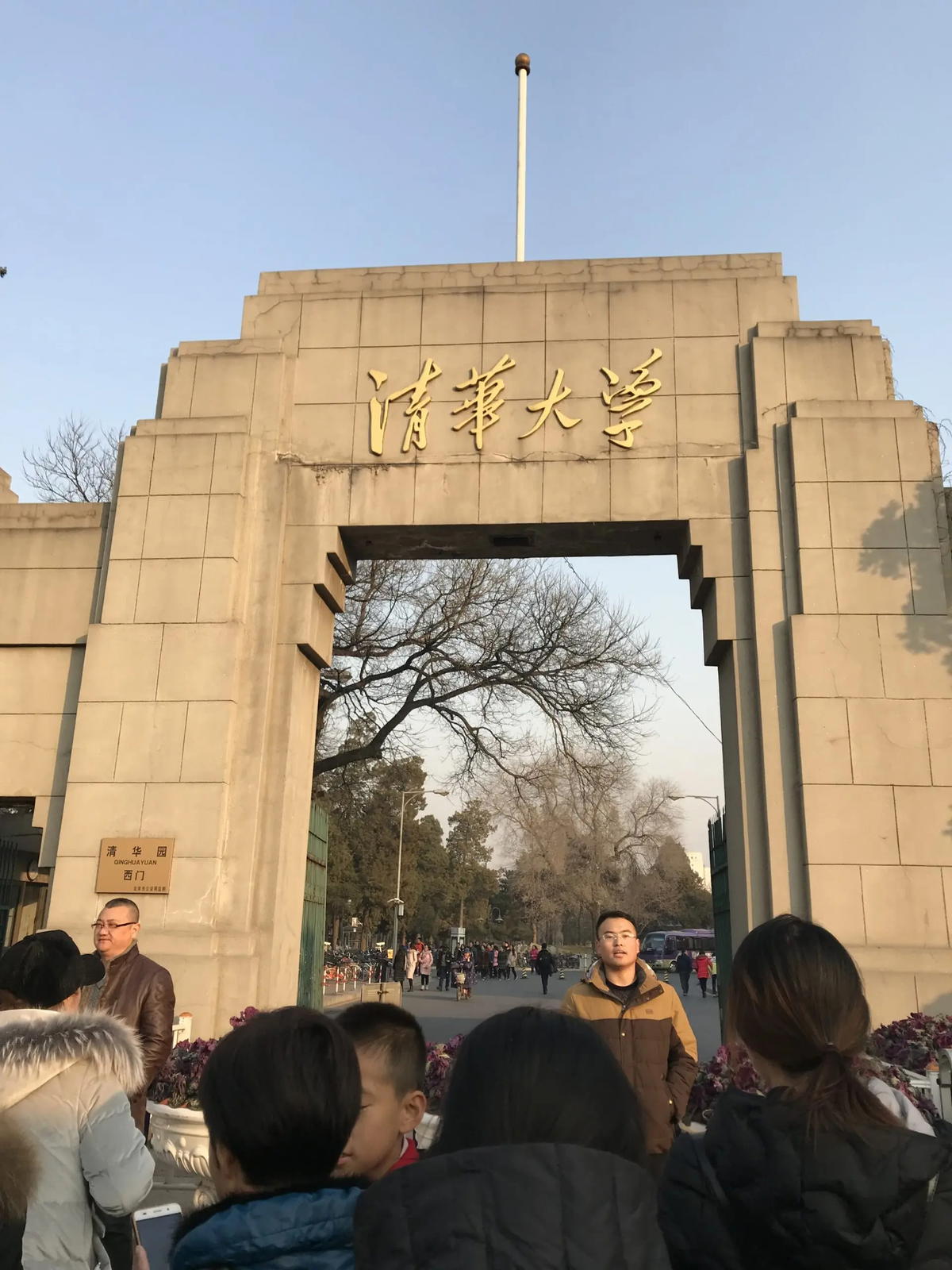 ---
It's unrelated to the article but here's our brand-new podcast – Talk Je Lah!
---
Cover Images via WeirdKaya
Editor: Grace Choong
---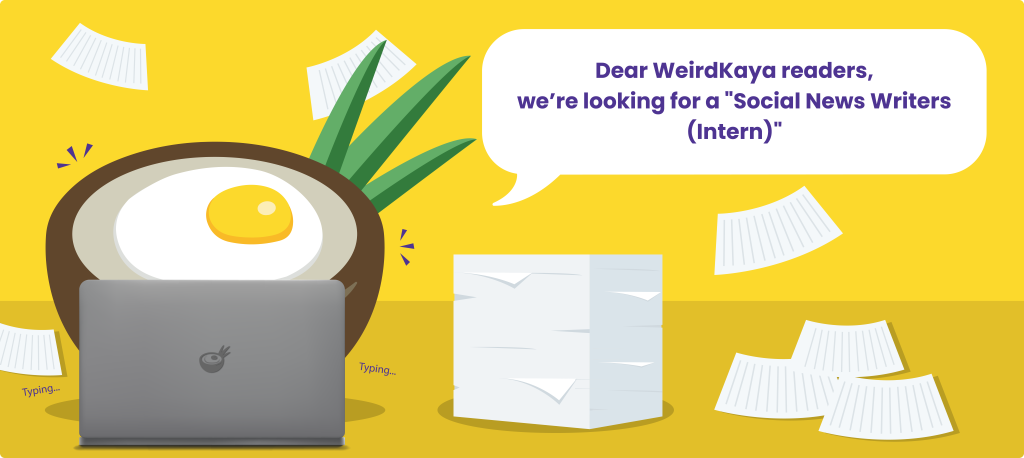 ---