United Malays National Organisation (UMNO) has agreed to be part of a unity government that is not led by Perikatan Nasional (PN).
In a statement released by UMNO secretary-gerenal Ahmad Maslan, he said that Barisan Nasional MPs have met with both Perikatan Nasional and Barisan Nasional leaders to hear about their pitch on forming a new government.
"The supreme council (MKT) unanimously decided to support and uphold the order of the King that Barisan Nasional supports and participates in the Unity Government that is not led by the Perikatan Nasional to ensure that a stable and prosperous government can be formed."
"MKThas also agreed that all the newly elected MPs from the party will accept any unity government or any other form of government that will be decreed by the Yang di-Pertuan Agong," Ahmad said.
He also said that the Supreme Council members unanimously agreed to support Ahmad Zahid Hamidi as Barisan Nasional chairman and UMNO president.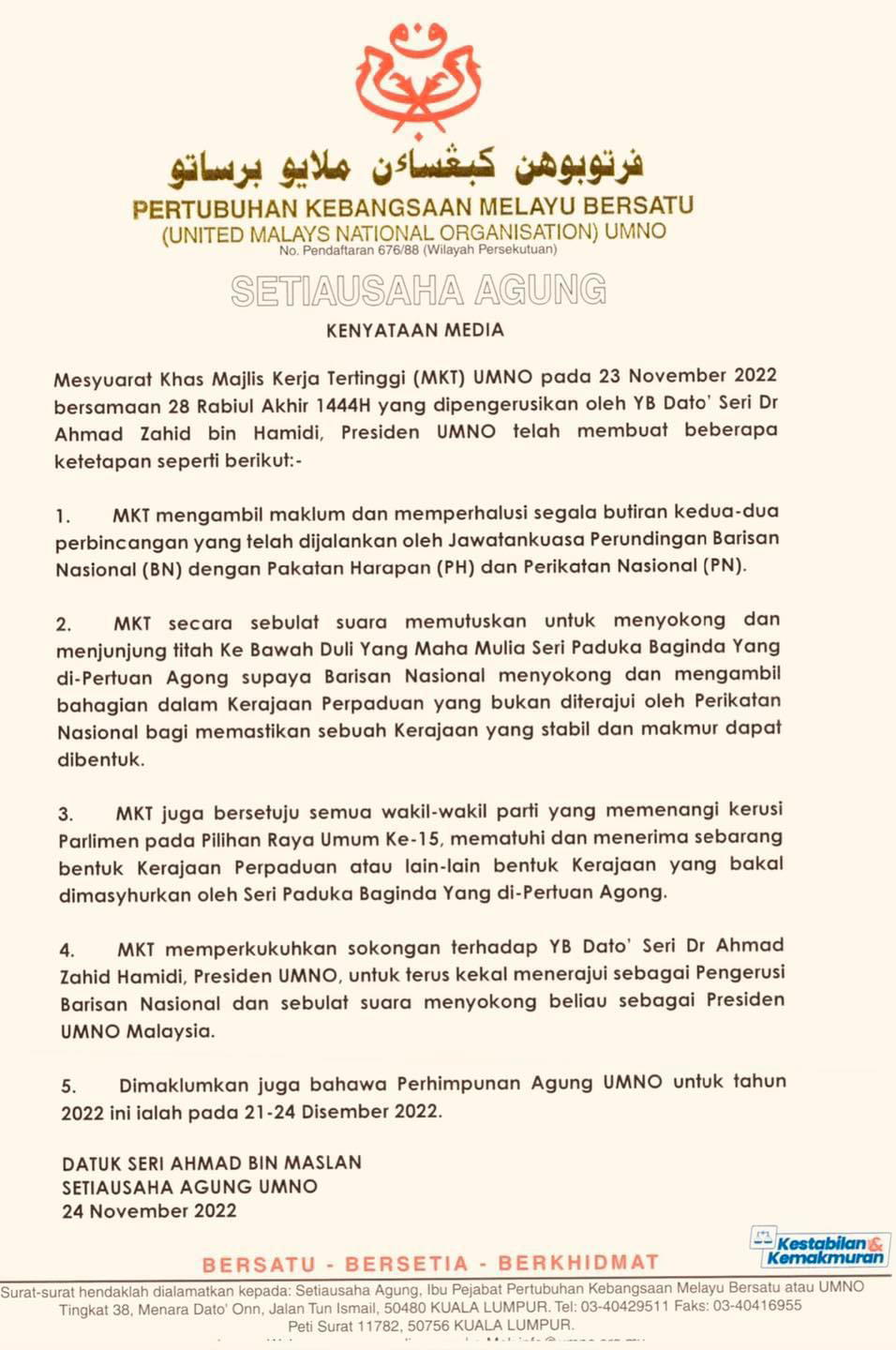 The secretary-general also announced that the UMNO General Assembly will be held on 21-24 December 2022.
---
It's unrelated to the article but here's our brand-new podcast – Talk Je Lah!
---