Places of worship are specially designed for believers to perform acts of devotion, veneration or religious studies. Aside from that, it is also a sacred space for individuals to reflect on their past acts and life.
However, a video showing two men acting obscenely inside a mosque located in Banting has made recently made rounds on the Internet and is now under police investigation.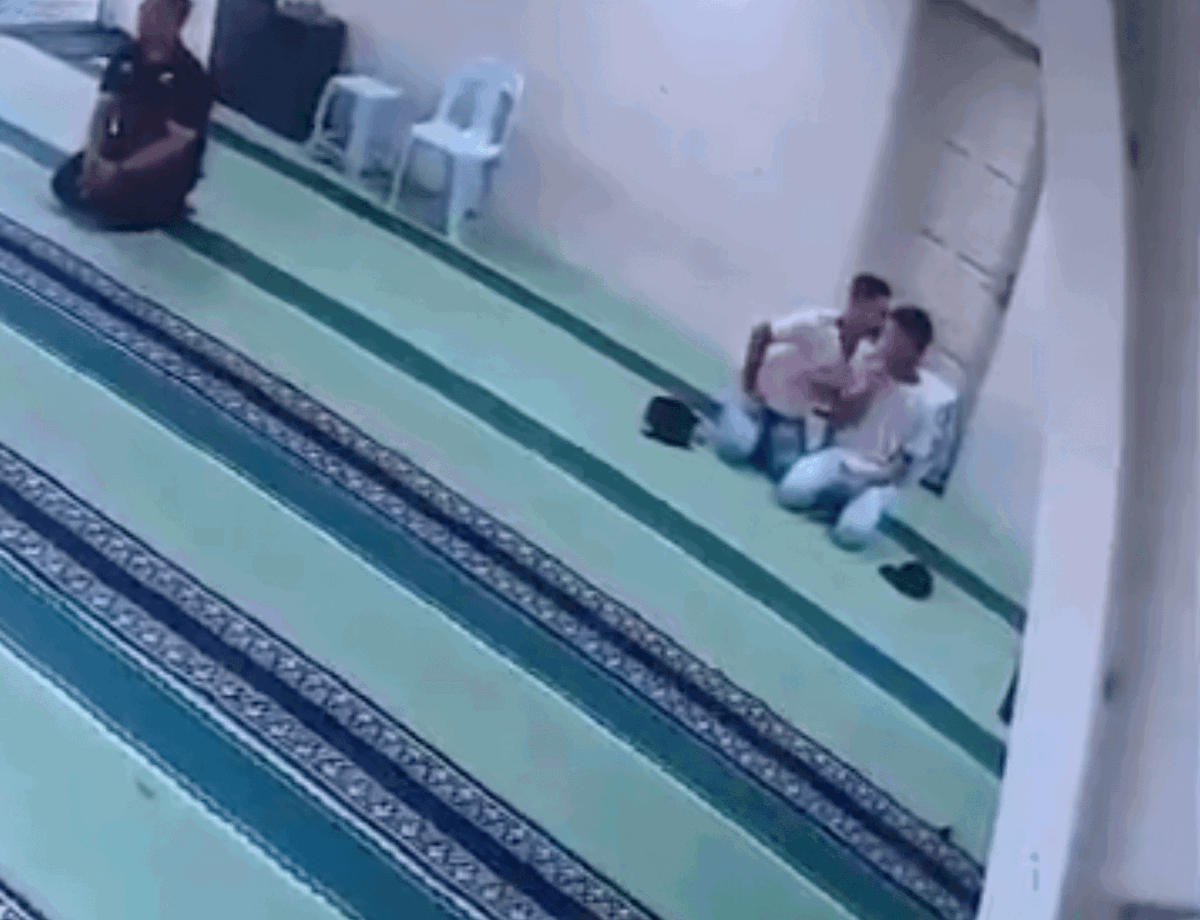 Acted inappropriately inside mosque
In the video, a total of three men were seen inside the prayer room. While one of them was on his knees and deep in prayer, the other two were caught fondling and kissing each other.
The men's behaviour has since amassed over 500k views at the time of writing along with strong condemnation from netizens who slammed them for disrespecting the mosque with such obscene acts.
Read also: "Disrespectful And Defaming!" Kedah Authorities To Investigate Organisers Of Festival Concert Near Masjid Zahir
Celaka!

Buat benda terkutuk dalam Surau Pekan Banting!

Ini perbuatan yang sangat hina! Bahkan jijik!

Sumber : Netizen Kuala Langat#InfoKualaLangat pic.twitter.com/16dIVLKRMm

— Info Kuala Langat (@InfoKuala) October 25, 2022
Might face 2-year jail term
The Kuala Langat Police Headquarters later confirmed that they received a report from a 54-year-old man who was the muezzin at the mosque and alleged that he had CCTV footage of the two men behaving lewdly.
In a statement by Kuala Langat Supt Ahmad Ridhwan Bin Mohd Nor, the case is being investigated under Section 377D of the Penal Code for committing acts of extreme obscenity in public, which carries a prison sentence of up to two years.
He also urged members of the public who had any information about the perpetrators to come forward and assist the investigation by contacting Investigating Officer Insp Norbidayah binti Mod at 017-4055363/ 03-31872222.
---
It's unrelated to the article but here's our brand-new podcast – Talk Je Lah!
---