Tired of living the city life, Stanford graduate Atiqah Nadiah Zailani decided to move to the outskirts of Kuala Lumpur and build her home in the jungle.
In an exclusive interview with Insider, Atiqah, who holds a bachelor's and master's degree from Stanford University in 2009, said she was largely influenced by Western camping culture and the tiny-home movement.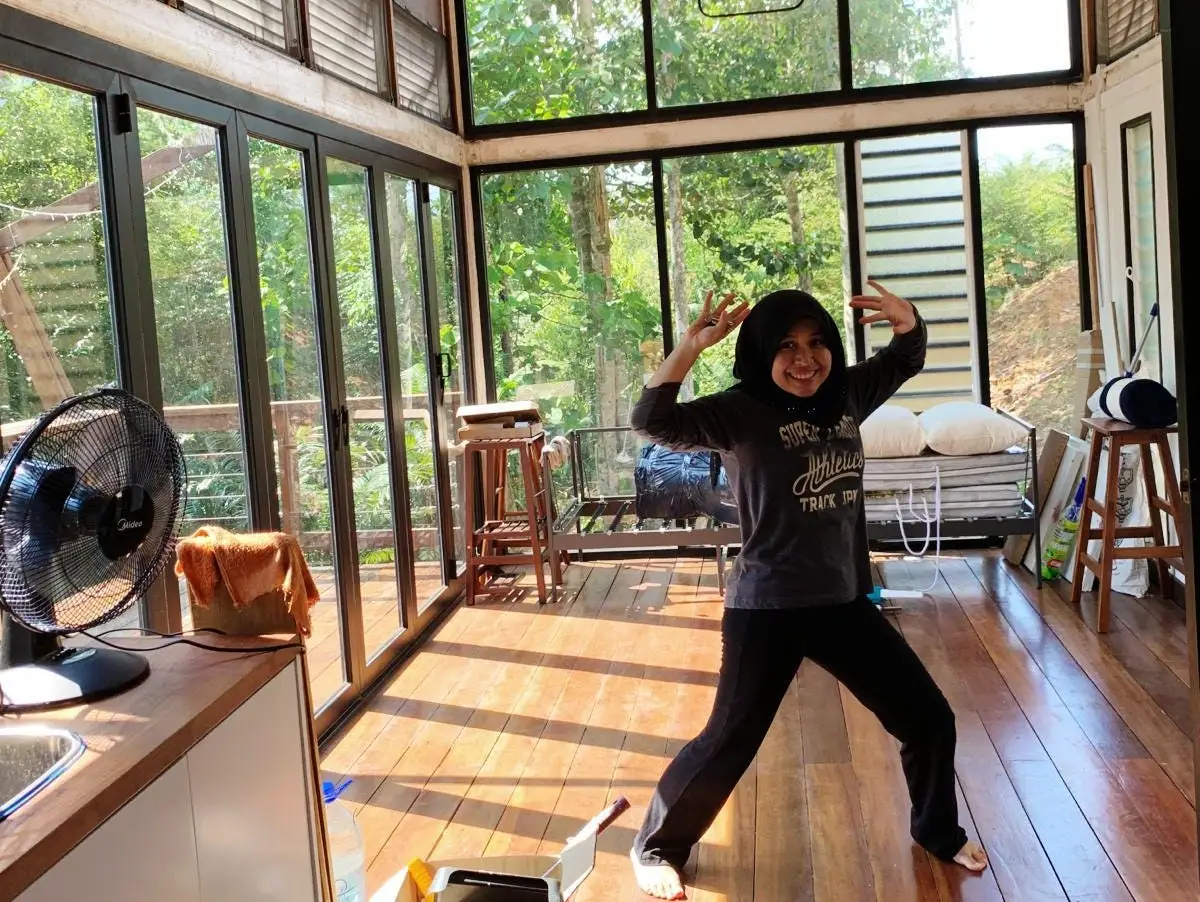 "It's not a very popular concept (in Malaysia). I was interested if it was possible to have a self-sustaining home in the Malaysian context."
Thus, she set out to purchase a 43,000 square feet plot of land in July 2016 and employed her friends' help in constructing the home in September 2017.
Difficult beginnings
With a budget of RM300,000, Atiqah decided to build a 530-square-feet (49 meter square) loft-style home complete with a balcony overlooking the jungle. However, the process wasn't exactly smooth sailing.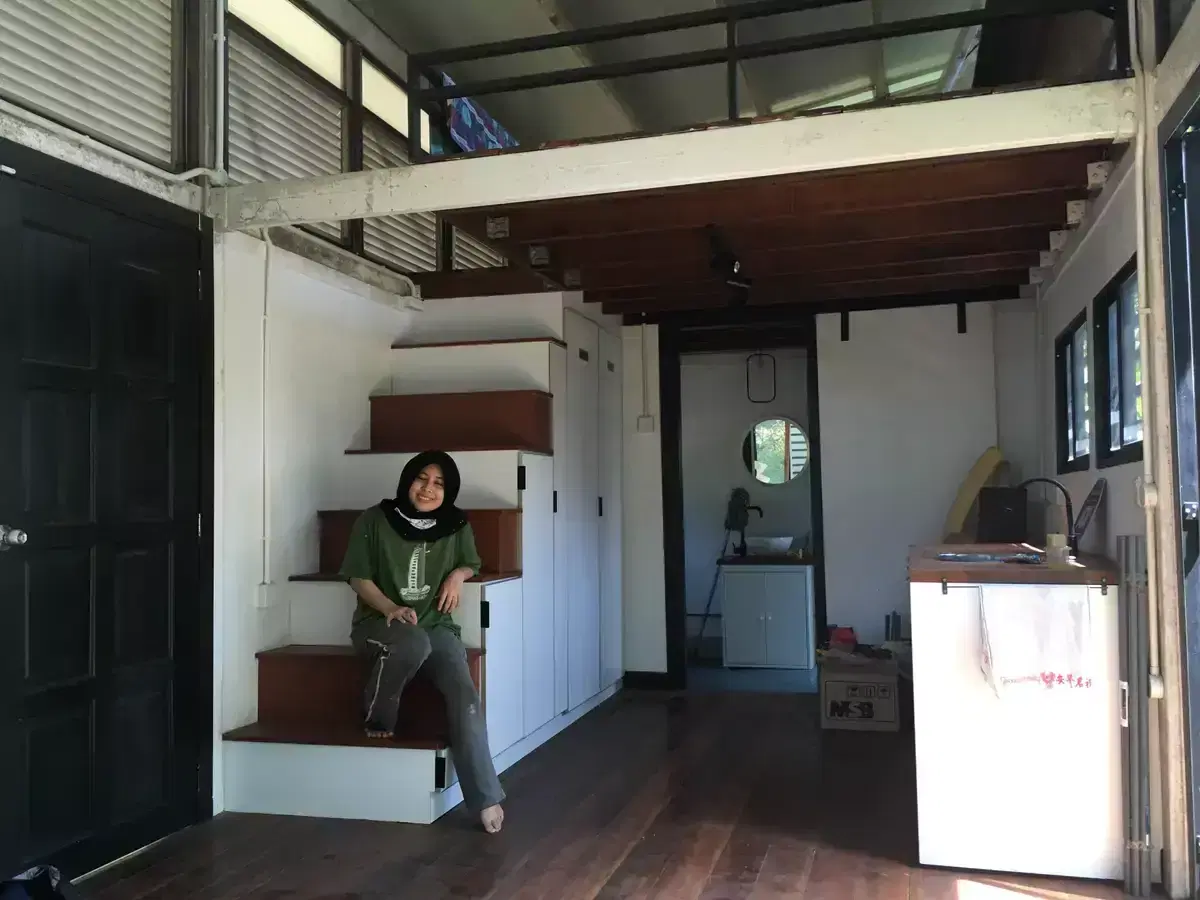 Due to her job as an adviser to governments, Atiqah often found herself travelling in and out of Malaysia, leaving her with only three weeks to complete the construction while juggling work assignments.
Another obstacle that she faced was the fact that the tiny home movement is still a rather foreign concept in Malaysia.
In America, tools are easily accessible. You go to Home Depot and it'll be there. But in Malaysia, the market doesn't quite cater to self-sustaining homes, so I had to work a bit harder to find the right products.
Luckily for her, she crossed paths with Epic Homes, a Malaysian organisation that provides training for people to build their homes.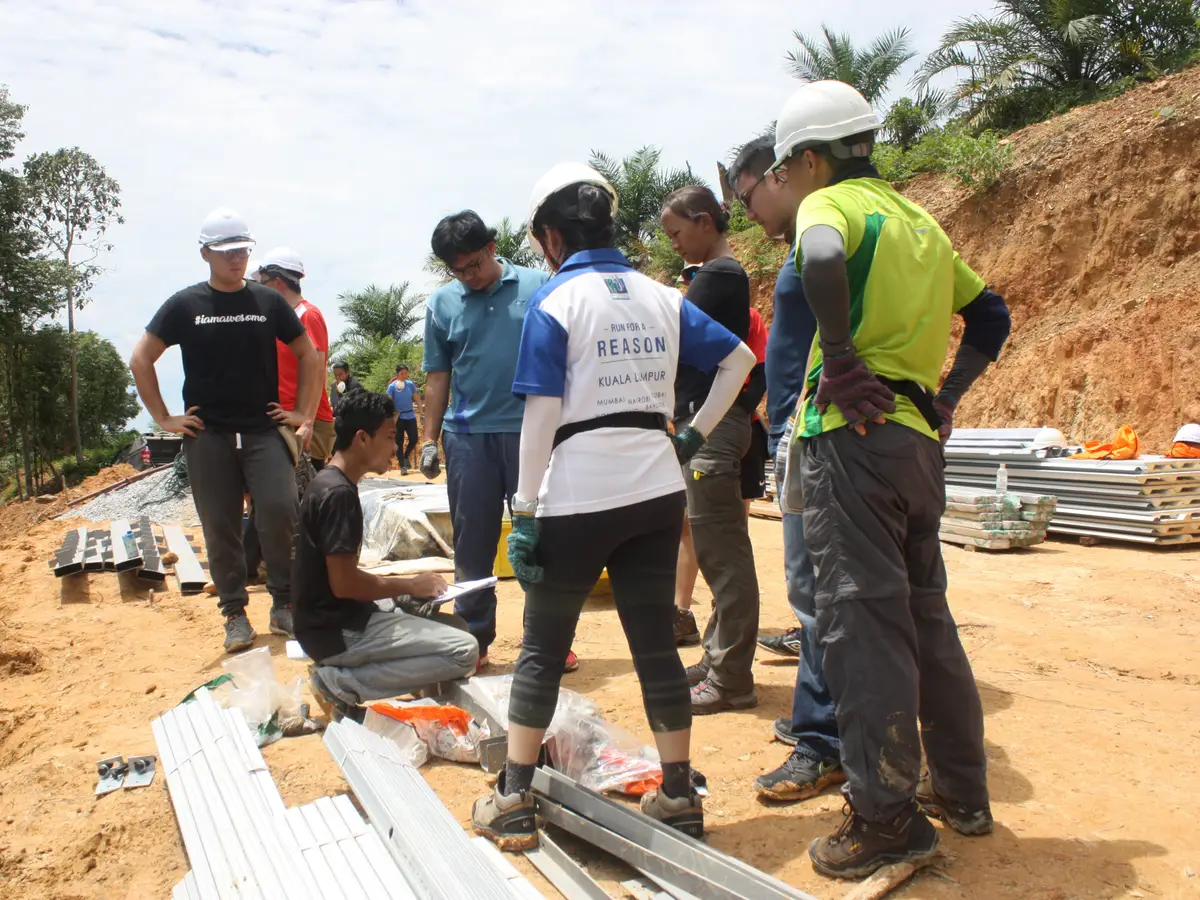 Laying the foundation
As construction began to take shape, the first task which had to be done was to build the home's foundation by piling, which helped to strengthen the jungle soil. As for the scaffolding alone, it took around 24 volunteers to set it up.
Unlike most homes, Atiqah's was built on top of a hill, which posed difficulties in transporting materials and imminent danger in building the three-story scaffolding.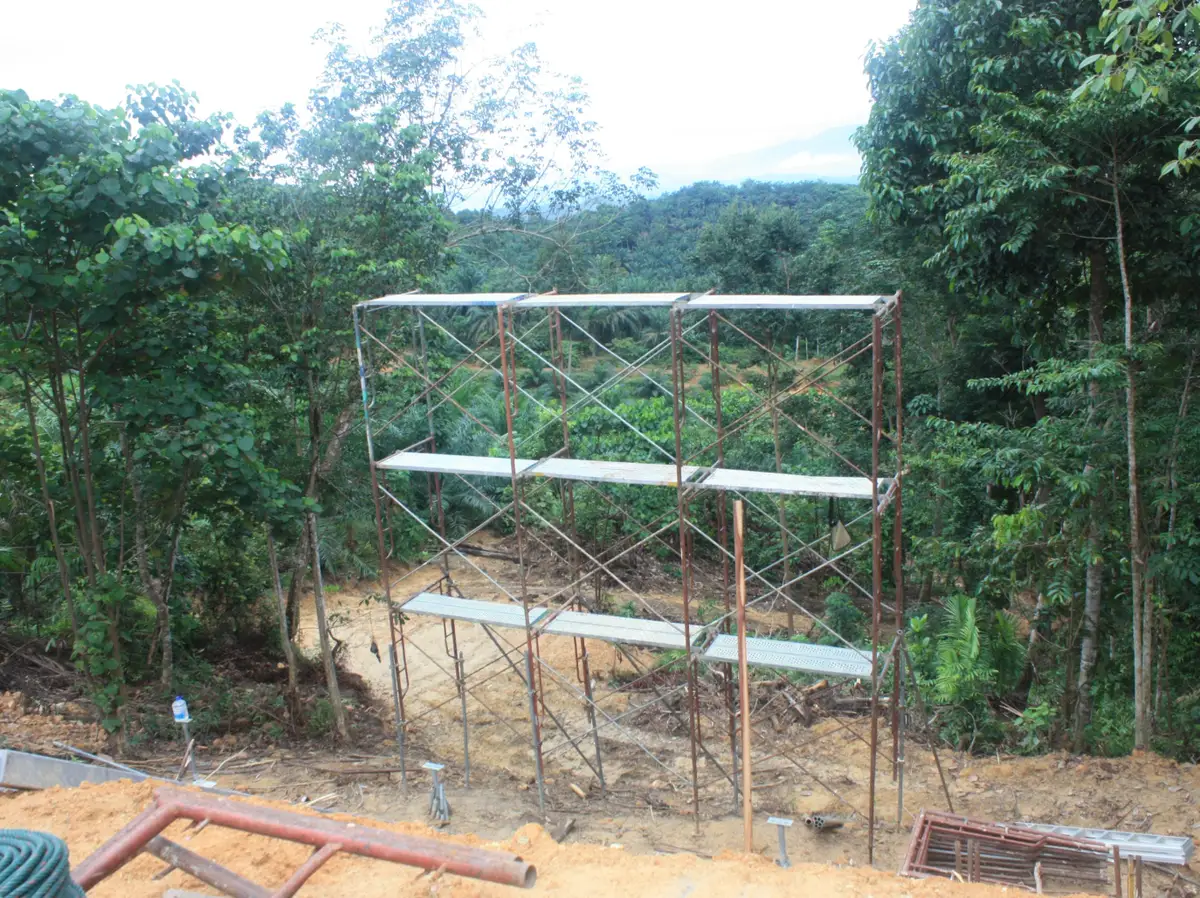 "I watched a million YouTube videos of other people's tiny houses and the truth is the house is dictated by the land you put it in. We built it on a slanted hill, which needs more structure and a solid foundation to sit safely," she said.
Realising that she needed more help, Atiqah publicly called for volunteers and to her pleasant surprise, around 30 individuals showed up and assisted her in reinforcing the structure — a mixture of steel beams and wood.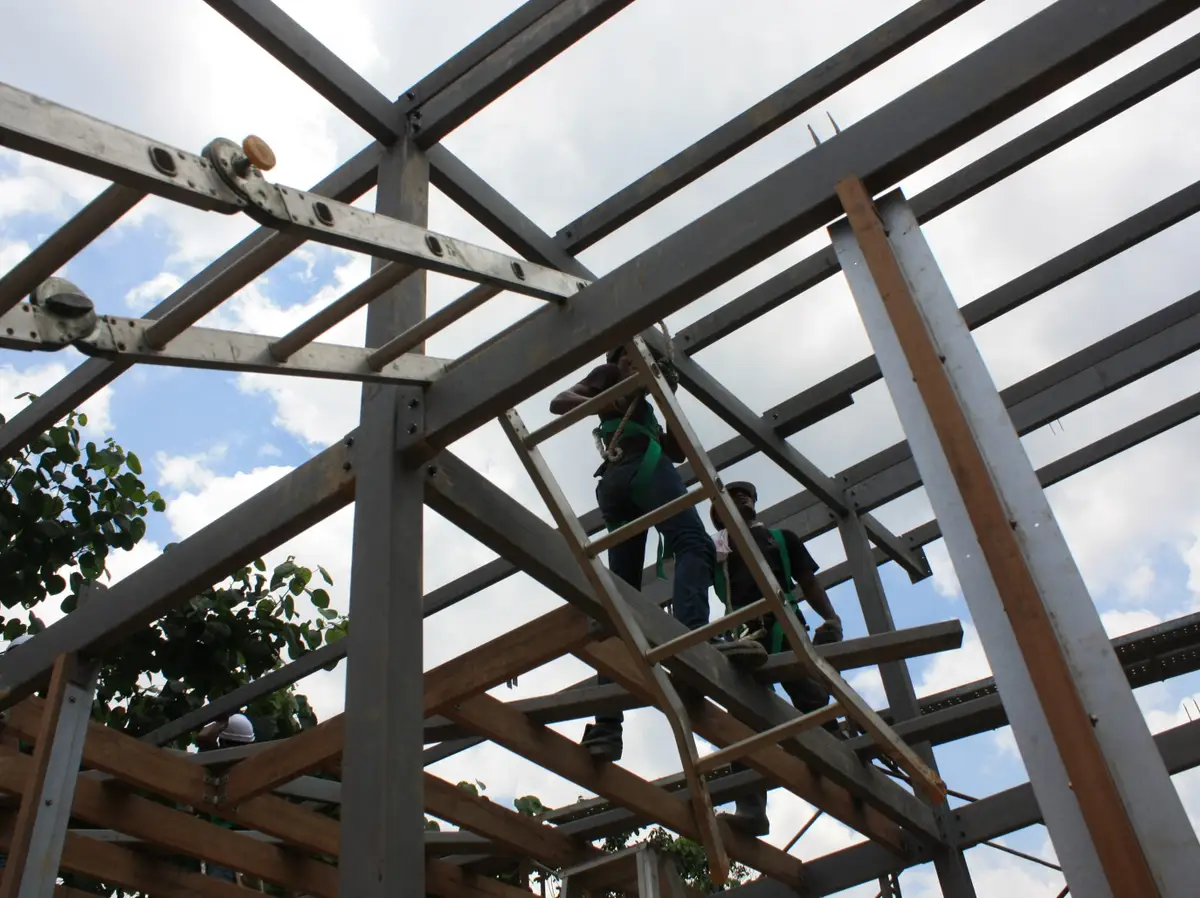 Slowly but surely, Atiqah and the volunteers were finally able to complete building the home, which was complete with a solar energy-run electrical system, water catchment system, and a balcony fitted with tall, glass windows — her favorite part of the house.
"The view is amazing because its quite remote. We get one of the darkest skies in Malaysia so we get amazing starry night skies. And my friends and I would sit out on the balcony and look at the stars."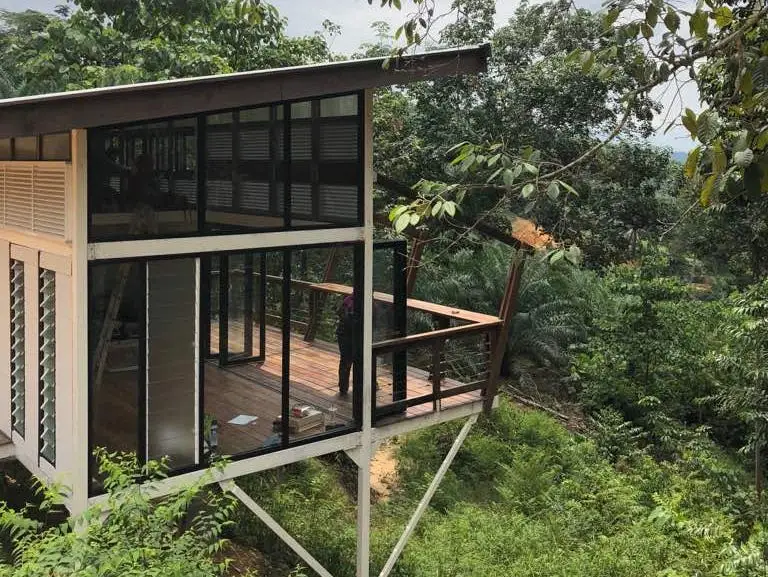 Newfound respect for builders
Through this experience, Atiqah said that she has formed a deep level of respect for construction workers.
I guess you only know how hard construction work is when you actually have to do it. I have a whole new appreciation for construction workers — it takes so much energy, strength, and endurance.
She also expressed gratefulness for her friends' help in building the house even though there were some imperfections.
"I wanted me and my friends to each have a hand in it. So I know who built that wall, and that it's a little bit crooked — but it's great."
Read also:
---

---
Cover Image via Insider Twitter/ NewsBFM
Editor: Sarah Yeoh