Whether you're a fan of miniatures or a food lover of Malaysia's authentic cuisine, Ling's design will satisfy your craving by her artworks made of polymer clay.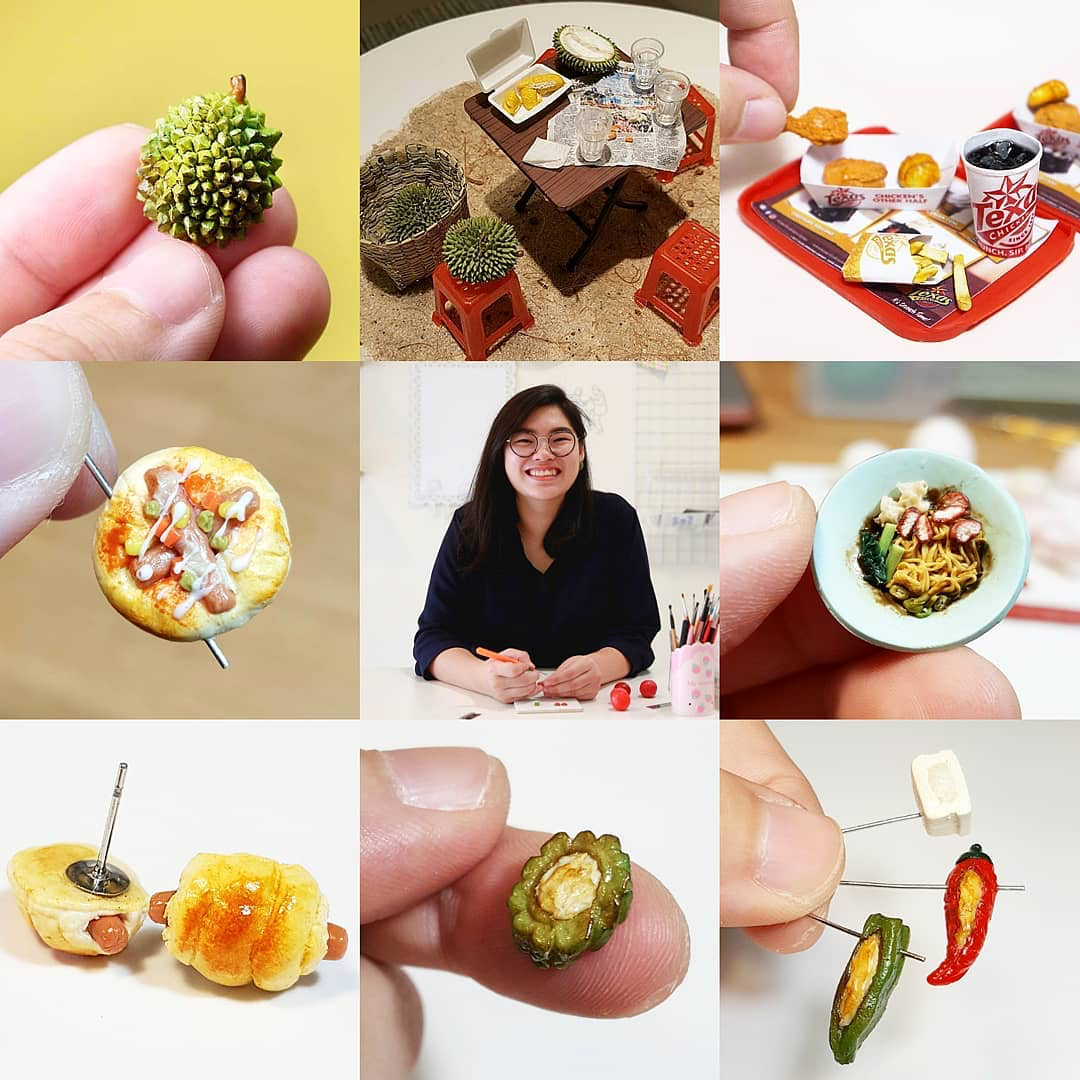 By transforming your everyday meal into miniatures, Ling also made them into wearable jewellery, such as bracelets, brooch pins, earrings, necklaces and even cufflinks too.
All of them are designed uniquely for you to add a tone of authenticity sparkles into your everyday fashion, which are meaningful and representative.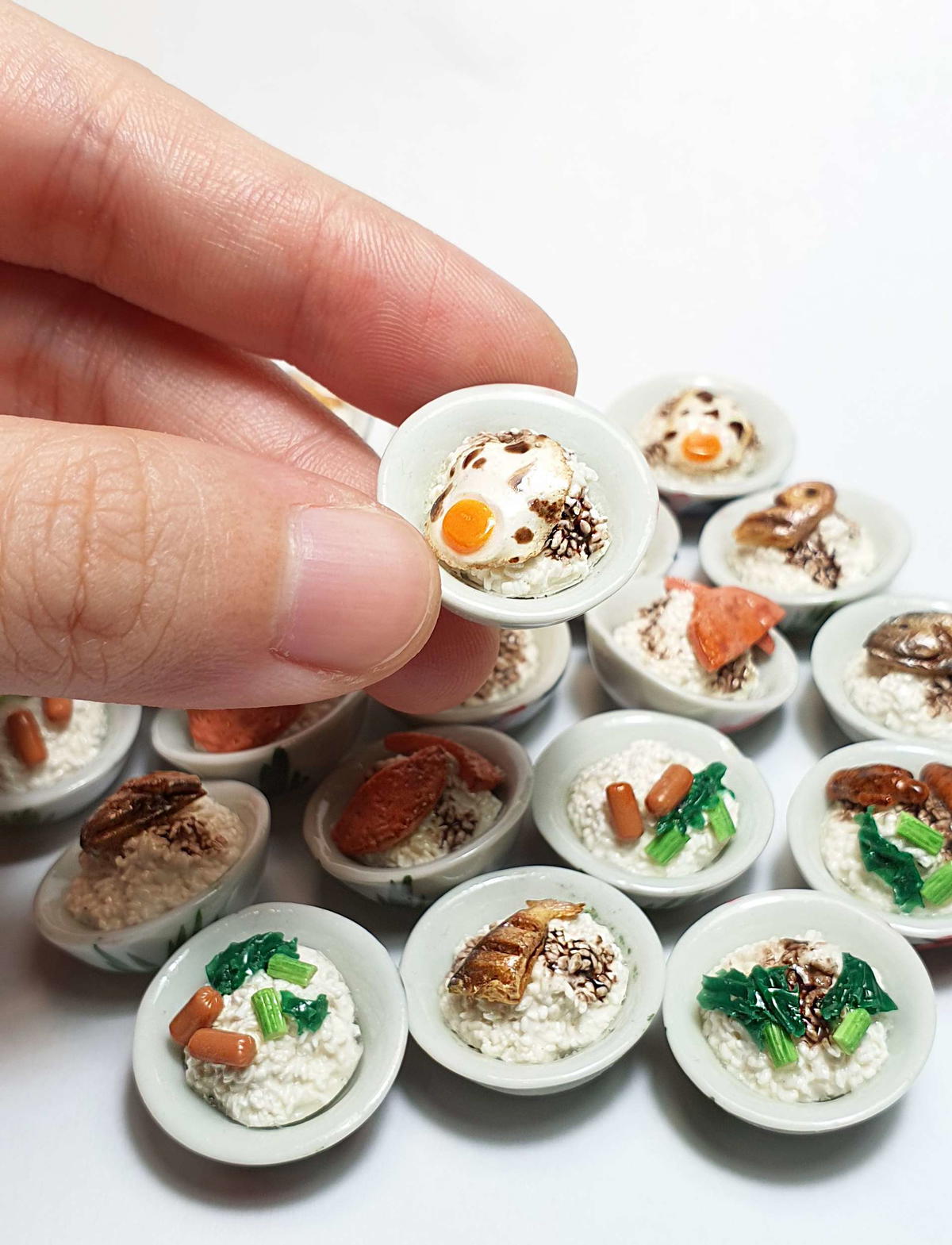 Self-starter from the very beginning
The 30-year-old artist have started her journey on polymer clay and miniatures since she's a freshman year in college. With the overwhelming coursework and demanding syllabus of Multimedia designer, she found a way to destress and unplug herself from them by reshaping the polymer clay and transforming it into anything her heart desires.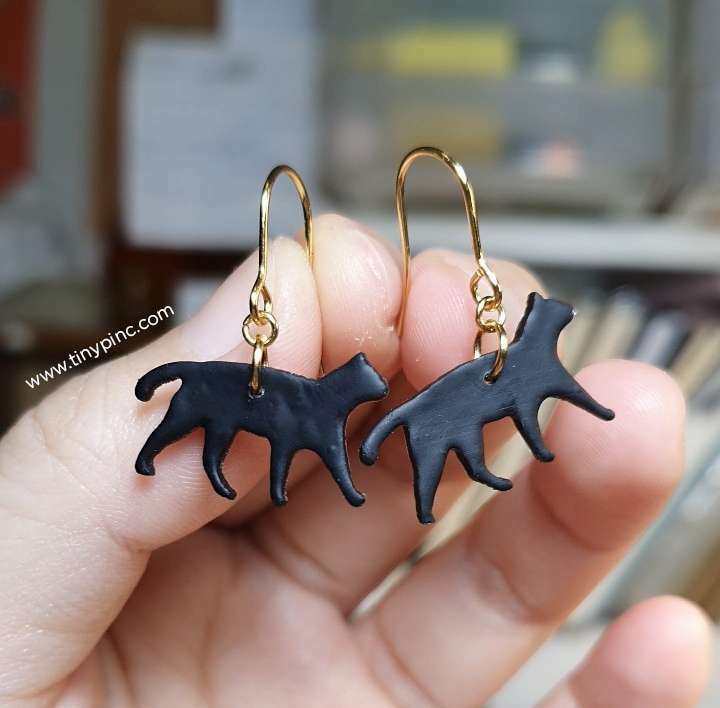 Similar to any other eager learners back in the 2000s, Ling stumbled upon a tutorial video posted by a western lady showing the technique to create miniature foods using polymer clay through Youtube.
Polymer clay wasn't a thing in Malaysia back then, almost none of the others use it. Only a few people make crafts with it, but it's very old fashioned.
She then finds the medium very interesting which motivated her to learn more about it and create her own unique artwork with it.
To start with, Ling searched through a handful of stationery shops in Klang Valley and finally found an old stationery shop that is supplied with unwanted polymer clay in a corner.
After she acquired the clay, Ling started to play with the raw material, not long after that she discovered the unlimited possibilities that polymer clay has, as it can be transformed into different shapes until it gets baked in the oven.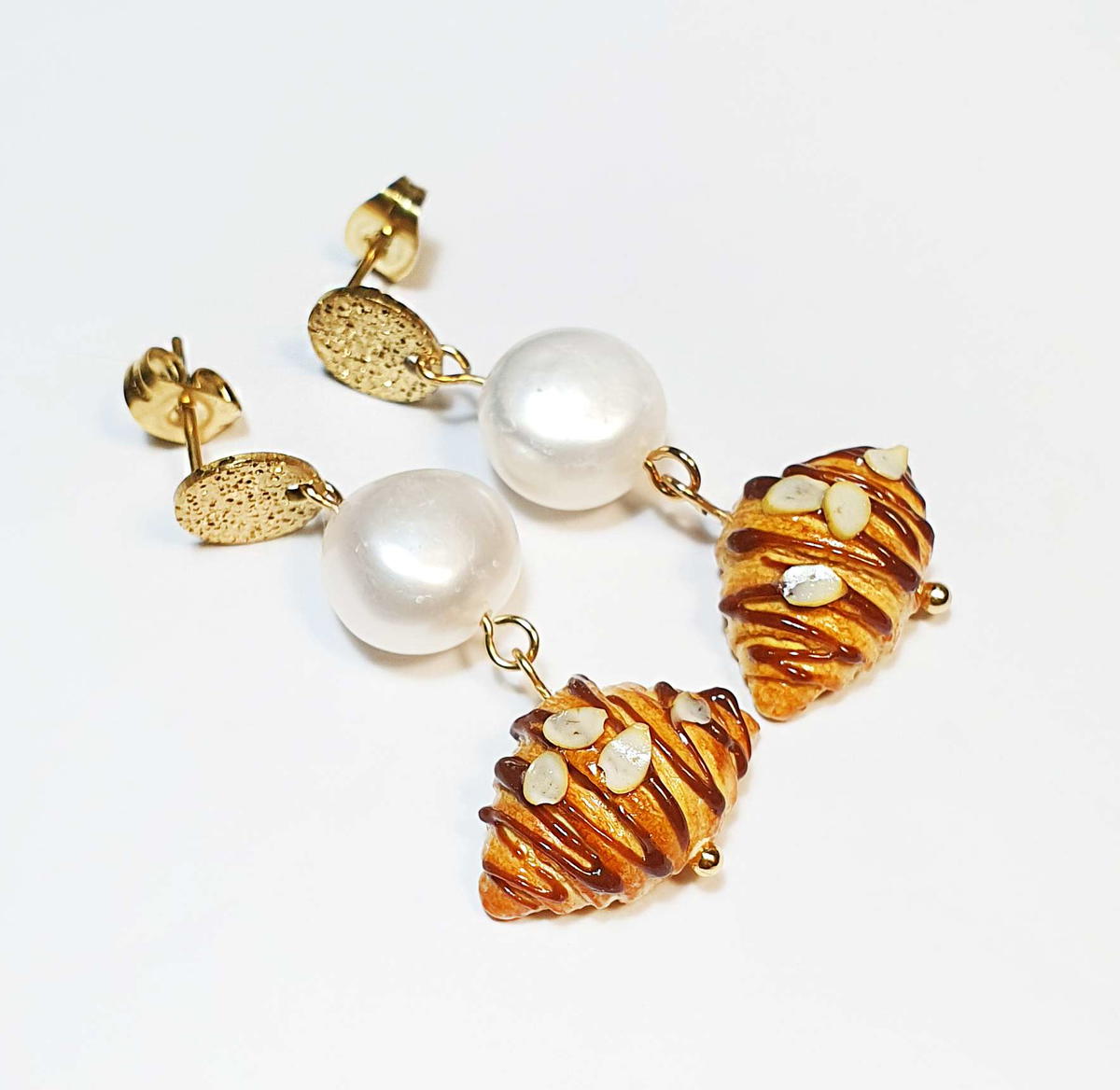 As a poor student, she still managed to save money and find time for her passion despite her busy schedule each week. Ling saved her extra allowance to buy a small oven, which is around RM100, and she started to explore and embrace the clay.
When workshops didn't exist, she was forced to become a self-learner through craft books writers or bloggers who share the same passion. While researching the techniques online, she learned from others' experiences and avoided several incidents.
From there, she started to conduct several experiments to enhance her technique and explore the material independently.
Inspirations from daily life
Initially, Ling replicated those Youtubers who made miniatures that are mostly western pastries. After 3 years, she found it became stagnant and started to try out making miniatures that represent Asia and Malaysia's captivating cuisines.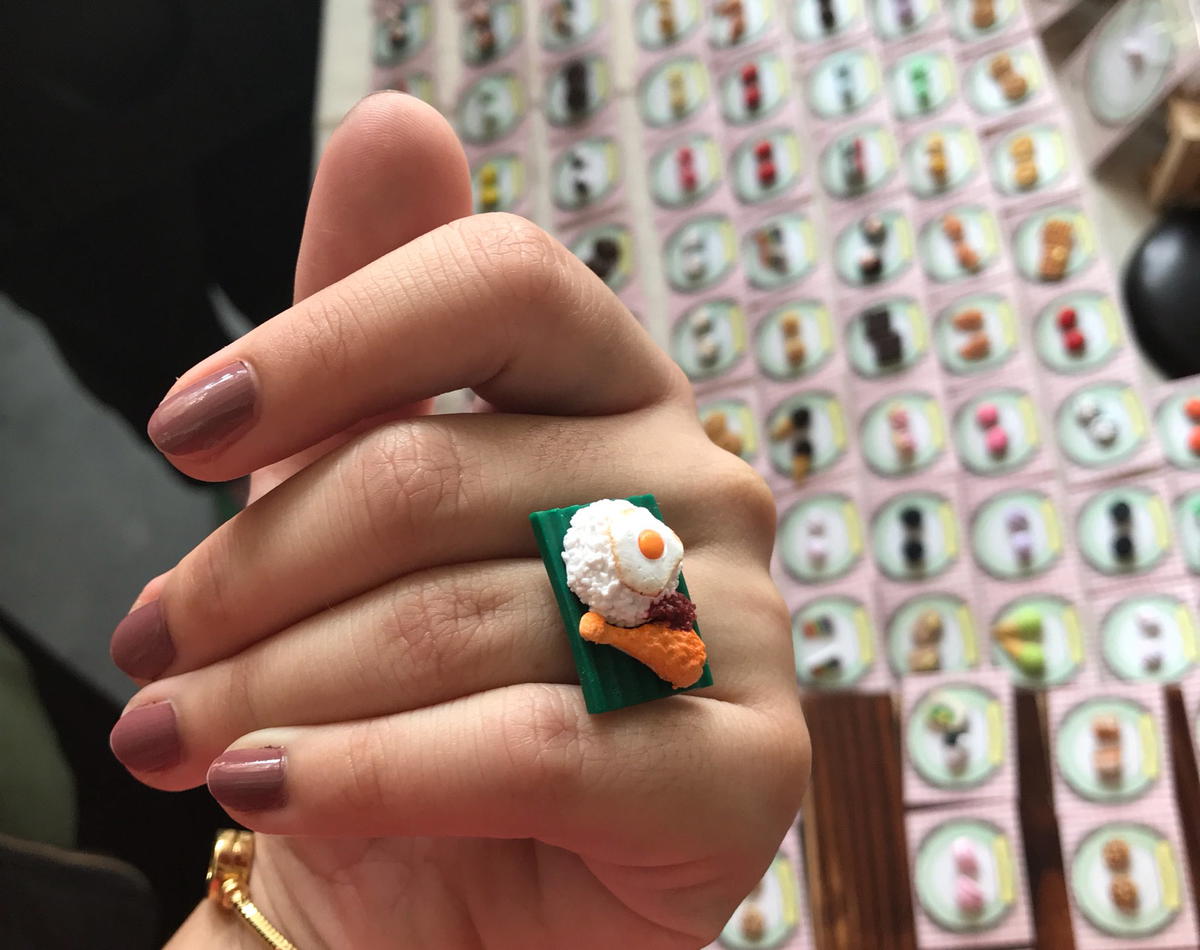 When Ling's Nasi Lemak miniature got featured in an advertisement of McDonald's (without her consent), her artworks started to gain several attention from the public.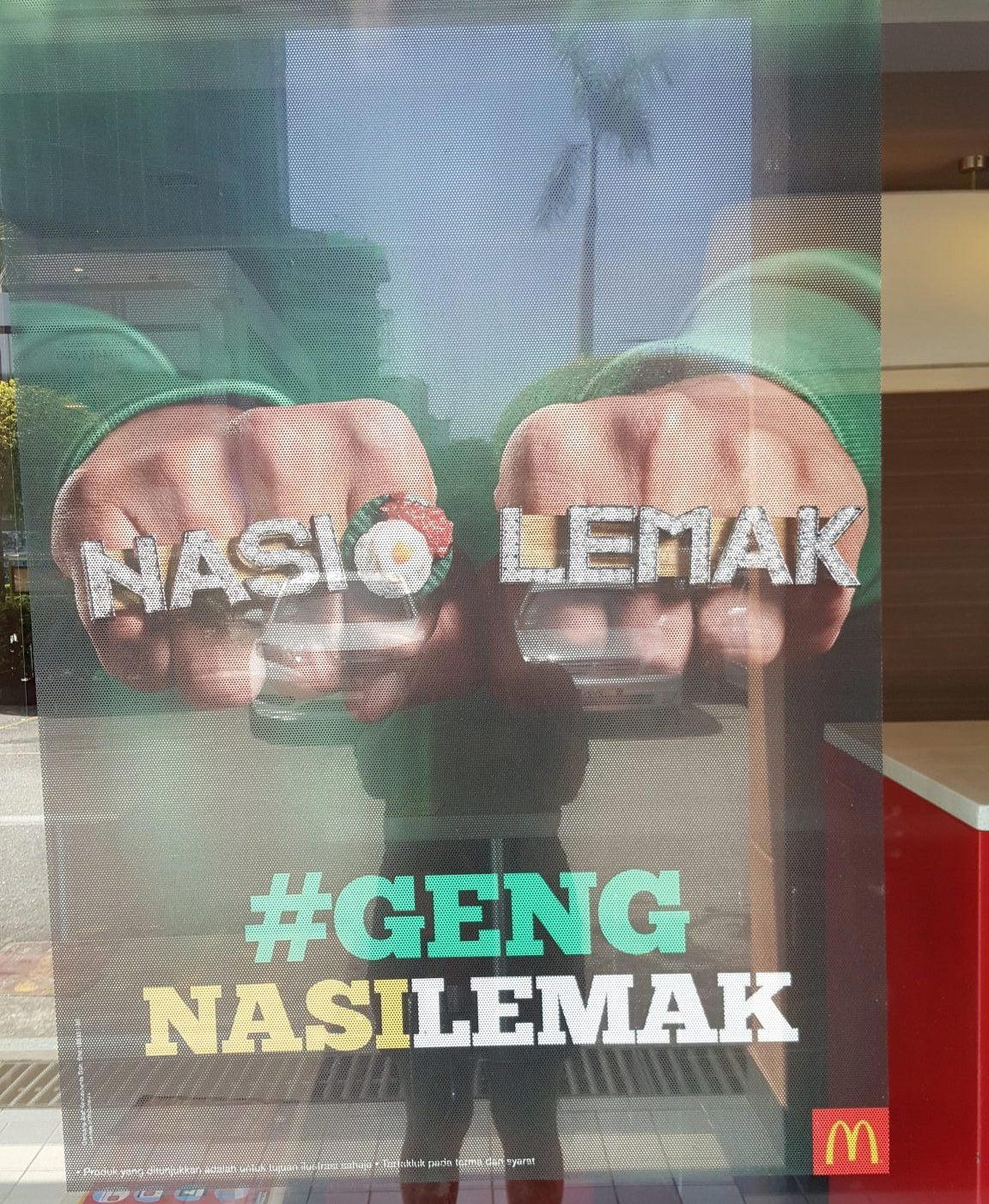 Ling's artworks are full of surprise, from western pastries, traditional Malaysian kuih-muih, dimsum, to all-time favorites Malaysia's local cuisine such as, laksa, chicken rice and wantan mee.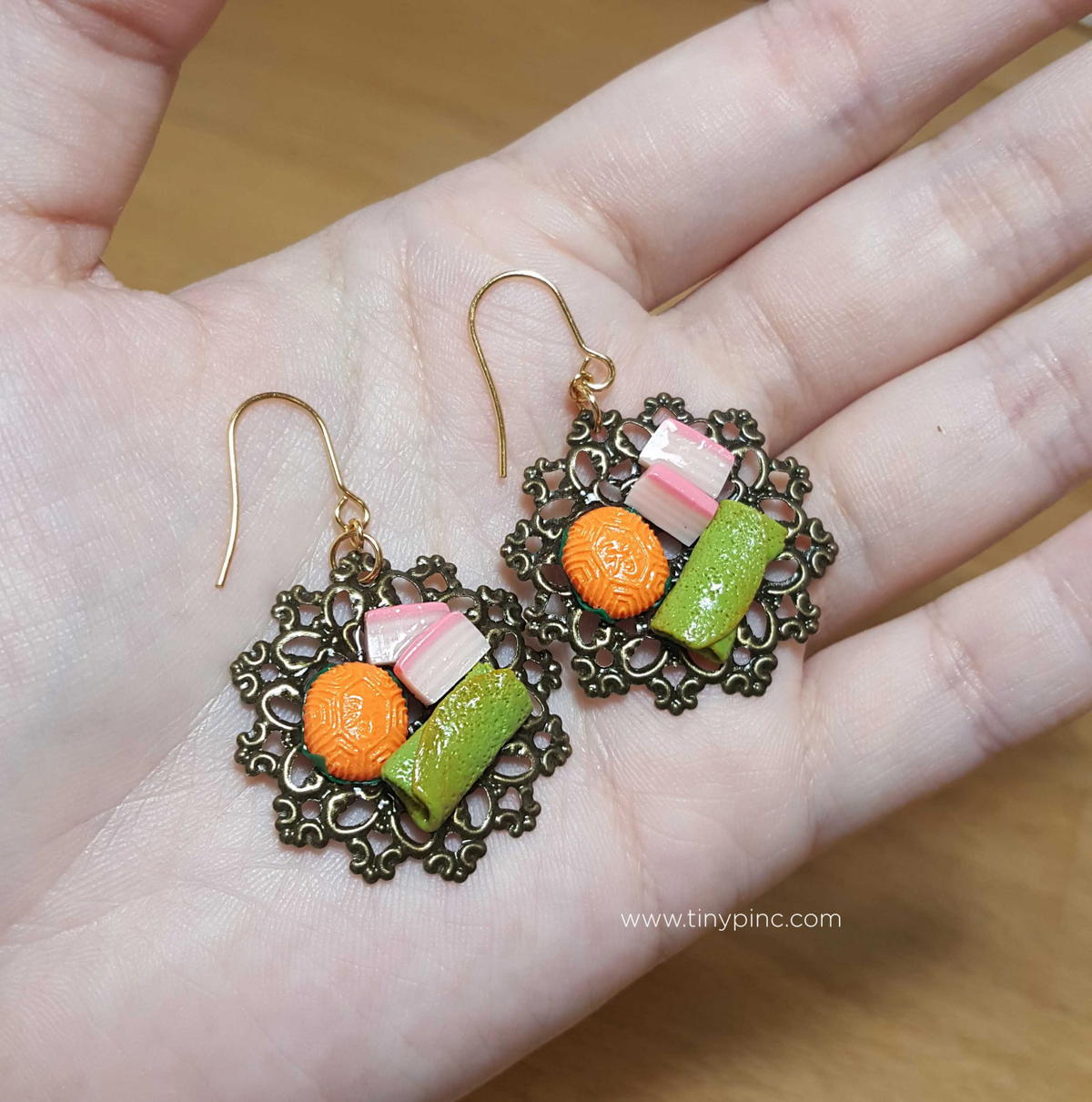 Her food miniatures started with a familiar Malaysia's local traditional food, a 1cmx1cm Ang Ku Kueh.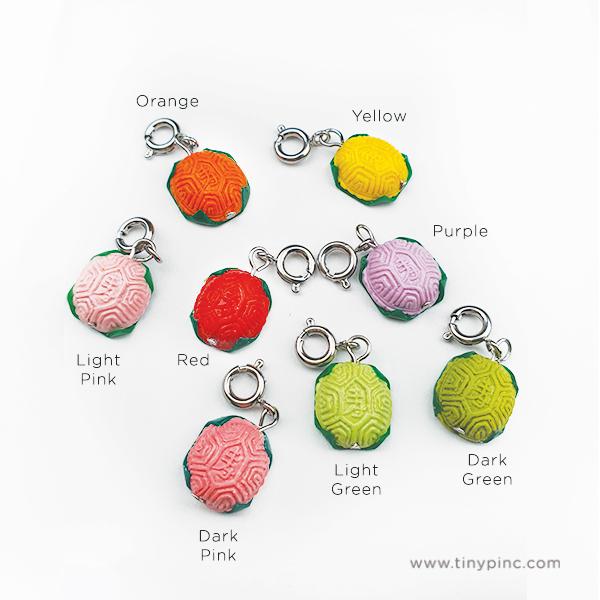 Her artworks are always breathtaking and amazing, which are also full of imagination and creativity as she mixes and creates different color to represent the local specials with such authenticity.
Her dedication brings the clay into life with different cuisines, which helped local food lovers or Malaysians in foreign countries relive the joy they feel when enjoying these fine dishes.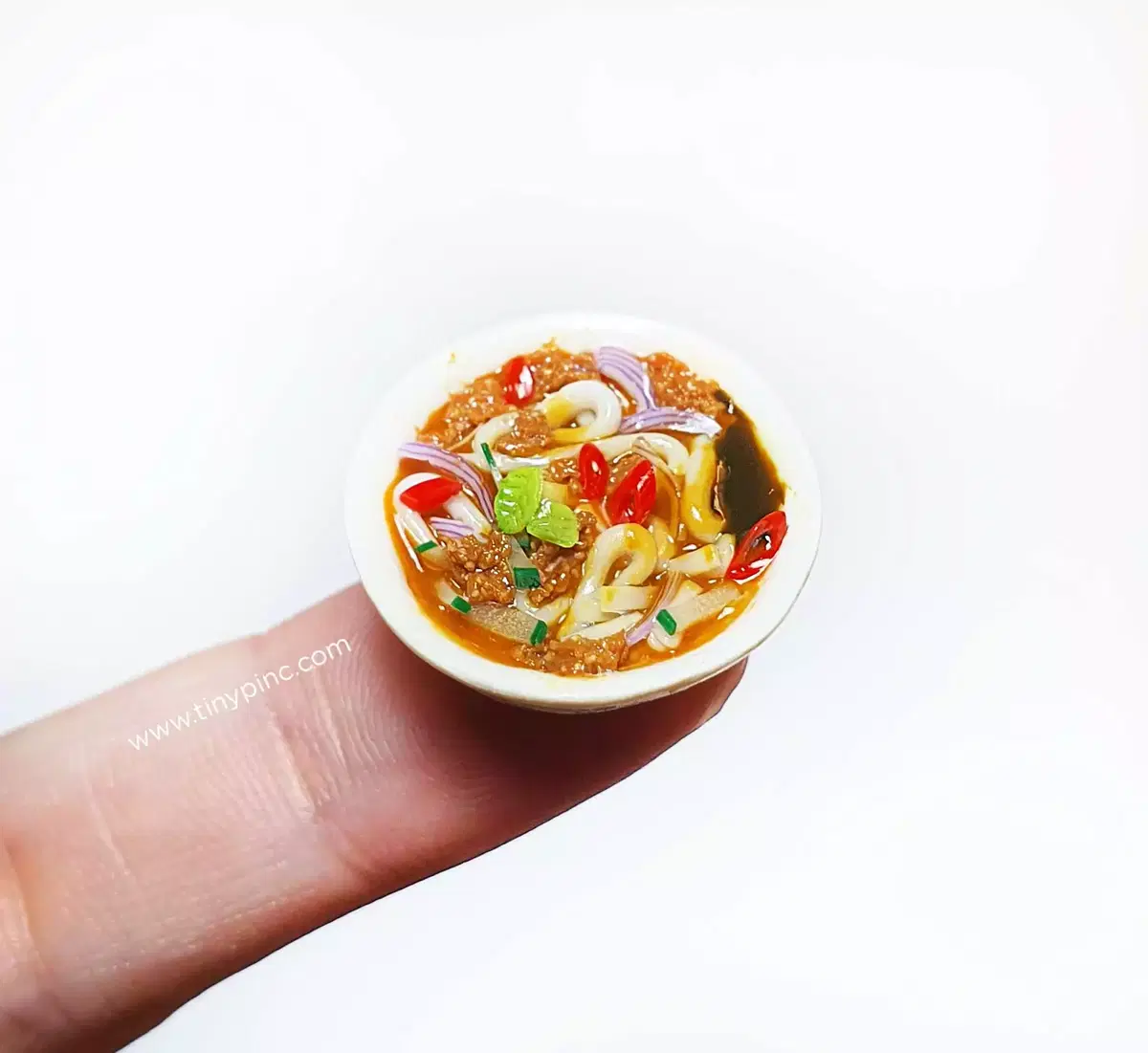 I like to make things that will bring back memories.
Her thinking process is full of details and thoroughly planned before she decided which food to design as a miniature. From imagining the structure, colour, shape, to ways of executing and replicating, Ling tends to visualize and organize it articulately before she decides to start her production of a new miniature.
When I go to tapao(takeaway) food, I'll observe the food and think that this is an interesting dish to challenge myself with.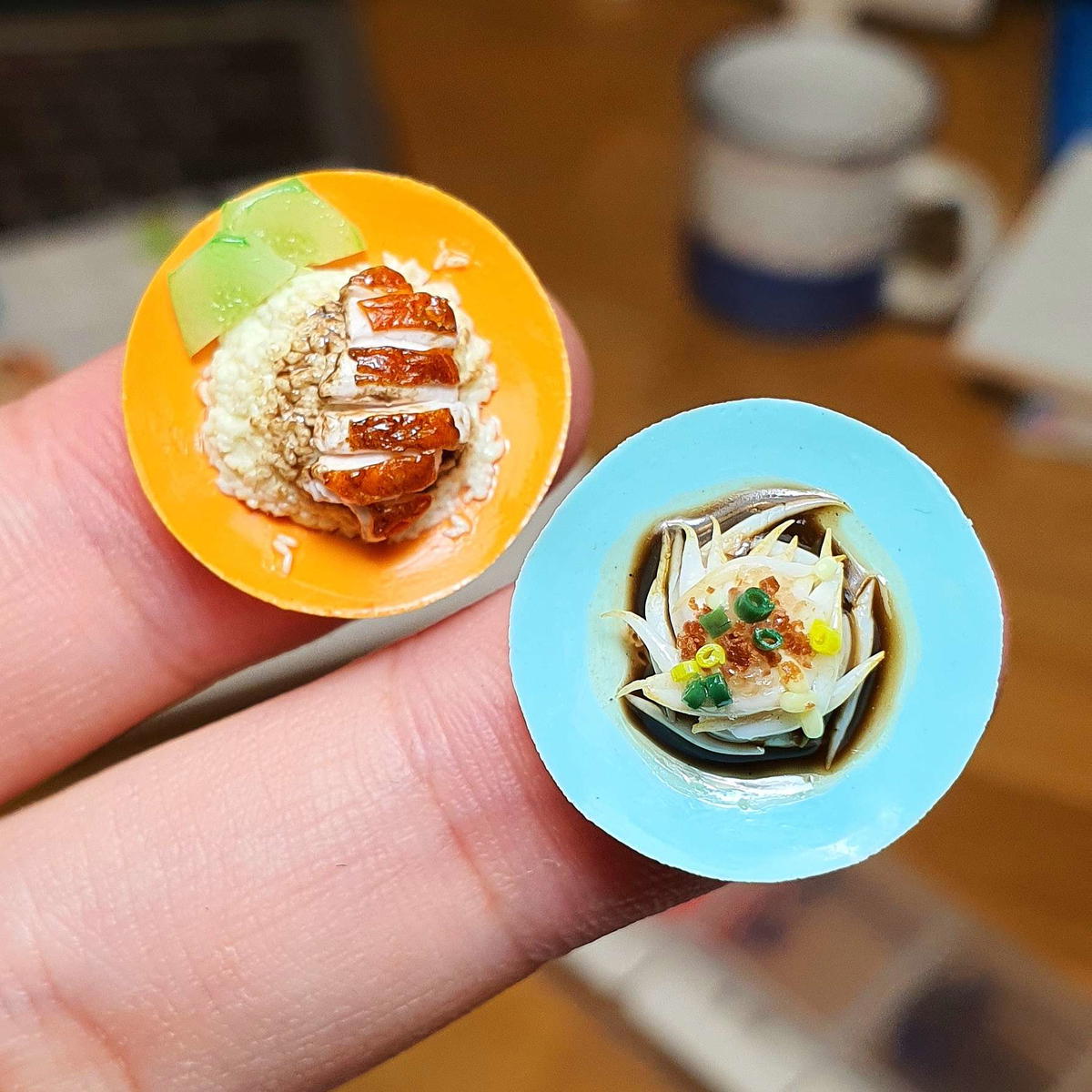 All-rounder creator
Before establishing TinyPinc, Ling spent approximately 2 years in a digital agency while she continued to embark her journey on polymer clay as a part-time job. She wanted to transition into a full-time job but failed after 1 year without any doable business plan and income.
Then, she went to a printing company to learn about certain production techniques for nearly 12 months. Ling learnt from her mistakes and started to go full force on her very own handmade brand TinyPinc in 2010.
"My first miniature was sold to my friend who approached me themselves, which is at a price of RM10-20, which is reasonable as I'm still learning the technique."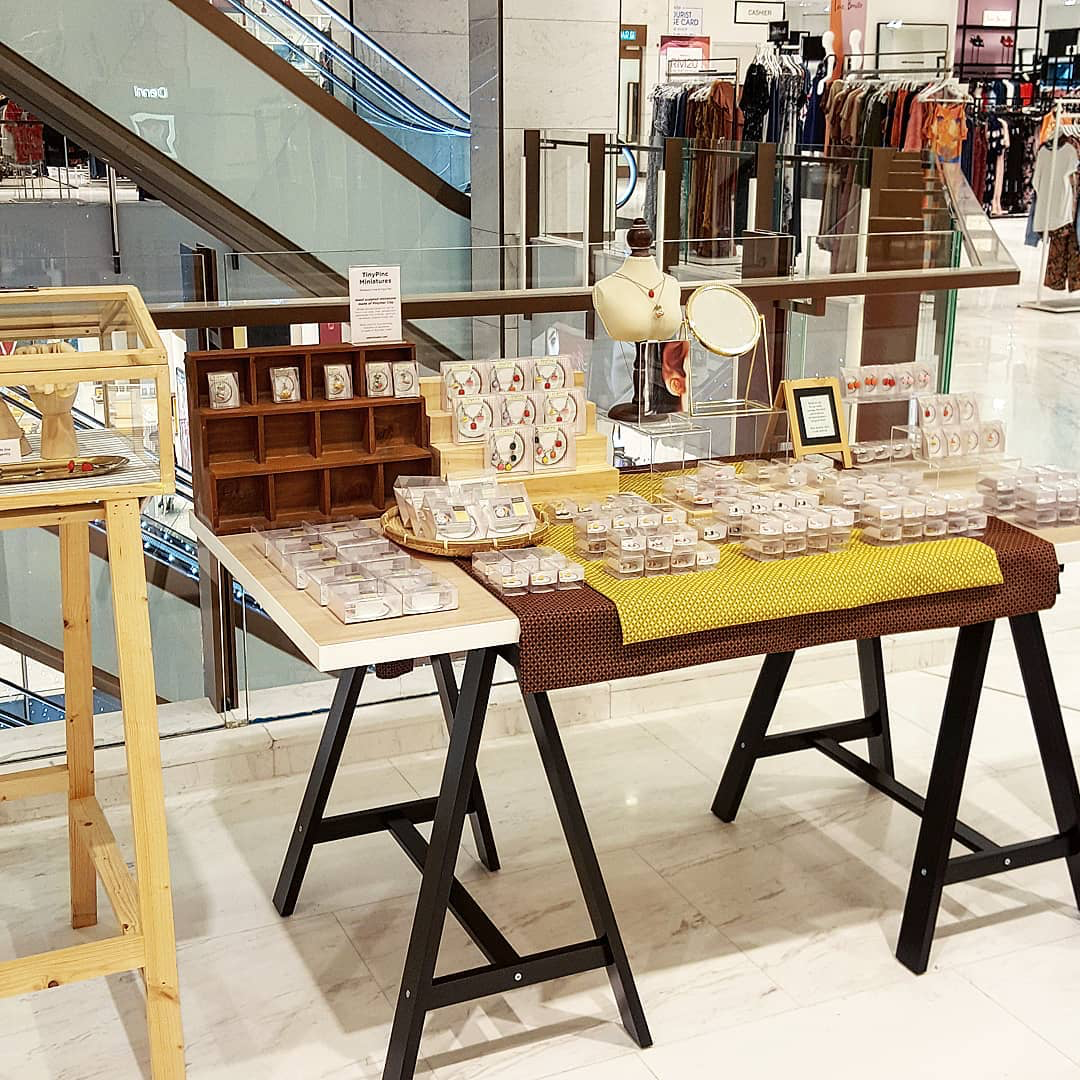 Before pandemic hits, Ling went to several art markets to showcase and sell her creations which will help her gain a certain amount of income. Then, she joined Patreon, which not only pushed her out of her boundaries and motivated her to polish her skills to create new miniatures each month.
It also generates a certain stable income as a backbone to ensure her venture which eventually supported the business by allowing her to afford a studio unit that suits her needs and assisted Ling to overcome the difficulties during COVID-19.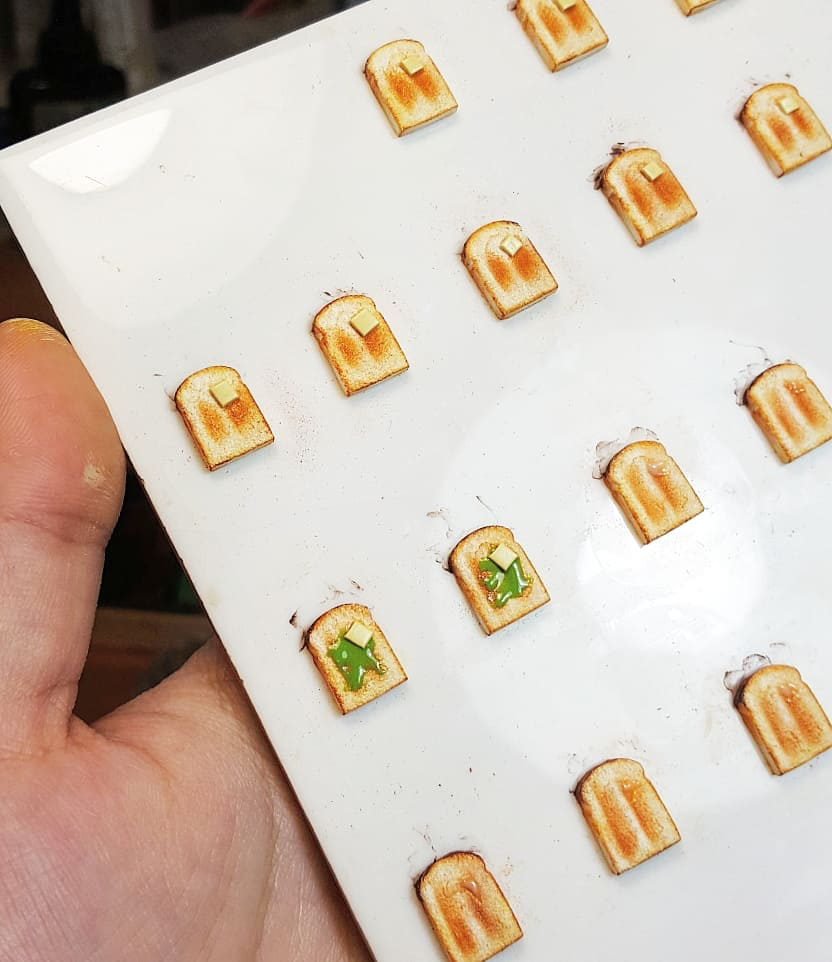 As she travels daily to her studio nearby her house, which allows her to set boundaries between her work and life. She'll follow her monthly schedule accordingly, working from 10am to 7pm.
Ling is her own boss and employee, where she's in charge of designing, sculpting, printing, taking pictures, marketing, packaging, quality control, shipping, and social media management too.
Passion leading her way
As an artist who works in Southeast Asia's creative industry, Ling understands consumers aren't familiar with polymer clay and didn't appreciate its values. With each piece handmade from scratch with tremendous and time-consuming efforts, Ling created priceless miniatures with pure passion.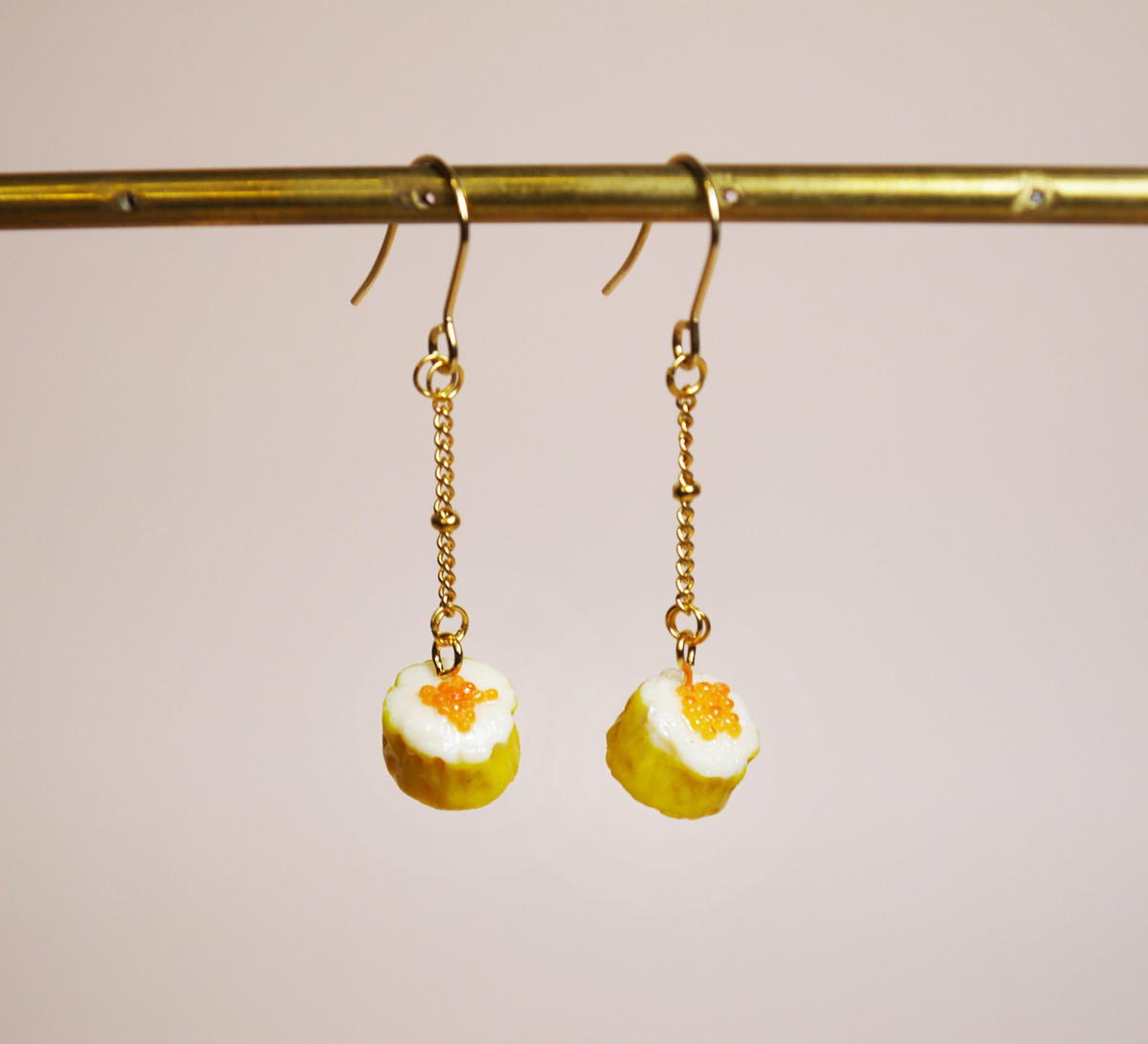 Ling managed her business successfully by having realistic thoughts to guide her through thick and thin, her sensitivity towards the texture and color has served her well too.
On top of that, artists have to enjoy the experiment process, trial and error till they make it done.
Ling also advised that,"When you're planning to turn your passion into your bread & butter, it can kill your passion. You will have to go slow, take your time, and most importantly, take a lot of breaks."
She also shared that "Taking breaks in between is essential, one cannot keep pushing through all the time, when your heart is ignored and tired, nothing can come out again from passion."
Ling also stated that preparations to become full time is important too, one has to think it over at least 1 year before jumping in rashly. Entrepreneurs also have to be independent, problem solvers, detailed planners and time organisers.
The experienced artist also said that, "Get help when needed, find professionals to help with certain things, go for classes to learn different skills." Going full time is a whole new territory, one has to learn ways to generate sales steadily, understand your target audiences and draw attention to grow followers.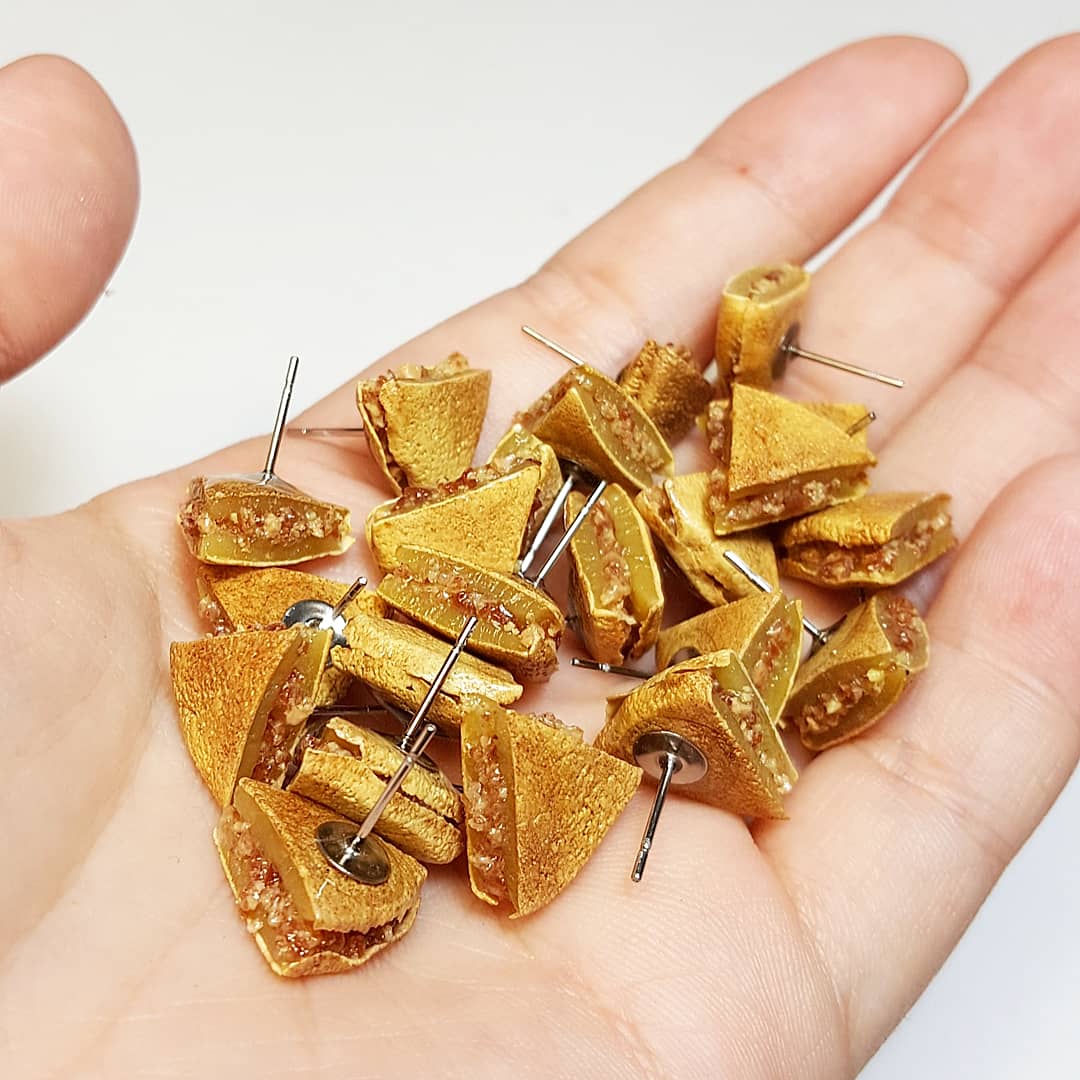 Despite the difficulties and uncertainties ahead, she loves her job. Growing up, Ling likes to create things using her own hands. In her free time, Ling likes to nap, watch movies and create different crafts to destress.
Passion won't earn a lot of money. If I have the chance to choose again, I'll choose TinyPinc again for the freedom to create what I want.
Feel free to reach out to her here for personalised gifts!
Read also:
---

---
Cover Image via TinyPinc
Editor: Sarah Yeoh