We all occasionally love a prank every now and then, where we pull sneaky but hilarious tricks on family members or friends as a surprise or just for laughs.
However, there are certain pranks that go a step too far when certain lines are crossed or are done in a distasteful manner.
TikToker looks for prank victim
In a now-deleted TikTok video which was later shared on Twitter, it showed a TikToker named @daing.ellando looking for someone to pull a prank on at Setia Ecohill Park in Semenyih.
He soon laid eyes on his "victim", where it was a woman pushing a young man on a wheelchair.
After identifying their location, he then made his way towards them while holding a giant cake.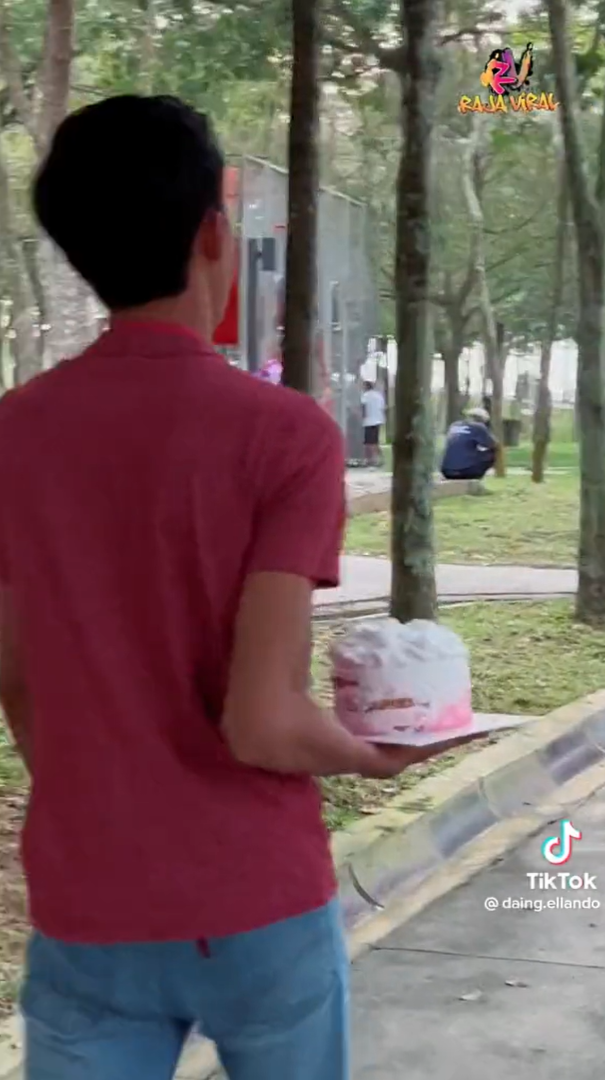 Smashes cake into woman's face
As @daing.ellando stood mere inches away from the "victim", he was approached by some children who asked him whether the cake was for them.
After telling the kids that it wasn't, he then asks them whether they "wanted to see something".
Without warning, he proceeded to smash the cake right into the woman's face before running away, leaving onlookers in stunned silence.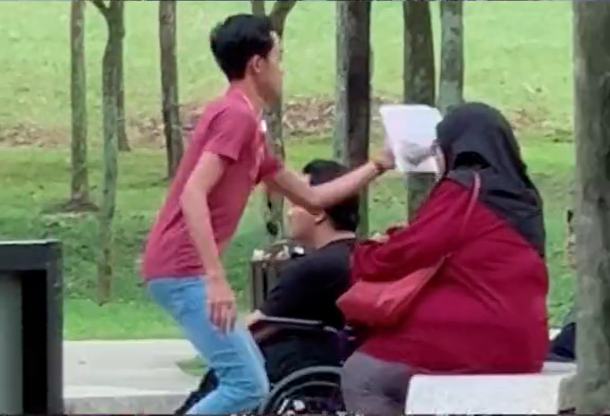 Shocked over having cake being smashed into her face out of the blue, the woman yells at @daing.ellando as onlookers tried to comprehend what the heck just happened.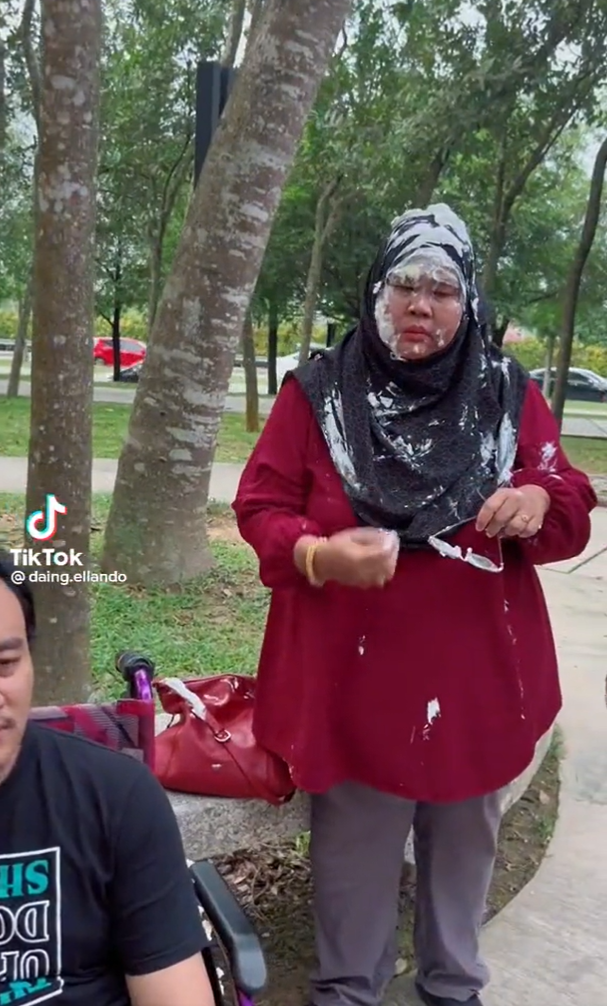 Watch the video here:
Tolong la cari budak bodo ni, buat prank bodo macam ni. Kalau kena kat mak aku ni memang pecah muka kau bro. pic.twitter.com/TK3SREDCzy

— Asyraf (@Asraflah) December 10, 2022
'It isn't funny!'
Needless to say, @daing.ellando's prank didn't do him any favours as he got massive backlash from netizens who called for the police and Communications & Digital Minister Fahmi Fadzil to step in.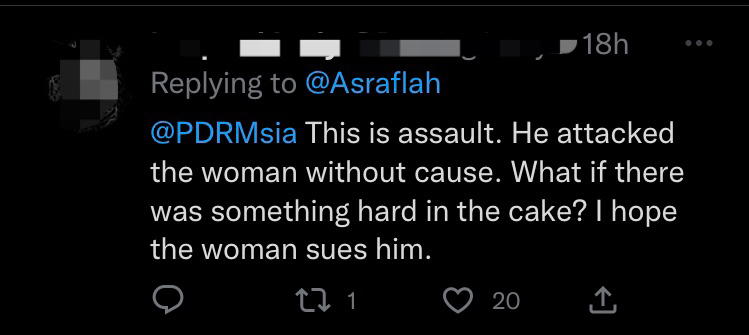 Even influencer and content creator Ceddy Ang condemned the prank, saying he was disgusted to see that some Malaysians found the video hilarious.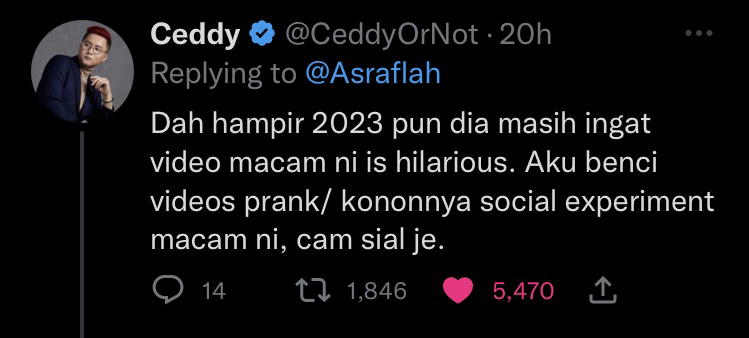 Apologises for scripted prank
In a separate video, @daing.ellando explained the real story behind the prank along with the woman who was his "victim".
The woman said that she was asked to pretend to be a mother taking her disabled son for a walk, which she agreed to.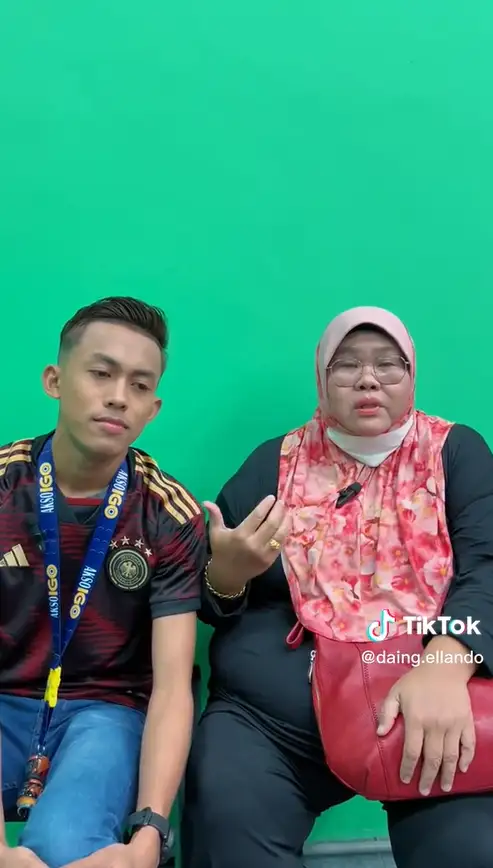 "The objective of the video was to create awareness among Malaysians in hopes that more would step out and help the disabled and the elderly if they do get bullied in such a manner.
"I apologise to all Malaysians for the prank and I'm deeply sorry for Daing who became the subject of online hate and death threats as I was trying to help him make a name for himself on TikTok," she said.
What do you think of the apology? Let us know in the comments!
READ ALSO:
---
---