MELAKA – Across all mamak stalls in Malaysia, roti canai is a must-have for those looking for a quick and cheap breakfast before starting the day's work.
However, it seems that roti canai will no longer be affordable due to a shortage of wheat flour, resulting in a rise in price.
Read how the price hike will affect Malaysians here:
RM0.50 a piece only?
Amidst all the gloom and doom surrounding such news, a vendor in Melaka is defying the inevitable price hike by selling roti canai for only RM0.50 per piece.
Mustafa Abd Latif told Sinar Harian that he and his wife Norlela Salleh have been selling roti canai at this price for the past 21 years and strives to continue to do so as long as possible as his intention is to do business while giving alms.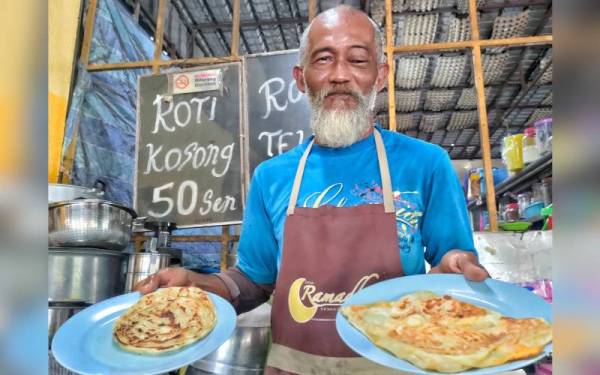 As long as I breathe, this price will continue to be maintained despite many customers telling me that I'm crazy.
Mustafa also said that he maintains the price of roti telur and roti planta for RM1.
He told the Malay daily that he sells more than 200 pieces of roti canai every day, where the number skyrockets to 500 during the weekends and public holidays.
"On a normal day, I use about 10kg of flour and take two hours to make the dough.
"I will usually start doing that in the afternoon. The amount of flour increases to 20kg on weekends and public holidays," he said when met at his stall in Bukit Pulau, Bukit Katil.
Challenges in securing raw materials
The 58-year-old, who formerly worked in the handicrafts sector, said that he decided to make and sell roti canai with the help of his children.
Mustafa previously sold roti canai at Banda Hilir before moving to Bukit Katil, where he rented a plot of land for RM480 per month and has stayed there for 11 years.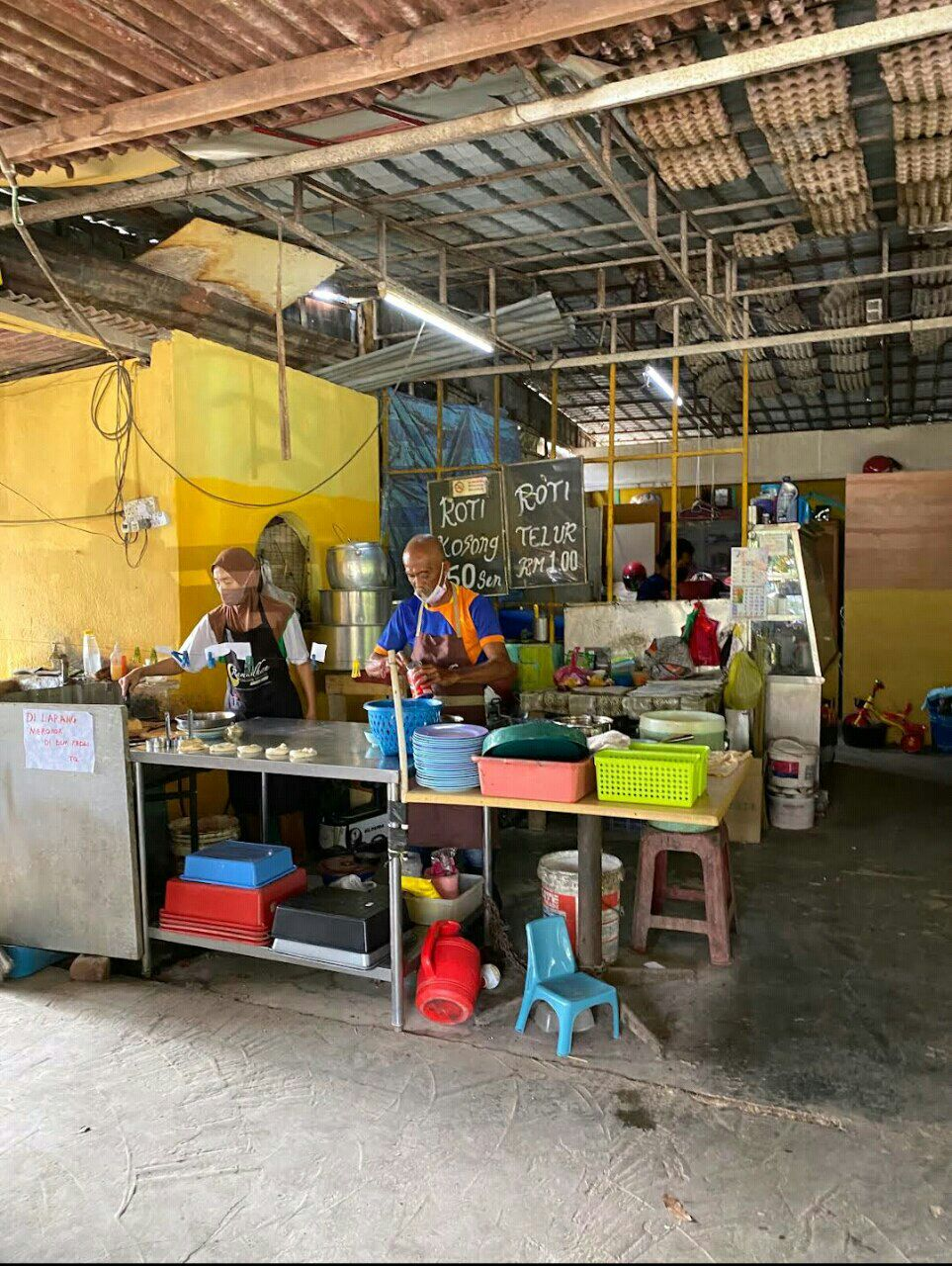 According to him, the biggest challenge thus far is securing raw materials, particularly flour.
"It's hard to find the two brands of flour that I usually use now. It's not that I don't want to use other brands, but I prefer to use this flour to maintain the quality and ensure the roti canai is soft even when it's cold," he explained.