KUALA TERENGGANU – Amid the whirlwind of soaring prices, a roti canai seller in Chendering is only selling it at RM0.50 a piece!
If you've yet to notice the immense price hike, you can refer to this post:
'I'm doing this for my son'
In an interview with Sinar Harian, 51-year-old Rohaizan Hassan said that his business was driven by the belief in making an honest living.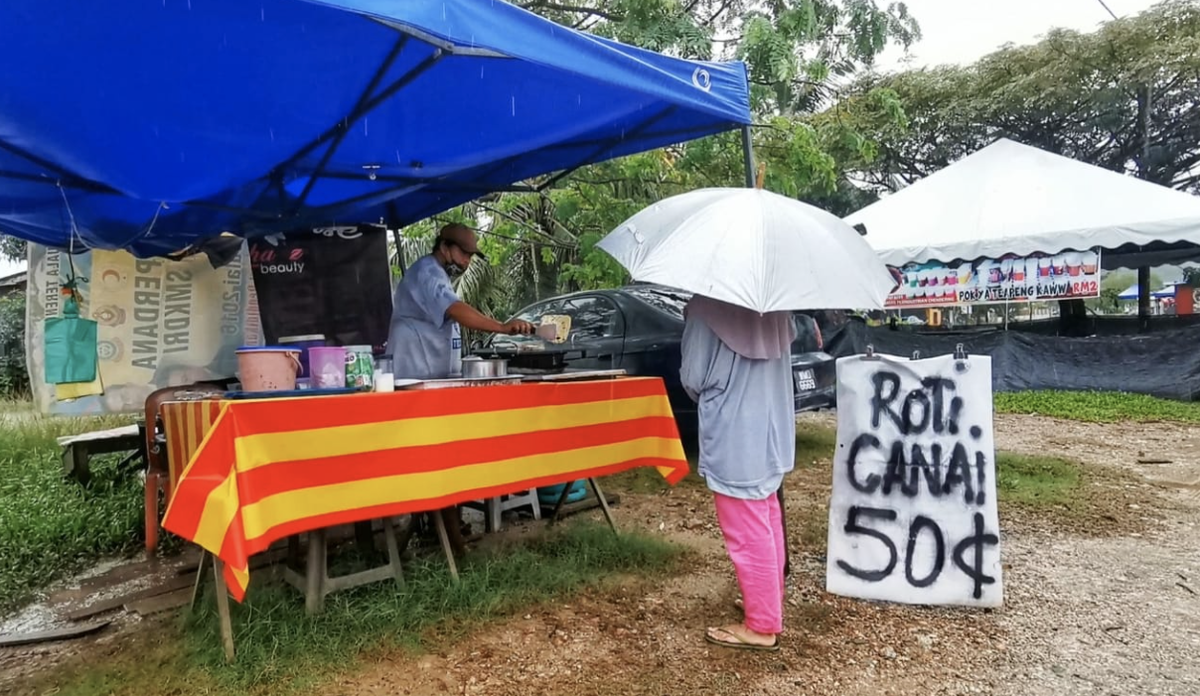 "I was heavily criticised by my competitors for selling roti canai at such a low price and they even said that I was trying to manipulate the market to drive sales.
However, I'm not at all bothered by their comments because I'm doing this for two reasons: to remember my son Mohd Syafiq Najmuddin who died in a road accident while delivering pizza in 2019, and to provide food for those who can't afford it.
He added that he had previously seen on TV another vendor in Kedah selling roti canai for the same price.
"I told myself if he could do it, I can too," he said.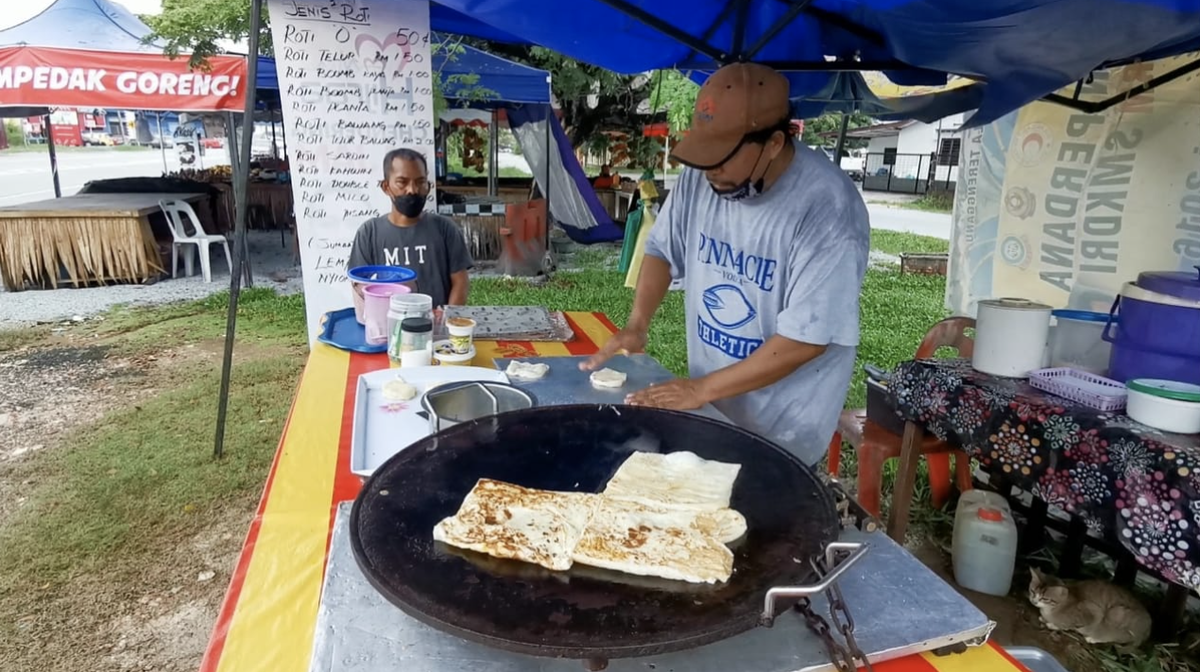 'It can be adjusted accordingly'
Rohaizan admitted to the Malay daily that he was questioned by many for his pricing, which many said was "unsustainable".
"To me, such prices are possible with proper adjustments. If we want to sell our goods at a certain price, it's ultimately up to us to adjust accordingly.
"Despite the price increase, it's not going to affect my determination in selling roti canai for only RM0.50," he said.
Rohaizan's stall, which operates from 8.30 am to 11 am every day, also offers a variety of delectable rotis such as roti telur, roti 'bomb' kaya, roti 'bomb' planta, roti planta, roti bawang, roti telur bawang, roti sardin, roti kahwin, roti 'double' telur, roti pisang and roti milo.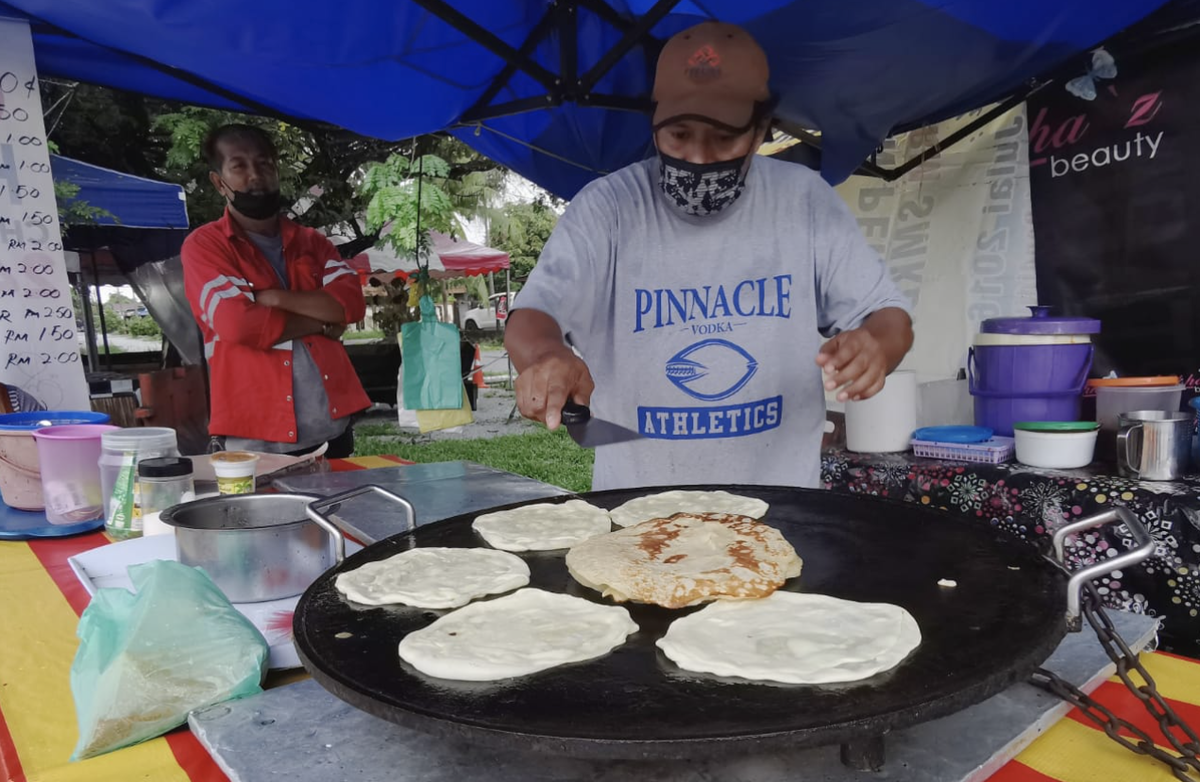 All of them are priced from RM0.50 to RM2.50 a piece only.
During the weekends (which falls on Fridays and Saturdays in Terengganu), Rohaizan sells lempeng nyior for RM1.50.
He also told Sinar Harian that he uses 4kg of flour on weekdays for the standard roti menu and 7kg over the weekend for rotis and lempeng.
What do you think? Do you agree that pricing solely lies within the seller's domain or it is subject to other factors as well?
Read also:
Cover image via Sin Chew Daily & FB/ Mohammad Bin Abdullah

Editor: Sarah Yeoh