PADANG BESAR – A 7-year-old girl made many heads turn with her superb roti canai flipping skills at her family's stall located near the Balai Baru traffic junction.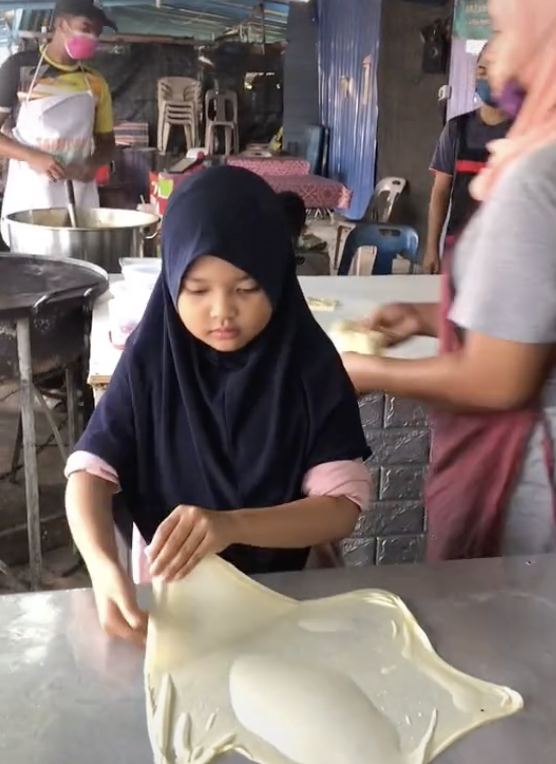 Kosmo! reported that the child, Yusra Asna Ruslin, had picked up her roti canai skills from her parents Ruslin Meli and Yuwita Shuib three months ago.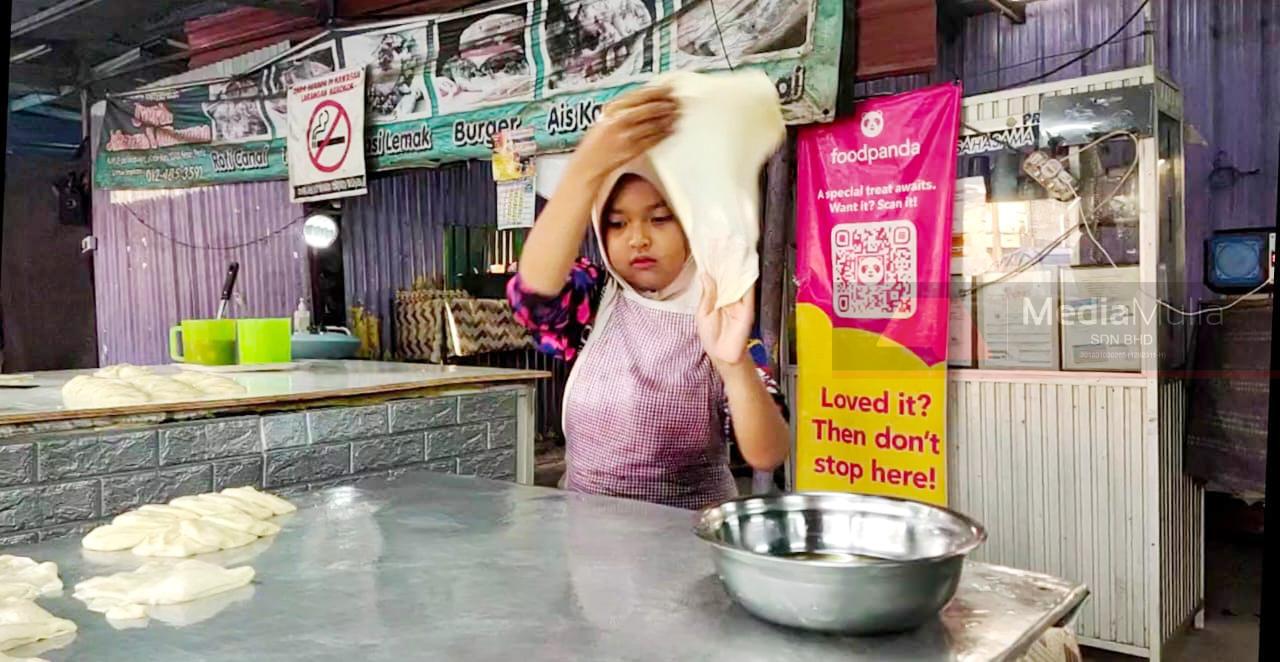 Yusra added that she is now able to make around 50 to 60 pieces of roti canai daily.
I'm really interested in making roti canai because I always see my father and mother making it at our restaurant," she told the Malay daily.
Practice makes perfect
According to Yusra, who is a student at Sekolah Kebangsaan Seri Tunjong, she had a hard time mastering the art of making roti canai at the beginning but it did not deter her from trying.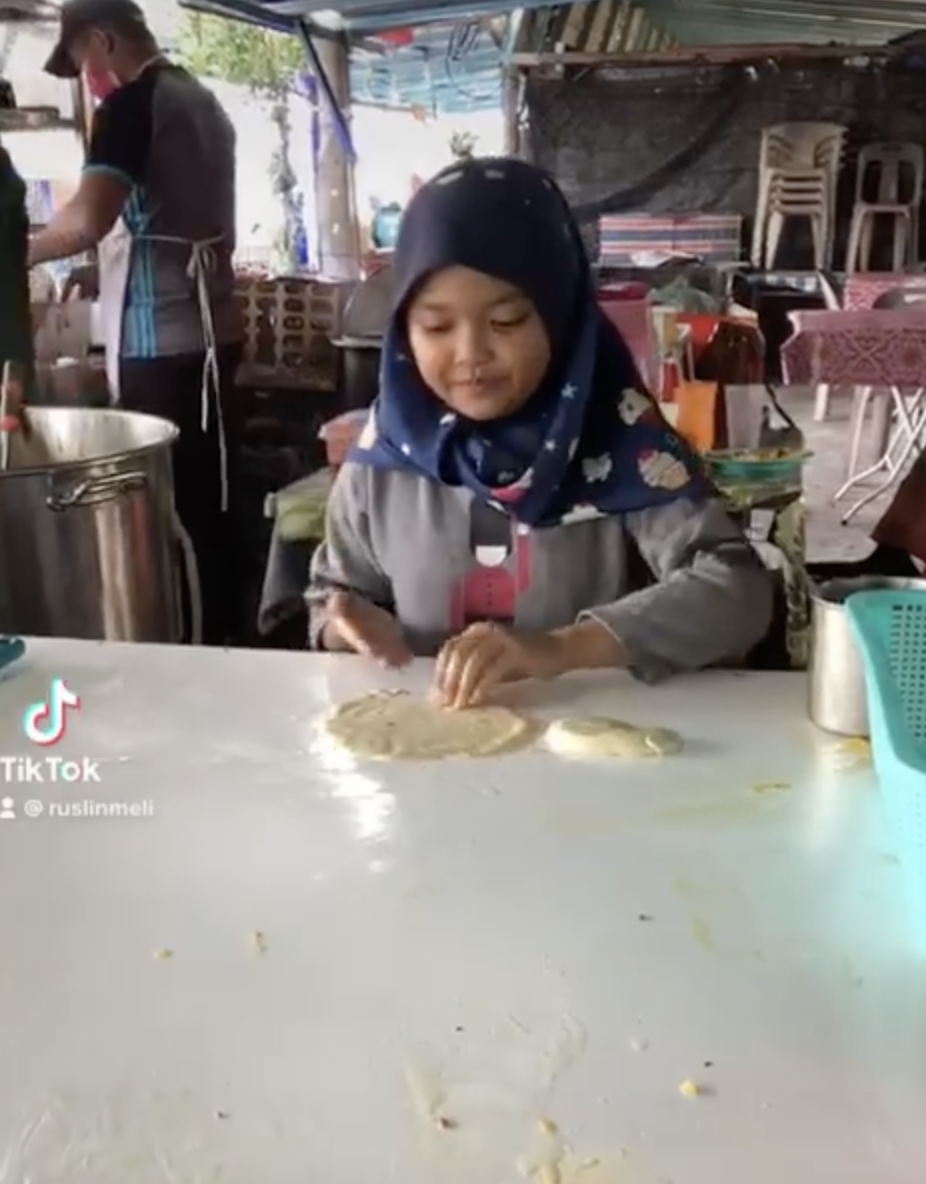 "After countless tries, I then told my parents that I was good at making roti canai and wanted to help them."
Her father Ruslin said that he allowed his children to try their hands at the family business as a way to keep them busy.
I brought my three children to the stall to help me out with the business so that they wouldn't spend too much time on their phones.
He also recalled the first day Yusra officially became his assistant at the stall.
"At first, many of the roti canai were broken, but Yusra did not get tired throughout the process of learning from her mother."
Ruslin also told Kosmo! that Yusra's teachers even patronised the stall as a way of encouraging her and boosting her confidence.
Dreams of owning her own restaurant
Yusra added that she hopes to open her own restaurant with her father one day.
The stall, which opens from 6 am to 11 am every day except Monday and Tuesday, also sells various rotis such as roti sanggul, roti telur, roti sardin, as well as murtabak and nasi lemak daun pisang.
Cover Images via Kosmo!
Editor: Sarah Yeoh