Tesla Malaysia has announced a major refresh to its iconic Model 3 electric vehicle, introducing an updated version codenamed 'Highland.'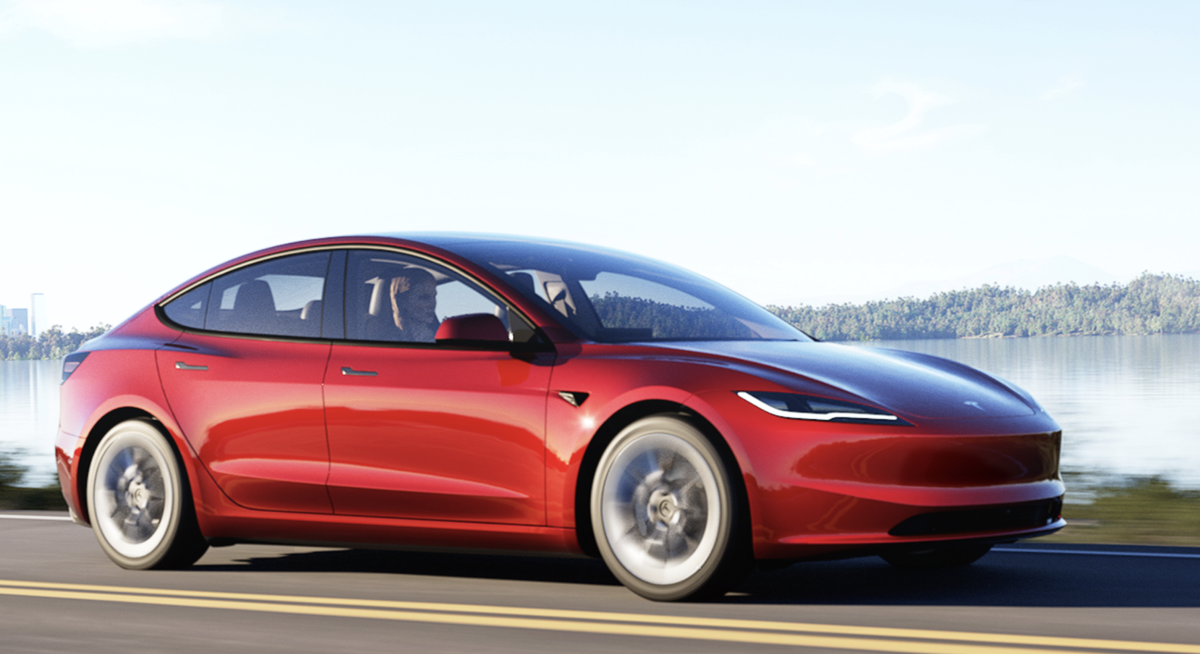 The announcement signals a significant evolution in Tesla's lineup and addresses a broad array of automotive trends and customer feedback since the vehicle's initial release in 2017.
Upgraded Performance
The new Model 3 boasts an impressive driving range. According to the Worldwide Harmonized Light Vehicles Test Procedure (WLTP), the standard version can travel up to 513 kilometers on a single charge.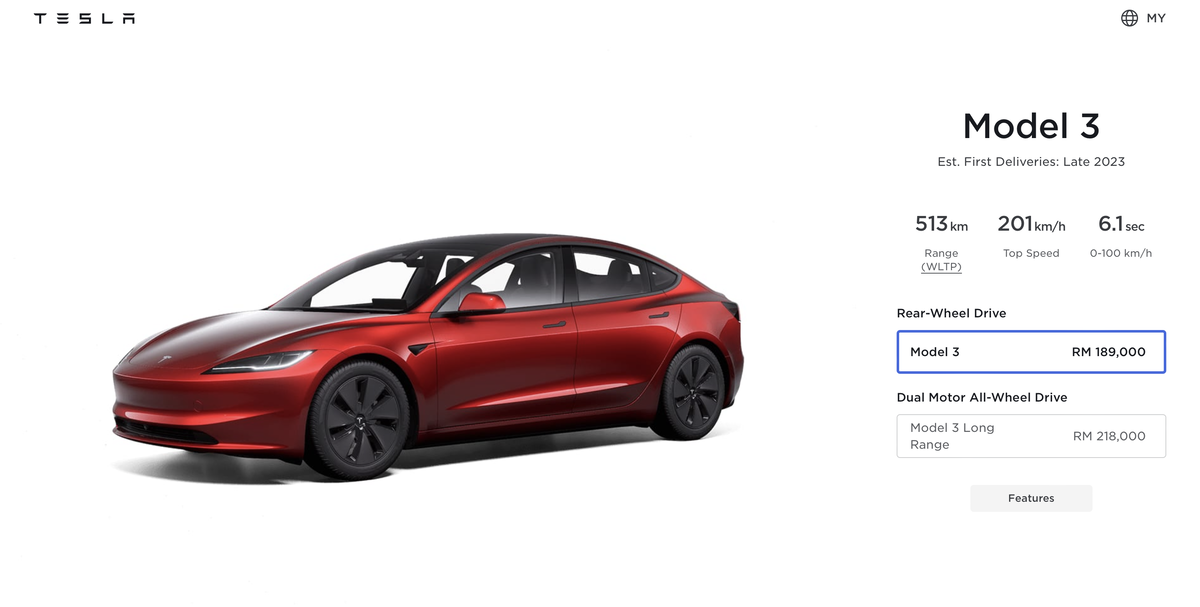 The long-range version, priced at RM218k, increases this distance to a staggering 629 kilometers. This makes Tesla's latest offering one of the most compelling electric vehicles in terms of distance capability.
Read also: Over 3000 Candidates Turn Out for Tesla Malaysia's Walk-In Interview in Cyberjaya
The new Model 3 comes with a host of design changes, notably an exterior styling that has been optimized for maximum aerodynamic efficiency.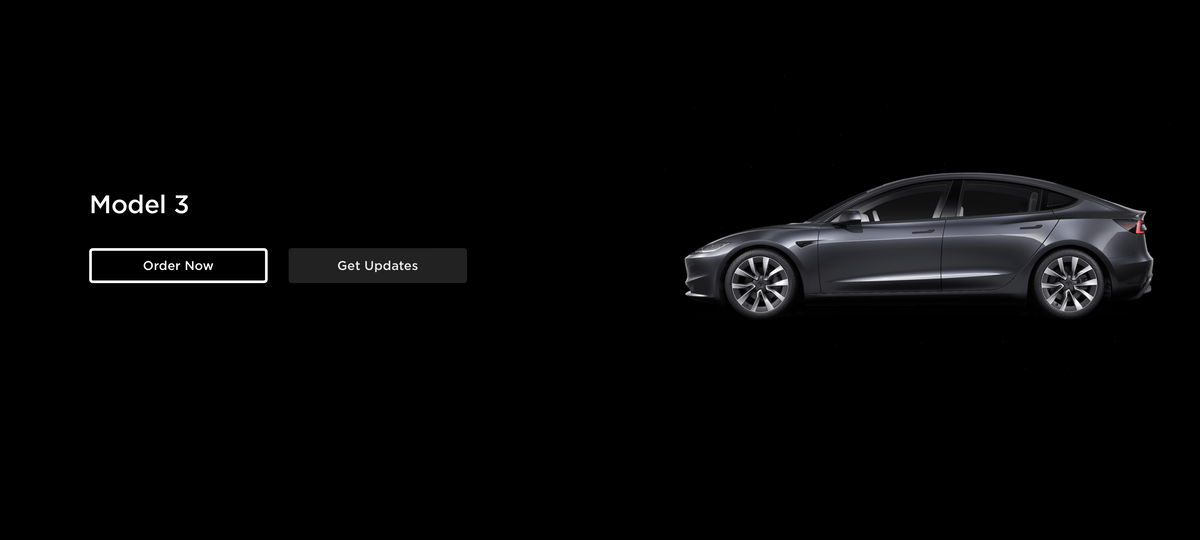 Tesla seems to have paid special attention to both aesthetic and functional design elements, ensuring that the vehicle is as sleek as it is efficient.
Tesla has also revamped the Model 3's interior, with wraparound styling and customise ambient lighting.
Comes in standard white colour
The standard white variant will be available at no extra cost. However, other color options will come with an additional price tag.
Solid black and Deep Blue Metallic colors will set buyers back an additional RM5,000. The more exclusive Stealth Grey and Ultra Red variants will be available for an extra RM7,500.
You can order the latest Model 3 today
Orders for the new Tesla Model 3 are now open on Tesla Malaysia's official website.

You can view it here.
The company has announced on the website that the first batch of deliveries is expected to arrive in late 2023.
---
---