PETALING JAYA – Youth and Sports Minister Datuk Seri Ahmad Faizal Azumu has come under heavy fire from netizens for holding a grand ceremony while flood victims across the country cry desperately for help.
The ceremony saw huge digital billboards and lengthy opening speeches in conjunction with the launch of the KBS Post-Flood Volunteers Squad at the Malaysia International Trade and Exhibition Centre on Sunday (Dec 19).
According to Ahmad Faizal, the squad was created to ease the burden of those affected by the floods.
Furthermore, the Department of Youth and Sports (JBSN) also posted a series of photos of him giving a speech to members of the media.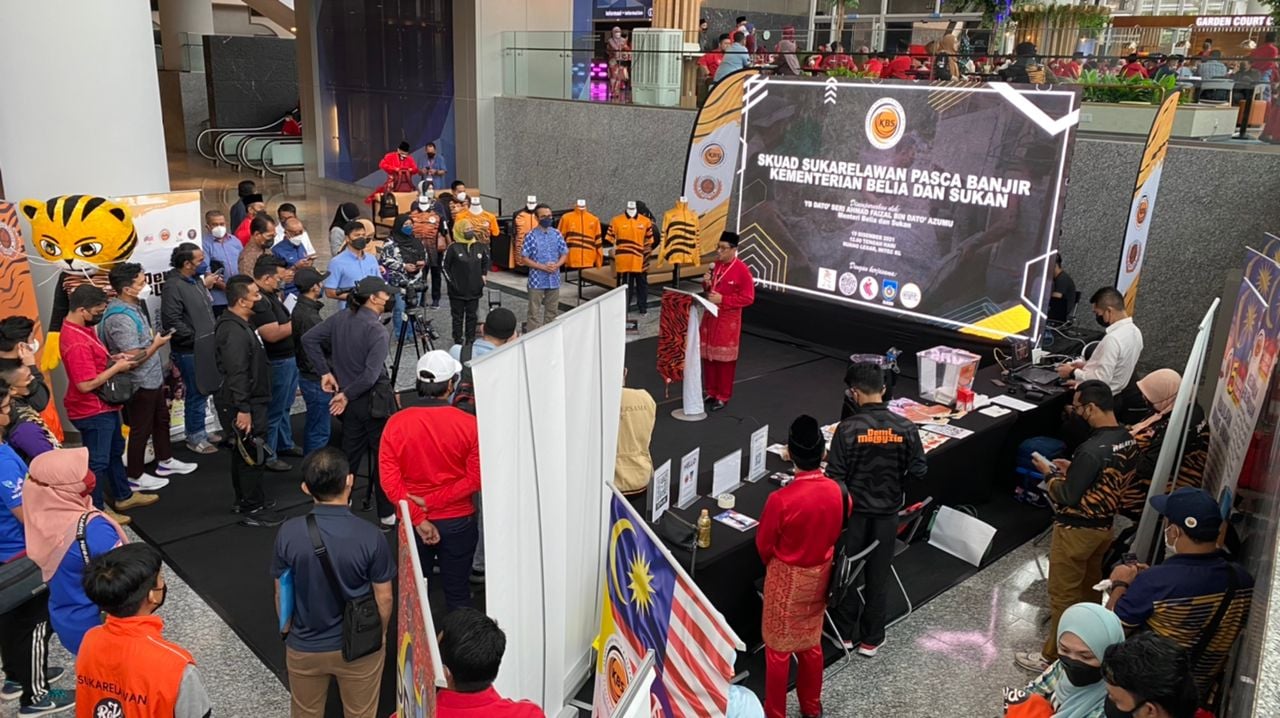 Additionally, it also showed the volunteers posing for a photo before heading to the scene.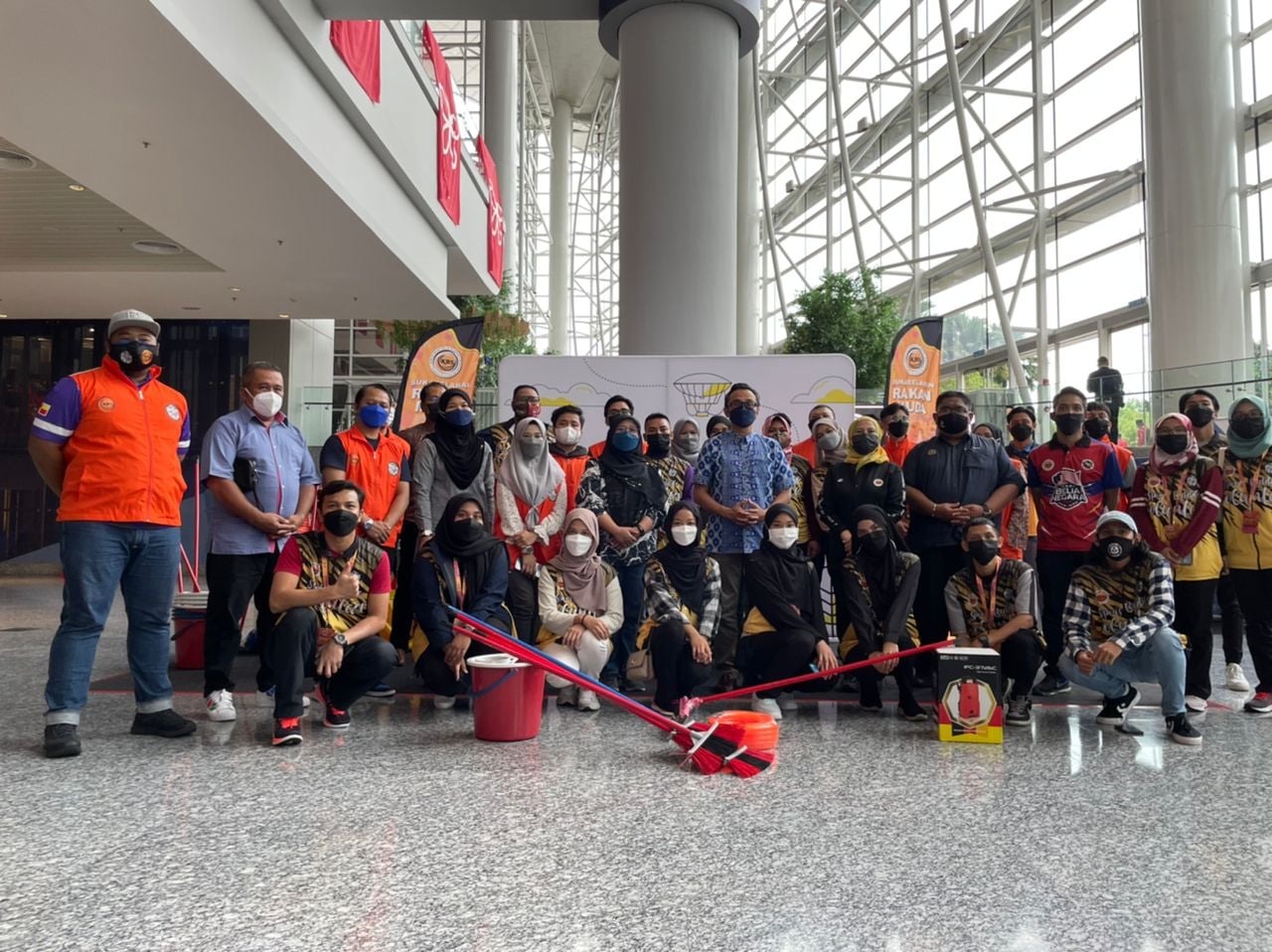 The post has since triggered a storm of outcry, with netizens slamming Ahmad Faizal for wasting time and money on such events instead of offering practical help to flood victims.
'Just go and help them!'
The ceremony also invited scorn from former Primer Minister Najib Razak, who criticised Ahmad Faizal for holding a "needless" event and added that there was no need to set up billboards for such initiatives.
Read also: Ziyad Will Not Get RM1mil Reward Over Paralympic Disqualification, Says Sports Minister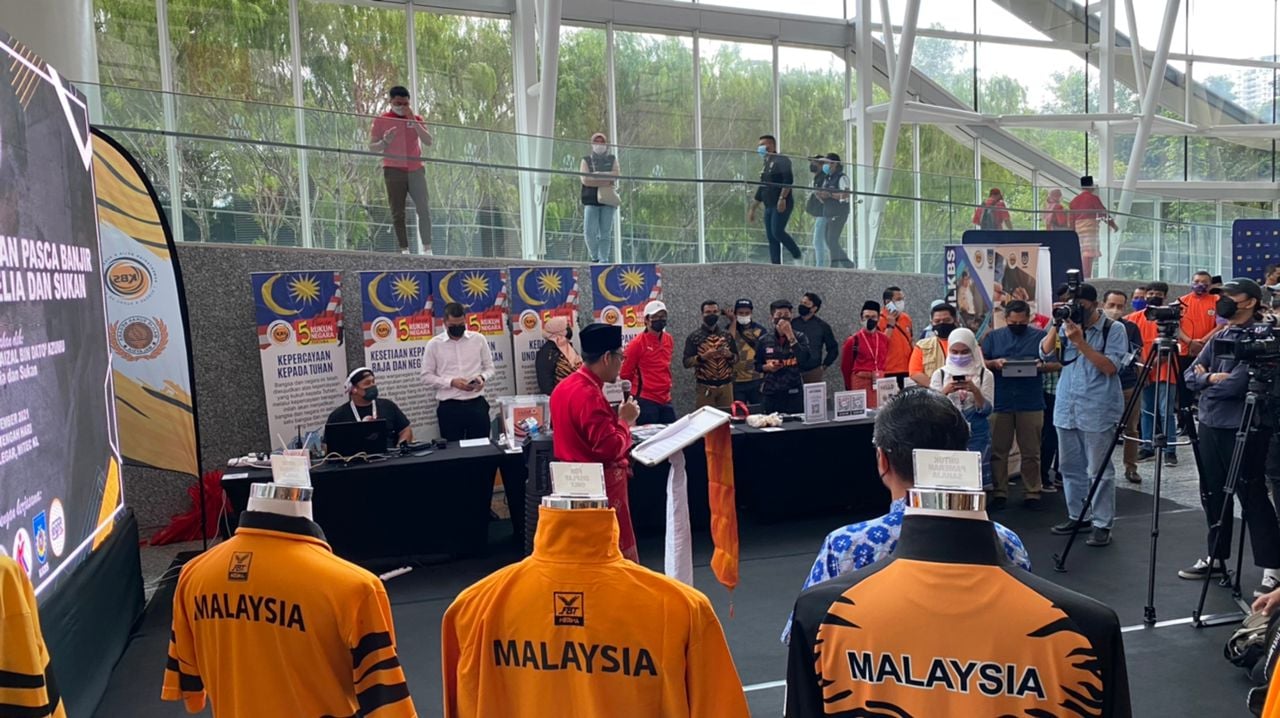 Just go and help them [the flood victims] as soon as possible!" he wrote.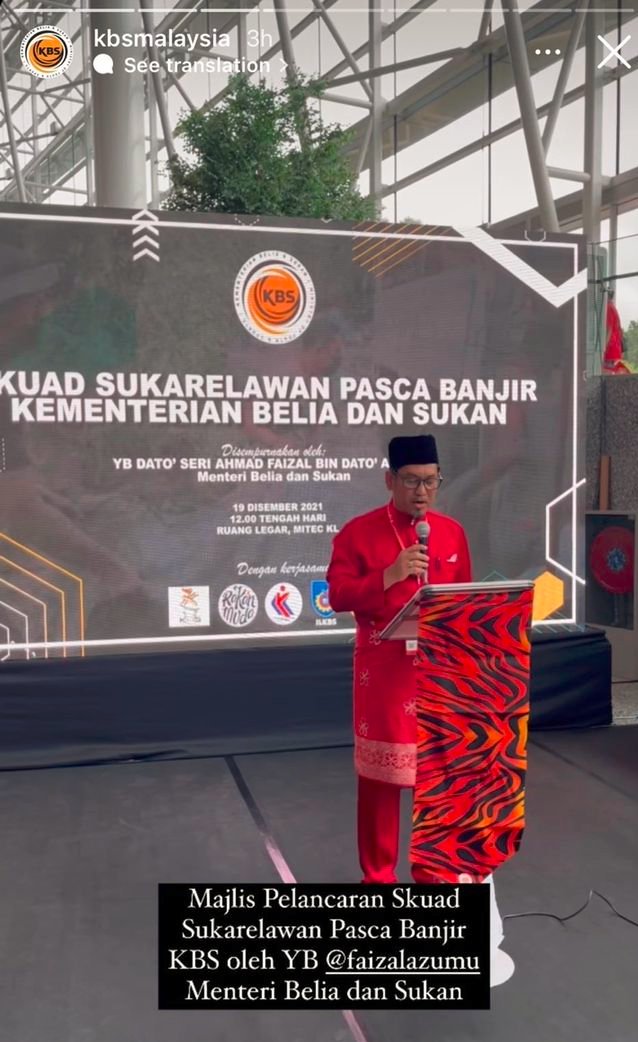 Ahmad Faizal: We'll do better
In response to the backlash, Ahmad Faizal admitted his shortcomings in a Facebook post and concurred with Najib's view over the need to hold a launching ceremony.
He added that the Youth and Sports Ministry will improve and do better in the future.
I agree with what Najib Razak said as there was no need to have a official launching party and digital billboard for the event.
The flood has wrecked havoc in eight states, displacing more than 30,000 Malaysians and making it the worst flood in years according to The Guardian.
/read
---
---
It's unrelated to the article but here's our brand-new podcast – Talk Je Lah!
---
Cover Images via Facebook
Editor: Sarah Yeoh